And so here I am, back once again at Royal China for their exquisite
Dim Sum
, which I had been longing for since
my last visit
about a month back. This time I was back with an excellent food companion, my gf of course.


Crispy Pork Belly
This dish was a daily special and we sure didn't regret ordering it. The skin was crackling crispy and the meat tender yet slightly chewy. It had a layer of fat to give texture and add another dimension to the taste. However I did find it a tad too fatty. When eaten with mustard and sugar, it brings the taste up another level, with the stinging mustard taste blending well with the sugar to make the pork belly a blend of salty and sweet. A must try if they offer it!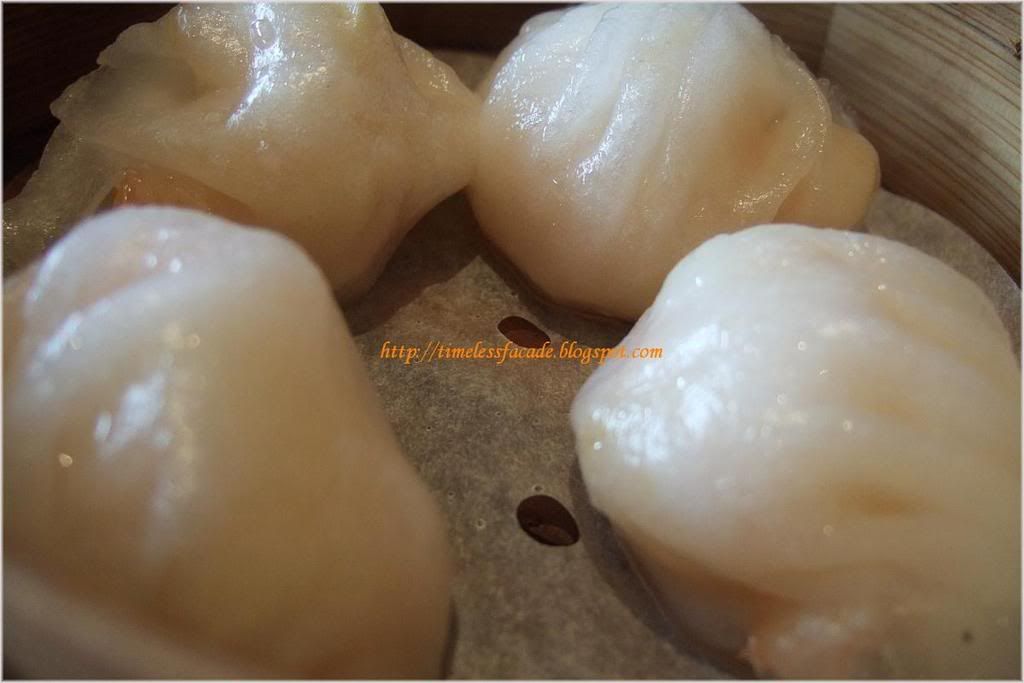 Har Gao
Still as good as I remembered it to be. Bamboo shoots were added in to give it the crunchy experience and the prawns were mind blowing fresh.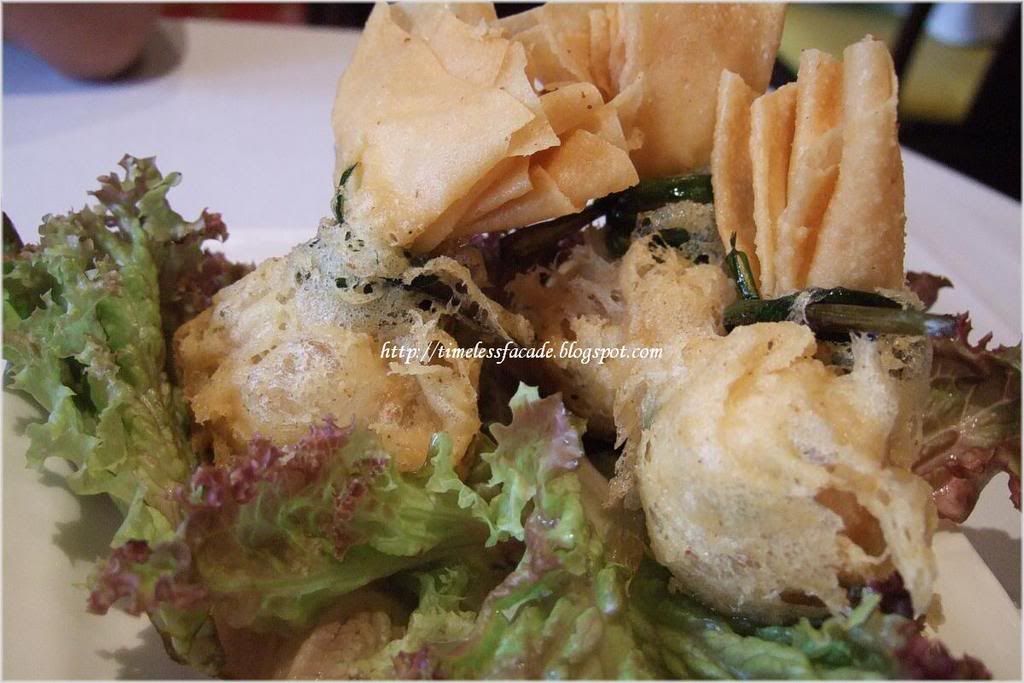 Beancurd Puffs
Interestingly, this dish had tofu with minced meat ala
Ma Pou Tofu
style wrapped up in a wanton skin and deep fried. The result? A not so fantastic dish which was a little plain. Some condiments or stronger spices would have been good.


Deep Fried Beancurd Roll
What can I say? A classic dish that has never failed to tantalize my tastebuds. The skin is thin and crispy, making for a loud affair.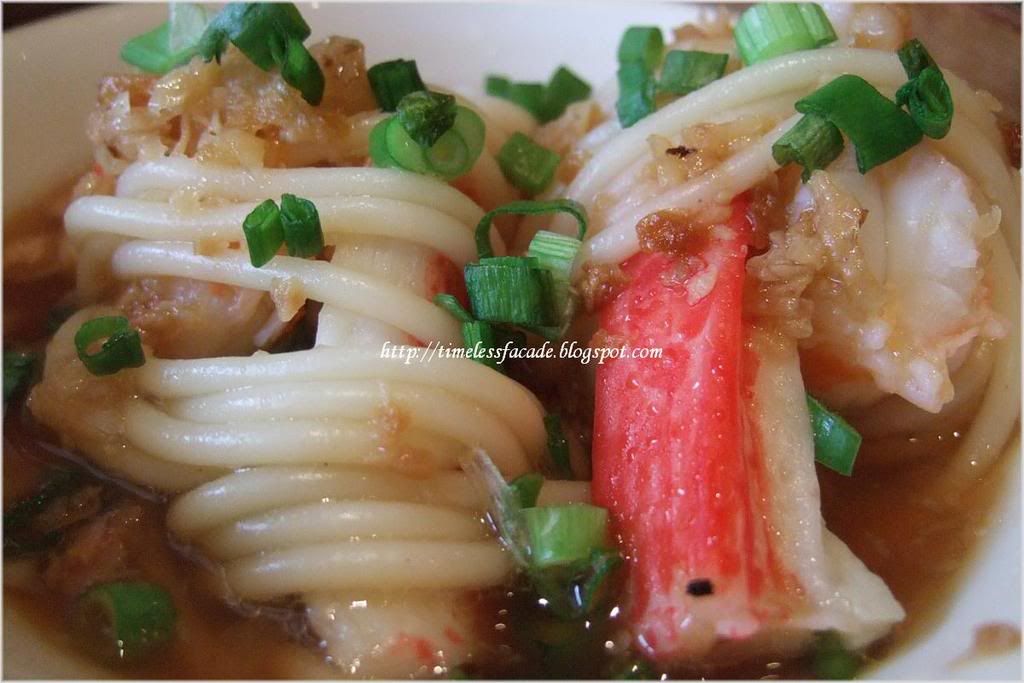 Steamed Seafood Roll with Minced Garlic
This dish was a little lacklustre this time round, with the arrangement of items a little slip shod. The scallop wasn't as sweet as before, but all in all still a rather impressive dish. Please remember to stuff it all down in one mouthful for maximum enjoyment.


Century Egg Porridge
Not too bad sort of summarizes this dish up. The porridge was not too watery not starchy, but came across as rather bland. Ingredients were aplenty though.
Wah Lok
takes the cake for this dish.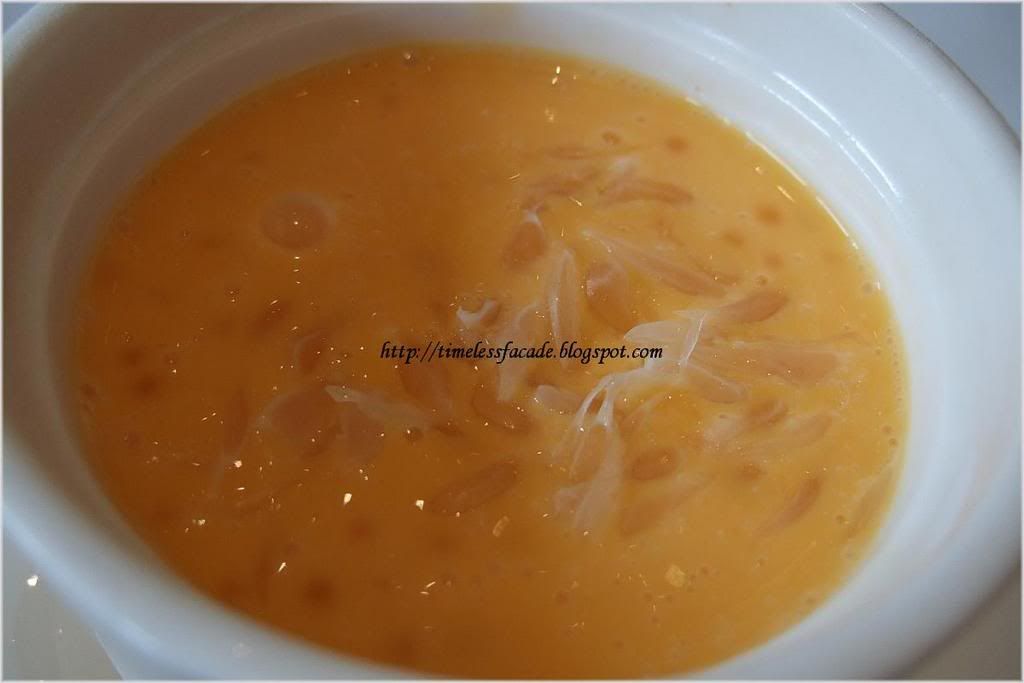 Sago with Pomelo
A nice closure for our meal. The pomelo added an angle of sourness to the not too sweet mango sago. Light and uplifting.


Red Bean Paste Pancake
I'm a fan of red bean paste pancakes and this certainly didn't impress me much. The batter was a little too thick but to give it credit, the red bean paste was smooth and not too sweet. Not something I'll try again though.


The bill
$63 for an excellent
Dim Sum
session is well worth the money, especially when the service this time round seemed to have edged up a notch. If anyone is looking for khakis to visit Royal China, I'm always available ;)
Final Verdict:
Ambience:7.5/10
Service:7/10
Food:8.5/10
Value for money:7/10
Overall:7.5/10
Address: #03-09 Raffles Hotel Arcade
Contact: 63383363
ps: I had a rather good slice of Chocolate cake which I bought from PK Express at Serangoon Garden Food Centre for tea.