Tucked in a corner in a sleepy part of the Serangoon Gardens estate, Buono Pizza Bar & Italian Restaurant is a new addition to the "vibrant" dining scene in Serangoon Gardens. Secludedly located and hidden from view unless you happen to drive past (which is very unlikely unless you stay around there), it offers a respite from the mad crowds that throng Chomp Chomp and other eateries during meal times. Getting there can be quite tricky though if you drive. The street is a one way street which means you have to enter from the adjourning lane and make a turn. During my visit, I had a hard time trying to locate the place as it had no signboards or indications whatsoever of its existence.


Interior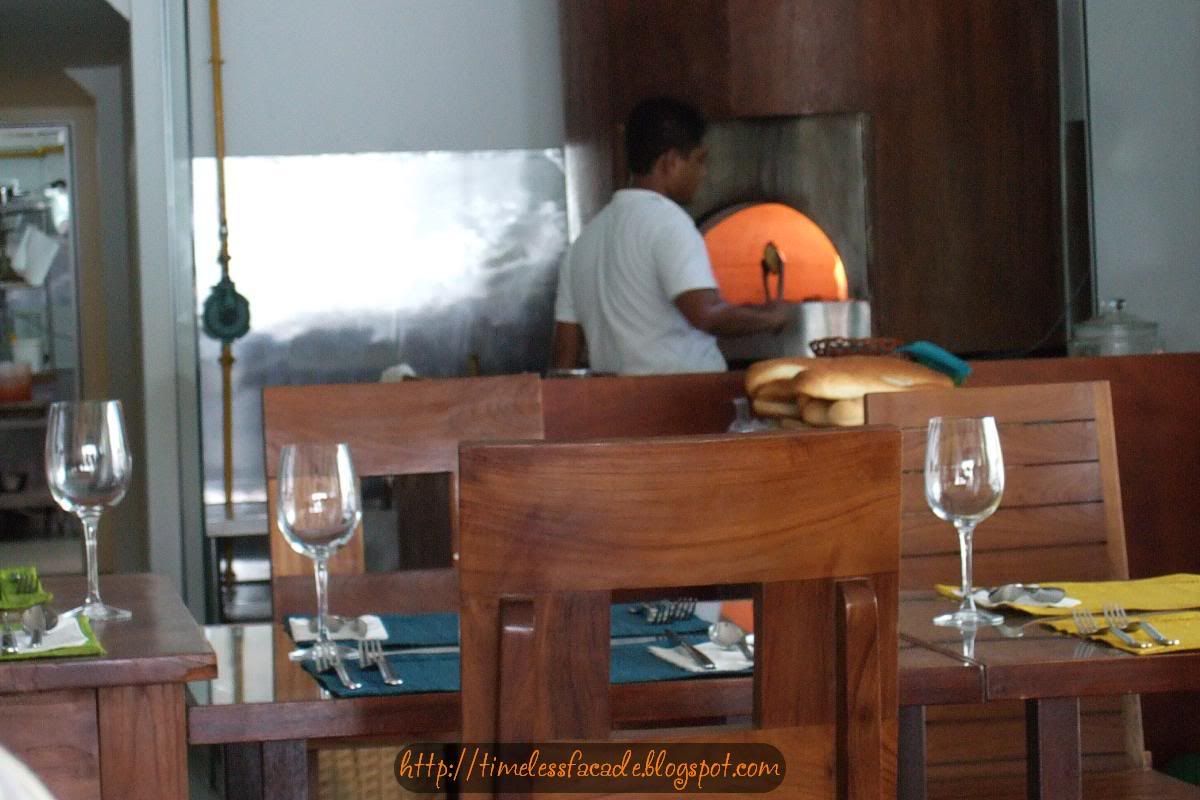 The pizza maker at work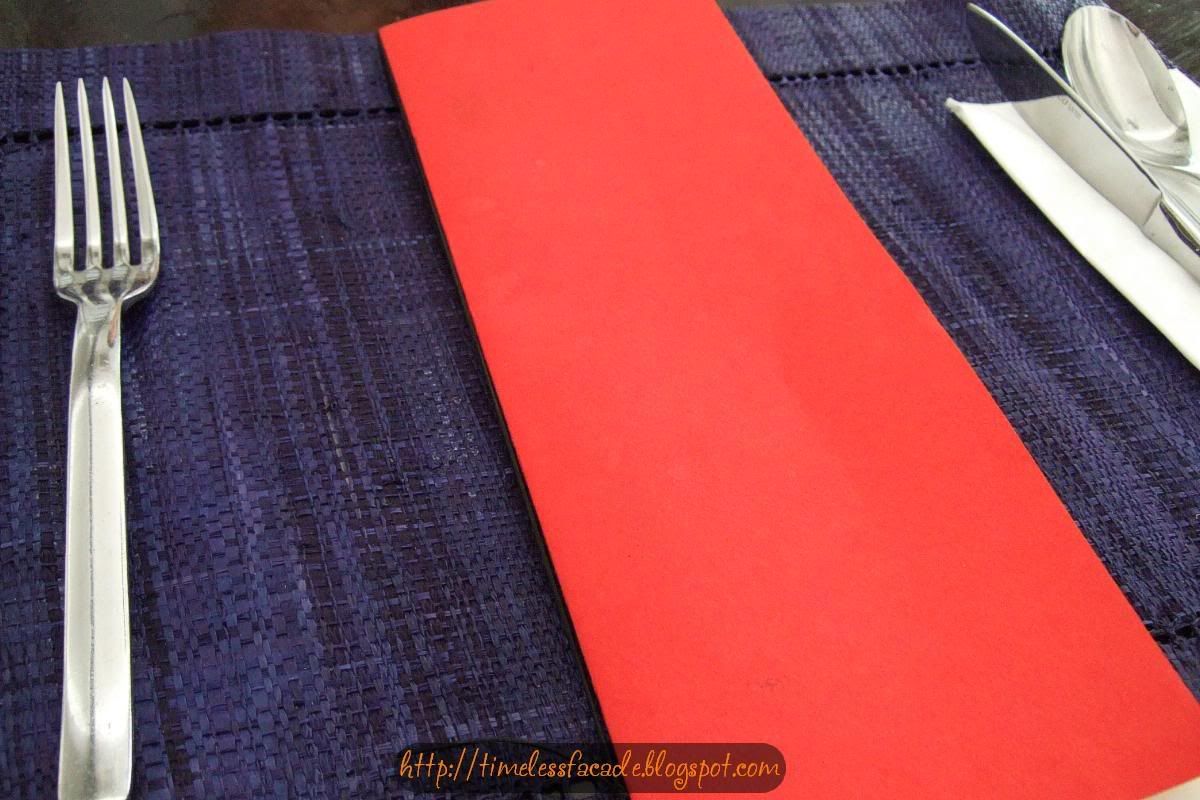 Menu
The interior is sparsely furnished and gives you that cosy homely feel with its wooden furniture and concrete flooring. The main draw though, is its huge oven where the pizza maker does his magic.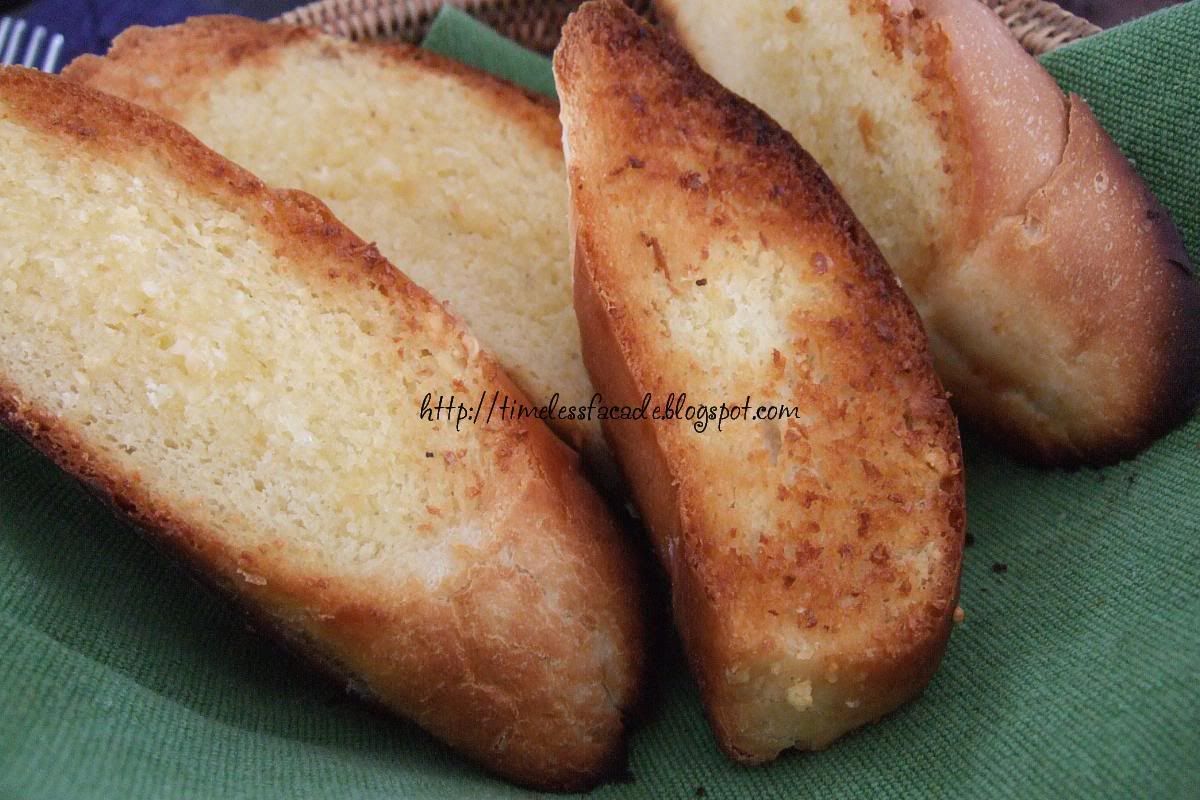 Complementary Garlic Bread
Freshly toasted, it was served piping hot but I did find it a little too bland and hard. I've always believed that garlic bread should have a strong and fragrant garlic taste and smell, but thats just me.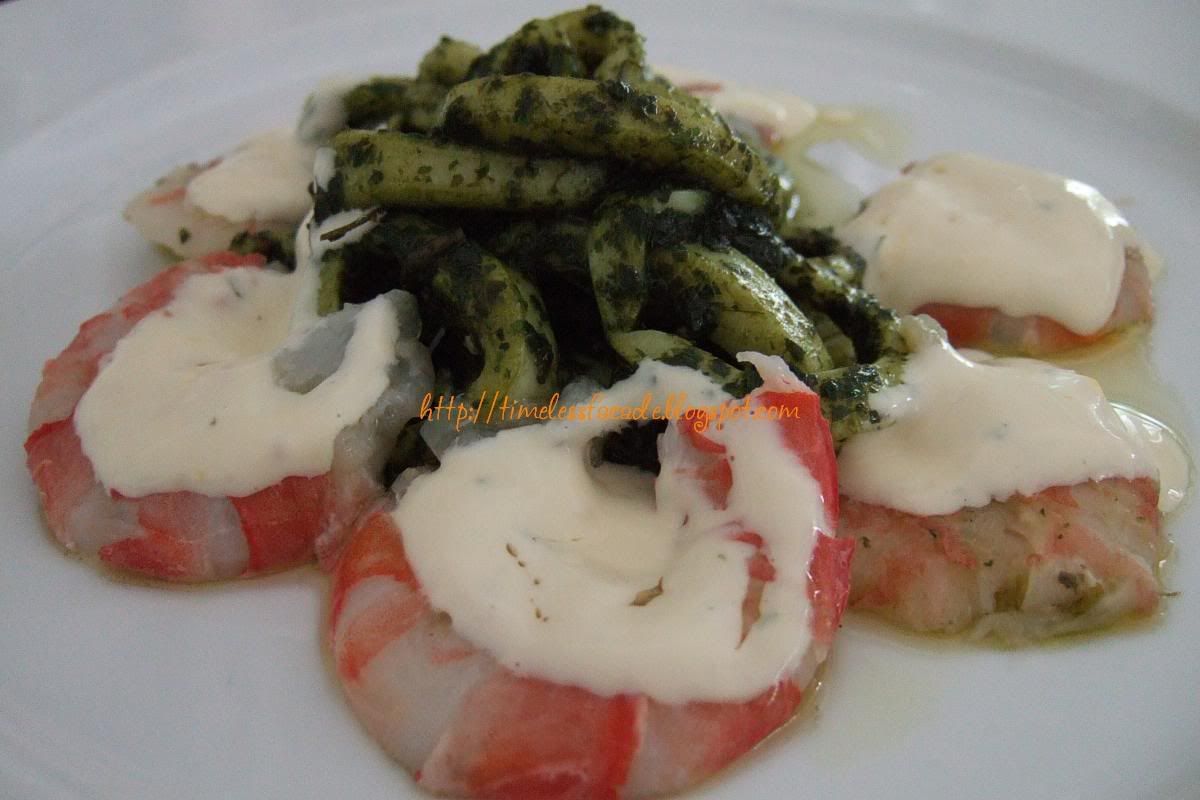 Crudo Di Scampi - Thin slices of prawn lightly marinated in orange cream on calamari tossed in pesto sauce
In all honesty, the prawns looked a little undercooked to me. That aside, the pesto sauce was a little too overwhelming which made me a little nauseous after a while. Well, according to the owner, this dish is still undergoing some tweaking, so maybe it will be better in future. Oh and yes, $13 for such a small serving doesn't quite cut it.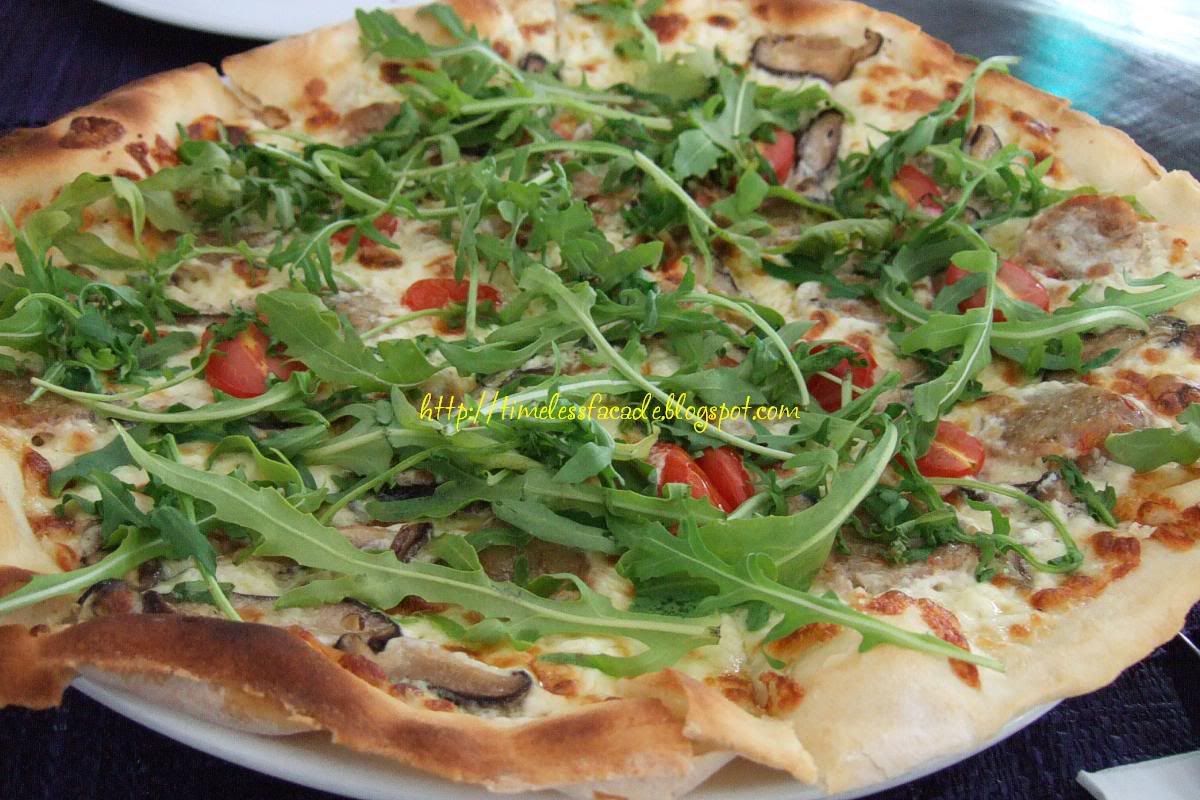 Buono - Homemade pork sausages, mushroom, rocket salad, mozzarella on a bed of cream sauce



A closer look
This pizza is listed under the recommendations section and though quite good, I believe more can be done to bring it up a notch. The crust was a little burnt around the edges and the combination of the mozzarella cheese and cream sauce was quite a nausea inducing formula. The more you eat, the more it gets to you. I personally found the rocket leaves a nice addition to the pizza because of its light refreshing taste. On a high note, the pizza was quite a size and for the price, I would order this anytime over pizza hut or canadian pizza.


Lava Cake - Warm chocolate cake with a molten chocolate center served with a scoop of smooth vanilla ice cream
This dish was served with the outer layer already broken and the molten chocolate oozing out. But the owner apologized so lets just leave it at that. The texture of the cake veered more towards pudding rather than cake which was quite unsettling. Also, the molten chocolate wasn't warm enough. Overall a rather mediocre rendition.


Bill
A meal for 2 set me back by about $47, which isn't expensive for an Italian restaurant, but certainly expensive for one which operates out of a sleepy neighbourhood and only offers slightly above average food at best. Service is good and personalised though, which might serve to retain some customers, but definitely not me.
Final Verdict:
Ambience:6.5/10
Service:7.5/10
Food:6/10 (7/10 for the Buono)
Value for money:6/10
Overall:6.5/10
Address: 27 Lichfield Road
Contact: 67335646
Comments: Enter via Walmer Drive or Alnwick road