With the opening of the spanking new AMK Hub(at AMK of course), AMK central has been revitalised with a mad influx of people streaming to AMK Hub in search of food and shopping.


Little Jerry's Cookies



The stall



100g of cookies



A close up look at the cookies
On the ground floor of the mall, in close proximity to the Fairprice Xtra, is this small stall selling cookies. The prices are a little lower than that of Famous Amos and offer slightly more variety. My bag of Chocolate Paradise set me back by $3.50 for 100g. Taste wise was pretty similar to Famous Amos's cookies but Little Jerry's had significantly more milk in it, as evident by the rich milky taste. It lacked the oven baked taste of Famous Amos though. A worthy contender nevertheless, with a cheaper price to boot.
Rating
: 7/10


Summer House Donut



The stall



Chocolate Donut
Along the same row as Little Jerry's lies Summer House Donut. Reputed to be giving
Donut Factory
a run for its money, it was imperative that I tried it. After all the hype around it, I found it rather average. First and foremost, it wasn't warm. Second, the pastry wasn't as fluffy as as I expected. Lastly, it was pretty bland even with the chocolate coating over it. Certainly not impressed with it but definitely better than the one I had at
Vinco
.
Rating
: 6.75/10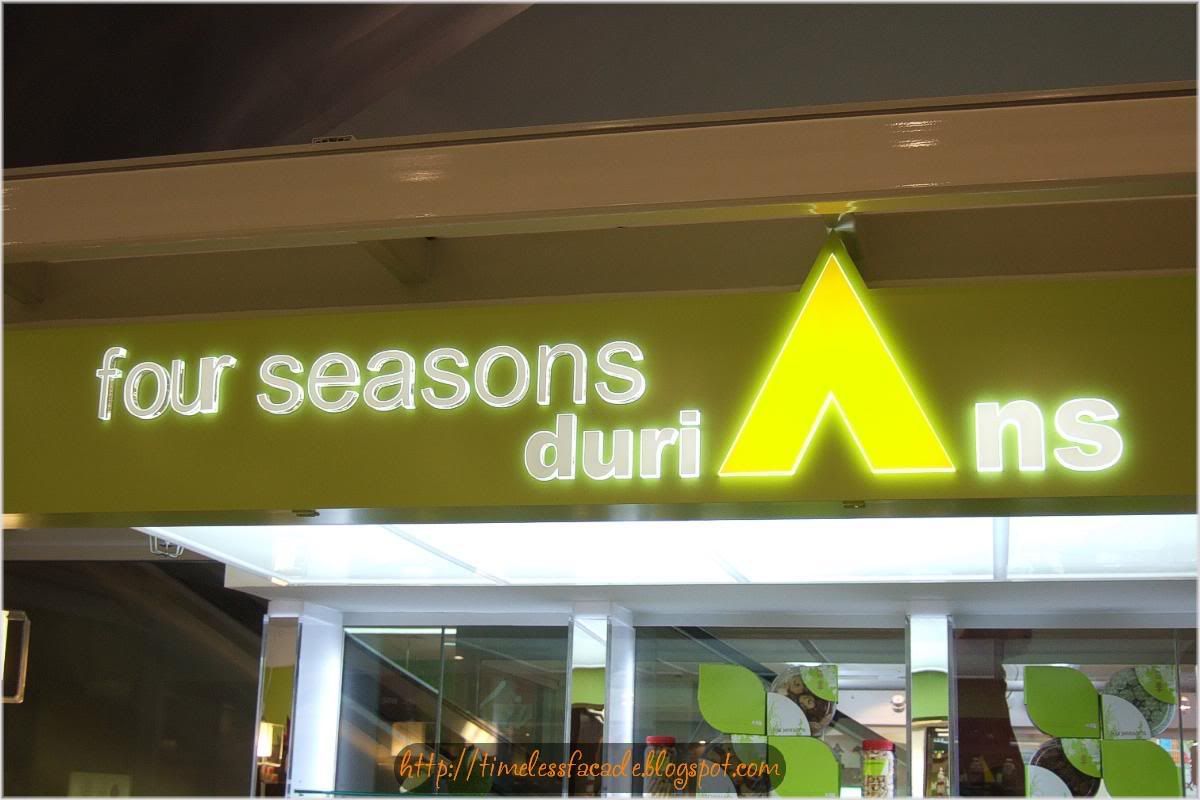 Four Seasons Durians



The stall front



The making of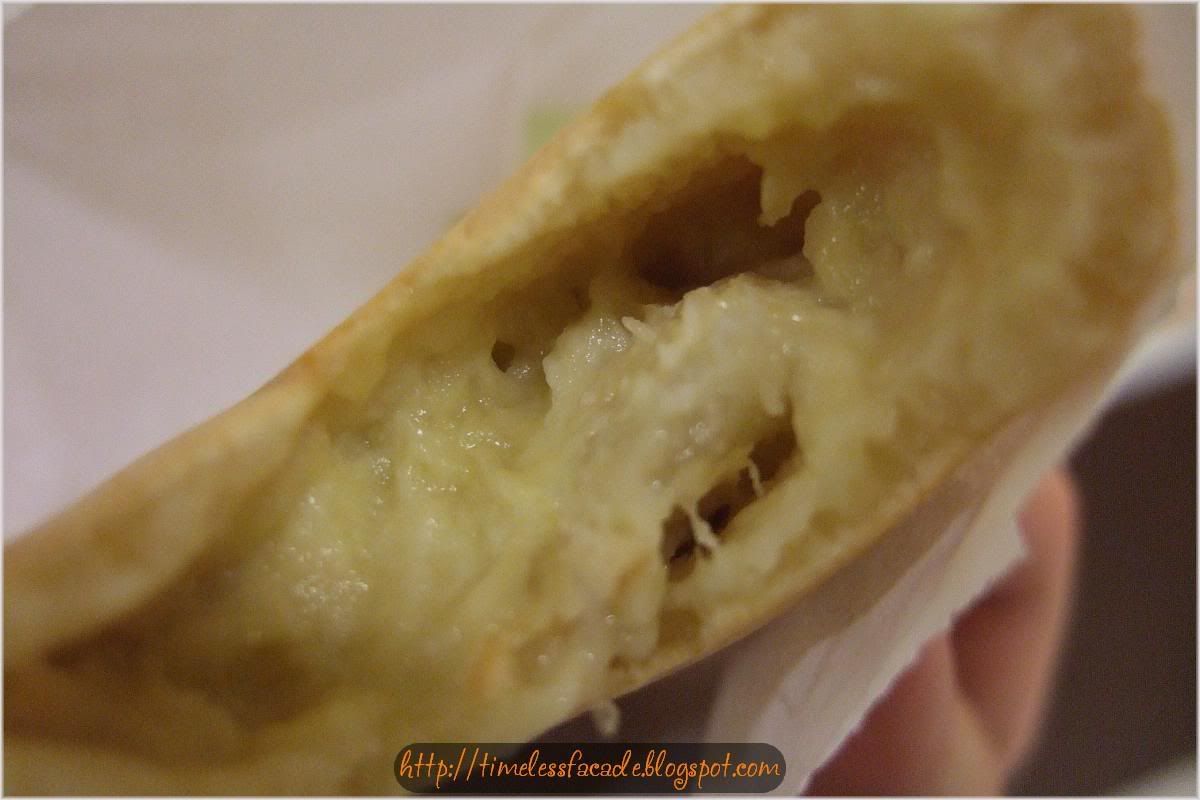 Pancake filling
Yet another stall at the ground level of the mall. However this stall, Four Seasons Durians, had snaking long queues waiting to try out their durian pancake. For $1.50, I guess it was a steal especially with plain pancakes going for $1 each. Here you get thick durian puree wrapped up with hot pancakes. However I did find it a little disappointing. The puree was rich and thick no doubt, but wasn't sweet one bit. It came across as a little bitter in fact, a sign of inferior quality durian.
Rating
: 6.5/10