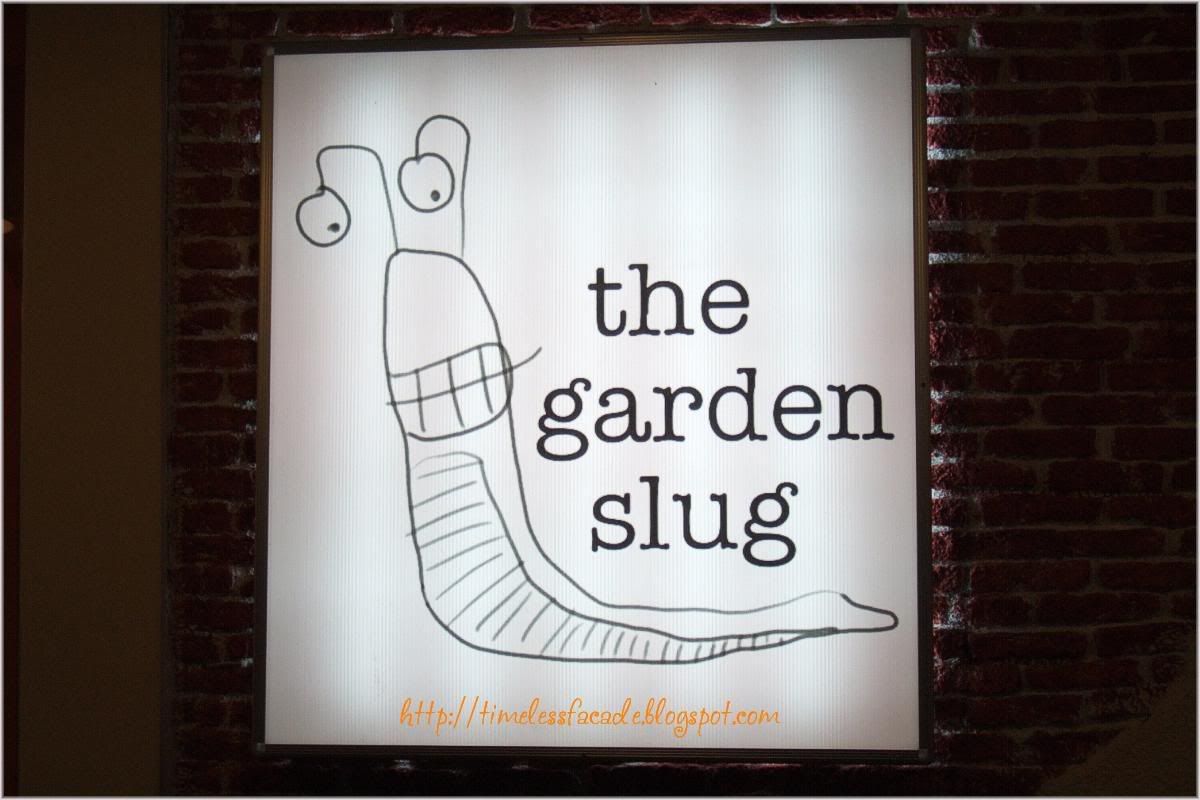 Read some favourable reviews about The Garden Slug somewhere and sought out to try it with my gf since we were really undecided where or what to eat for dinner.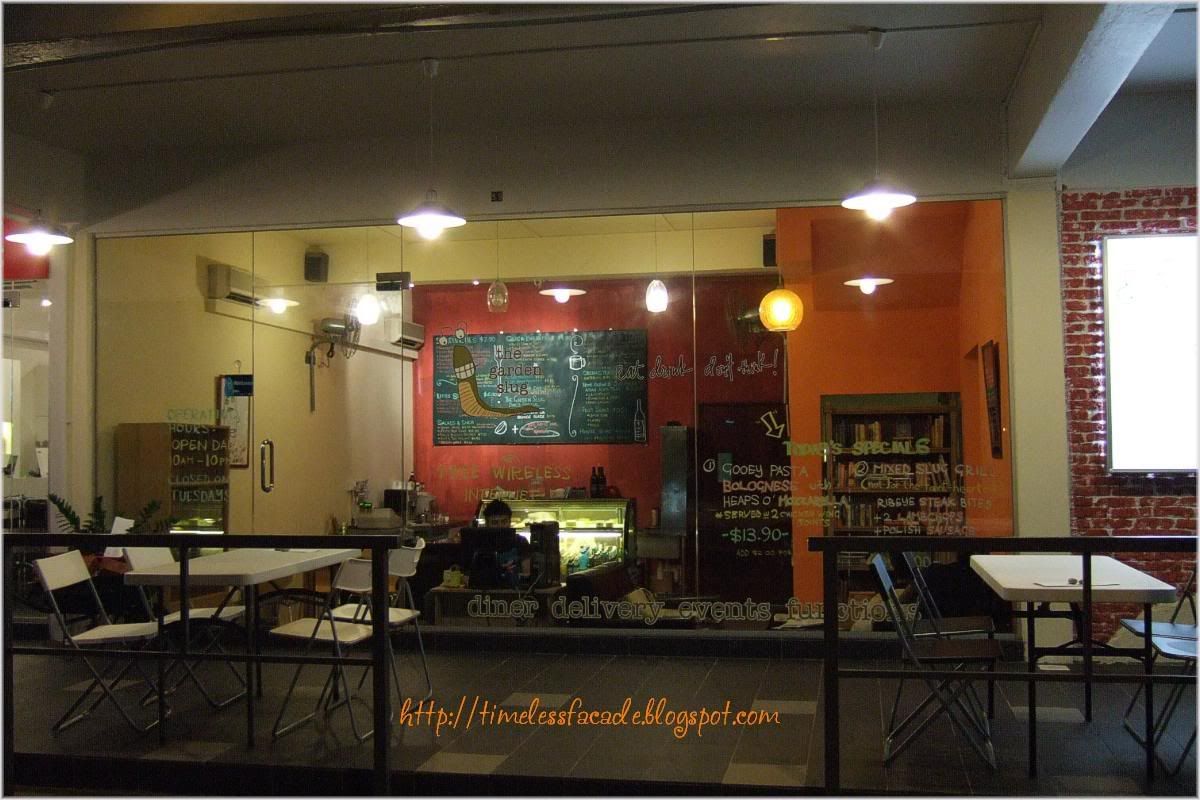 Exterior



Interior



Menu
Located within the private residential estate of Telok Kurau, locating it certainly wasn't a walk in the park, at least for me, a hopeless driver. But if you drive past it, you certainly won't miss the huge catchy signboard with a picture of a slug in it. First impressions, it really looked like a nice place to chill and hang out over some grub and drinks in nothing more than a t shirt, shorts and slippers. Sort of a homely kind of feeling which gets you settled in real fast.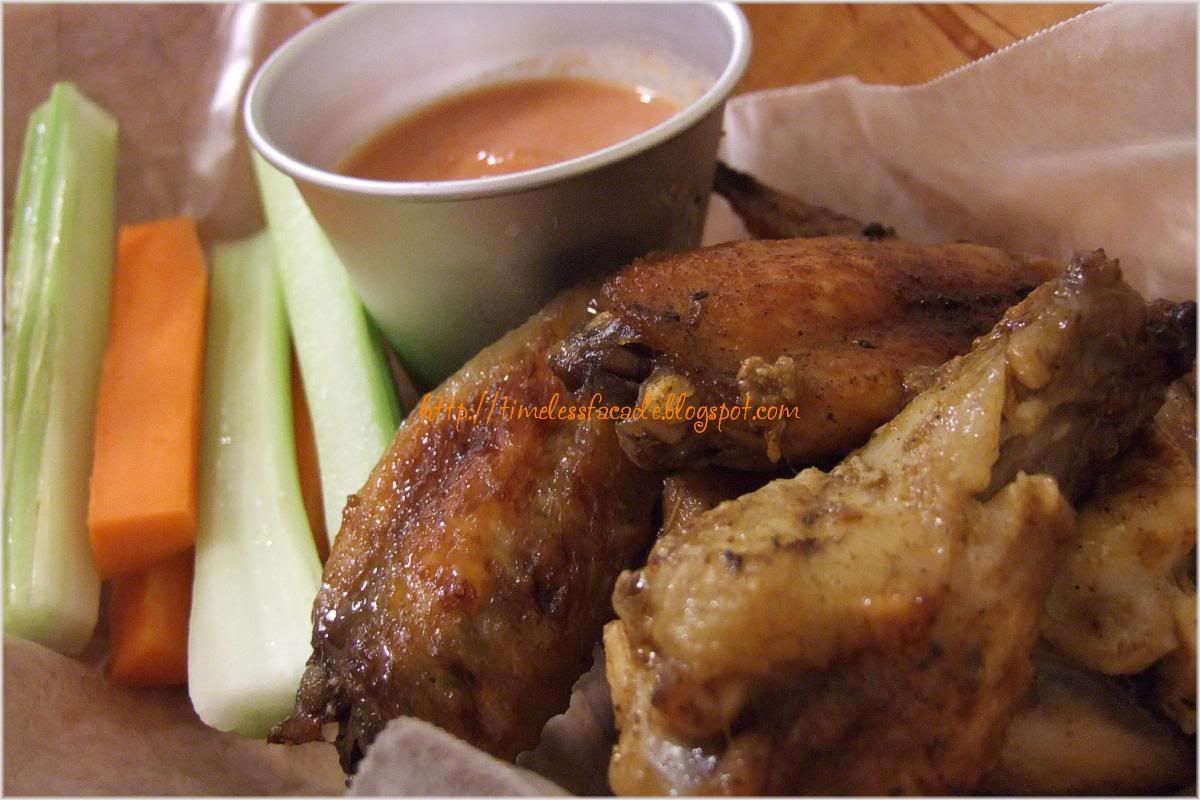 Wasuga Wings
Well for starters, we had the much touted (in the menu) Wasuga Wings, which were supposedly marinated and grilled for 48hrs. The 48hrs thing sounds rather dubious and I honestly hope that it isn't true as the wings gave no hint whatsoever to the long grilling hours. Texture and taste wise was pretty normal, just that I could taste the rather strong marination in the wings. It wasn't particularly juicy either. However I must commend the delightful tomato puree - chilled with a mild tomato taste. I dare say the tomato puree was the sole saving grace for this dish.


The Steak
The name doesn't seem to suggest much and this dish doesn't taste like much either. This ribeye cut was done a little too rare with a tad too much fat around the edge, coming across as a little too chewy and rubbery. But still a decent cut of meat with fairly decent cooking skills. The final verdict? A slightly above average dish.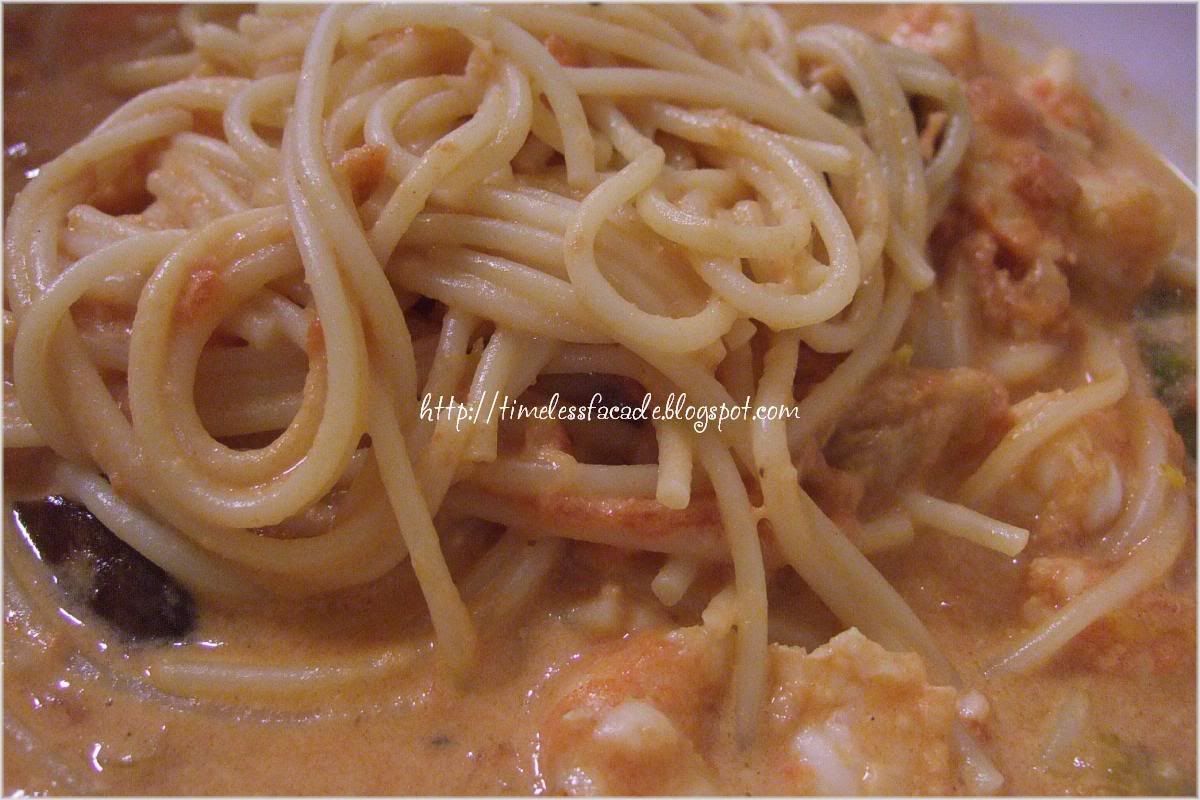 Pasta with roasted Pumpkin & juicy Prawns
A signature dish of the place, this dish was great during the initial few mouthfuls, after which it started getting a little too heavy, especially with the sweetness of the pumpkin. Just think a sweet version of the
carbonara
.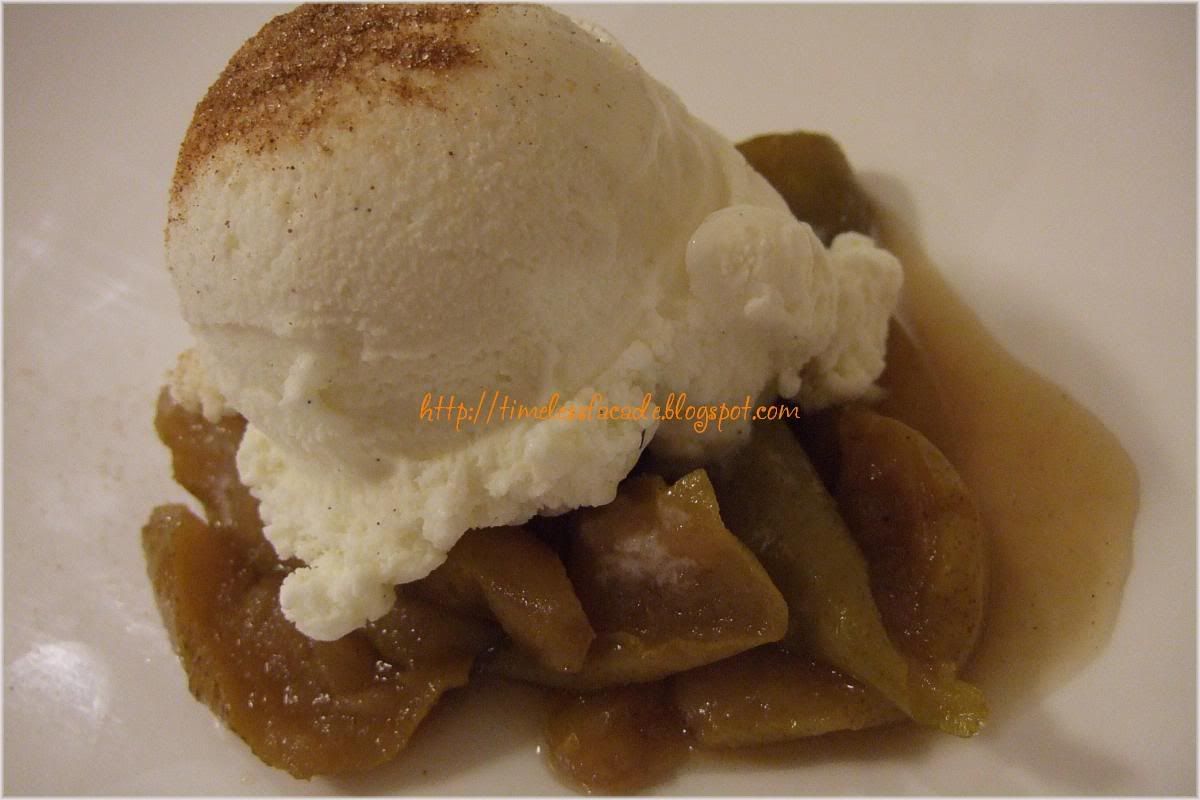 Pear William
I'm no expert on Pear Williams (what a name) so please do correct me if I'm wrong. I personally found the sauteed pear a tad too soft and soggy with the taste of white wine almost nonexistent, with the exception of a few areas. Now this leads to another problem - heterogeneous preparation. Good Pear Williams should have all their pears homogeneously sauteed. The hand churned vanilla gelato was quite a pleaser though. Not too sweet and very full bodied. A note on the excessive cinnamon powder sprinkling at the top though.


The bill
$45 can get you quite a bit of stuff and in this case, it was the cost of our dinner. Expensive? Not really, but then again, it doesn't fall into the realms of cheap. I would probably classify it as averagely priced with good service but average food. Would I go again? I don't think so, not with so many good restaurants out there for the same price and the distance from Telok Kurau to my home.
Final Verdict:
Ambience:7/10
Service:8/10
Food:6.5/10
Value for money:6/10
Overall:6.875/10
Address: #01-59/61, 55 Lorong L Telok Kurau, Bright Centre
Contact: 63460504
ps: I like their signboard though.