Dinner yet again at Hai Tien Lo with my gf and her family. I'm eating there so often that I'm getting rather sick of it, so I guess I'll lay off Hai Tien Lo for a couple of months. Nevertheless, allow me to briefly showcase the wonderful food I had on my last visit.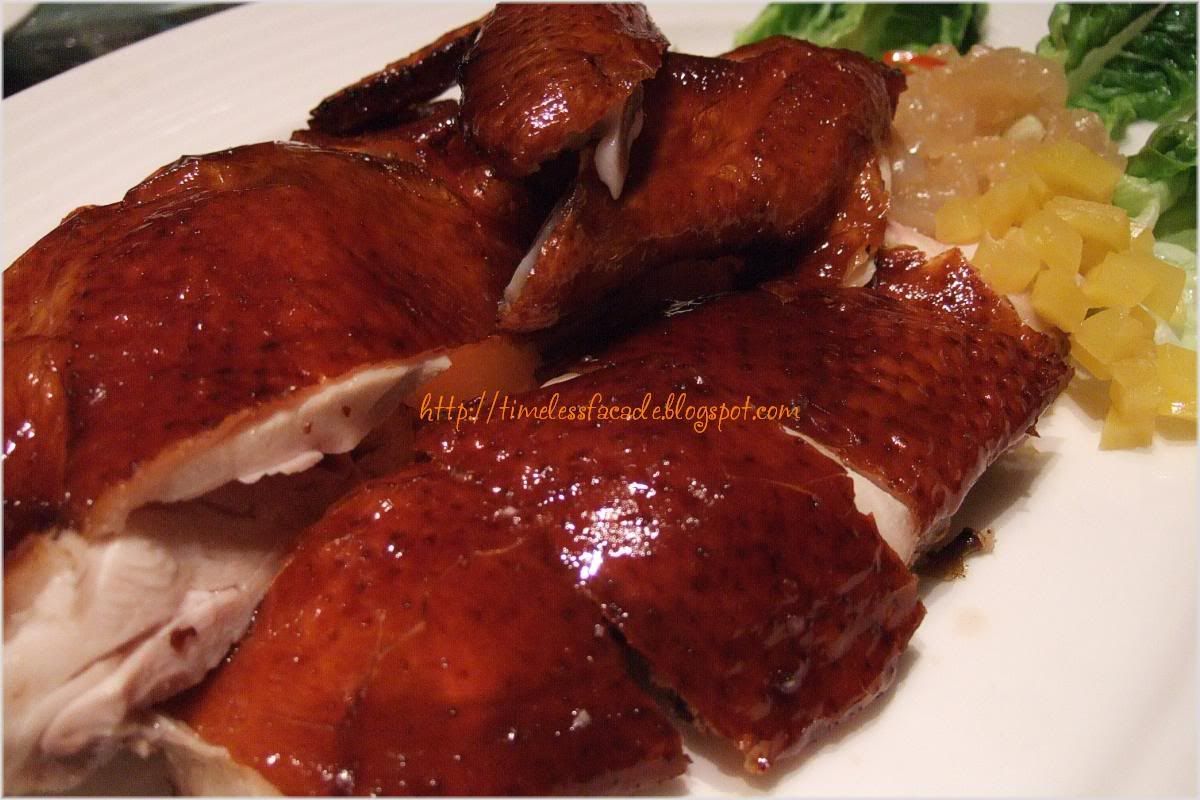 Crispy Chicken
I like chicken, especially those with crispy skins. This dish got me salivating with its tender and juicy meat beneath paper thin skin that crackled with every bite. It didn't come across as too salty or bland either and was a hit with all of us.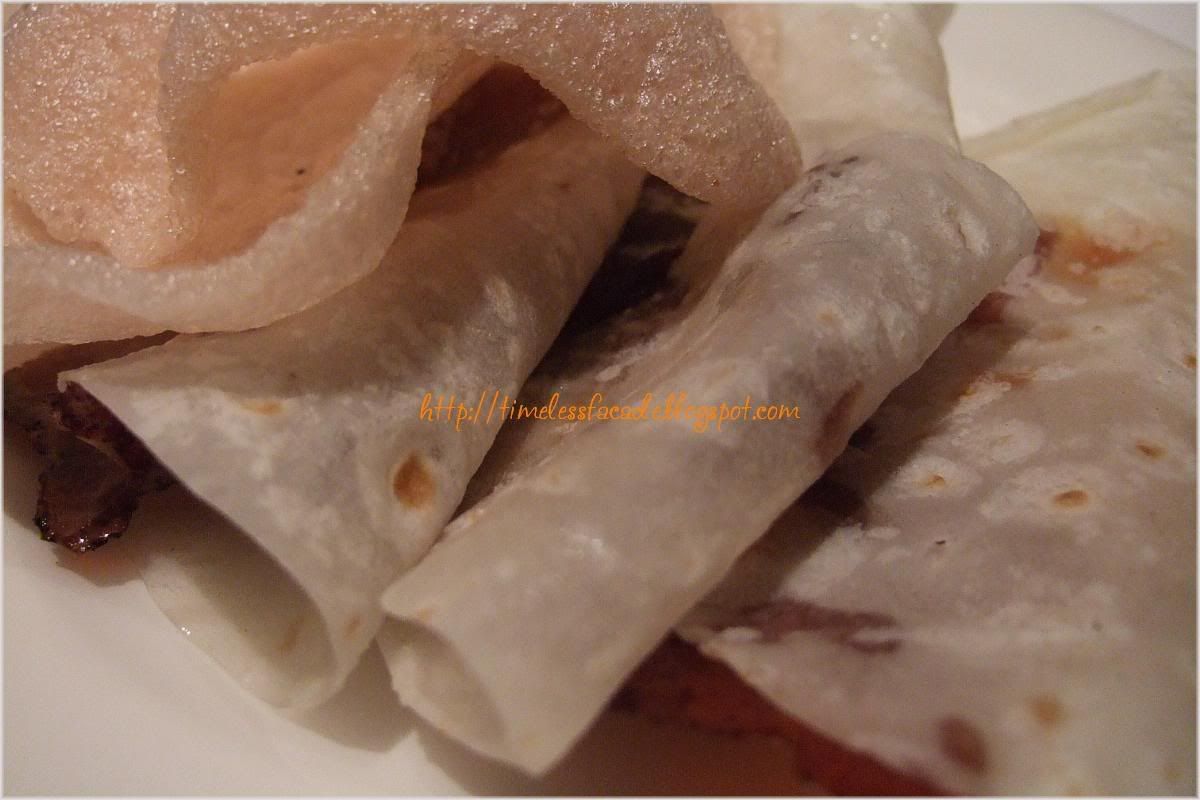 The skin




The meat
Had this the
last time round
and found it quite good. I'm pleased to say that standards have been maintained. The meat was still as chewy and tender as before and the crepes complemented the lean skin very well.


Beancurd with Shark's Fin and Crabmeat
For the price, this is a big draw. The shark's fin is genuine and although barely making it past the average quality mark, it is still very decent shark's fin. And it comes in sizable pieces as well. The tofu was silky soft and a real treat with the shark's fin and pieces of crab meat.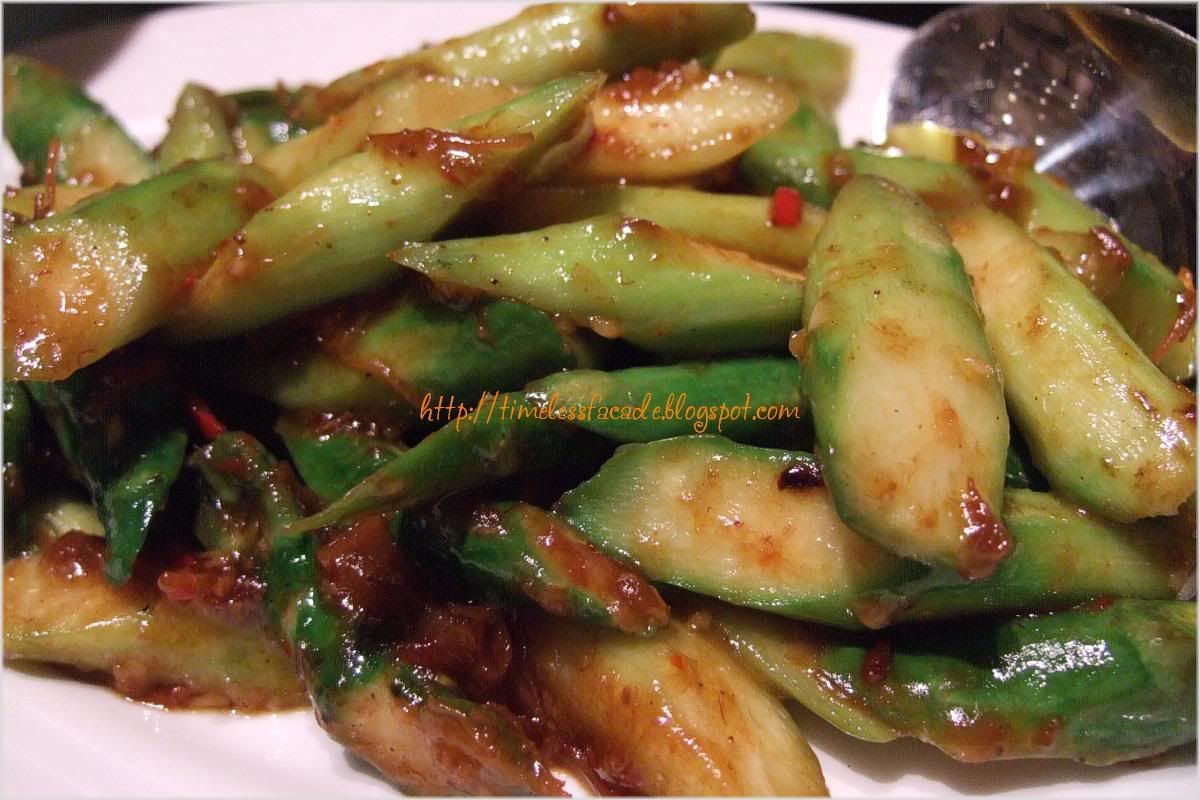 Stir Fried Asparagus
Nicely fried with a little spiciness to add to the flavour. It had a slight
wok hei
taste and was of the right crunchiness, not too soft nor hard.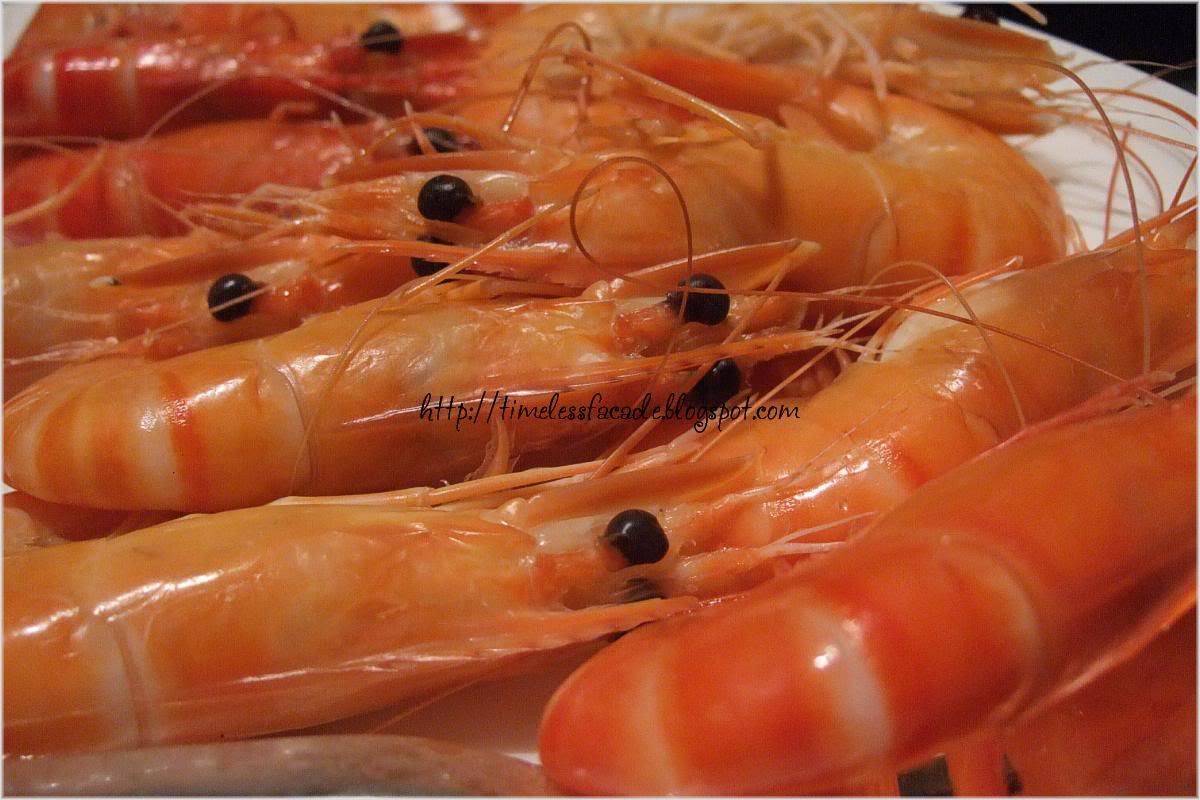 Steamed Live Prawns
How bad can steamed live prawns get? The prawns were very fresh but a little smaller than what I had expected. But then again, it goes by weight, so I guess I don't really lose out.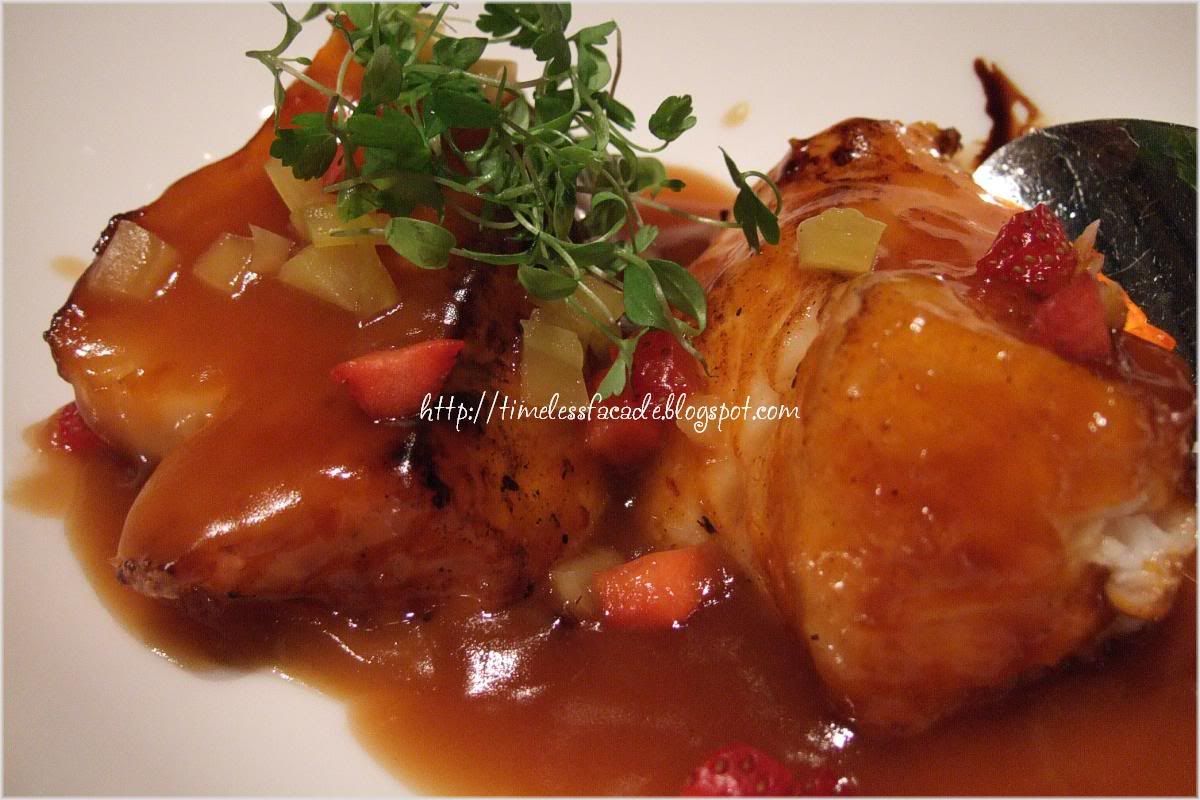 Sakae Cod Fish
Interestingly, I couldn't taste the sakae in this dish. The fish was fresh and sweet while the gravy was a little starchy, sweet and sprinkled with small pieces of strawberry and mango to boot. When eaten together, the fruits gave the fish a natural kind of sweetness which sought to blend with the sweetness of the fish. A nice touch and certainly a nice dish.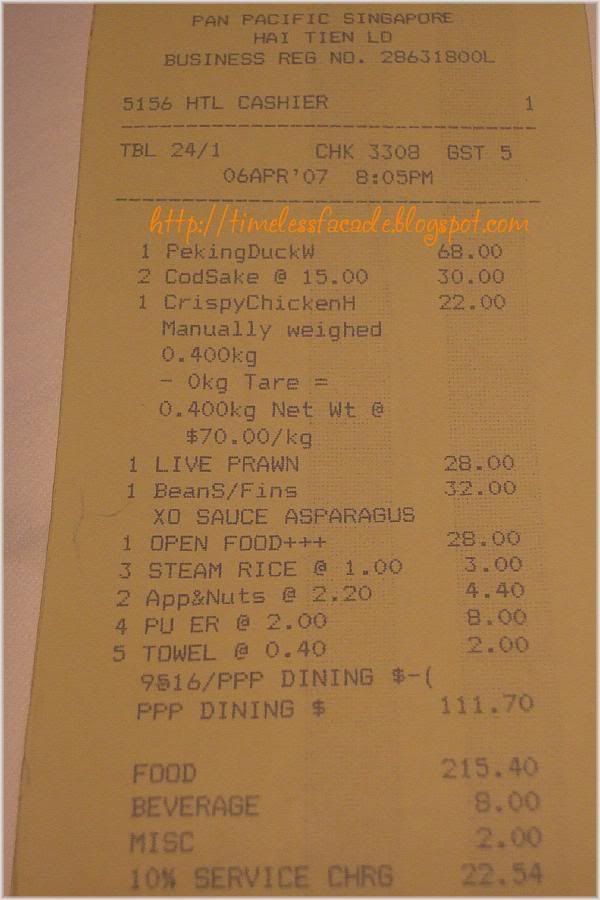 Bill
Dinner for 5 pax came up to about $266. Worth it? You decide.
Final Verdict:
Ambience:8.5/10
Service:7.5/10
Food:8/10
Value for money:7/10 (Without discount)
Overall:7.75/10
Address: 37th Floor Pan Pacific Hotel
Contact: 68268338