Decided to take a long trek from Boon Lay to Yishun with my gf and her family for dinner at Taste of Thailand. There are actually 2 outlets of this very popular restaurant but both of them are currently in Yishun (One used to be at the Old Sembawang Shopping Centre, but moved out just recently due to renovations to the mall). As mentioned earlier, this place is popular, which means you have to be prepared to wait for a table. Just for the record, we waited for about half an hour for our table.


Air conditioned interior
Once you have registered your name at the counter, your orders will be taken and you have a choice of sitting in the artificially cooled interior or the naturally cooled exterior. Be prepared to wait longer if you want to sit in the air conditioned section.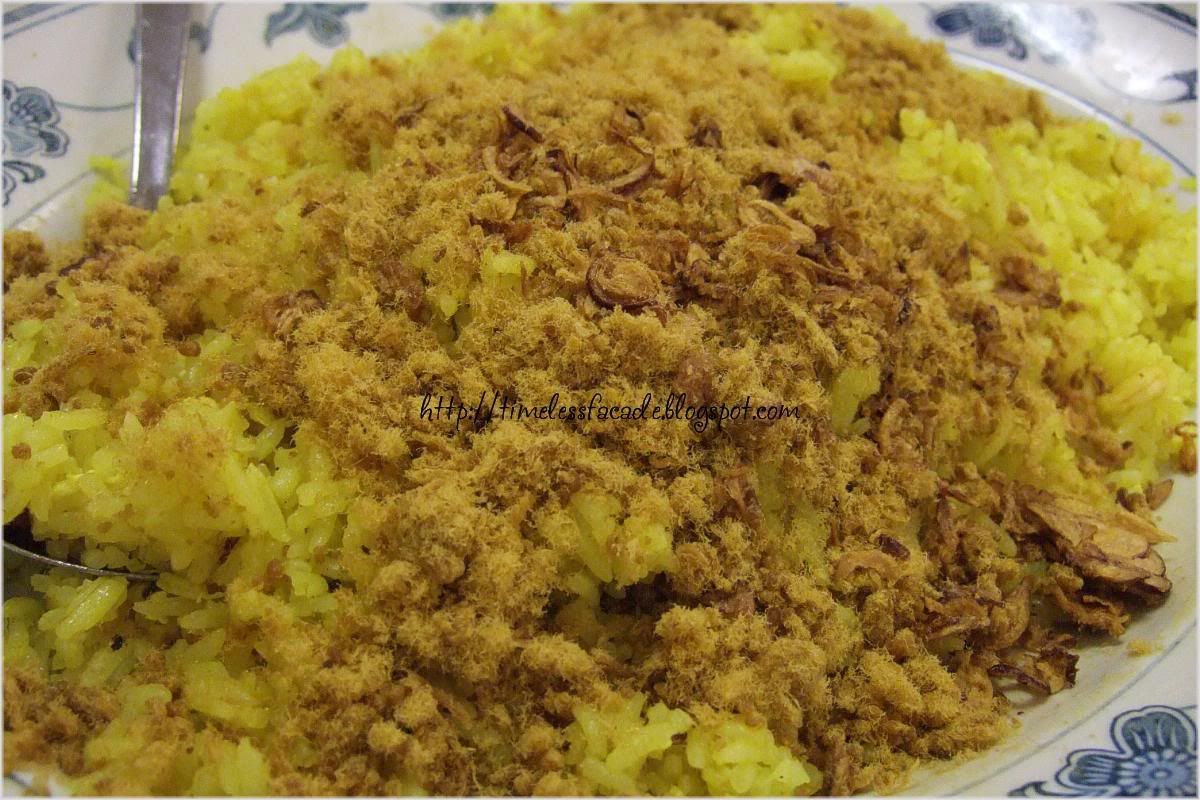 Pineapple Fried Rice
This dish was a cut above average with its miniature shrimps, meat floss and deep fried onions. The rice was evenly fried and not too dry or moist. However, something very important was missing - the pineapple taste. Having said that, still decent and certainly bang for the buck.


Fried Fish
I liked this dish quite a bit. The skin was crispy whereas the flesh was soft and a little sweet with a lingering aftertaste, albeit a little dry. The fish was quite a size for the price as well. Remember to try this one out!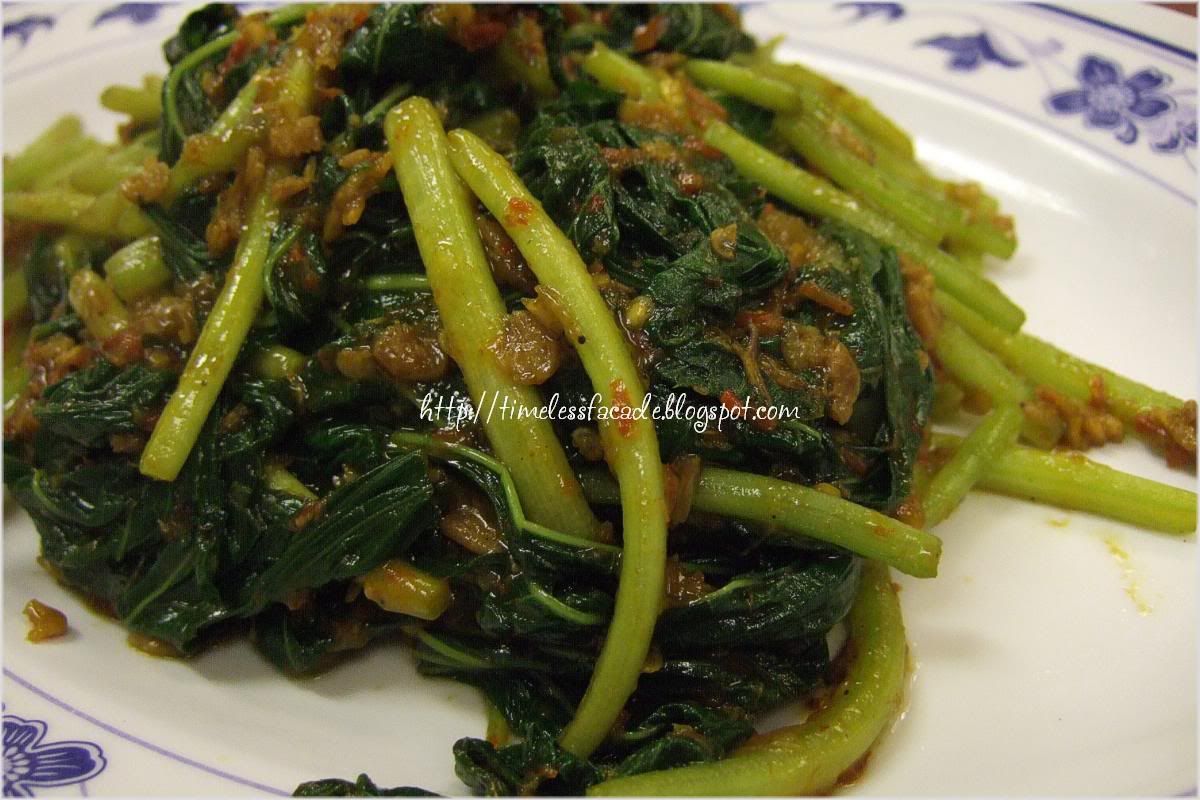 Sweet Potato Leaves
Not too shabby with the leaves fried with dried shrimps and a wee bit of chilli. Nicely spicy and fragrant with no sticky residue or aftertaste.


Chye Sim
This dish was pretty normal, but the
Chye Sim
was cooked just right, not overcooked or overly soggy.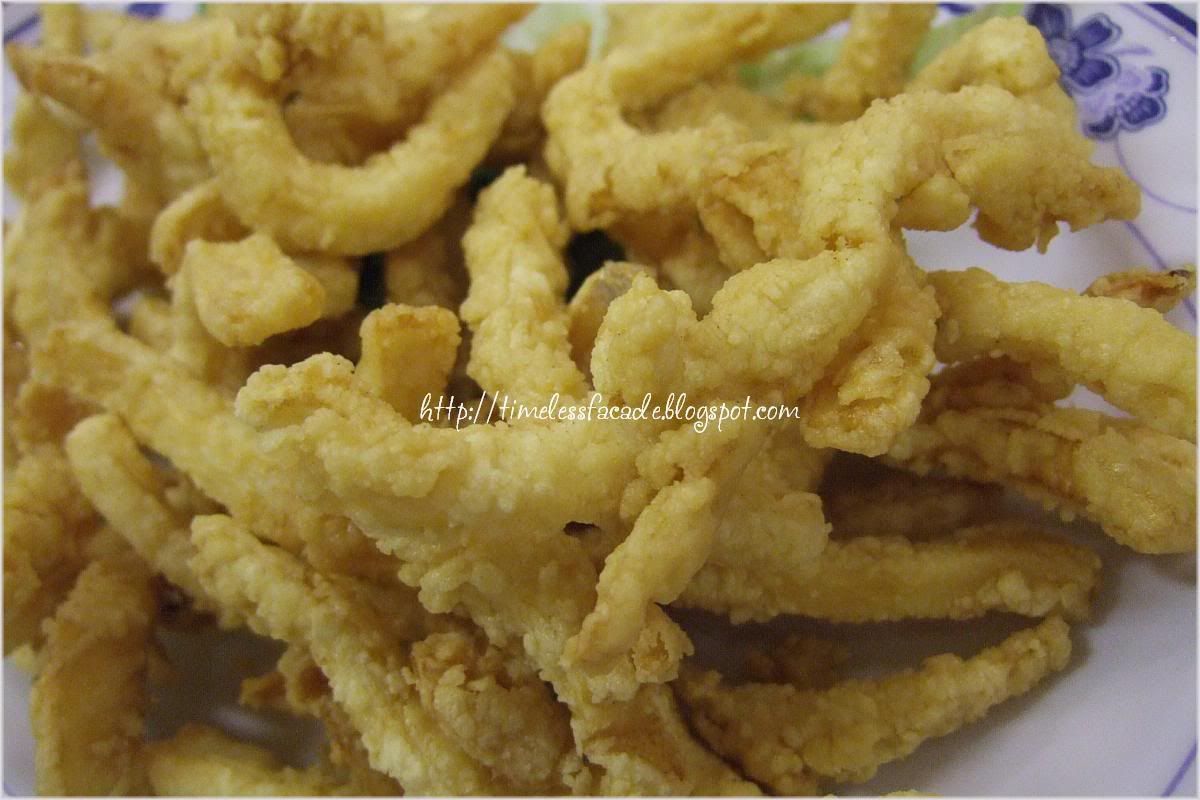 Deep Fried Squid
The Chinese version of Calamari. The batter covering the squid wasn't too thick and gave a nice texture but could do with a little more seasoning to improve the flavours. The squid was cooked just right and maintained a little chewiness. A very decent dish.


Prawn Paste Chicken
Although this dish seemed quite popular amongst the other patrons of the restaurant, I didn't quite take to it as the paste was a little too bland for my liking. The taste wasn't strong enough to invoke any salivation on my part nor was it fragrant enough.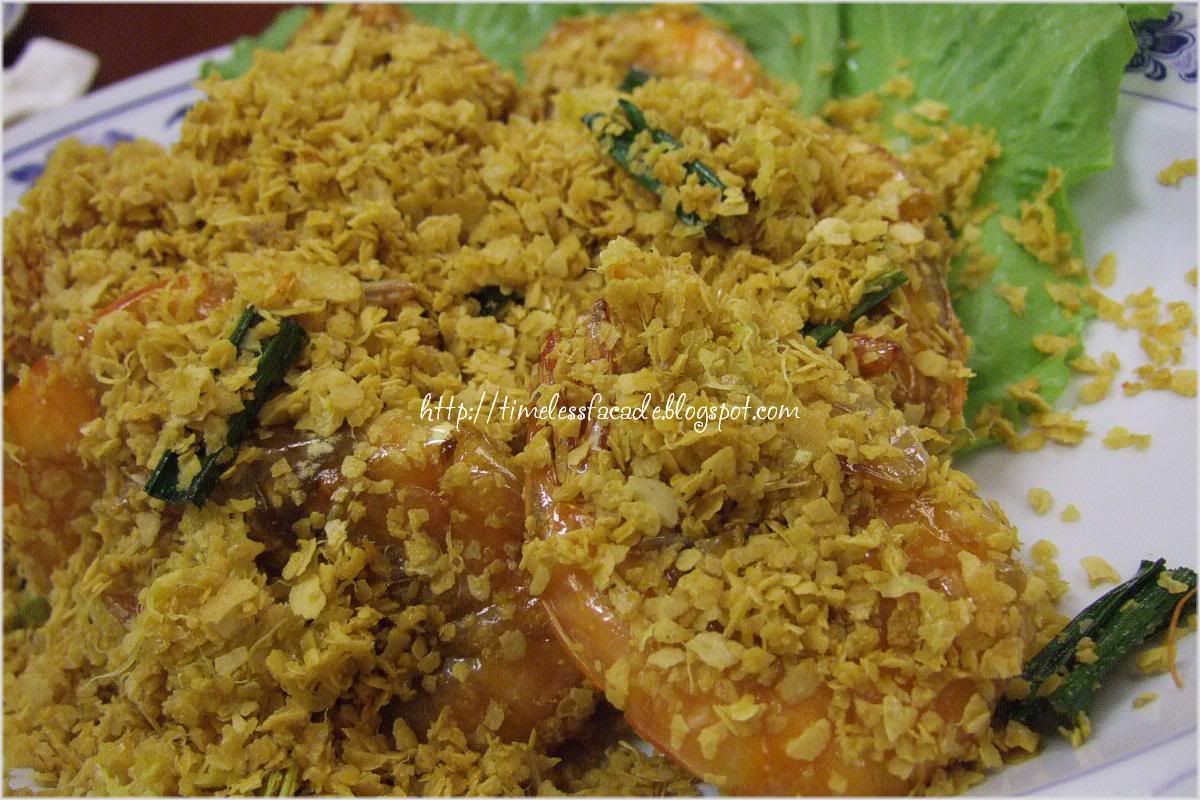 Cereal Prawns
This dish was a steal at just $15, with probably about 12-15 prawns or so. The prawns weren't the freshest of the lot, but fresh enough. The cereal was nicely fried but came across as a little too bland for my liking (probably lousy cereal). An addition of cut chilli might have injected a little more flavour into it.


Bill
I would be lying if I said that we weren't full after all the dishes. In reality, we were too stuffed to even make it to the car. All for a mere $75/- for 7 pax. Now lets see, that makes it about $11/pax for a 7 course dinner which includes seafood. This is probably as cheap as it gets for such a decent quality of food. Service was good and prompt too, which is an added bonus. If you haven't tried out this joint, I highly recommend that you do so.
Final Verdict:
Ambience:/10 (You are paying coffeeshop prices!)
Service:8/10
Food:7.5/10
Value for money:8/10
Overall:7.83/10
Address: Blk 1001 Yishun Industrial Park A #01-1001 (Taste of Thailand), Blk 701a Yishun Ave 5 #01-01 (Bei Sheng Seafood)
Contact: 67589121 (Thailand), 67564883 (Bei Sheng)
Note: Bei Sheng Seafood and Taste of Thailand are owned by the same person. Just that both outlets have different names. The one in this review is Bei Sheng Seafood. I personally find it slightly better than Taste of Thailand.