Dropped by Xiao Xuan Feng at Tiong Bahru Plaza for dinner with my gf. This newly opened Chinese eatery, whose staff comprises entirely of folks from China, serves up authentic Chinese dishes whipped up by their numerous Chinese chefs. I couldn't quite pin point the region the food originated from because they seemed to be scattered from all over.


The chefs at work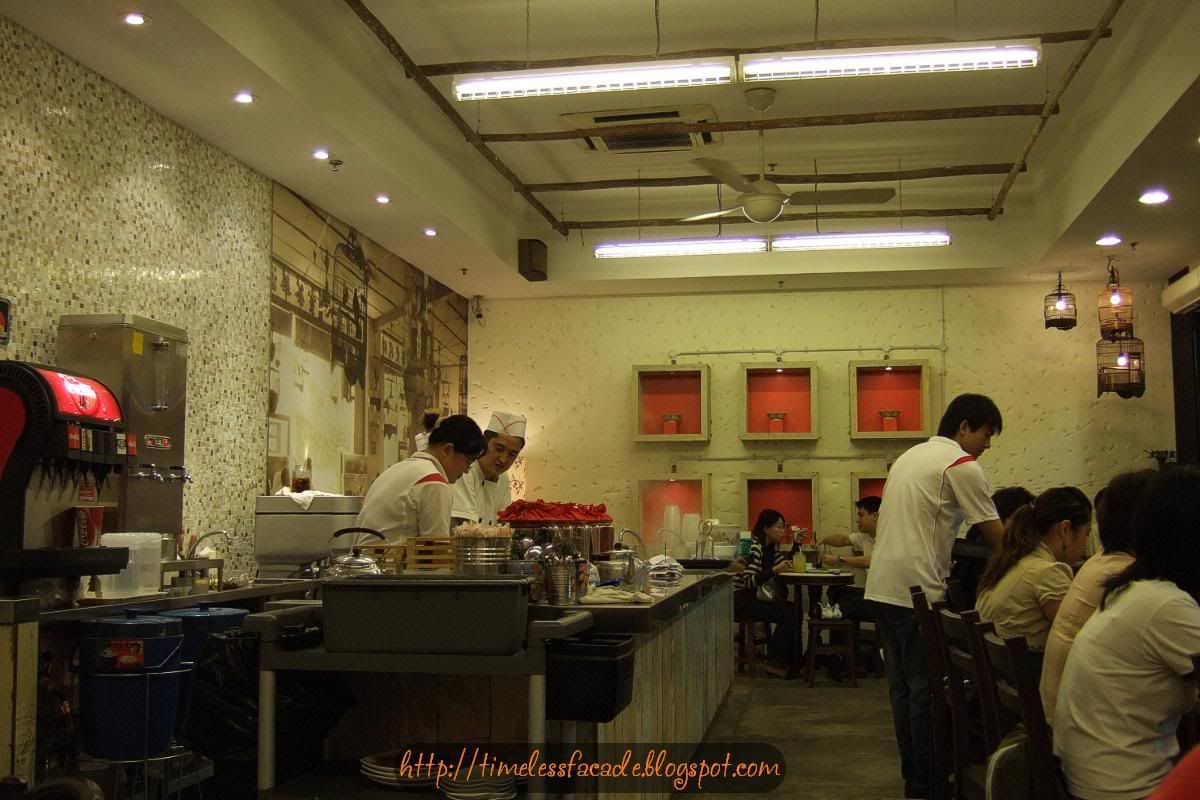 The airconditioned sitting area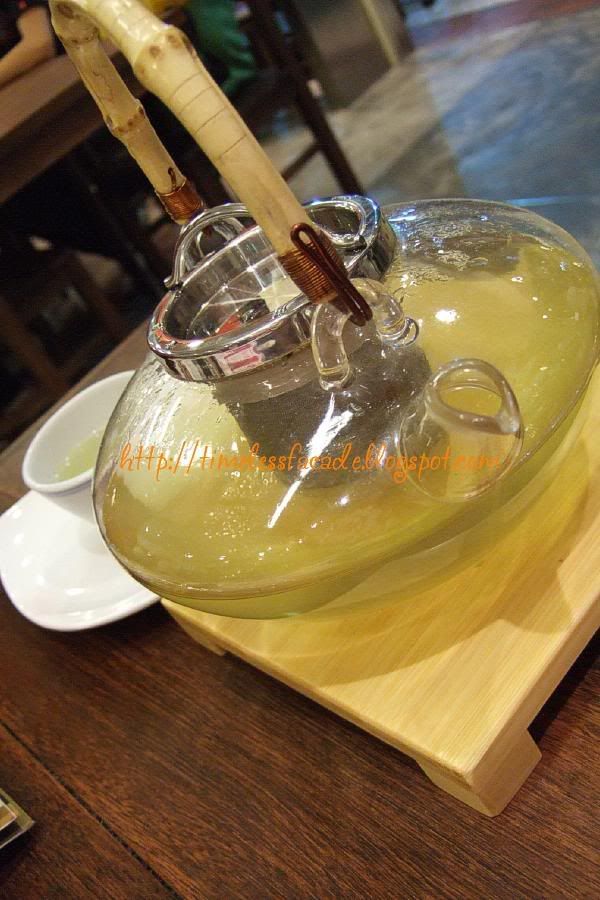 The nice teapot!



Menu
The interior is nothing fanciful but there are hints of nostalgia like the age old weighing scale on display as well the the old tin can balanced out by a weight at the end of a pulley system which used to be for putting money. Culinary displays are also part of the draw, with a few chefs exhibiting their expertise in full view of the customers.


Broccoli with Shrimp
From what I saw on the menu, the snapshot of this dish looked pretty appetising. Horror horror when it arrived. The dish looked like it had shrunk a few sizes and the huge juicy crustaceans I had been expecting were reduced to nothing more than your average sized shrimps. Okay okay I know the name stated shrimps, but the picture seemed to suggest otherwise. Anyways, the broccoli was nicely fried, light on the taste and crunchy. The shrimps were very bland and looked a tad pale, which pretty much says how fresh it was. I suspect the broccoli had been around for quite a while as well, judging from the black bits (rotten) on parts of the flower.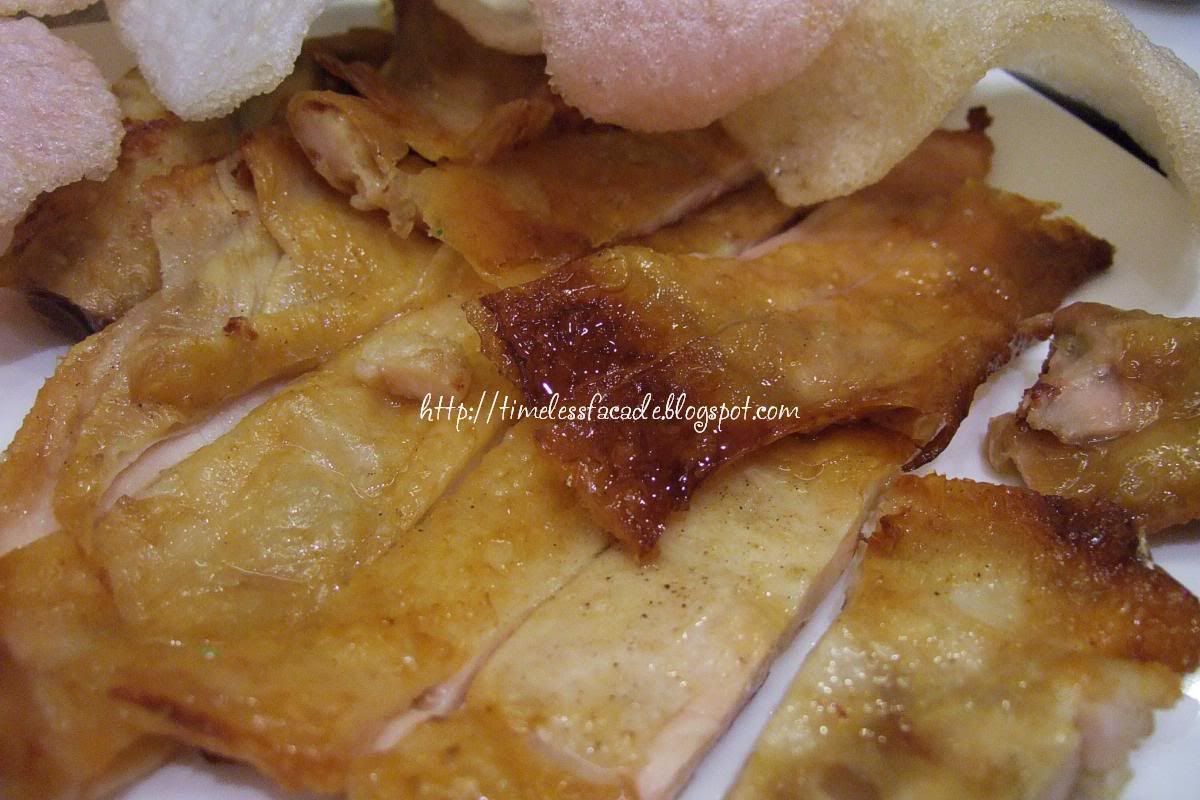 Golden Crispy Chicken
This was supposedly a highly regarded dish but I thought otherwise. The chicken was first flattened and then fried (pan fried I believe), so what you get is a very flat and nicely arranged plate of chicken pieces. No problems presentation wise, but taste wise, it reeked strongly of reused oil. The poor chicken was literally drenched in oil. You don't see the oil at first, but eat on and you will. The accompanying sauce tasted somewhat like a milder version of the prawn paste used in
Rojak
.


Egg White with Scallop
Prima
serves a kick ass version of this dish. Xiao Xuan Feng's rendition was nowhere in sight although it honestly tasted quite decent. The egg white wasn't smooth enough and I could barely make out the scallops. As with the previous dish, this dish, though steamed, was ridiculously oily at the base, so much so that I literally felt my arteries clogging up with every spoonful. Gross.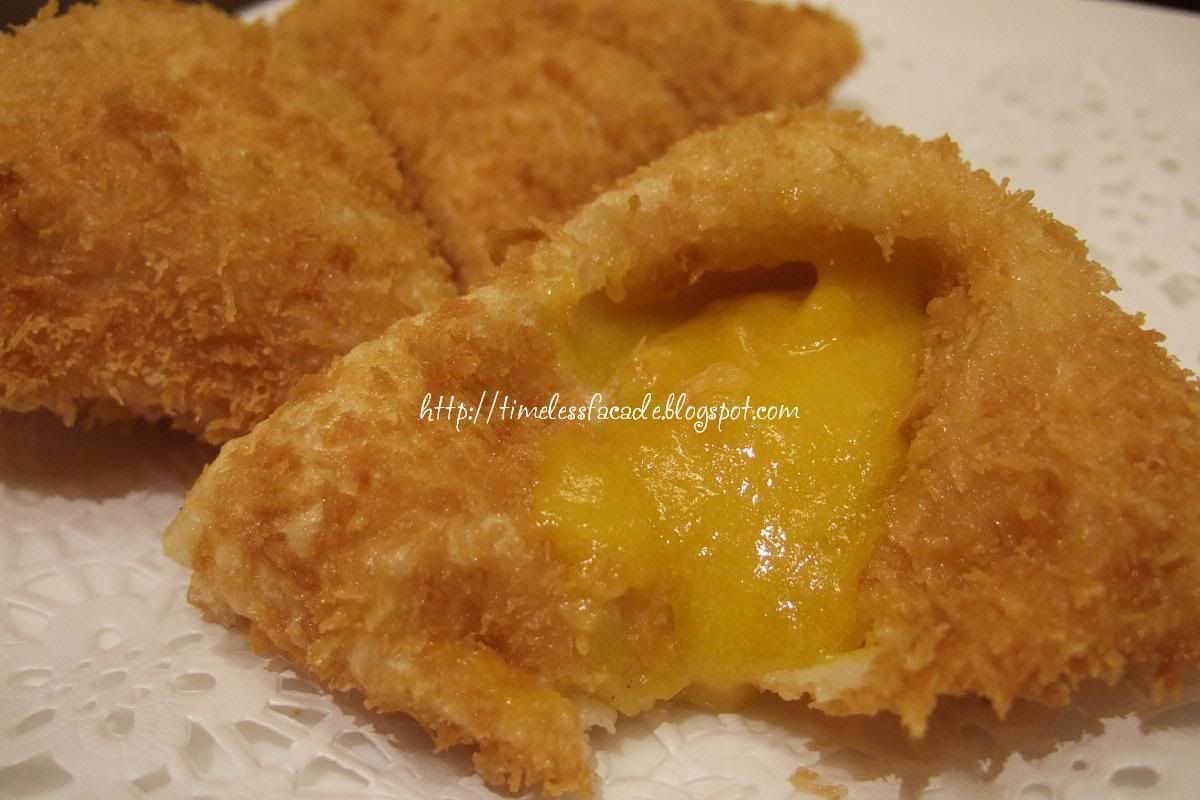 Xuan Feng Signature Puff (Durian)
This was probably the only outstanding dish amongst the myriad of mediocre food that night. But then again, it does need a little reworking. The skin seemed to be made from starch with an outler layer of bread crumbs and was quite chewy. It kinda reminded me of those round sesame coated balls with
tau sar
filling in them which you can get at any
you tiao
stall. The durian filling seemed to be a rather runny version of the puree, but was really good - rich and sweet. Could be more coagulated though.


Sweet Dried Longan
Normal stuff. Nothing fancy. I liked the addition of wolfberries though.


Bill
$46 for 2 pax can get me better food elsewhere. But whats most important is that I won't feel so unhealthy. The food at Xiao Xuan Feng is not too bad taste wise, but extremely laden with oil, which isn't exactly a good thing. Service is very good, something which I certainly didn't expect. I might be back to try their signature ramen, but then again, I fear for my heart. So maybe not.
Final Verdict:
Ambience:6.5/10
Service:7.5/10
Food:6/10 (7.5/10 for the breaded durian)
Value for money:6.5/10
Overall:6.625/10
Address: #01-15 Tiong Bahru Plaza
Contact: 63770220
Before I end off, allow me to present a parting shot of the oily residue beneath the steamed egg white with scallops. You be the judge.


Residue from the steamed Egg White with Scallops