Voted as one of the top restaurants in the world (60th) by the prestigious British magazine, Restaurant, Iggy's is the top ranked restaurant amongst the only 3 restaurants that made the list in Singapore, or South East Asia for that matter. Dining at Iggy's is by reservation only and there is no ala carte menu. Diners choose the number of courses they so wish to have from the set menu of the day. Word has it that this place is packed during dinners and reservations are quite difficult to get. For a restaurant to wear that kind of hat, the food should definitely be of a certain standard, shouldn't it?
Exterior & Interior
Located at the posh and exclusive Regent Hotel, it appears unassuming and rather boring from the outside, nothing to suggest its grandeur or exclusivity. Walk through the small passageway and be ushered into a tiny space (of almost claustrophobic proportions) which doubles up as a bar counter seating area and a small private enclave. (Un)fortunately, we got a table in the private area which was fine by us as it was really cosy, but a tad stifling if you ask me. The bar counter seats would have been better though, as you get to see your food being prepared by the chefs. No shot of the bar counter as there were just too many people seated at the bar and it would have been pretty obvious if I just stood there to take a photo.

Menu


Olive Bread & some Pumpkin Puree with Soy


Clockwise from left :Linguini with black truffle salsa, poultry jus and Parmesan, Vanilla panna cotta with candied tomatoes and basil ice cream, Prawn croquette with watercress and soy tarragon butter & Breaded Kurobuta pork Schnitzel with tarragon salad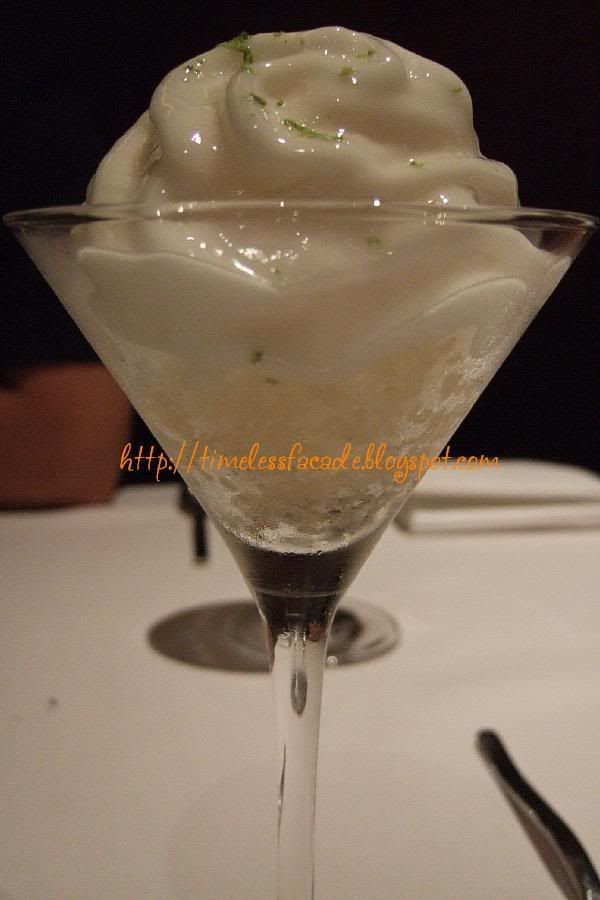 Champagne jelly and sorbet with elderflower foam
I didn't taste enough of the above items (my friends ordered them) to give a fair review so I shall just leave you with the pictures.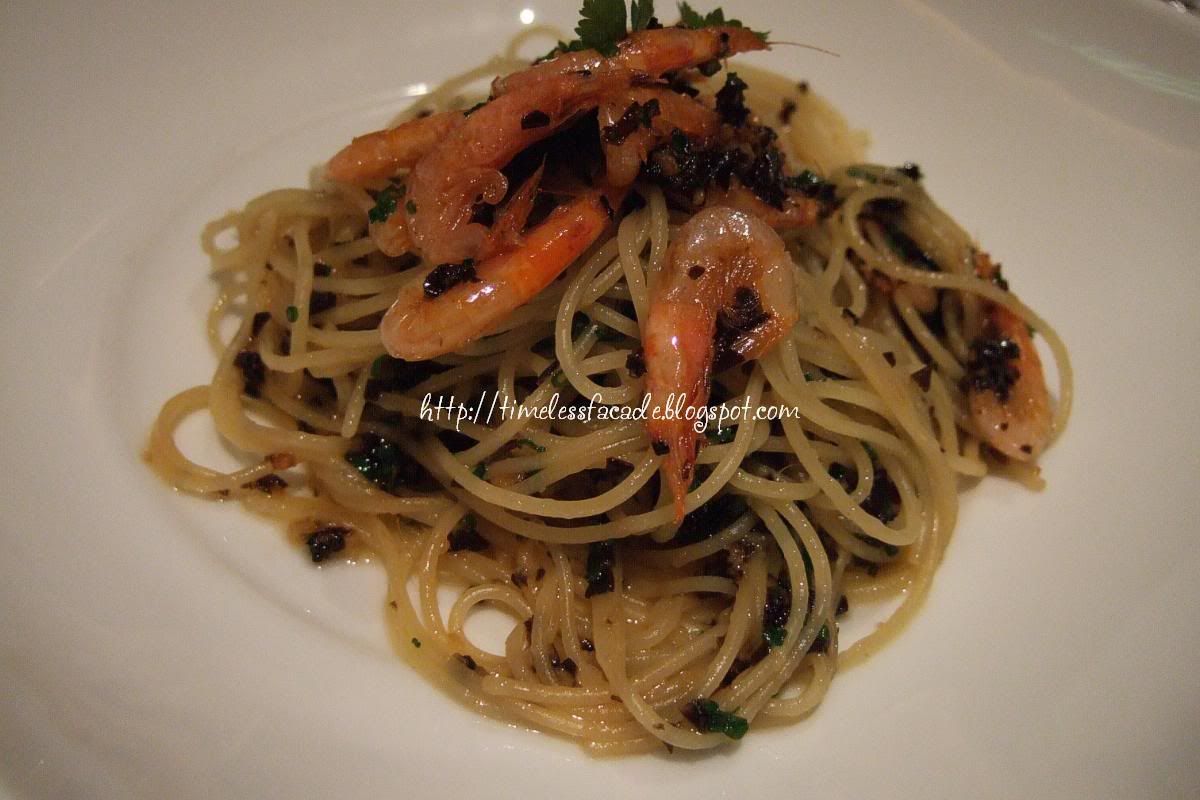 Sakura ebi cappellini with konbu and home made scampi oil
Finally something that I ordered. I had to steal it off the more expensive set menu as the set that I was going for didn't offer it as one of the appetisers. The waiter was nice enough to allow it and I am grateful for that. Why so? Because this dish is one of Iggy's signature dish and I'm quite impressed by it to say the least. The cappellini was cooked to perfection with the right about of bite and the tiny but fresh sakura ebi, together with the scampi oil, provided the necessary saltiness and fragrance. Just a short introduction about sakura ebi. It is a tiny shrimp found exclusively in the waters of Suruga Bay in Japan, which explains its price. Overall an excellent dish, but I must say that it reminded me uncannily of maggi mee, albeit a finer version.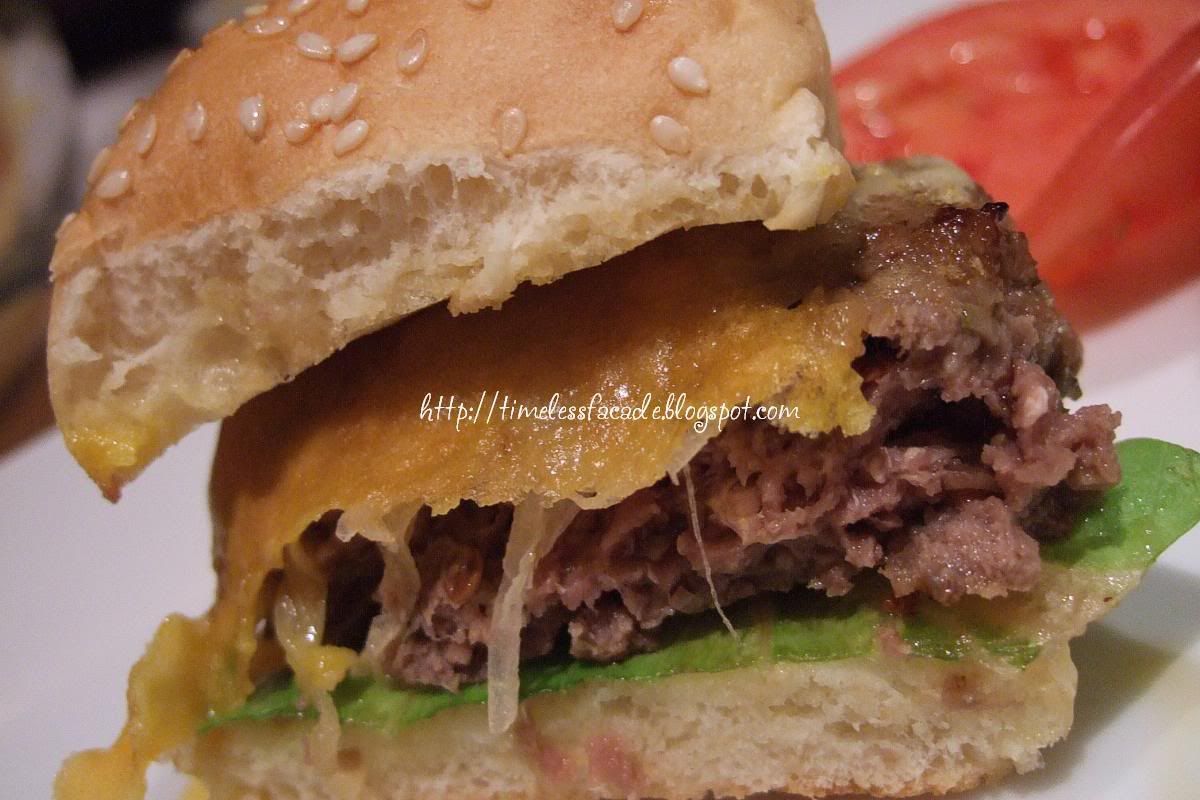 Home made Wagyu beef burger with white truffle sabayon
Wagyu beef and white truffle sabayon - now that combination is enough to make me dribble all over my shirt. Sadly, it didn't turn out the way I hoped it would. For one, the wagyu beef was minced up and made into a patty, which is a sheer waste for such an expensive beef. I honestly couldn't taste any difference between the wagyu patty and a normal beef patty. The white truffle sabayon didn't impress me much either, coming across as rather tasteless. The bread was nice and evenly toasted though.
Top marks goes to the side of thick cut fries though, which were nicely stacked up and a tad hard on the outside yet moist, steaming and smooth on the inside.
On a side note, the burger was really small and reminded me of a toy burger. Such was the size of it and its colour homogeneity.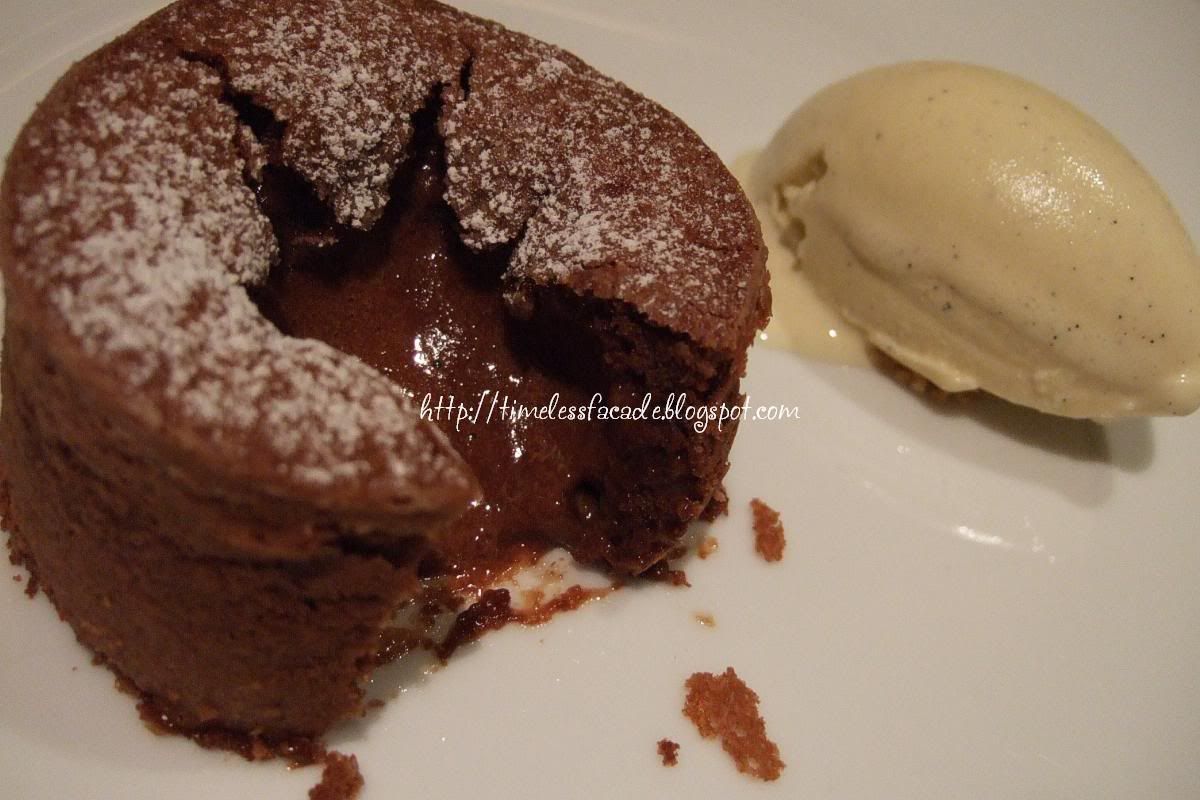 Baked chocolate molten cake with Java vanilla ice cream
The chocolate cake was very spongy yet compact and came across as light on the palate. It could do with more molten chocolate in the core and a more concentrated one at that. I personally found the Java vanilla ice cream quite good as it had a tinge of the Java bean. Nice and smooth as well.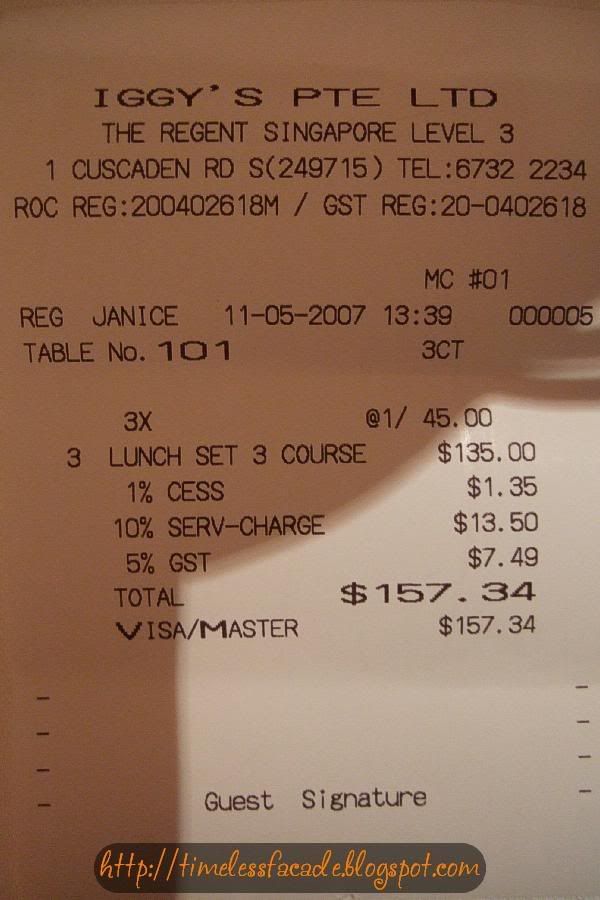 Bill
The lunch bill for 3 pax came up to about $157, which is ridiculously expensive for the portions of food that we ate. Food quality was definitely quite good, but I don't think it was good enough to deserve its ranking. Honestly we went to Iggy's hungry and left hungry. The free flow of Olive bread didn't help. But its an experience nevertheless, an experience I wouldn't want to relive, unless of course I'm insanely rich.
Final Verdict:
Ambience:8/10
Service:8/10
Food:7.5/10
Value for money:6/10

Overall:7.375/10

Address: Level 3, The Regent Singapore, 1 Cuscaden Road
Contact: 6732-2234