Dinner with my parents at Mong Hing Teochew Restaurant. My parents hadn't heard about it so I thought it would be nice to bring them somewhere new to eat instead of the usual places like
Guan Hin
,
Huat Kee
or
Hung Kang
.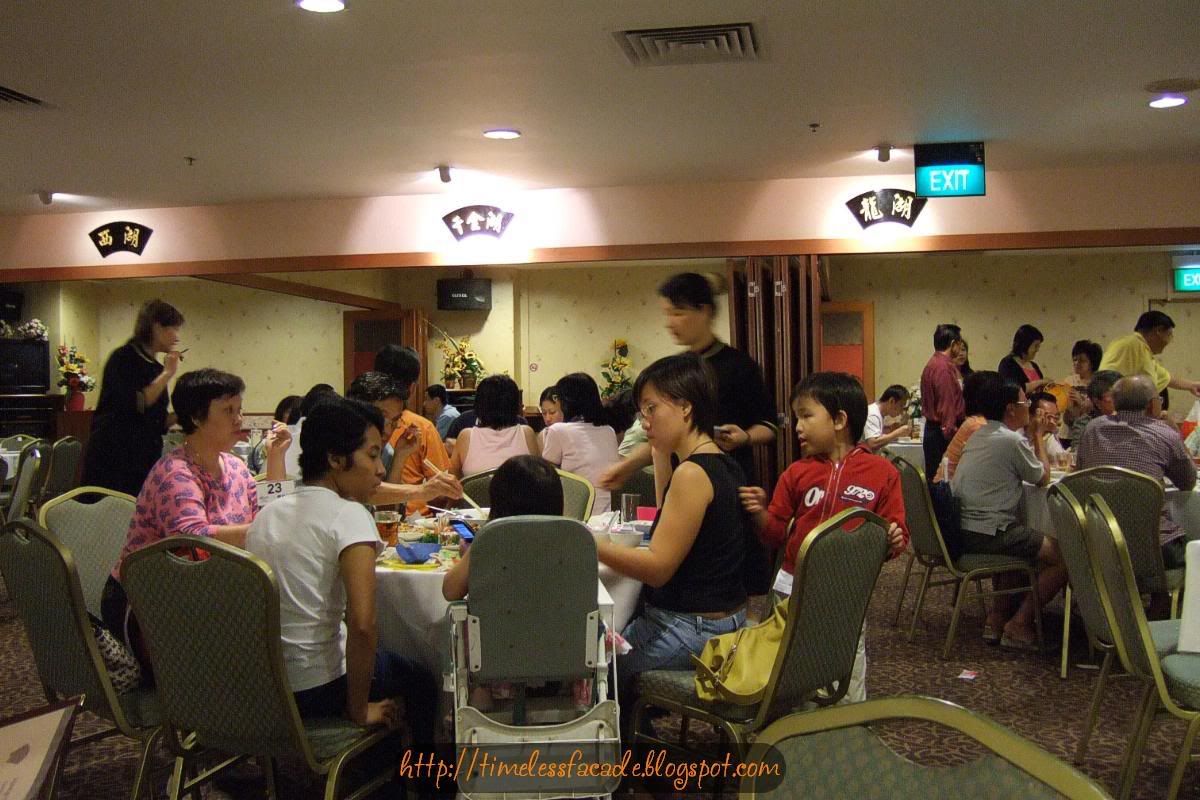 Interior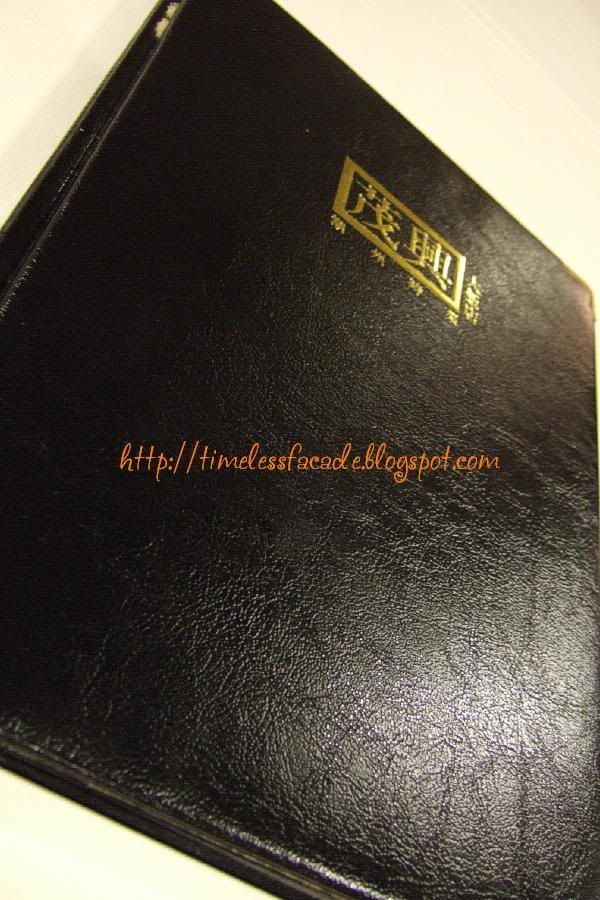 Menu
Tucked in a corner at The Keypoint along Beach Road, it was surprisingly busy given that it was quite late on a Sunday evening and the building itself appeared rather dead both inside and outside. No human traffic with very few shops opened. Nothing to suggest where the teeming crowds came from.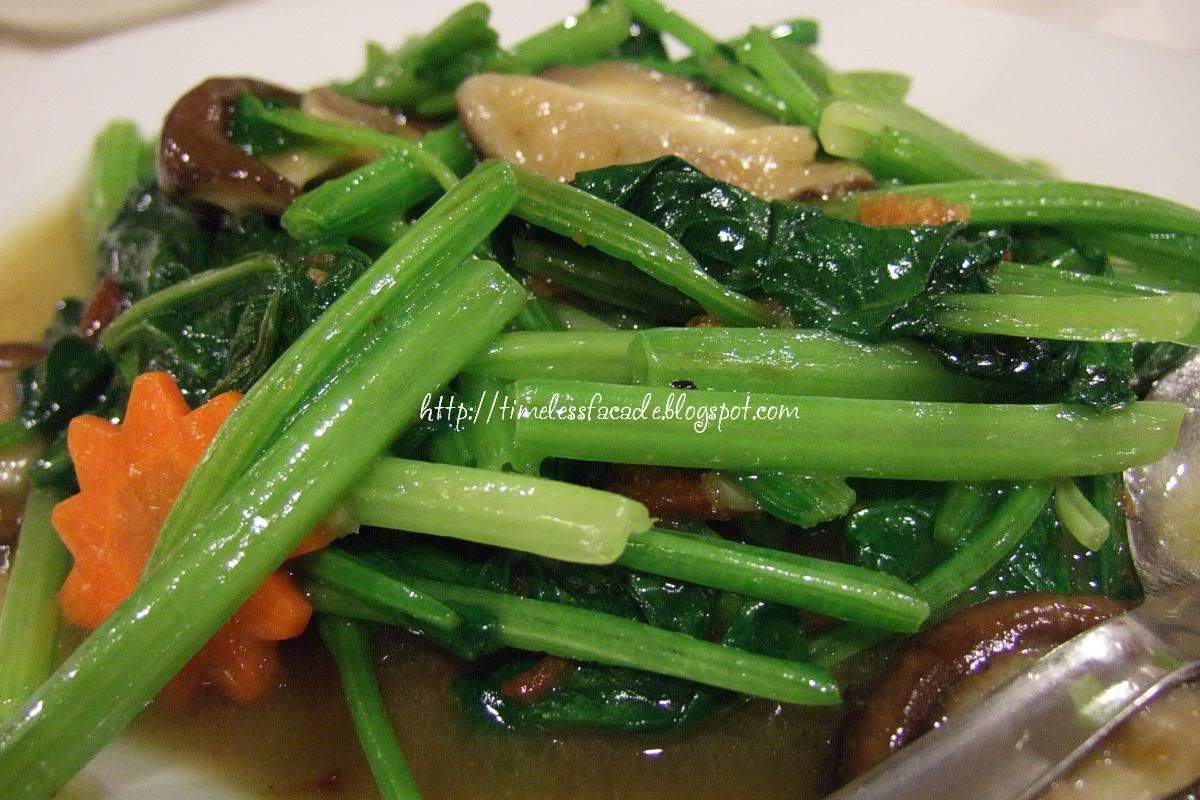 Vegetable with fresh Mushrooms
We kick started off with some greens. This dish was well done, not too starchy with a slight wok hei taste. The addition of Ti Po aka crispy fried sole fish added a slightly salty dimension to it, which was really quite good. The mushrooms were nothing to rave about though.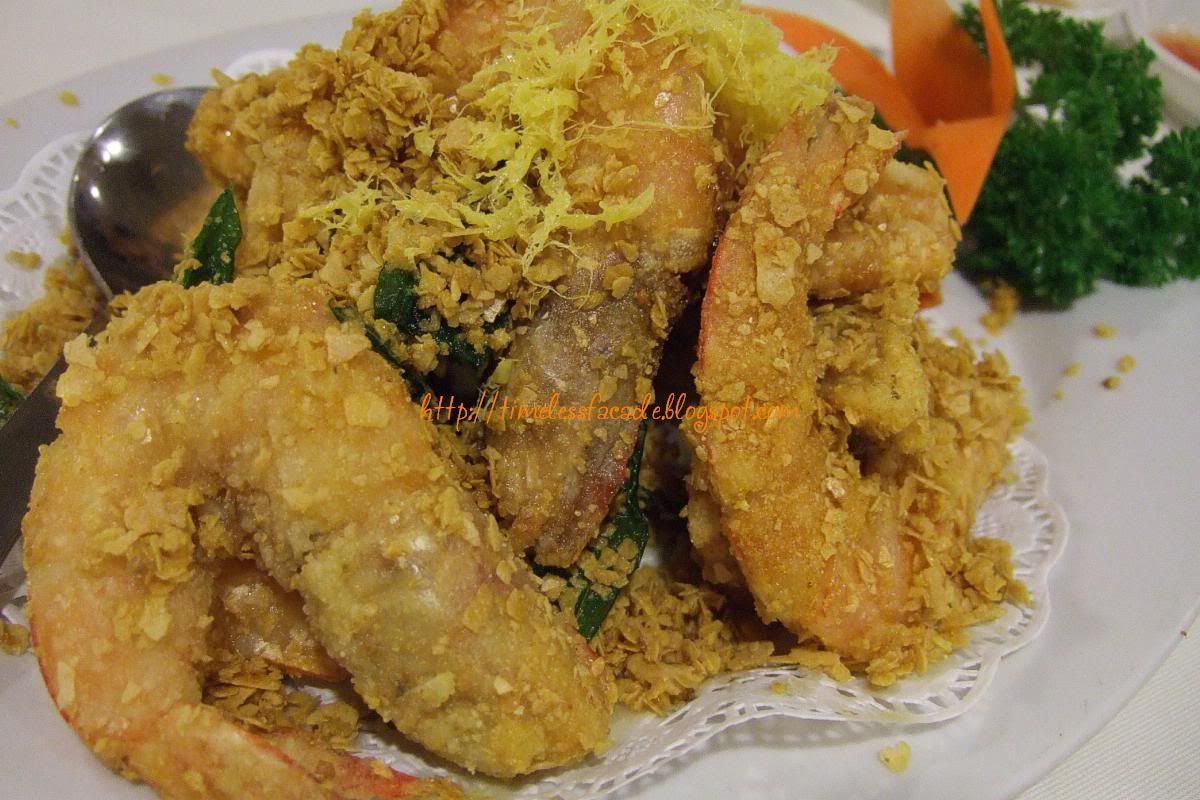 Cereal Prawns
I liked this dish very much. Its probably one of the best cereal prawns that I've tried so far. The prawns were quite a size and skillfully fried to achieve a crispy exterior with a juicy and crunchy interior. One unique feature which seperates Mong Hing's rendition from the rest is the addition of curry leaves, which give the cereal a nice tinge of curry flavouring without the spiciness. The cereal by the way, was full of bite, fragrant and tasty in itself.

Teochew Boneless Goose Meat
The goose meat was thinly sliced and came across as rather smooth, unlike the rougher version from
Hung Kang
which I personally prefer. But still not too bad and definitely on par with
Guan Hin
or
Huat Kee's
offering.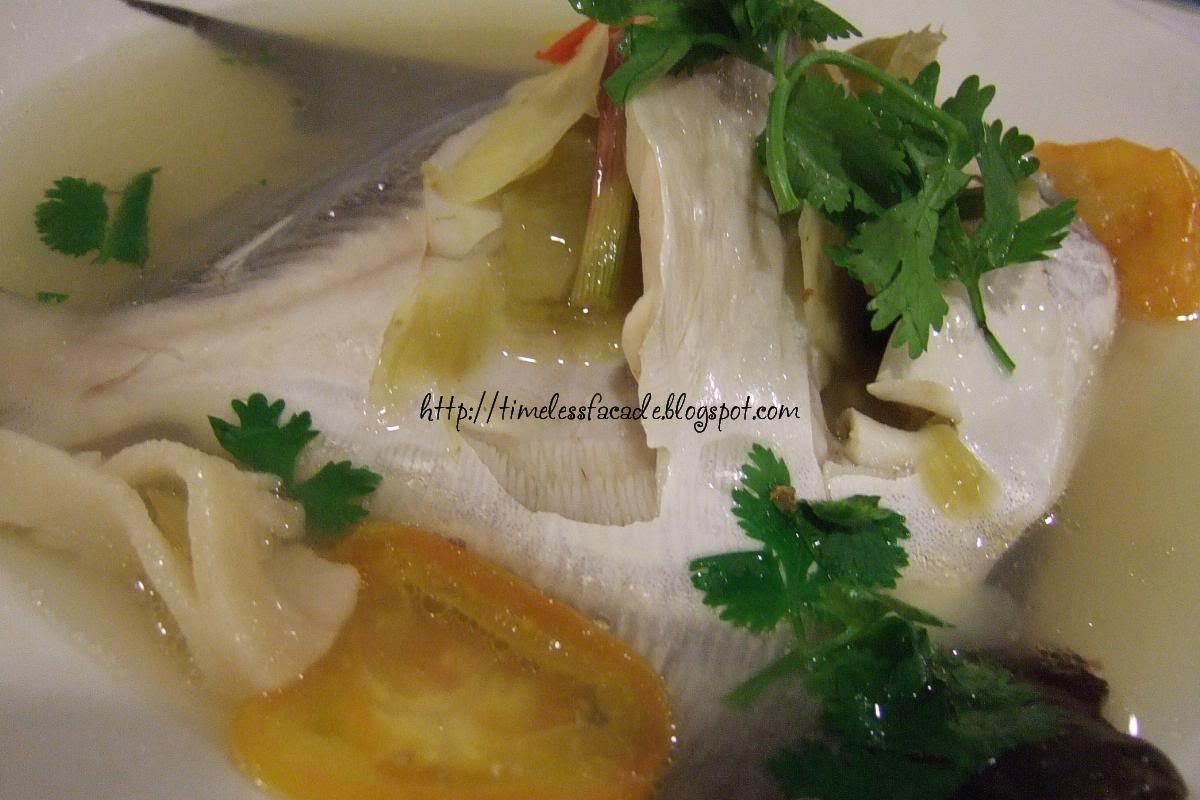 Steamed Pomfret in Teochew Style
This was probably the most unimpressive dish for the day. The fish was quite small and though fresh, wasn't exactly very sweet. No complains cooking wise though.

Orh Nee
Very good would be most apt in describing the Orh Nee, which didn't come across as too oily or sweet and was thick and a little rough just the way I like it. The only problem I could find was that the paste was a wee bit too dry. We practically licked up every last bit of it.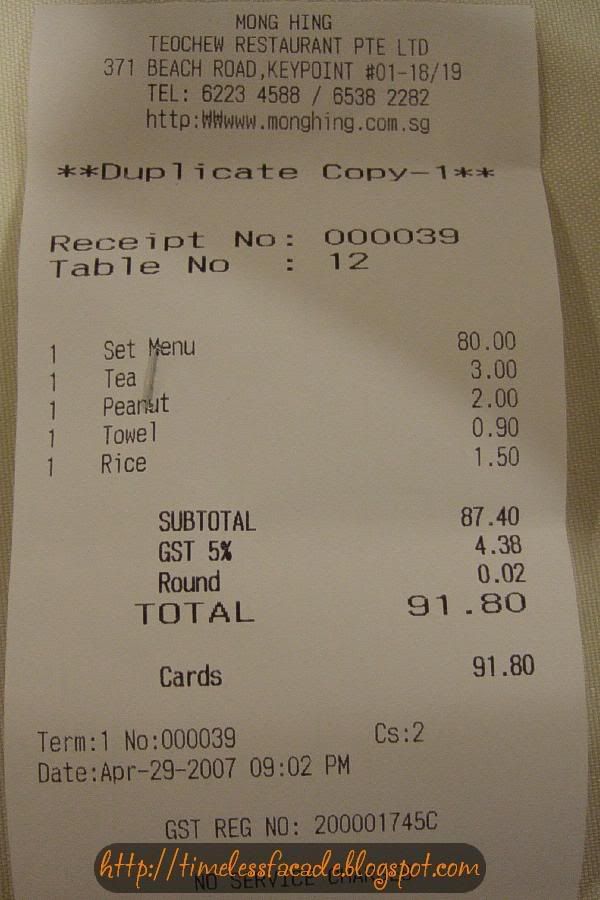 Bill
The 3 of us chalked up a bill of about $90, which was a tad on the high side, considering that the set menu was meant for 4 and yet the portions were only good for 3. Comparatively, a filling dinner at Huat Kee the last time round only cost about $90 for 5 pax. Service was friendly but can be rather inattentive at times. Overall a place with good food but with a slightly high price tag to boot.



Final Verdict:
Ambience:6.5/10
Service:7/10
Food:7.5/10 (8/10 for the Orh Nee and Cereal Prawns)
Value for money:6.5/10

Overall:6.875/10

Address: #01-18/19 Key Point, 371 Beach Road

Contact: 6223 4588 / 6538 2282