I used to watch Popeye the Sailor Man when I was a kid. Who could ever forget the spinach munching strong man and the ridiculous feats he could achieve? Well, fast forward to the present where the Popeye fad is long gone and all that's left is a restaurant with the same name selling fast food and showing Popeye cartoons on a small television set. In case you have the impression that this fast food outlet is hidden in an obscure corner rotting away, let me assure you that it's not. Queues can grow to as long as 10+ people and waiting times can be about 20-25mins (largely in part due to the slow staff).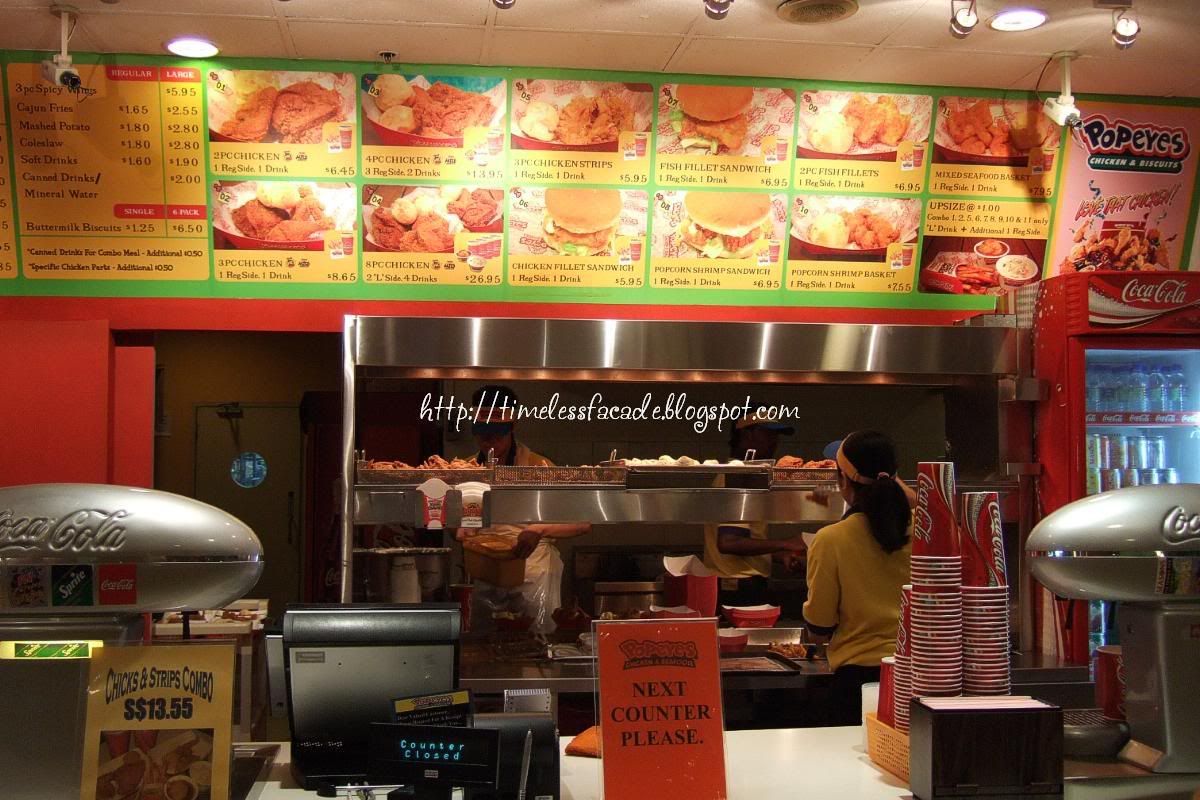 Shopfront
Located on the third level of Changi Airport Terminal 1, Popeyes looks every bit your typical fast food restaurant. Loud colours with pictures of food plastered on the billboards behind. Nothing too fanciful. The seating area is shared amongst the other F&B tenants in the same section.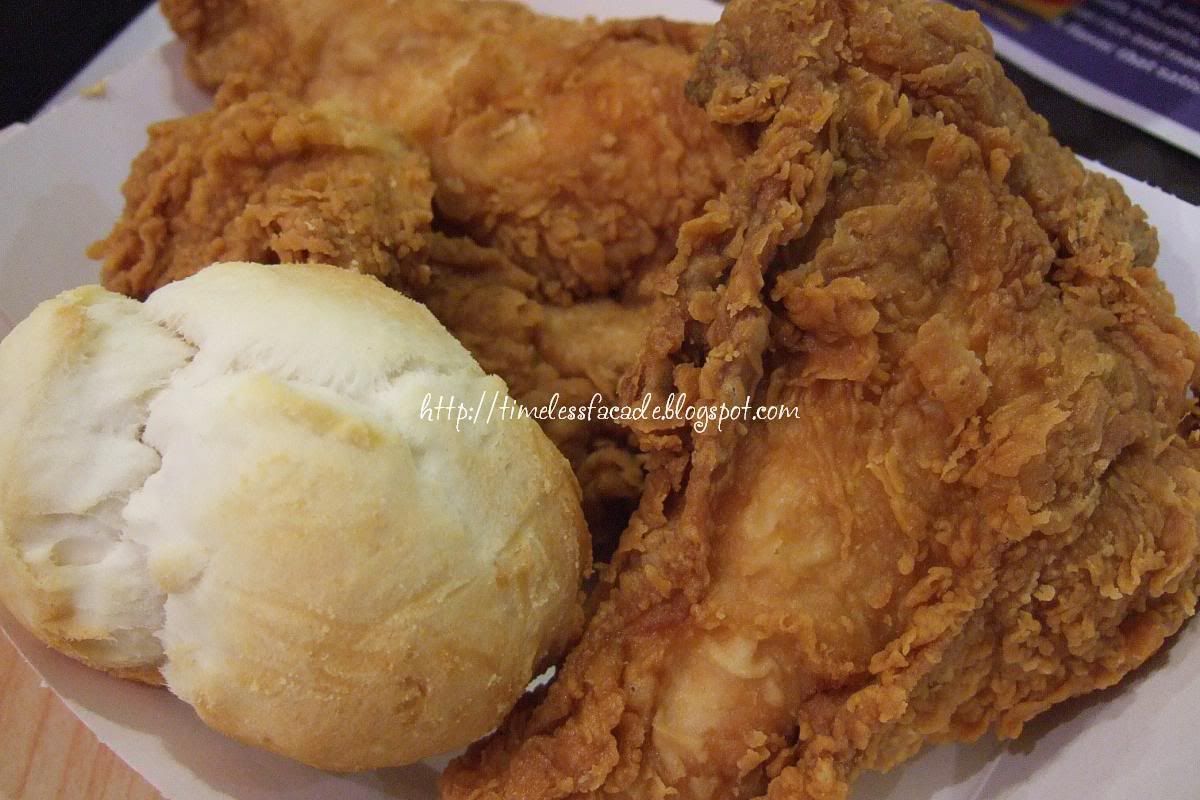 The chicken
I had the 2 piece chicken, which was really well done. The skin was dry, crispy and tasty on the outside while a little oily on the inside. The meat was tender but could have been slightly juicer though. This definitely beats KFC's offering hands down anytime. The accompanying biscuit was nicely done, fragrant and crumbly with a slight hint of oven baked goodness.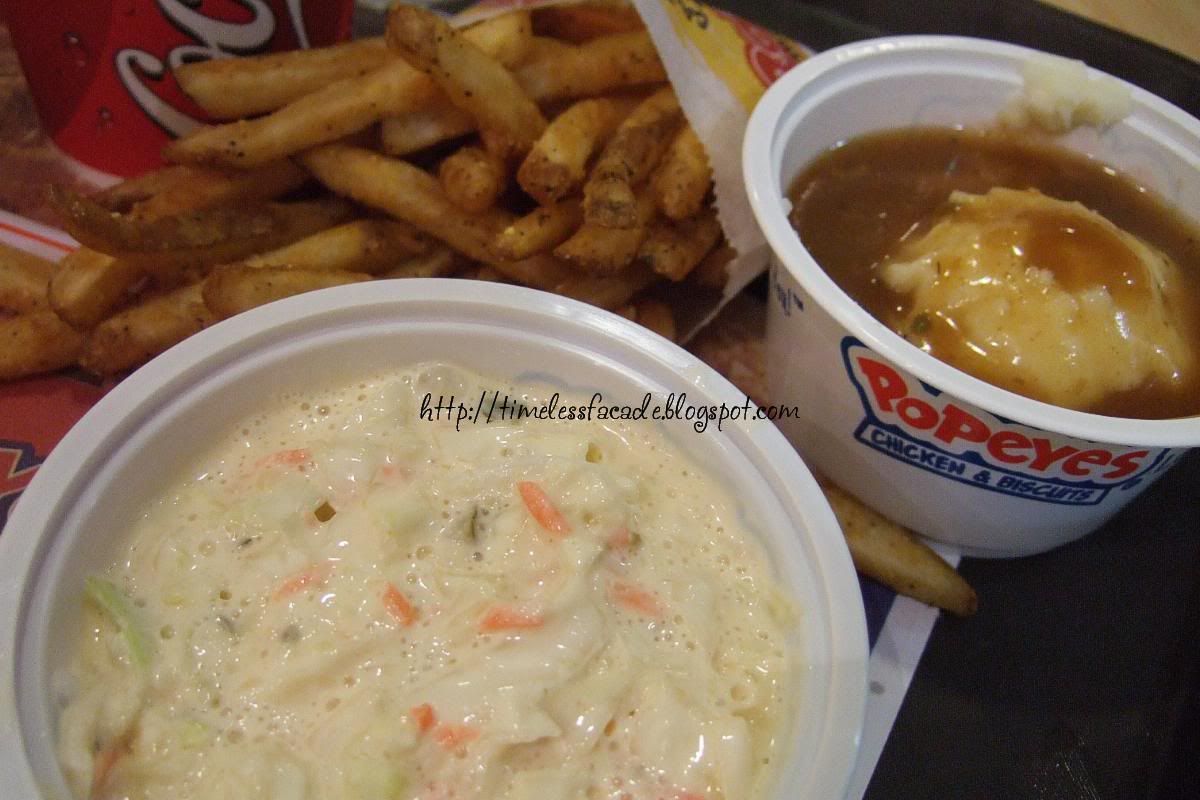 The sides
The sides of mashed potato, fries and coleslaw weren't fantastic. Pretty normal if you ask me, just that the fries came with skin, which is the way fries should be (think New York Fries).


The damage
Lets face it, 15 bucks is expensive for a 4 piece chicken set with 2 drinks and 3 sides. KFC would probably cost 12 bucks for the same set. Do note that Popeye charges you 50 cents for every 2 pieces of chicken parts that you specifically request for. So then is it worth it? In my opinion, definitely.
Rating
: 7.5/10
Address: Terminal 1, Viewing Mall Central, Level 3
Contact: 6546 4616
Opening Hours: 11 a.m. - 11 p.m.
I had an ice cream from Ikea Tampines after dinner. At $1, it was pretty alright as the ice cream was smooth (more like milk shake).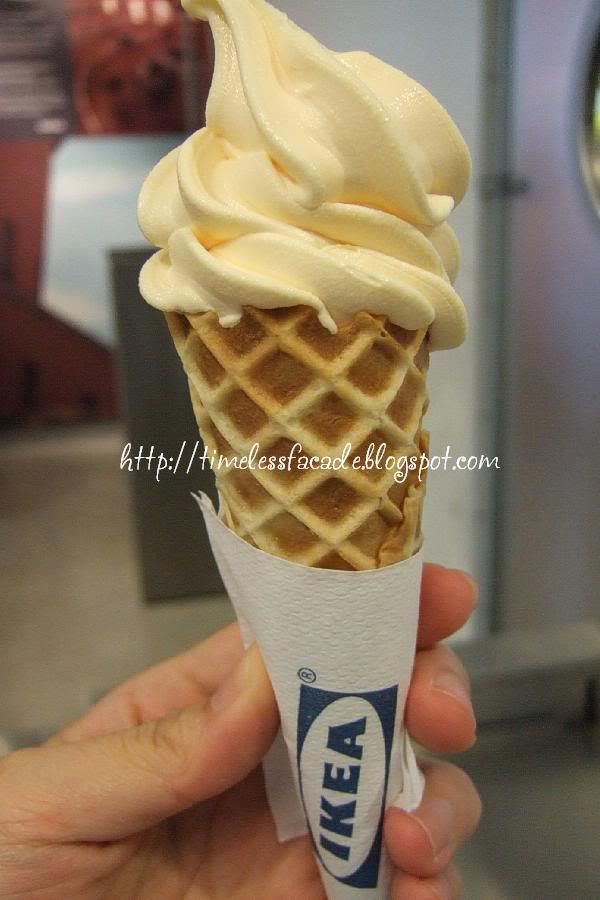 Ikea's $1 ice cream!