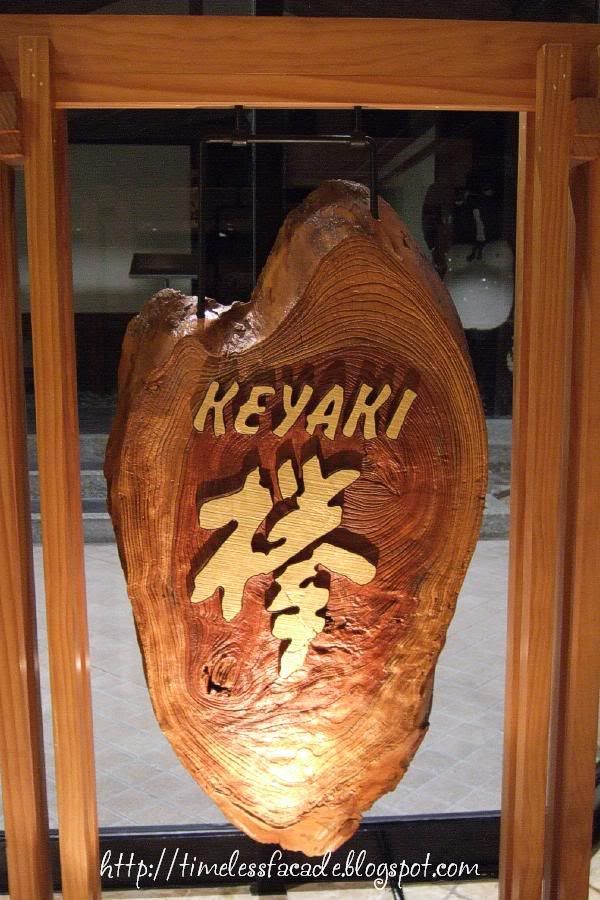 A reunion long awaited. Been pushing back a revisit to Keyaki because of time constraints and partly due to them being full on most weekends. The writeup on my first visit is
here
.

Exterior & Interior

The pictures say it all. Traditional Japanese interior and a garden with a koi pond, complemented by waitresses in kimonos. A walk into a different world altogether, one where you forget your wearies and take pleasure in the subtle intricacies of life.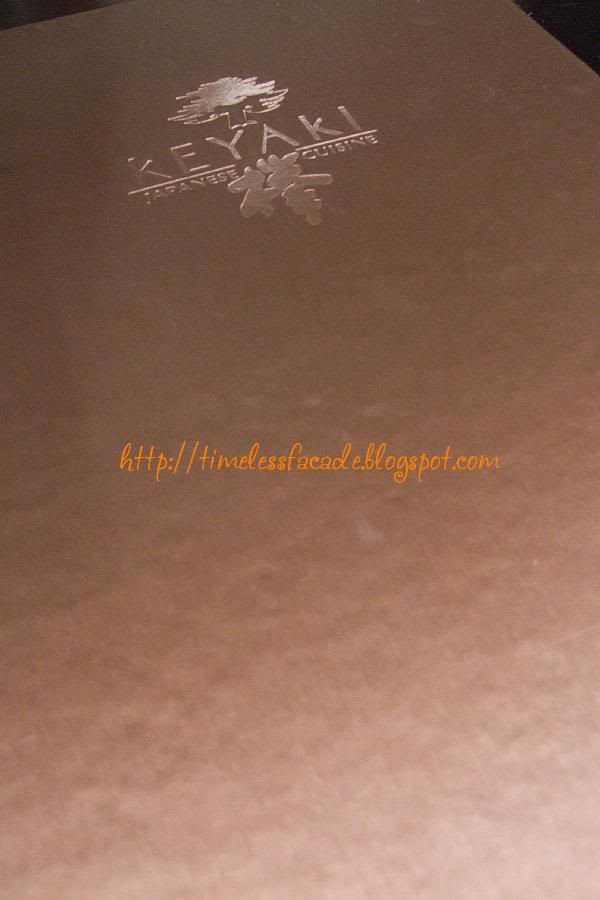 Menu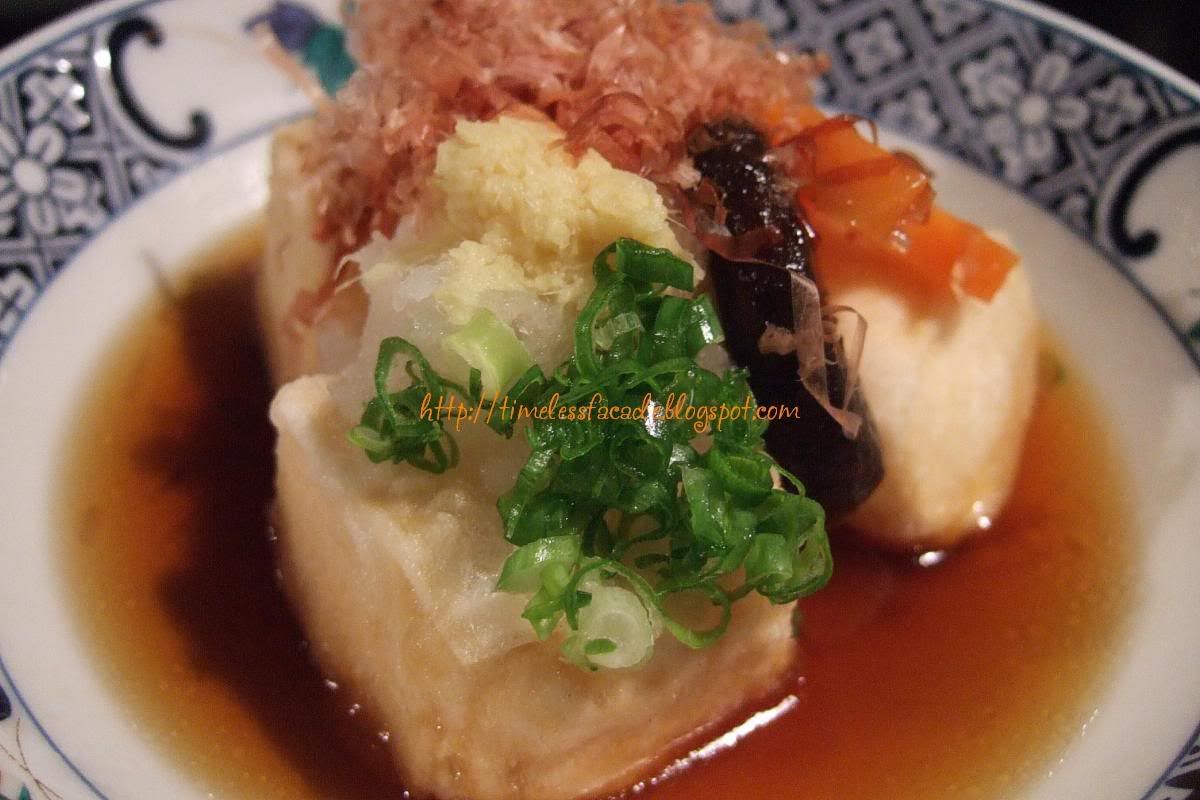 Age Dashi Tofu
Served steaming hot with a lid, the Age Dashi Tofu carried itself relatively well with its smooth textured interior yet not too thick and slightly crispy skin. The sauce was light on the palate but overall the dish, while good, failed to impress me. I've had better for sure.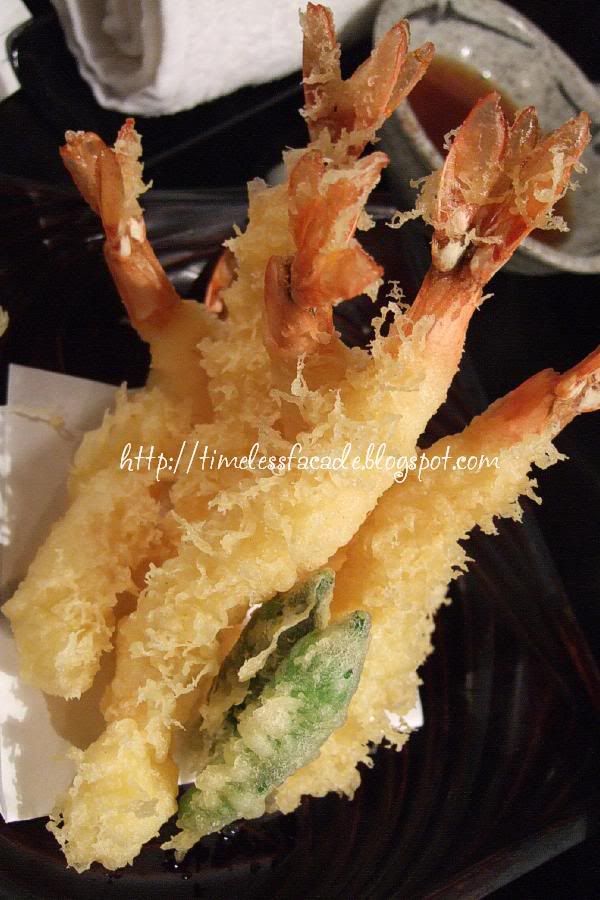 Ebi Tempura

Now this is where Keyaki shines, for this visit at least. The Ebi Tempura was definitely one of the best that I've tried so far. Gone are the memories of bland batter and tasteless dips from
Sun with Moon Japanese Dining
. Keyaki's batter was light and flavourful - not the MSG induced kind of flavouring though and good enough to eat on its own! The prawns were huge and fresh and I could taste the sweetness of the prawns, barely though. The accompanying sauce was robust and added a lingering salty dimension to the tempura.
Asparagus & Garlic Fried Rice
Teppanyaki is purportedly the forte of Keyaki and after
my last visit
there, I'm most inclined to agree. The garlic fried rice was fragrant and fluffy, with each individual grain of rice throughly fried. Coupled with lots of fried garlic pieces and egg, it made for an enjoyable side. The asparagus were a little too overcooked though.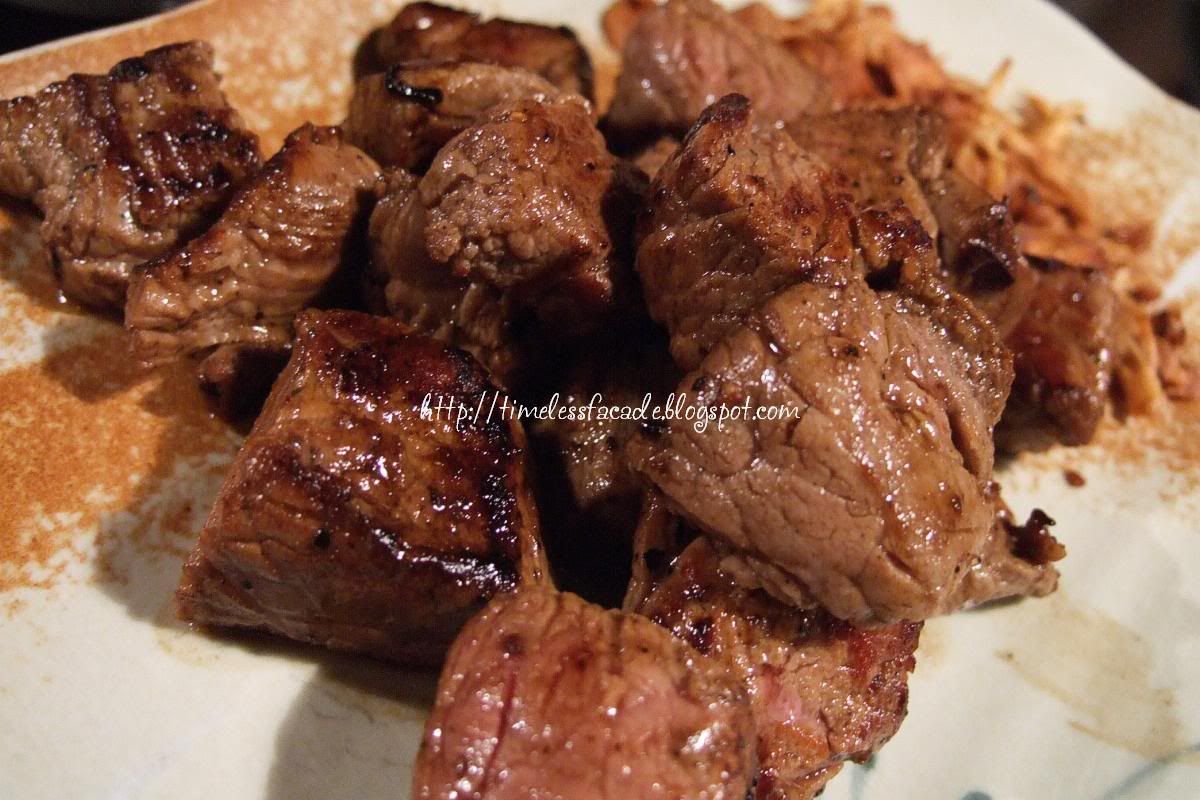 Prime Beef Tenderloin Steak
This dish is certainly drool worthy. Succulent, flavourful and fragrant. Only gripe I had was that it came medium well instead of medium rare which I had requested for. Nevertheless, very little quality was lost and the beef certainly made my day.


Ebi Bacon Maki & Tori Tsukune
The Ebi Bacon Maki was nice without being too overwhelming on the flavours. The bacon wasn't too salty (read:
Hua Ting
) nor was it overly fatty and the prawns were fresh, though not as succulent as I would have liked it to be. Overall a rather dry dish.
The Tori Tsukune or Grilled Minced Chicken Balls were a little too soft, lacking that quintessential firmness and bite that I usually associate with meat balls. Decent though.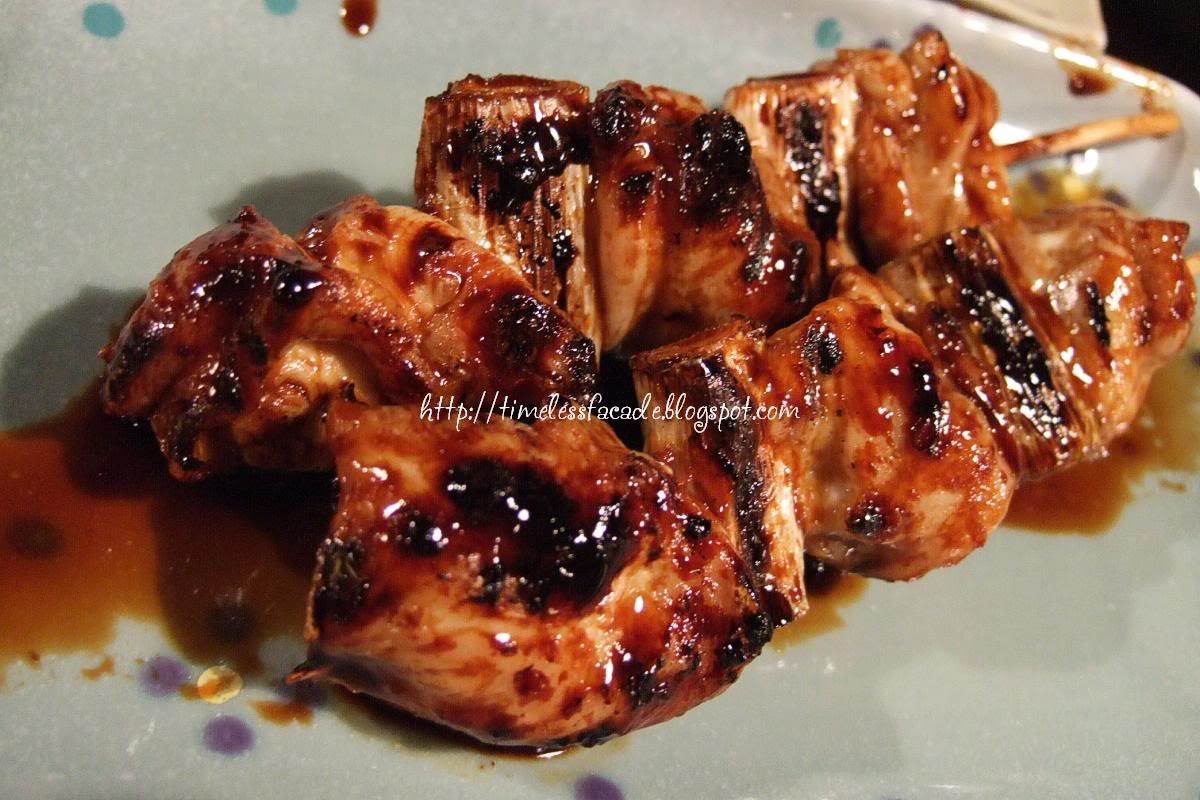 Yaki Tori
The Yaki Tori or Grilled Chicken Cubes on a skewer reminded me uncannily of kebab. Drizzled with loads of sweet teriyaki sauce, the chicken were well grilled but did come across as a wee bit too dry. The vegetables were a little too charred for my liking.


Ebi Tem Maki

Not much can be said about the Ebi Tem Maki as it wasn't remarkably good nor bad. The rice's composition was good and didn't come across as too sourish while the prawns were crispy.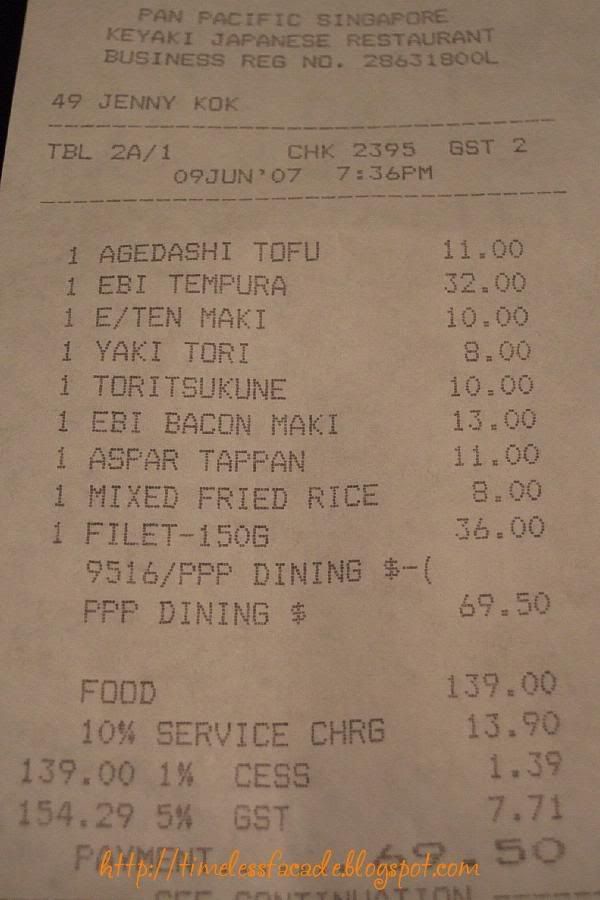 Bill

Dinner for 2 cost just slightly over $160, which threatened to run me dry. But then again, the food quality is evident, with the exception of the Robatayaki. Service is impeccable and reservations are highly recommend if you are going during the weekends.
Likes: Quality of food, laid back ambience, great service
Dislikes: Pricey, Not too impressive Robatayaki
Final Verdict:
Ambience:9/10
Service:8.5/10
Food:8.5/10 (lower for the Robatayaki. Probably about 7/10)
Value for money:6/10

Overall:8/10

Address: Pan Pacific Hotel 4th floor
Contact: 63368111