Dinner once again at Seah Street Deli, my choice of a hearty western meal in a laid back and noisy environment, when I have the money of course. This will be a short writeup because I've done a review before, albeit a rather short one as well. See
here
.

Interior & Condiments

Menu


Nice American diner style place to eat in, complete with a full size jukebox that belts out perennial favourites. Reminded me of the small diners I used to frequent in North American when I was still a student. Only difference is that this one didn't come with booth seats.
Cheese Fries
Well, as the name suggests, this dish was essentially cheese with fries, except that the cheese wasn't drizzled onto the fries. It came in a small saucer for you to dip your fries in. The fries were not too badly done, crispy and fresh. The cheese was thick and gooey, just that the portion was quite miserable considering the amount of fries we had.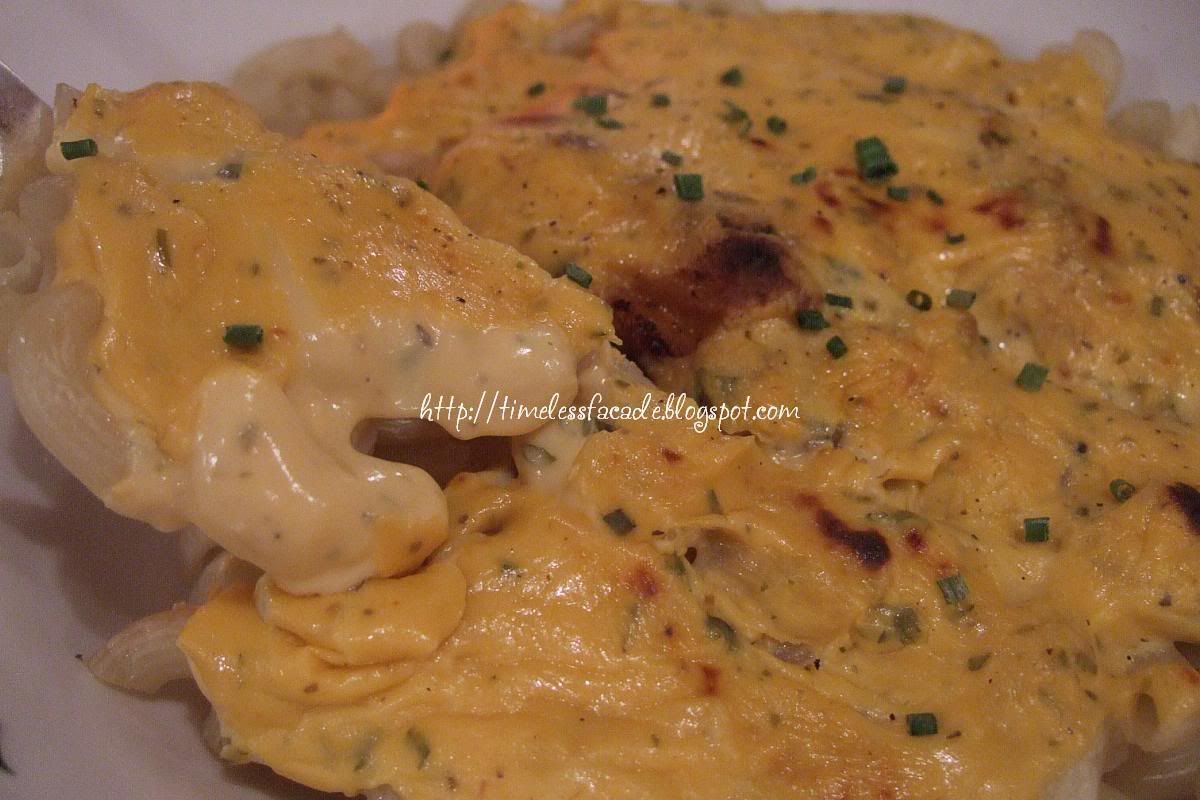 Cheese Macaroni Chicken

Cheese atop macaroni with slices of grilled chicken is a rather simple dish to make but sadly not many places in Singapore sell it. Seah Street Deli's rendition is probably one of the better ones. However on this occasion, the macaroni was a little dry and burnt. The cheese was nice and thick but could do with a more generous serving. No complains about the chickens though, which were grilled with a slightly smoky taste.
Beef Pot Roast
My must order dish whenever I drop by. The pot roast consists of thinly sliced chewy pieces of beef which are a little charred along the edges , giving it that nice burnt taste and mashed potatoes with a buttery texture and taste. Very good!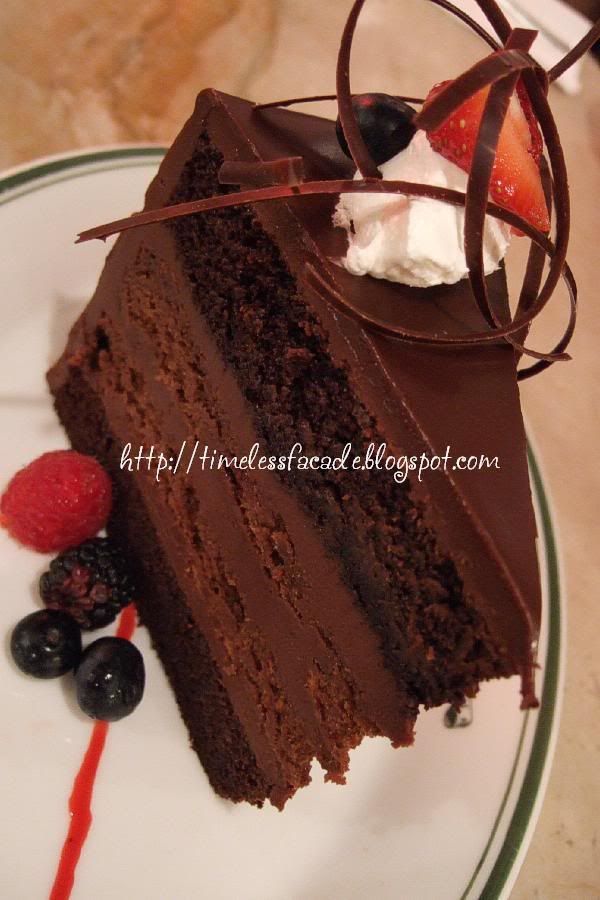 Chocolate Decadence
The chocolate decadence was still as big as I remembered it to be. Only difference is the price, which has shot up from $7.95 a few months back to its present $11.95, a 50% increase over its old price! I would have been cool about it if the quality had been maintained, but no, the eatery decided to cut down on the ingredients as well. The all important layer of black forest between the layers of chocolate and cake was now gone. It breathed life into what was originally a mundane chocolate cake and made it great. Don't get me wrong though, the chocolate cake was still quite good, with the chocolate concentrated and not too sweet. But it can be really overwhelming if you decide to finish it all alone.

Bill
The prices have certainly increased since my last visit here in August last year. Food quality has dipped a wee bit, but its still pretty decent for the pricing. I should still be patronising.
Likes: Hearty fare, very American diner style ambience, friendly staff
Dislikes: Not cheap, can be noisy if the place is packed
Final Verdict:
Ambience:6.5/10
Service:7/10
Food:7/10
Value for money:6.5/10

Overall:6.75/10

Address: #01-22 Raffles Hotel
Contact: 63371886