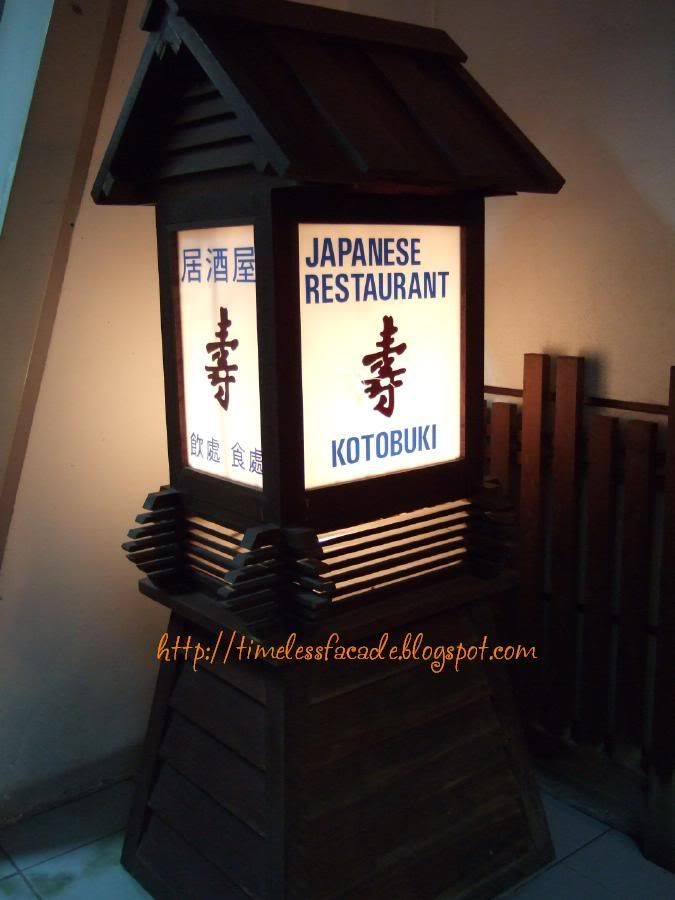 Had a craving for Japanese food but didn't feel like Teppanyaki at
Jurong Hill Top Restaurant
so made my way down to Kotobuki with my gf.
Exterior & Interior
Located in a bustling small town centre deep within Taman Jurong, Kotobuki's unassuming presence is marked by 3 overhanging paper lanterns near the doorway and a quaint Japanese stand lamp with its name. Thats not to say its shabby or anything. Walk in and be comforted by the snug homely feeling complete with wooden tables, chairs and of course a small comics corner. The place can probably seat about 30 odd people with its 8 or so tables.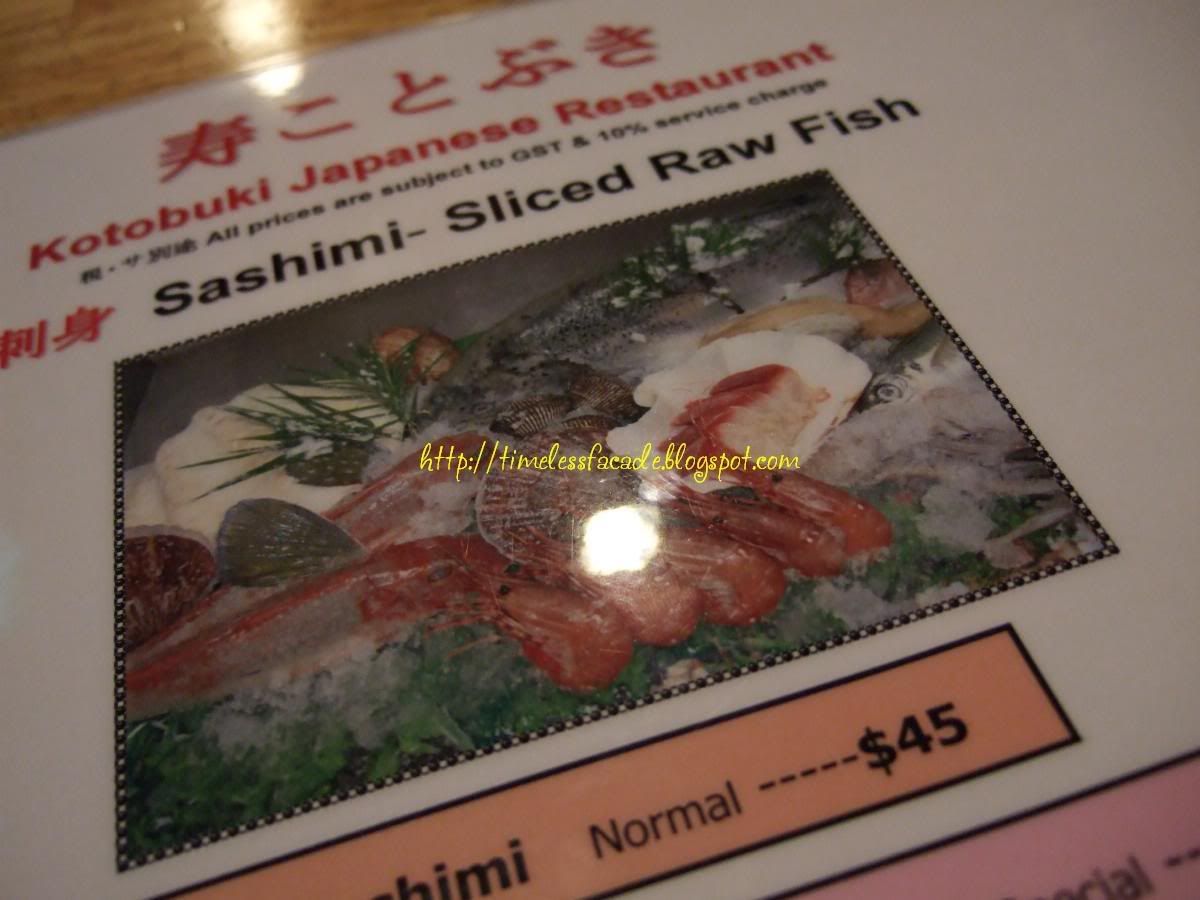 Menu


Tonkotsu Ramen + additional Char Siew
I was wondering if Kotobuki's ramen would be as "sweet" as
Marutama's
initially but my fears were laid to rest when I took a sip of the soup. It wasn't artificially enhanced one bit. In fact, it was so bland that I couldn't really make out anything much. Ironically it looked the part. The noodles were of the egg variety and were definitely not hand made as they weren't springy and came clumped together. Did I mention that the soup was a little too oily too?
The additional pieces of char siew weren't fantastic either. They weren't melt in your melt for sure but at least there were minimal fats and taste wise was still acceptable.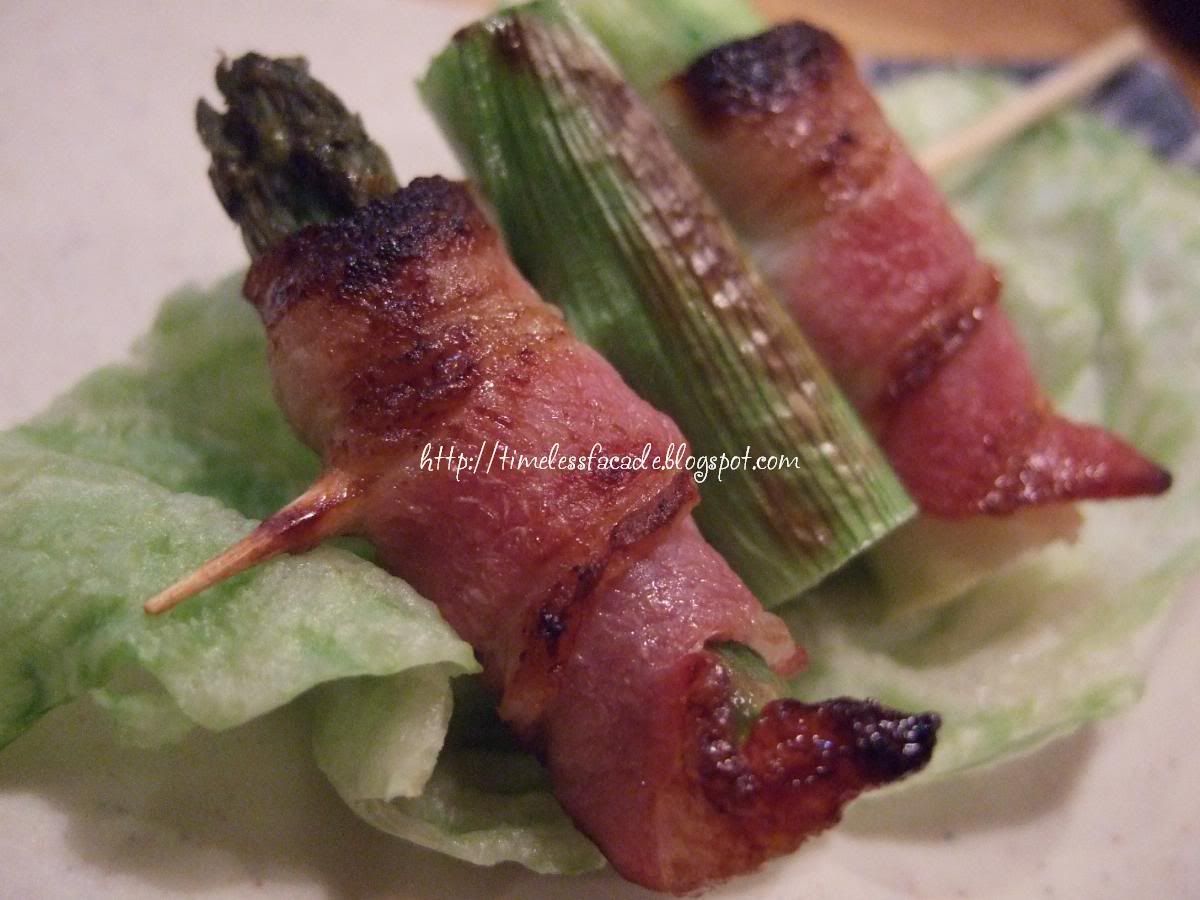 Asparagus Bacon
For $3.50 a stick, I didn't expect much from the Asparagus Bacon. But I certainly didn't expect the puny portions. I could stuff 5 such rolls down my mouth at any one time, no problems! Taste wise was rather lacklustre as well. The bacon was a tad too dry and so was the asparagus.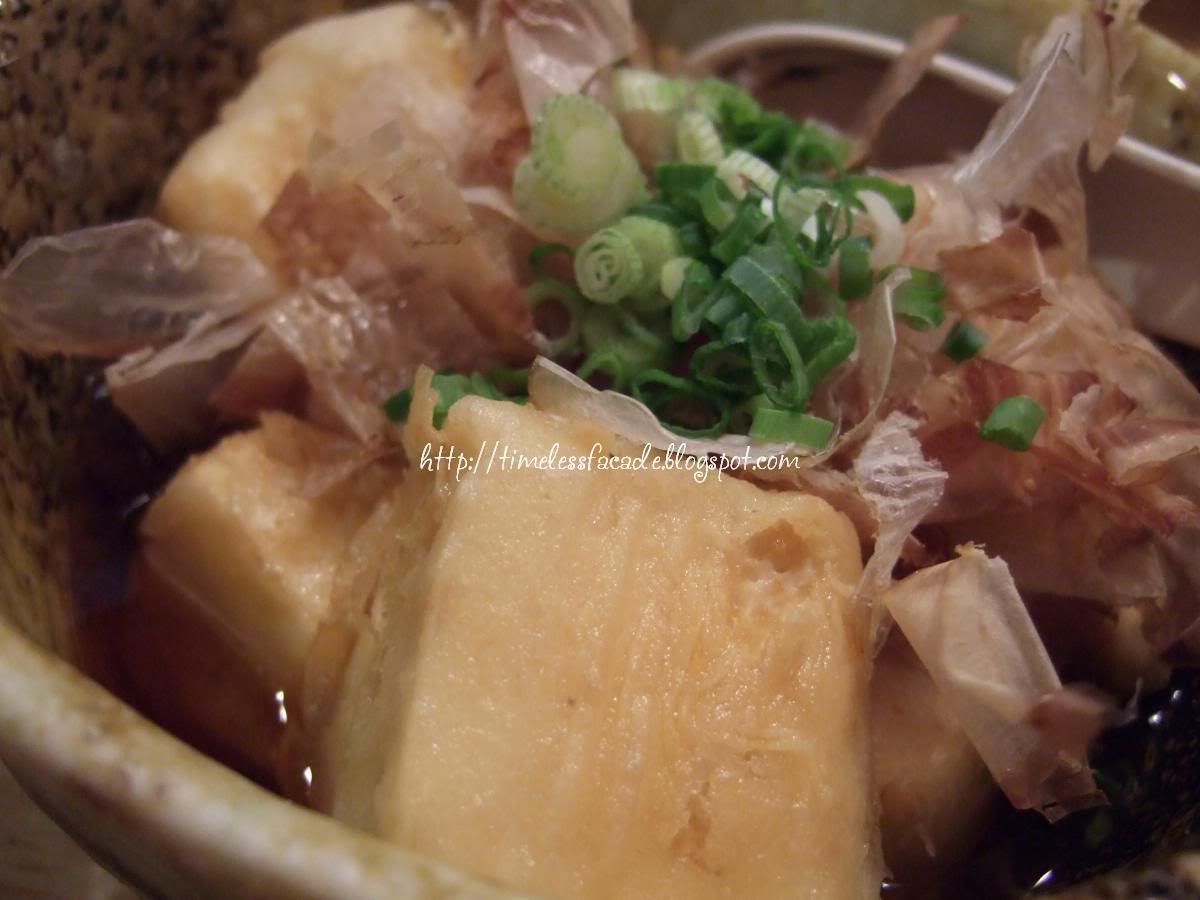 Agedashi Tofu
A rather normal rendition of the staple Agedashi Tofu. Bang for the buck though, as $6 netts you quite a few pieces of soft silky tofu with rather elastic skin. A pity we left our tofu to soak in the sauce for too long, rendering the skin soft and mushy by the time we took to eating it.

California Maki Roll
First looks, the California Maki looked every bit impressive with its aesthetic arrangement and mounds of fish roe atop glimmering in the light. However, thats where the positive comments end. The roe was mind blowingly salty and lacked the burst in your mouth feeling when I bit into one. Actually the rice itself was salty as well, which made the whole dish too salty for words.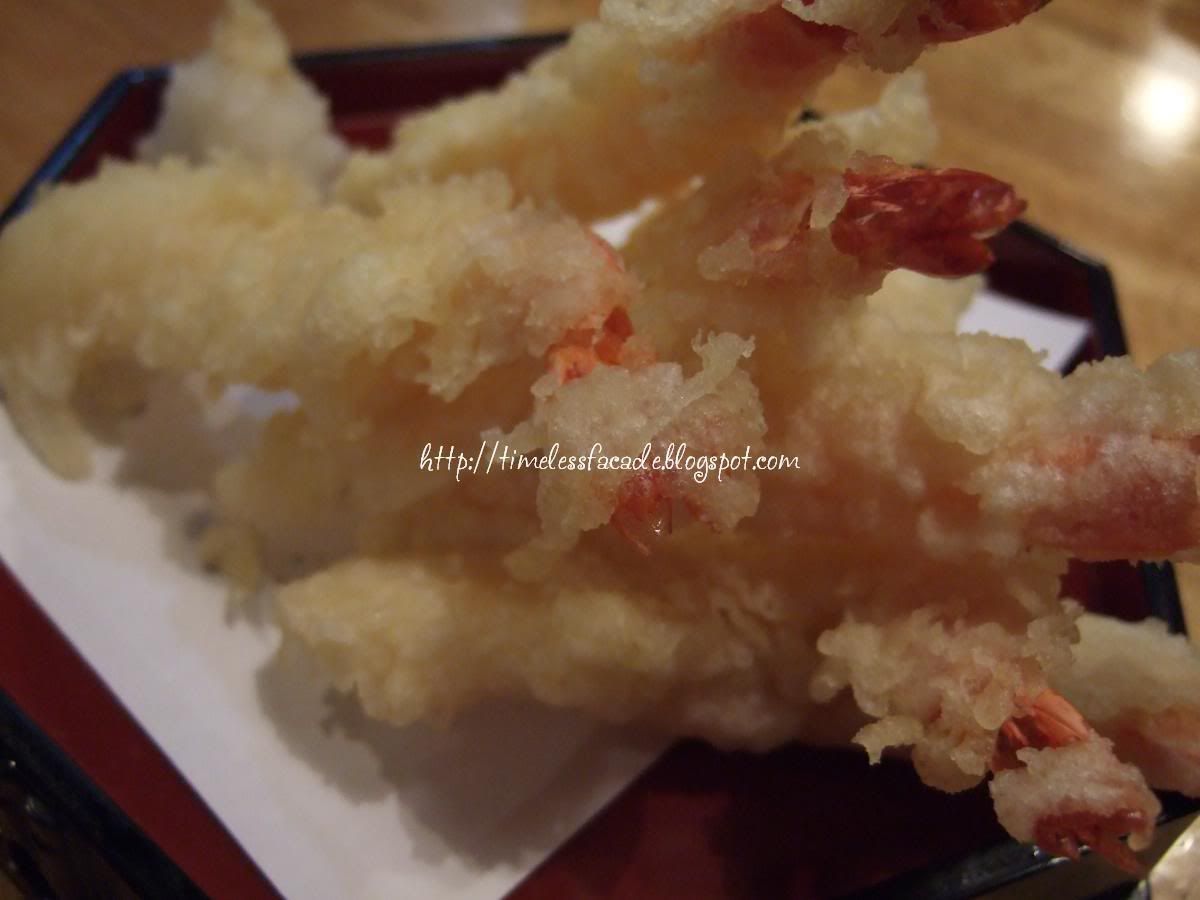 Ebi Tempura
A must order dish everytime I step into a Japanese restaurant, the Ebi Tempura's batter was a little too thick but I derived consolation from the fact that at least it had a wee bit of taste, unlike the one I had at
Sun with Moon
. The prawns were reasonably sweet but the batter could use a little sprucing up on colour though as it did come across as a little pale.
Chicken Teriyaki
Finally an all meat dish. The Chicken Teriyaki was decent enough with the chicken being well grilled and the Teriyaki sauce not too sweet. Taste wise, it did falter a little though, coming across as less robust than what I would have liked.


Bill
Average food, higher than average prices. Doesn't take a rocket scientist to figure out whether its worth it. Only plus point is the decent service and cosy environment. There's another outlet at Liang Court, but I've never tried it so I shall not comment.
Likes: Cosy environment, decent service
Dislikes: A little pricey, food quality is merely average
Final Verdict:
Ambience:7/10
Service:7/10
Food:6/10
Value for money:6/10

Overall:6.5/10

Address: #01-02A, 3 Yuan Ching Road, #04-02 Liang Court Shopping Centre

Contact: 62612272, 68830053