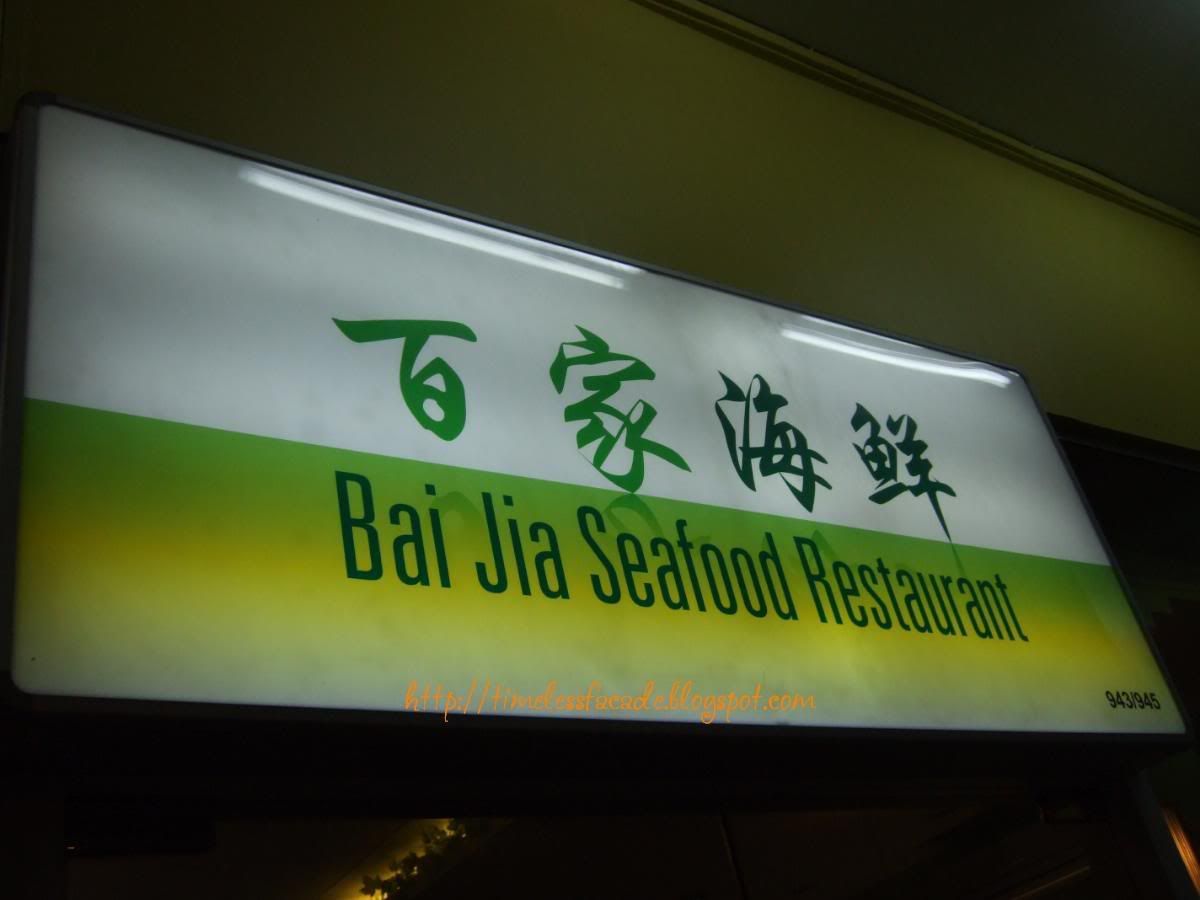 Seems like more and more $4.80/dish air conditioned Cze Char places are popping up all over Singapore to take advantage of people's penchant for bargains. Bai Jia Seafood Restaurant at Kovan is one such new entrant, following in the footsteps of
Ding Xian Lou
.
Exterior & Interior


Menu
Located along the row of shophouses just next to Kovan MRT, Bai Jia is rather popular with the residents of the area, as evident by the long queues almost every evening. The interior is surprisingly modern for such an eatery but rather small, which probably explains the long queues outside.


Black Pepper Beef
The beef portion was small and it was a little too sweet for my liking. The black pepper taste was also overwhelming I couldn't really make out any beef taste. I would have believed it if they had labelled this dish as pork instead! Such was the texture and taste.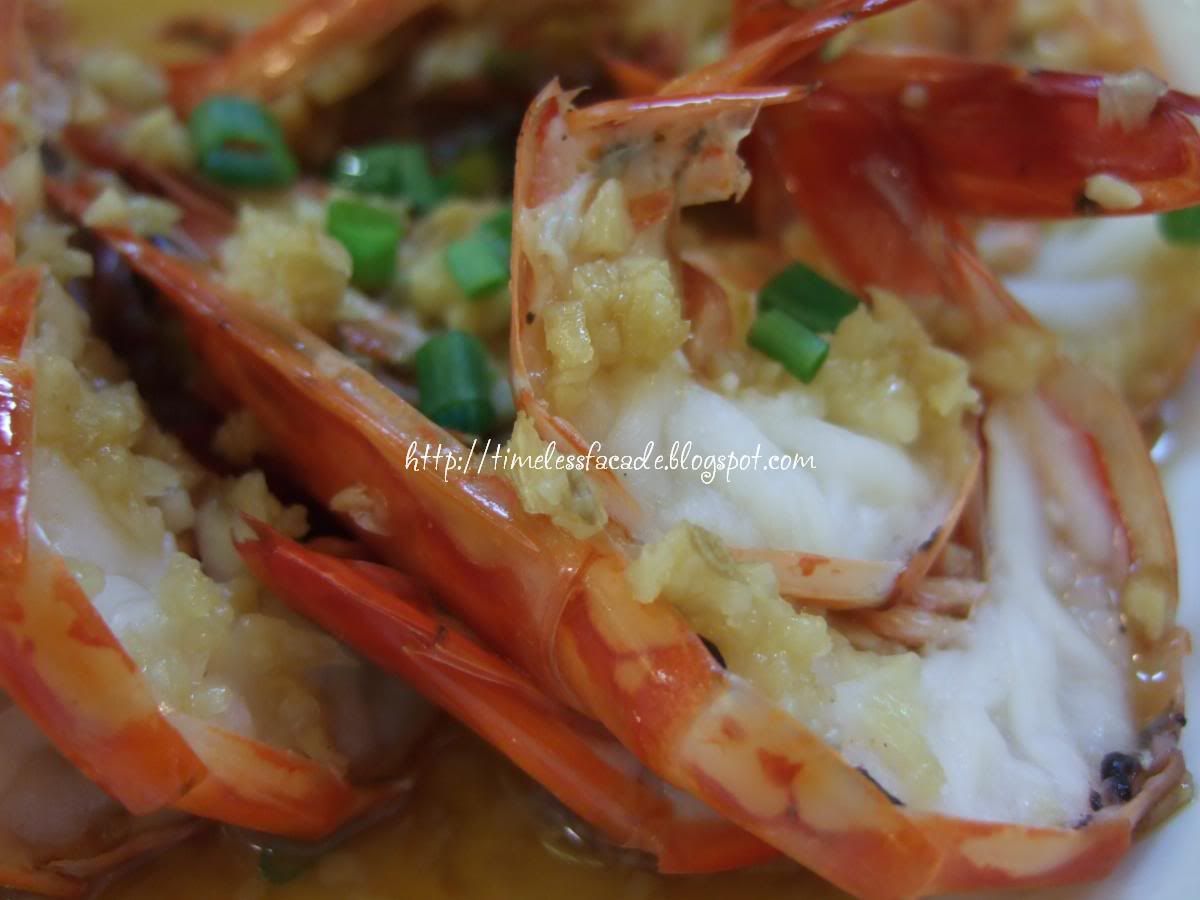 Prawn with Minced Garlic
I counted 5 prawns sliced into half to make 10 portions. Gimmicky I should so. The prawns were your average sized prawns and didn't taste sweet at all. The only good thing about this dish was the gravy, which was lightly sweet and garlicky. Oh and they didn't bother to remove the intestines (the black thing on the spine of the prawn), which made it rather gross.

Crispy Chicken with Orange Sauce
This dish seemed to rather interesting as I've never tried chicken with orange sauce before. Alas, it was a let down from the minute I set my eyes on it. For one, portions were tiny, as expected. The orange sauce was a little sticky and had a faint orange taste to it, very much like the sauce that comes in lemon chicken dishes, except that this was a lot weaker. The fried chicken was a little too overcooked, rendering it hard and a little too chewy for my liking.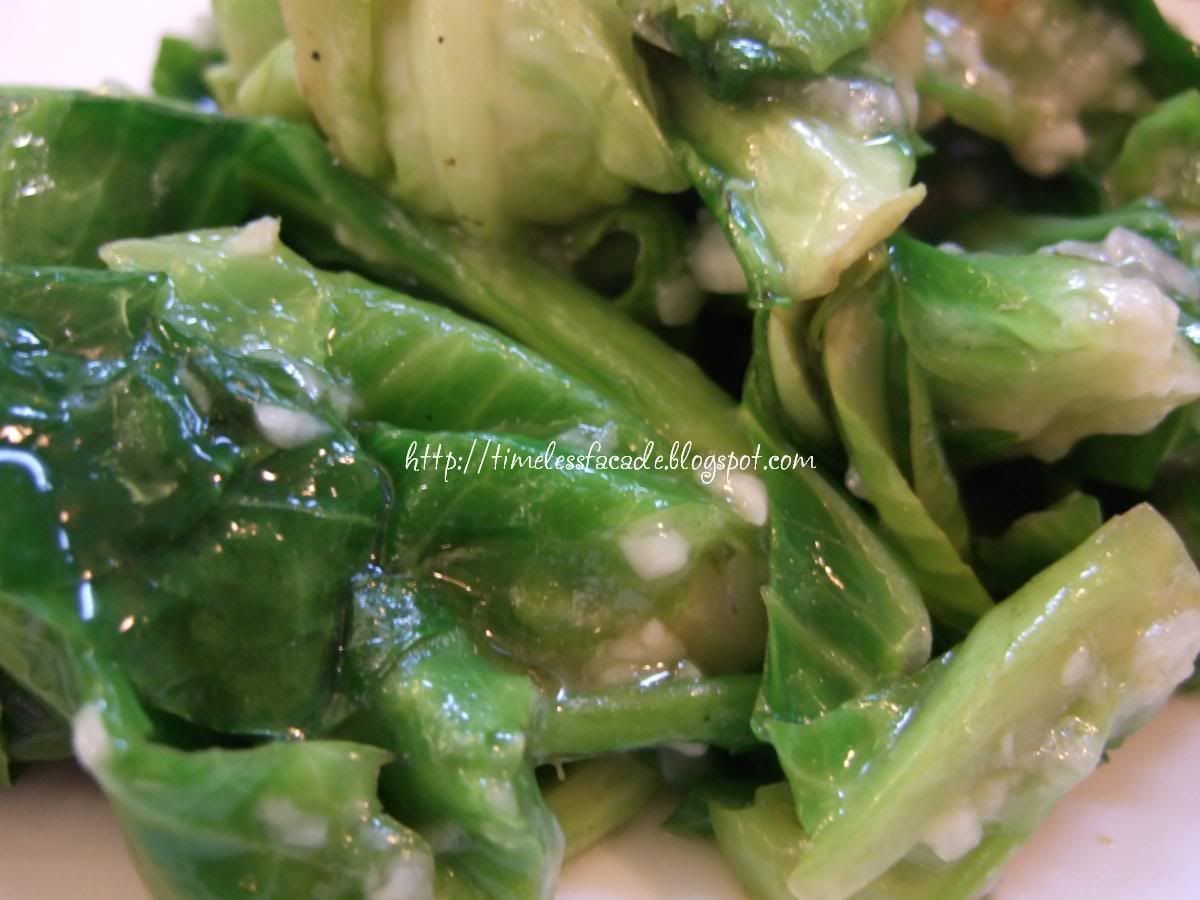 Kailan with Garlic
A very run off the mill rendition of this dish. You can't really go wrong with something as simple as frying a vegetable with garlic. Its edible but certainly not fantastic. The kailan looked a little weary as well, an indication of not being too fresh.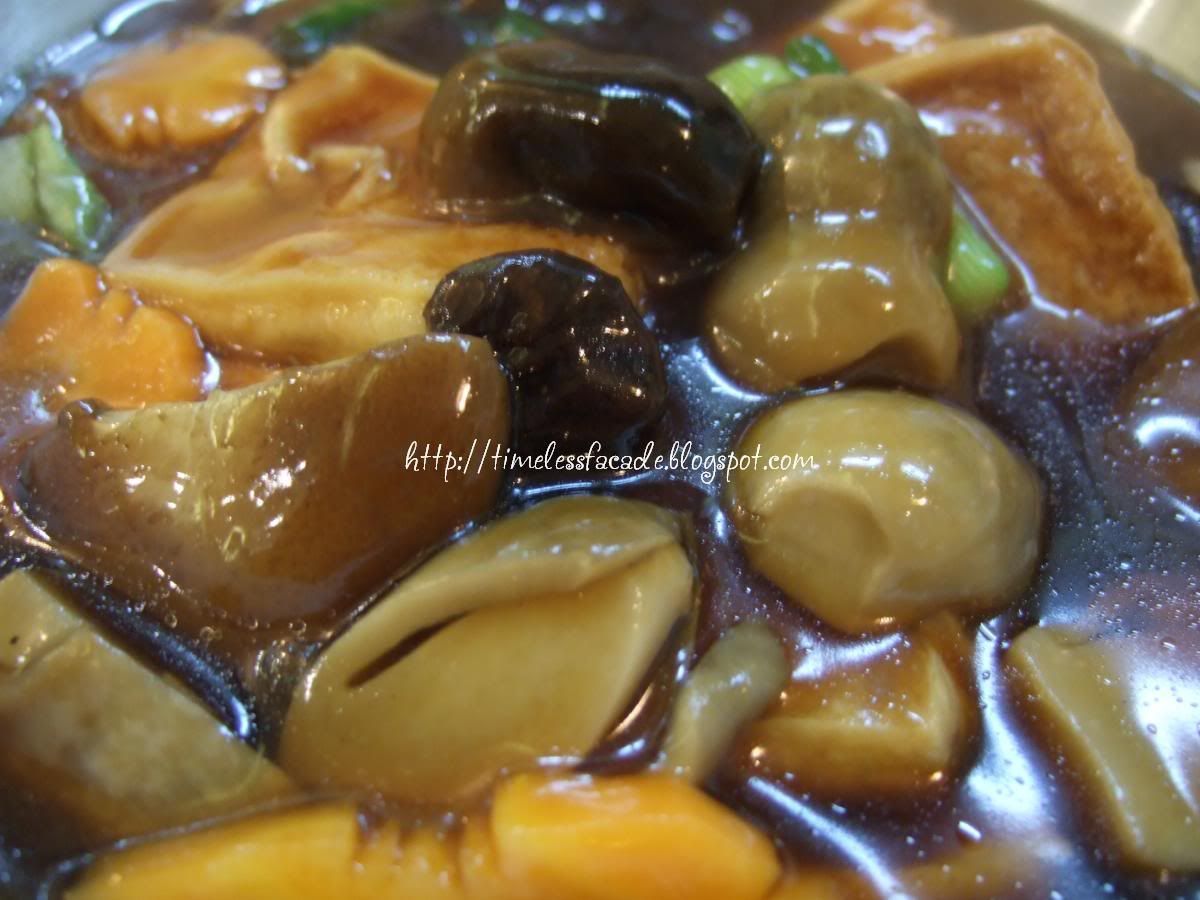 Braised Beancurd
What can I say? Another disappointing dish. The tofu was waterlogged with the gravy, which was fine, but the gravy itself was rather bland and watery. Palatable, but barely.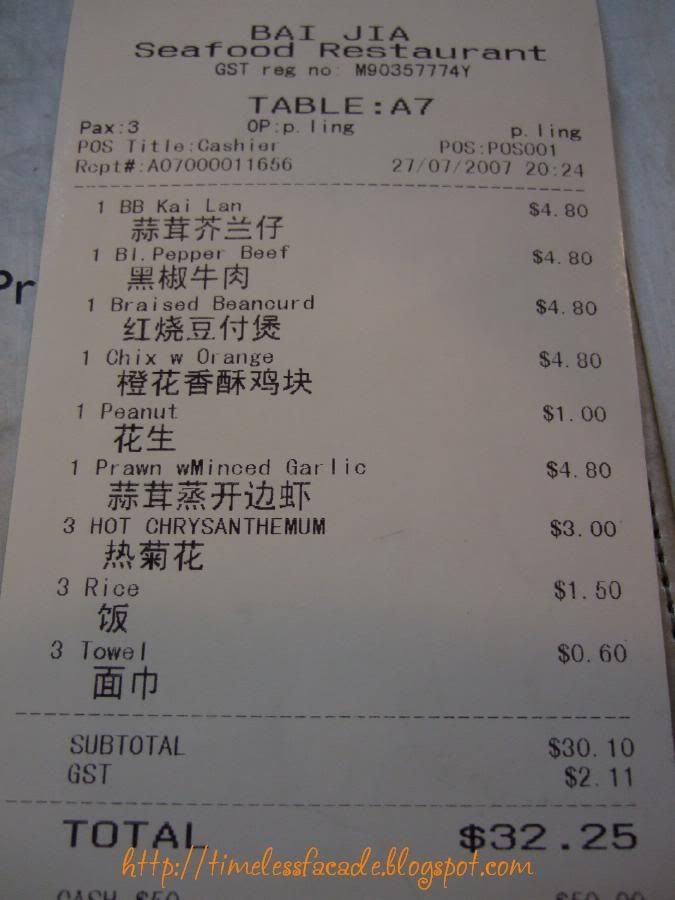 Bill
The 3 of us spent about $32 for an unsatisfying dinner (we had to adjourn to MacDonalds for more food). My take on this? I can get better food in a non air conditioned environment (aka coffeeshops/hawker centres) anyday, so I definitely won't be back.
Likes: Its air conditioned!
Dislikes: Average food, small portions
Final Verdict:
Ambience:6.5/10
Service:6.5/10
Food:6/10
Value for money:6/10
Overall:6.25/10
Address:
943/945 Upper Serangoon Road
Contact:6281 2950