I hate buffets. I really do. I hate the uncontrollable urge to stuff myself silly just to make my money's worth as well as the mockery I make of myself in trying to juggle my food laden plates while standing in queue to get more servings of the same food. On the same note, I headed down to Bar & Billiard Room for a buffet dinner with my gf on a Saturday evening. Ironical isn't it?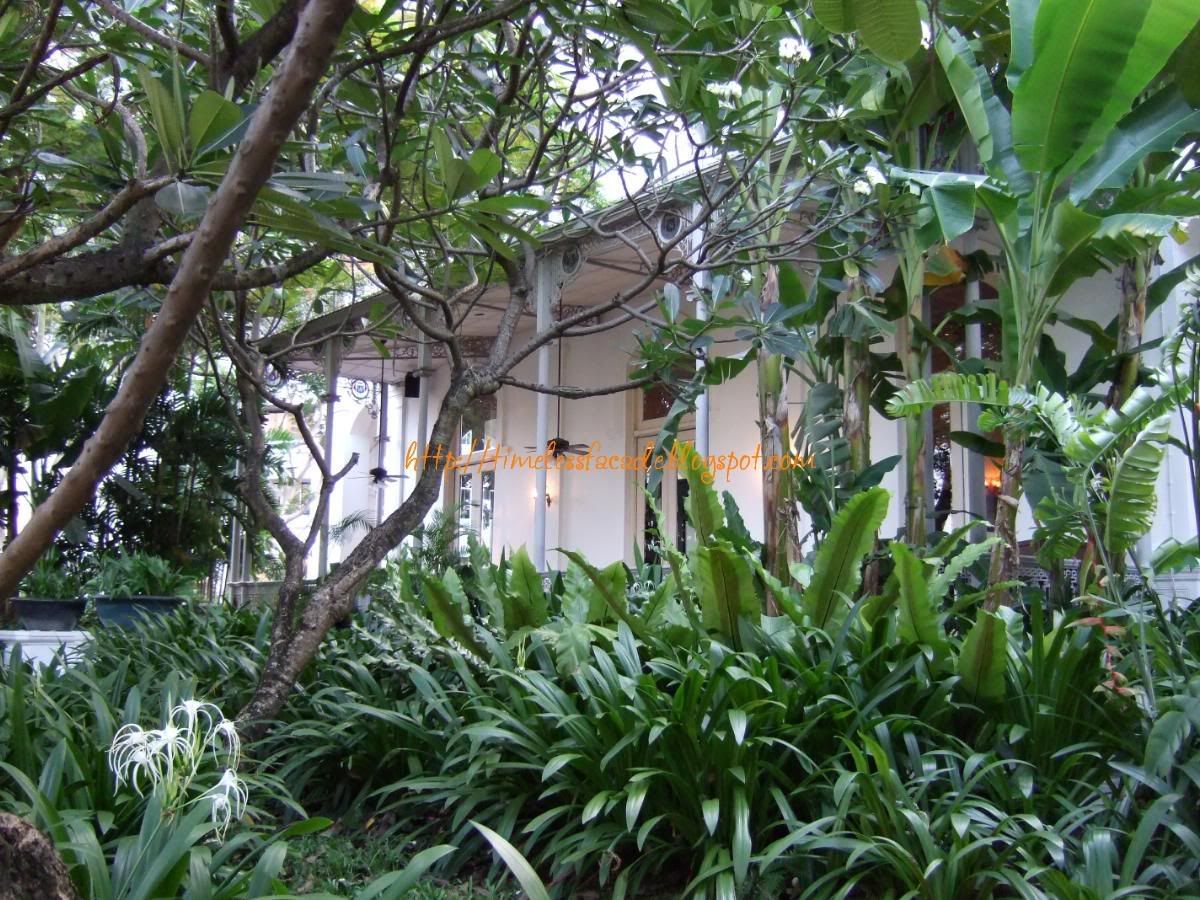 Exterior

Interior
Located in a seperate building by itself within the Raffles compound, Bar & Billiard Room opened in the mid 1890s to much success. However in 1917, in response to changing lifestyles, it closed down to make way for more guest rooms. With the restoration of Raffles Hotel in the late 1980s and early 90s, Bar & Billiard Room was restored to its original appearance, circa 1910 cast iron porches and all.
Stepping into Bar & Billiard Room is akin to stepping right into a bar of the old colonial period - a scene only witnessed on television. Classic Victorian architecture coupled with magnificent window arches, high ceilings and elaborate hanging lamps make for an interesting history trip. Sublime old world charm at its finesse!


Some random shots of the buffet spread and the food
Honestly I don't know how I should go about doing a writeup on a buffet because there are just too many things to talk about. Variety wise, Bar & Billiard Room doesn't exactly stand out due to its rather limited offerings. I'm talking about probably 30 different food items, 10 odd dessert items, a few types of cheese and bread. Quality wise, the food is quite acceptable, with more emphasis on finesse rather than taste. I did like the pasta and the lobsters though! The only thing that differentiates this place from other buffet places(the ones that I've been to) is the outdoor BBQ section which grills up lamb, beef, pork, fish and sausages for you, some a tad too burnt though.


Bill
Overall Bar & Billiard Room is a very nice chill back place to have dinner and catch up amidst the twinkling chandeliers and colonial backdrop. But at $150 for 2 pax, you better think real hard.



Likes: Good service, refined food
Dislikes: Limited variety, expensive, food not outstanding

Final Verdict:
Ambience:8.5/10
Service:8/10
Food:6.5/10
Value for money:6/10

Overall:7.25/10

Address: Raffles Hotel

Contact:64121194

Opening Hours:

Cocktails
Daily - 11:30 am to 12:30 am
Lunch
Monday to Saturday - 11:30 am to 2:00 pm
Brunch
Sunday - 11:30 am to 2:30 pm
Afternoon Tea
Monday to Saturday - 3:30 pm to 5:00 pm
Sunday - 4:00 pm to 5:30 pm
Dinner
Monday to Saturday - 7:00 pm to 10:00 pm