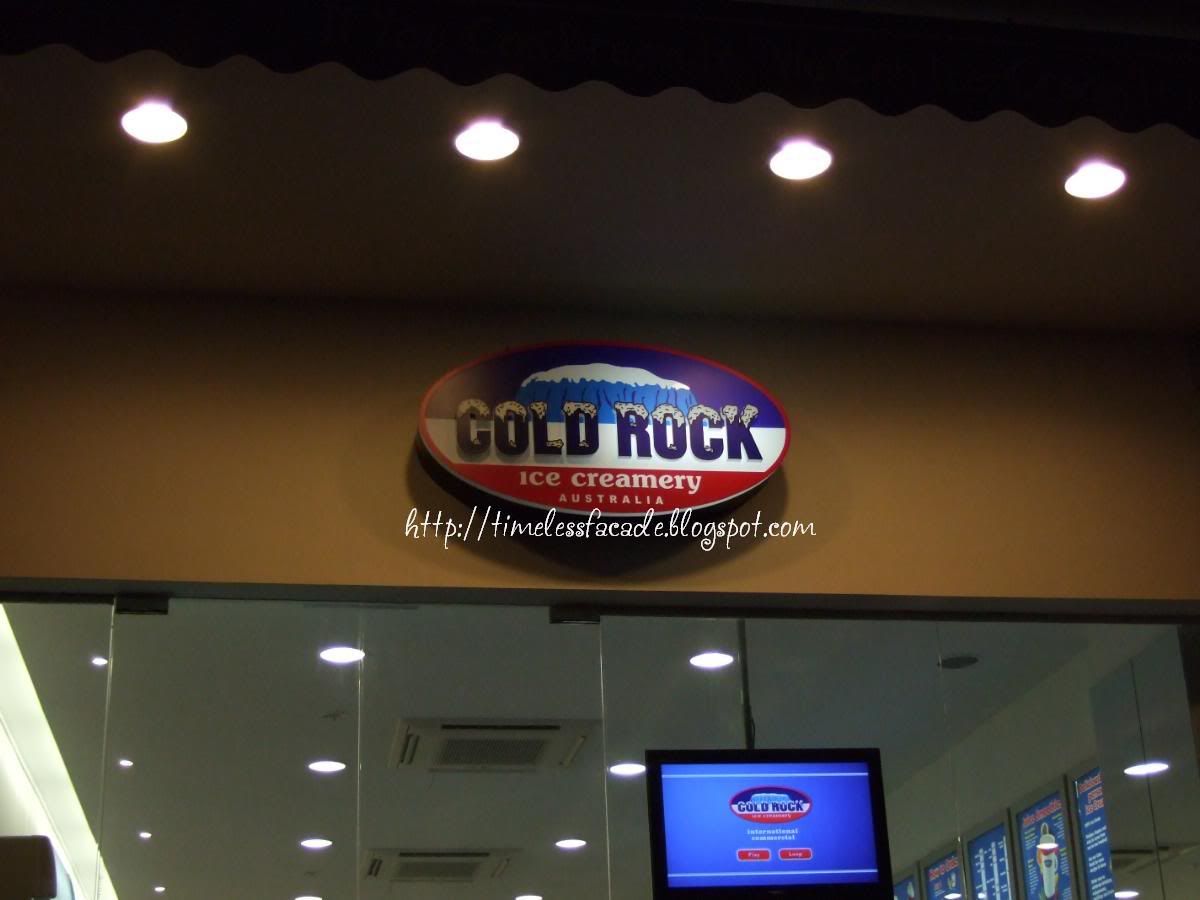 Cold Rock Ice Creamery - Another ice cream stall to hop onto the mix and match your own ice cream bandwagon, which brings the grand total of such stalls to 2 at last count (the other being
Ice Cream Chefs
).
Pricing of the ice cream

Ice Cream Flavours & Variety of Mix Ins available

Opened recently in June this year at Holland Village , Cold Rock Singapore is actually a franchise of the wildly popular Cold Rock in Australia, which was set up back in 1996 and has 60 stores across Australia as of May 07. The process and concept of making your dream ice cream is similar to that of
Ice Cream Chefs
( the process has already been detailed in the entry on
Ice Cream Chefs
so I shall not elaborate further). Cold Rock however, definitely has more ice cream flavours and mix ins available, but at a slight premium of course. If I remember correctly,
Ice Cream Chefs
charges 60 cents per topping whereas it goes for $1 at Cold Rock. The prices for a basic ice cream is also more expensive.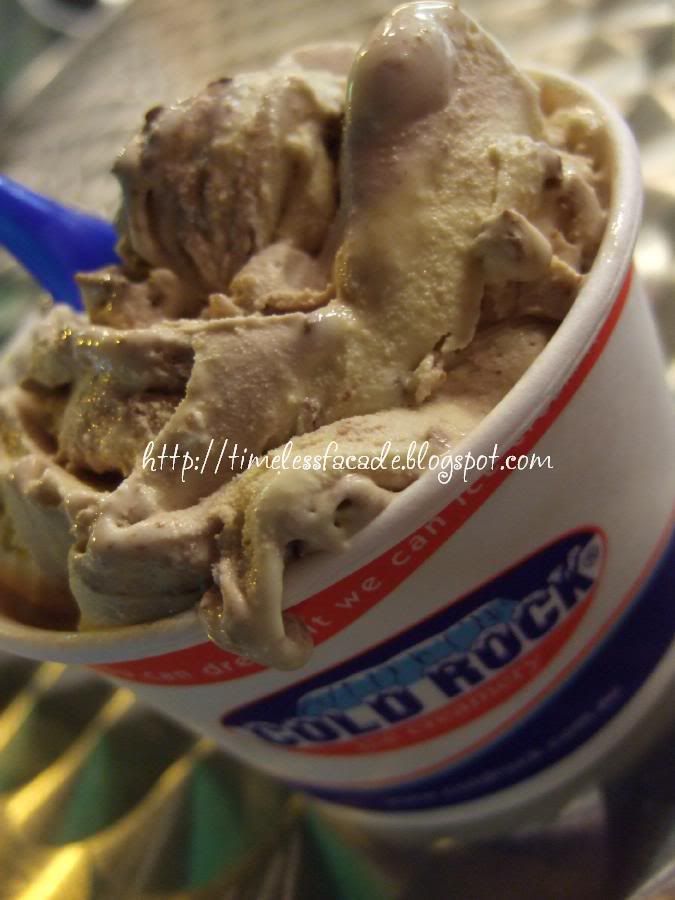 My combination of Butterscotch ice cream + Ferrero ice cream + Milo nuggets + Tim Tam + Marshmallows

Taste wise, I did find the ice cream served up by Ice Cream Chefs marginally better because it was lighter on the tastebuds and not too sweet (I had a mild sugar high from eating Cold Rock's ice cream).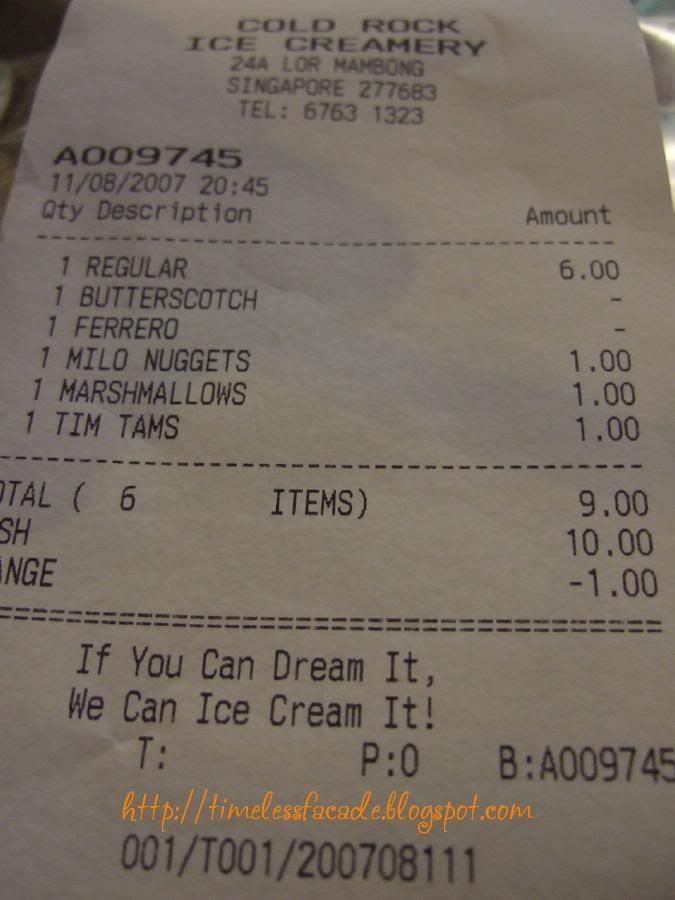 Bill
My concoction set me back by $9, which is terribly expensive for an ice cream, regardless of the novelty factor. I mean, even Ben & Jerry's doesn't charge that much for a 3 scoop sundae! However, if you live in the west and crave for such novelties, then Cold Rock would be your best bet.
ps: Do avoid the marshmallows though. I had a hard time chowing them down because they were just too rubbery for my teeth.
Rating
: 7/10
Address: 24A Lorong Mambong, Holland Village
Contact: 6763 1323
Opening Hours: 10am - 1030pm (Mon - Thurs) & 10am - 1am (Fri, Sat & Sun)