Had dinner at Crystal Jade La Mian Xiao Long Bao at Jurong Point with my gf as we were too lazy to go anywhere far for dinner.
Interior
There are actually many Crystal Jade variations around with La Mian Xiao Long Bao being one of them. The Jurong Point outlet was packed to the brim when we dropped by, just like all of the food outlets in the mall (whats new?). We had the set menu for 2, which included a side dish, a rice/noodle, a dim sum item and a cooked dish, all of which must be selected from a preset menu.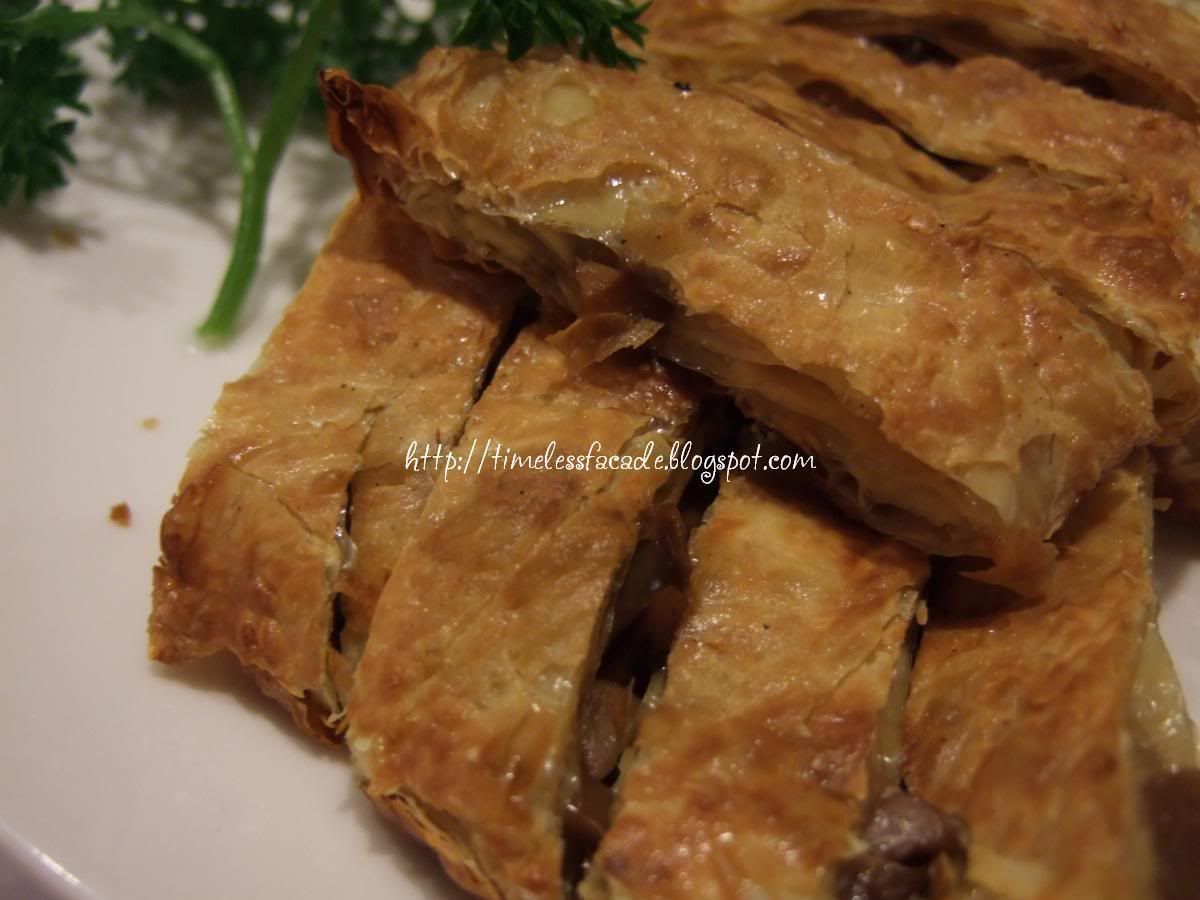 Crispy Beancurd Skin Roll
This dish was actually quite decent, with the beancurd skin crispy and not too oily. The filling of flour was a little chewy, tasting and looking very much like small cubes of mushroom. But beware, consuming too much of it will make you sick really fast because of the starch. This dish is best consumed with the accompanying zesty soya sauce.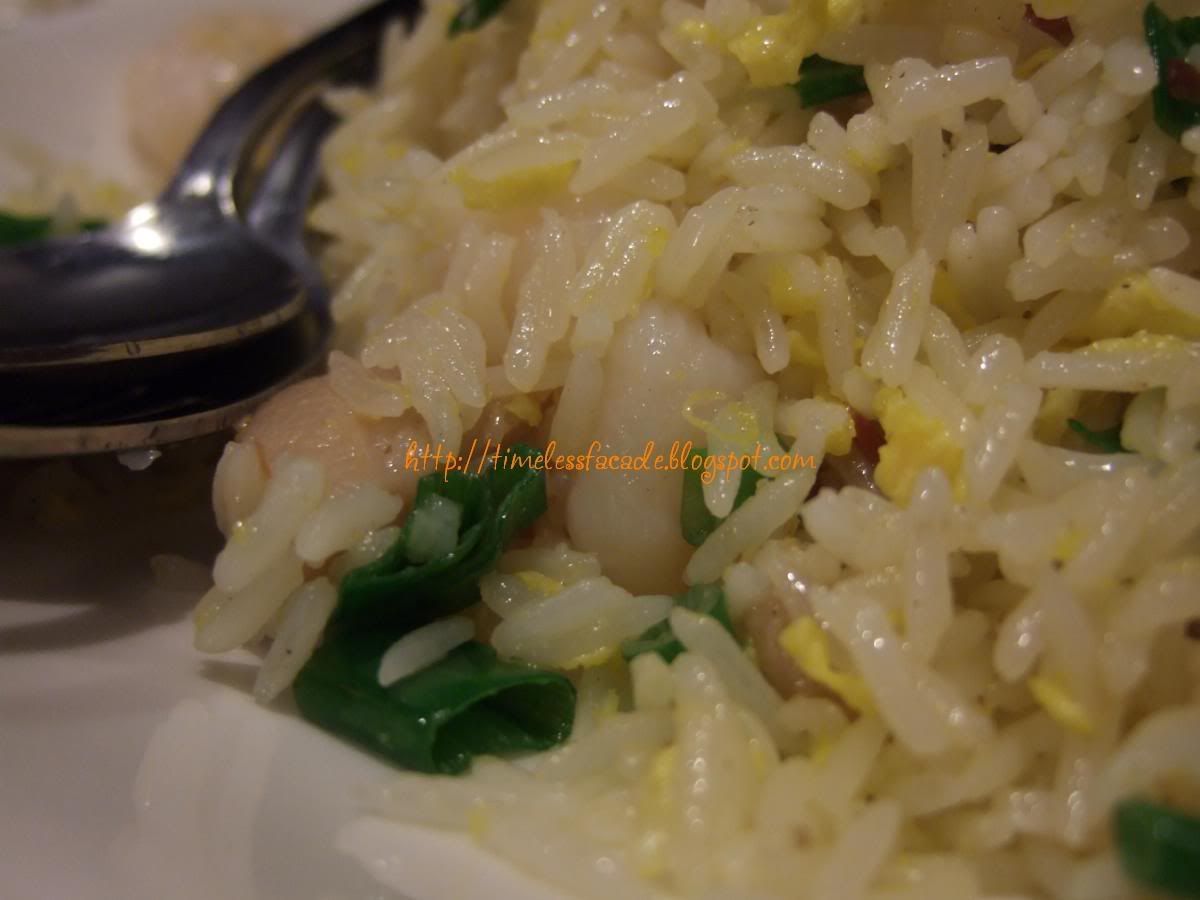 Fried Rice with Prawn, Chicken & Ham
I would say that the fried rice was surprisingly quite good. Homogeneously fried with a generous serving of prawns, chicken and ham. The only thing that was lacking was the "Wok Hei" taste which was a pity really.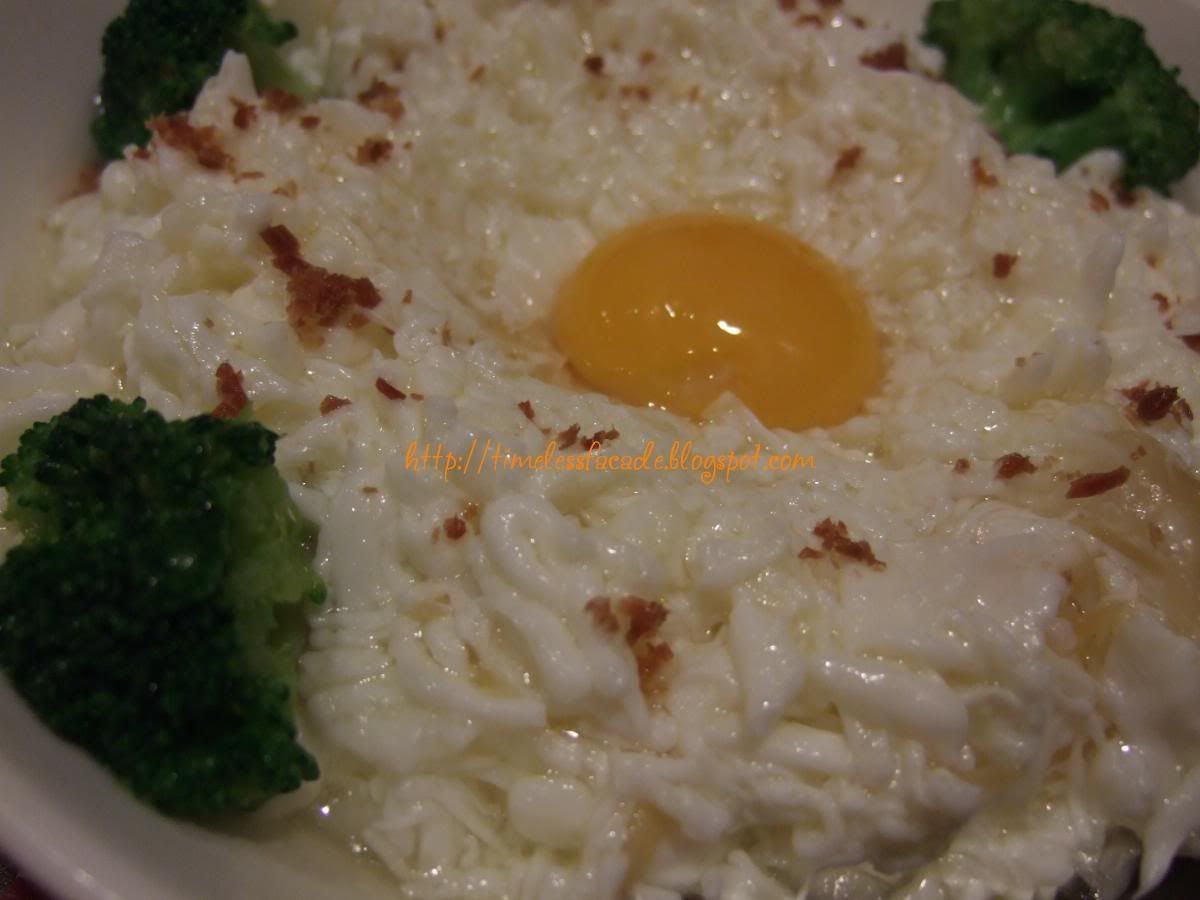 Sauteed Egg White with Fish Meat & Conpoy
As mentioned in a few of my earlier reviews,
Prima
serves a kick ass rendition of this dish and unfortunately, Crystal Jade's offering is nowhere in sight. Sure, its eggy from all that egg white and a little raw from the fish meat, but it just didn't manage to gel the flavours together like the one from
Prima
. However, this is still one very palatable dish and I will not hesitate to order it if I do go to Crystal Jade again.
Shanghai Steamed Pork Dumpling
A forte of Crystal Jade, the Shanghai Steamed Pork Dumplings or Xiao Long Baos (XLBs) were just a wee bit short of fantastic, owing to the minimally thicker than usual skin. Everything else was the same though, nice lean meat with lots of juice encapsuled within the skin and gushing out as the skin was breached.

Souffle Egg White Ball
The only other place that I know that sells such a dessert is
Cheng Li Yuan
, which also happens to do up a meaner version of it. Crystal Jade's rendition utilises a lot of icing sugar to make it sweet and the pastry is comparatively not as tasty or fluffy. But then again, Crystal Jade is closer to home.
Bill
A hearty meal for 2 stood at about $37, which isn't really too expensive. I must say that of all the Crystal Jade La Mian Xiao Long Bao outlets I've tried in Singapore (I believe I've tried all of them), Jurong Point's outlet is comparatively better than the rest in terms of food quality. You can read my writeup on the Takashimaya outlet
here
. However, service is another matter altogether. Though not rude or unfriendly , service was slow and spotty and I could spot quite a few aggrieved customers.
Likes: Not too pricey, decent food
Dislikes: Service can be improved, food quality can vary from outlet to outlet
Final Verdict:
Ambience:6.5/10
Service:6.5/10
Food:7/10
Value for money:7/10
Overall:6.75/10
Address: #03-18 Jurong Point
Contact: 67902212