Popped by this newly opened cafe with a few friends for a quick bite before meeting the rest of the gang for dinner at
Bonta
on a lazy Friday evening.
Exterior & Interior
Located just opposite the National Library along North Bridge Road, this tiny little stall is owned and operated by a couple of teachers who also happen to be long time friends. It seems that they operate the tuition agency, School for Thought, in the same building as well. First looks, the cafe didn't seem much of an attraction even though it was brightly lighted and located in a rather prominent place. It's probably the claustrophobic interior with its narrow walkways and limited seats coupled with the mass of bodies within.


Menu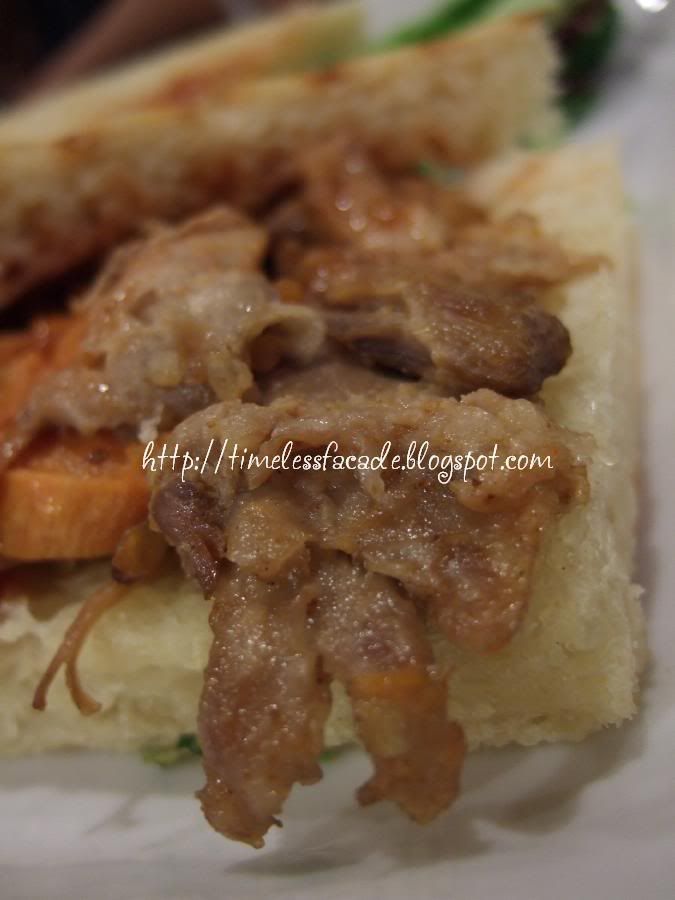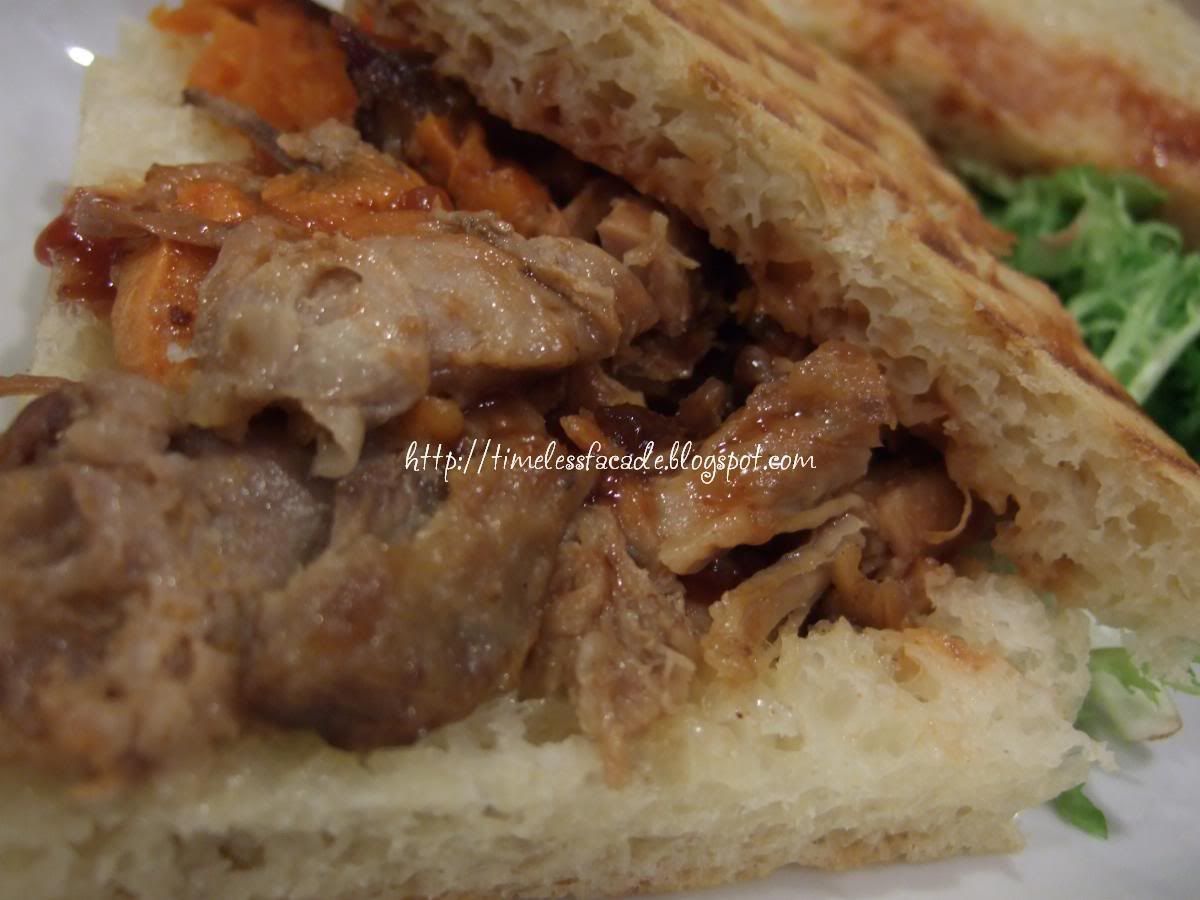 Slow Roasted Pulled Pork Sandwich ($7.50)

As mentioned earlier, as this was just a prelude to our dinner, we only ordered a sandwich, or more specifically, the Slow Roasted Pulled Pork Sandwich, to share. Size wise, it didn't strike me as bang for the buck as it certainly wasn't very big. Taste wise was rather normal (to me at least) but I did like the pulled pork, which was a tad chewy. Interestingly, there was an element of sweetness due to the addition of mashed sweet potato atop the meat. However, the Foccacia bread, though a welcome change from the standard sort of bread, was a little too dry and toasted for my liking.
Conclusion


Food for Thought is a nice place to chill out but only when there's no crowd as the noise level can get really deafening when the place is packed. Service is friendly and best part of all, no service charge or GST.
Food aside, the interesting thing about this place is the fact part of the cafe's profits go into designated social causes, which is a very commendable gesture and deserves our (at least my) support. You also have the option to donate to various social projects like the students education fund(don't remember the exact name) etc.
Likes: Decent food, a cafe with a heart
Dislikes: Cramp premises with lots of people
Rating
: 6.5/10
Address: #01-06 North Bridge Centre, 420 North Bridge Road
Contact: 63348773
Opening Hours: 9am - 10pm (Mon - Sat). Closed on Sundays.
Website: http://www.foodforthought.com.sg