Had dinner at the newly revamped Old Airport Road Food Centre.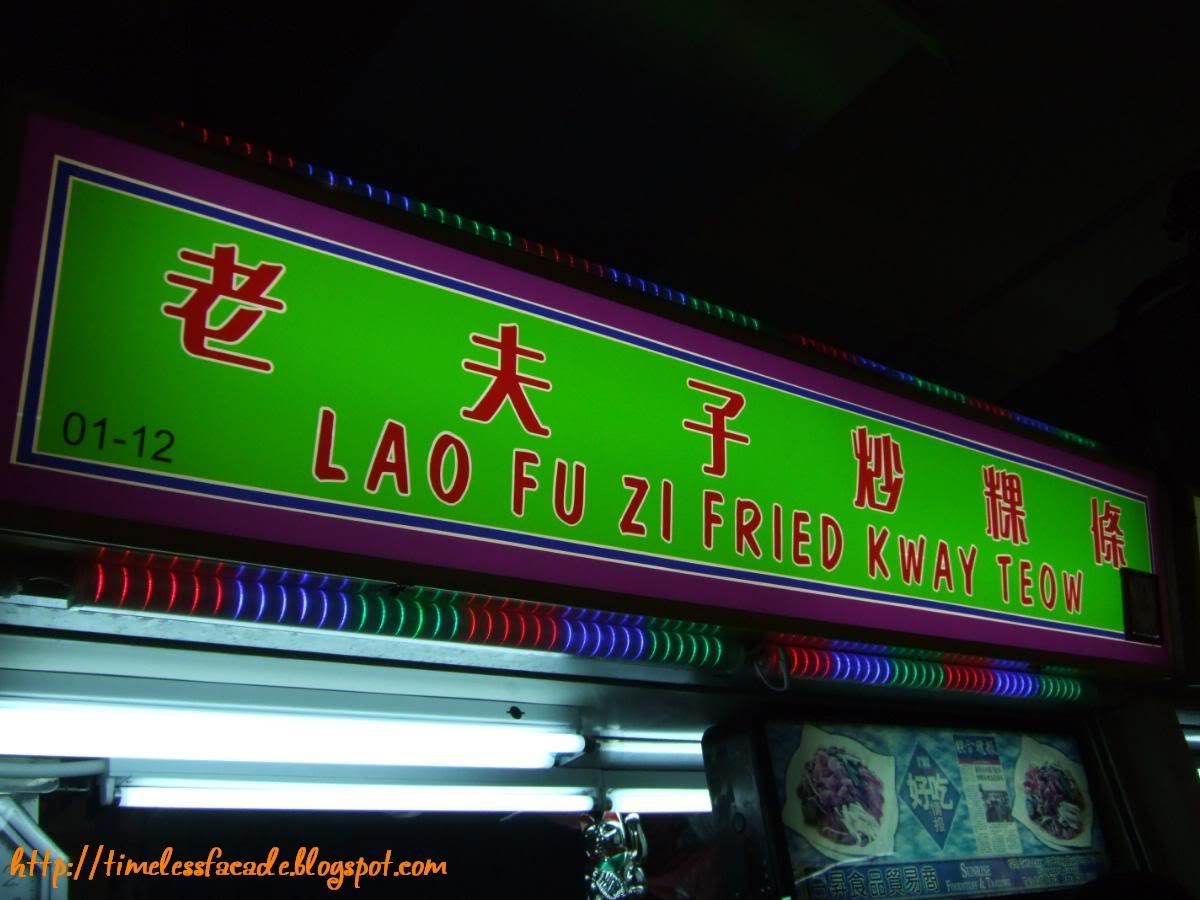 Lao Fu Zi Fried Kway Teow


Fried Kway Teow
Saw a long queue forming just outside the above stall so decided to join in the fray and queue for some
Fried Kway Teow
as well. $3 got me a relatively small plate which wasn't much to boast about. The sauce was a little too sweet for my liking and I could count about 4 pieces of
hum
in it. Slightly above average dish, but not something I'll queue up for.
Rating
: 6.5/10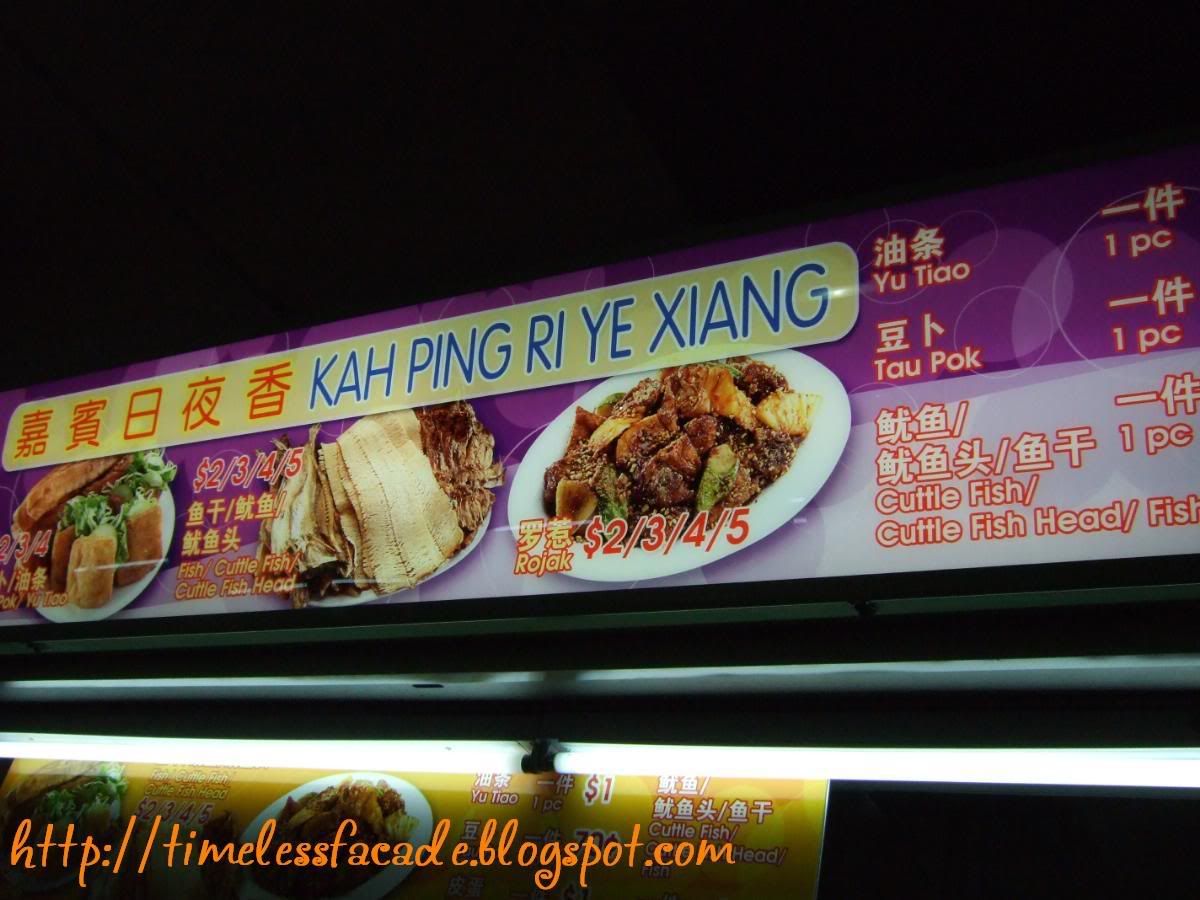 Kah Ping Ri Ye Xiang


Rojak
I must be a sucker for queues because I saw a queue outside this
Rojak
stall and jumped in as well. Honestly, for $3, it wasn't worth the money. The sauce was a little too runny and had a rather raw aftertaste, which I personally dislike. The good side was that the
You Tiaos
and
Tao Poks
were nicely grilled, giving that overall crispy texture without being too hard. Portions aren't big though, just so that you know.
Rating
: 7/10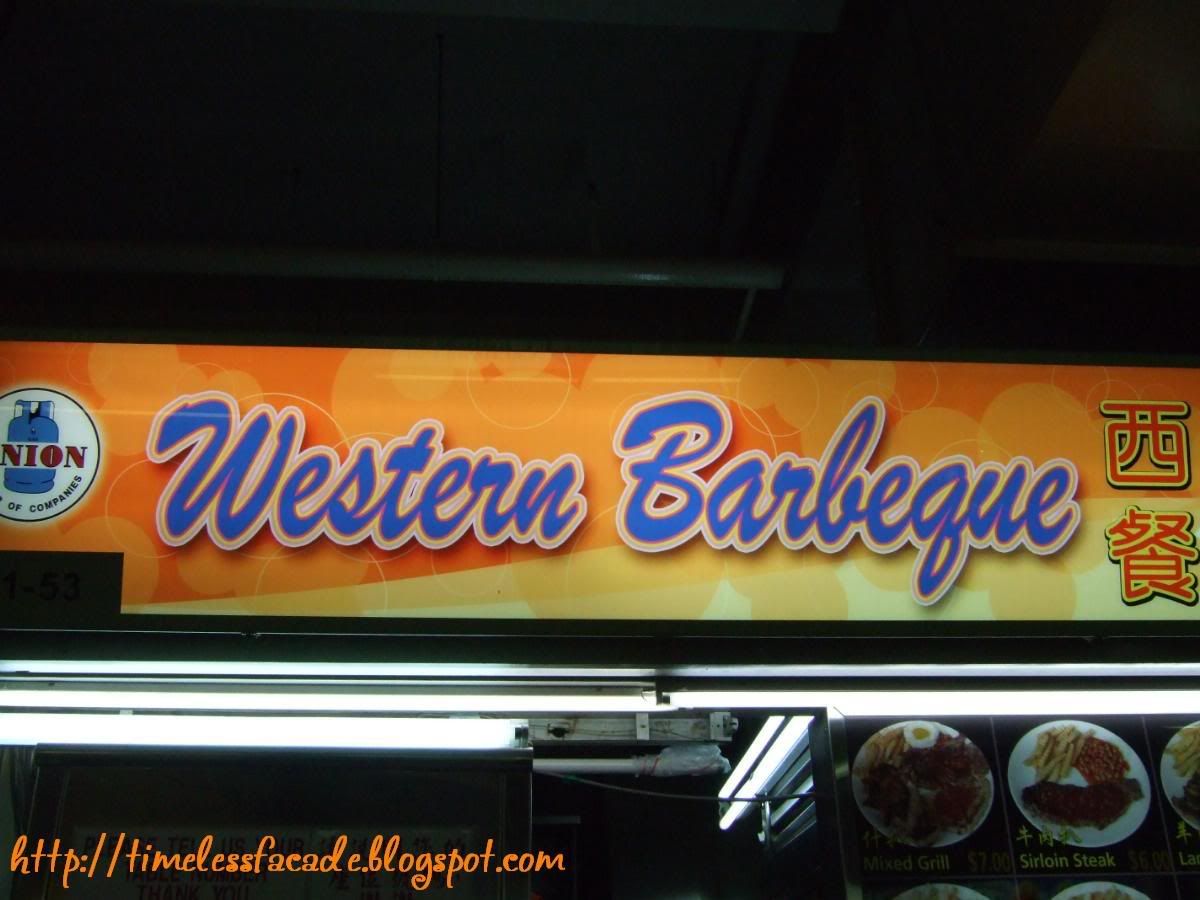 Western Barbeque


Pork Chops
Prices start at just $4 for Sausage, Bacon and Eggs at this stall and top out at $7 for a mixed grill, which in my opinion, is rather cheap. I had the pork chops which was quite substantial in quantity and cooked just right over the grill. The highlight of this dish wasn't the pork though. Its the accompanying sauce which was drizzled over the meat. Hinting strongly of garlic, the sauce was sweet and a refreshing change from the usual mushroom sauce. However I did find it a wee bit too sweet.
Rating
: 7.5/10
Address: Blk 51 Old Airport Road