After a relatively good experience from my
previous visit
to Pu Tien, I headed back down with my parents for dinner on a busy Sunday evening. Needless to say, parking was a major headache, even to the extent of hazardous with the throngs of foreign workers recklessly heading towards Mustafa.

Salted Pig Trotter with Pepper

We tried Pu Tien's rendition of the pig's trotters for the first time and left rather disappointed. True, the skin was crispy and lightly salted to bring out the balance of flavours. But it was more of soggy crispy rather than crackling crispy and most of it was just fats and minimal meat, which made swallowing a rather difficult task because of the preconceived notions of unhealthiness.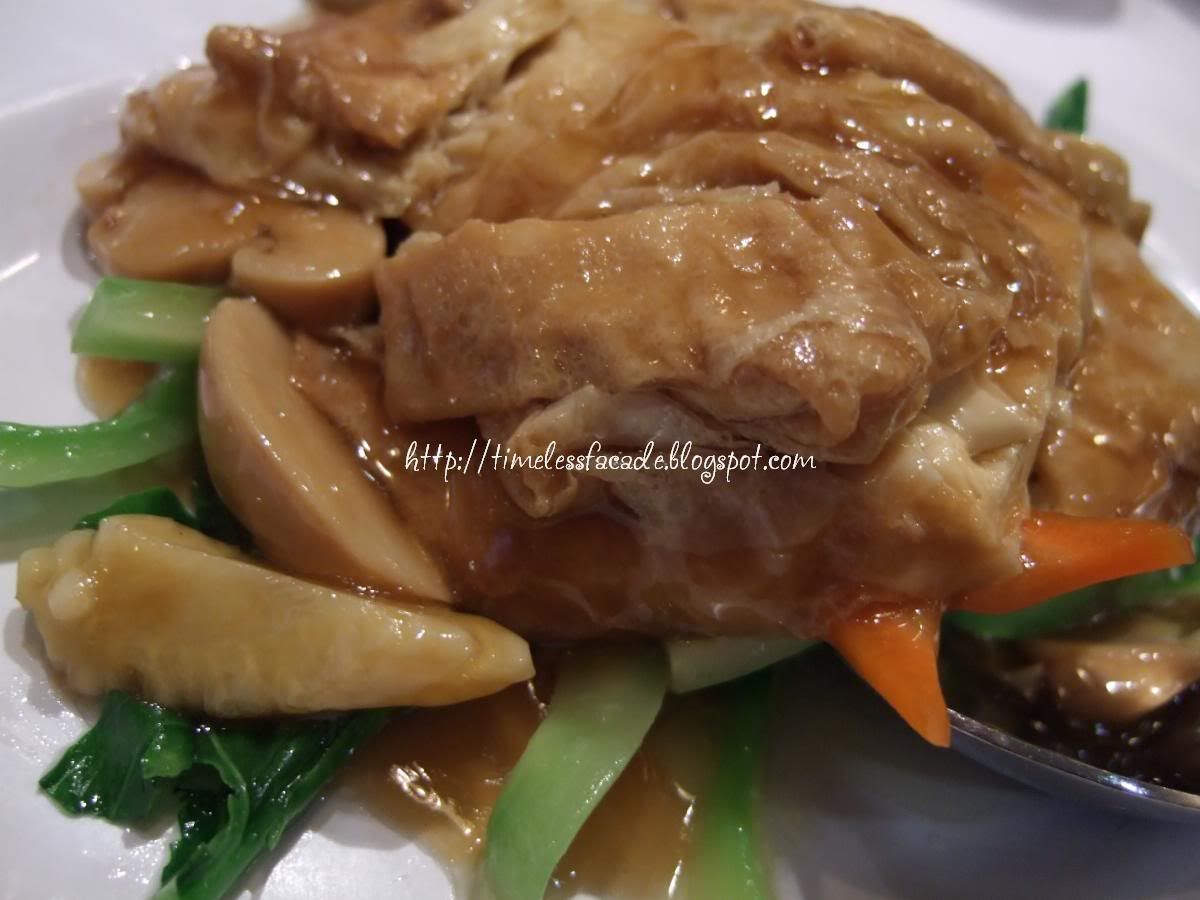 Stir Fried Kailan with Beancurd Skin
This dish was supposed to have more kailan than beancurd skin, but strangely enough, it was vice versa. The beancurd skin was a huge blob and practically covered out whatever small portions of the kailan that was given. And eating too much soft beancurd skin is a sure fire recipe for getting woozy really fast. A rather lacklustre but decently palatable dish overall.


Deep Fried Chicken with Garlic
This time round, the Deep Fried Chicken with Garlic was merely normal. The skin was as crispy as I remembered it to be but the meat came across as a little dry. Also, it tasted rather bland even with the fried garlic atop.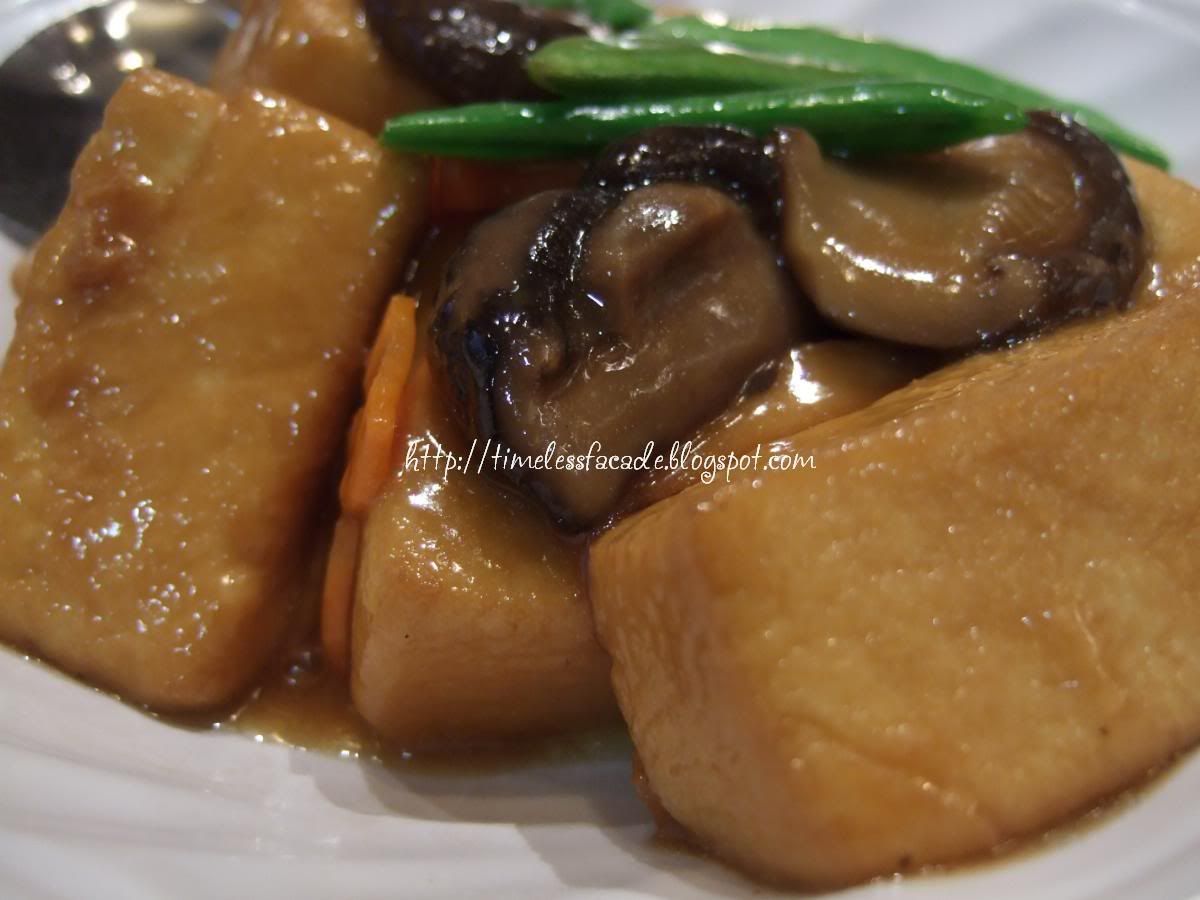 Homemade Beancurd
Undoubtedly the best dish of the evening, the homemade beancurd was soft yet firm and had a nice savoury after taste. I wouldn't go so far as to call it out of this world, but its really a gem. I must say that even my parents were quite impressed with this dish and thats coming from 2 very fussy eaters.


Hing Wa Fried Bee Hoon
As with my
previous visit
, I didn't find this dish the least bit impressive. The bee hoon was very fine but a little too dry and bland for my liking.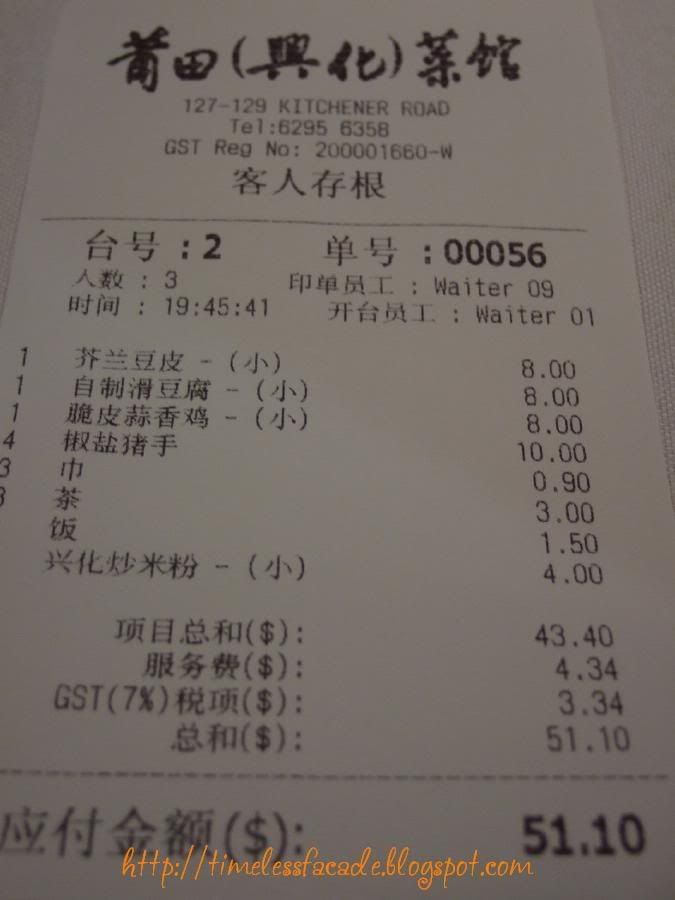 Bill
Dinner for 3 stood at about $51, which is in line with my idea of a reasonable dinner given the quality of food. But do not expect top notch food for the price. Its merely comfort food done up with a little more finesse.



Likes: Above average food, not too pricey
Dislikes: Long wait, difficult to find a parking lot unless you use valet parking

Final Verdict:
Ambience:7/10
Service:7/10
Food:7/10
Value for money:7/10

Overall:7/10

Address: 127-129 Kitchener Road

Contact: 62956358

Comments: Opens from 12pm-3pm and 6pm-11pm. Valet parking is available at the front of the restaurant for a small tip.