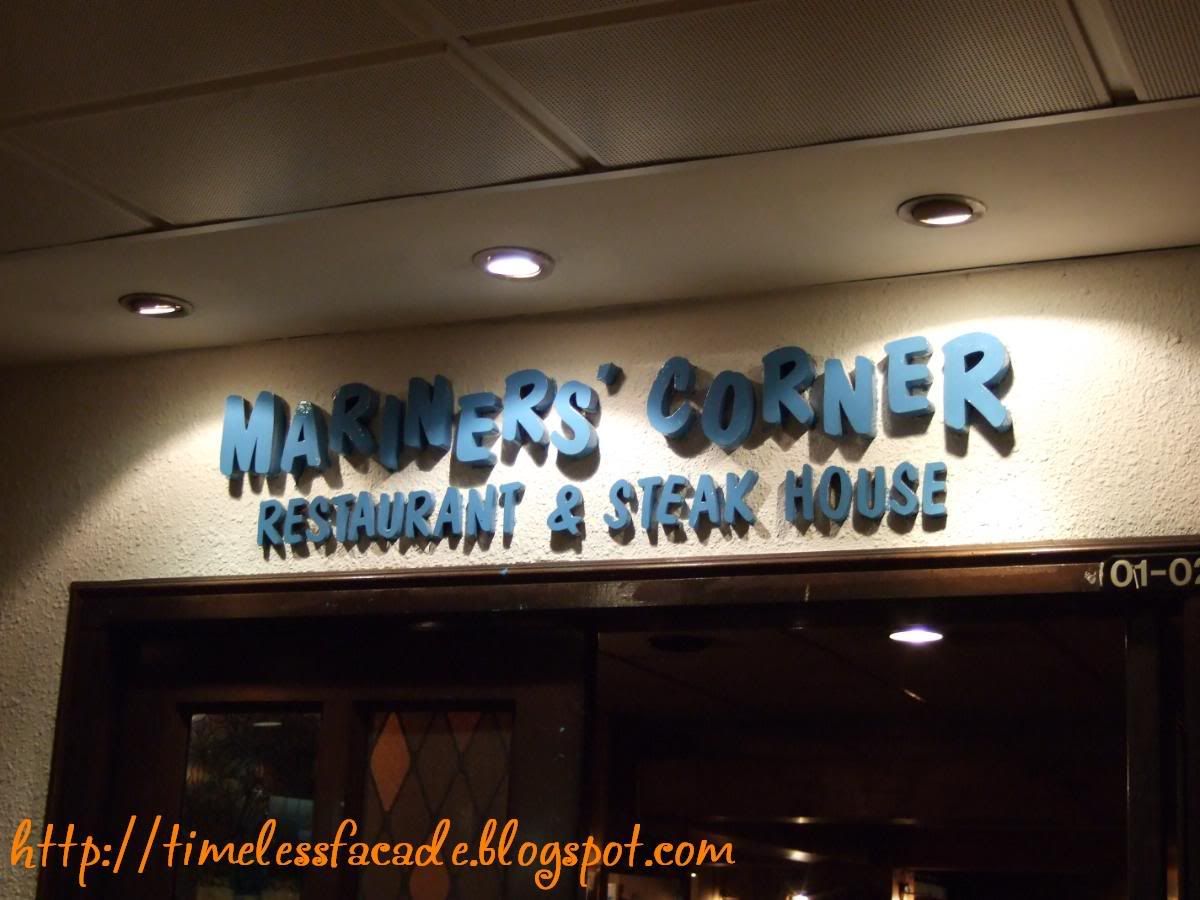 Old style steak houses are slowly disappearing with time and taking with them memories of the culinary scene of yesteryear. Many such restaurants have revamped themselves to catch up with modern times, leaving but a pitiful few to keep the line. Mariners' Corner Restaurant & Steakhouse is one such restaurant which still hangs on to a part of history.
Inconspicuously located at the ground floor of Maritime House along Cantonment Road, Mariners' Corner has been around since 1984 and mainly catered to seafarers who dropped by the Singapore Mariner's Club. Decked out to look like a ship cabin, the interior exuded a sense of coziness and warm nostalgia with its carpeted floors, wooden panelings and checkered table cloths.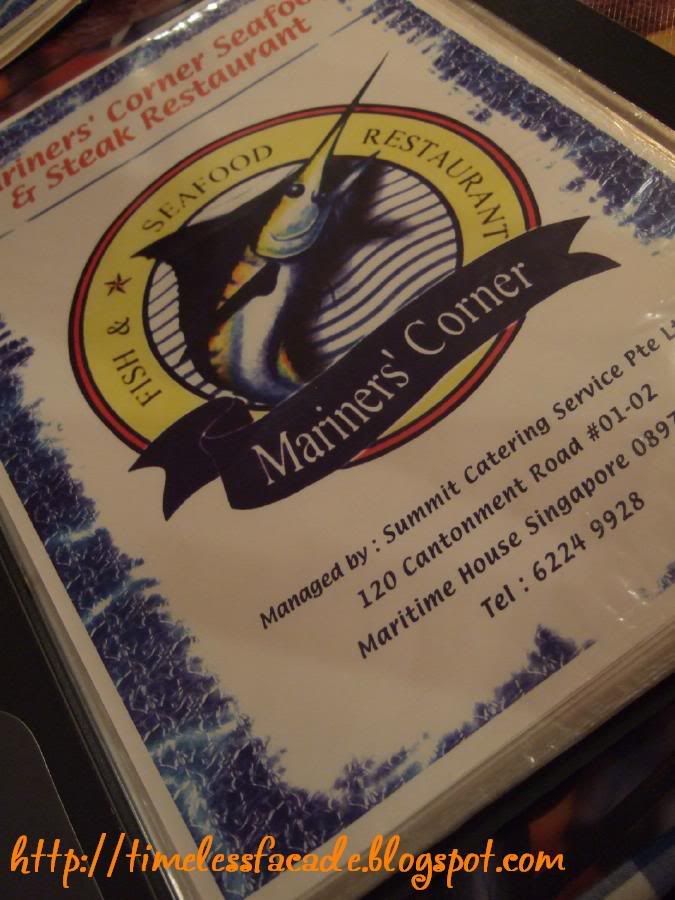 Menu


Mushroom Soup with Garlic Bread
The mushroom soup tasted like your straight out of the can Campbell soup, which was still quite decent while the garlic bread, though generous size wise, tasted nothing out of the ordinary.


Escargot Gastrome

Its been ages since I last ate Escargots. Used to have them on a regular basis when I was in Canada but stopped altogether when I returned to Singapore because of their prohibitively expensive prices here. Well I finally broke the duck and ordered half a dozen at $8, which is rather cheap if you ask me. The Escargots were baked with garlic and butter and came across as very fragrant and tasty with a rather strong garlic taste. Not that I'm complaining though as the garlic helps to mask the rawness of the flesh. However, having said that, I still prefer my Escargots baked with a layer of cheese on top. Just a subtle reminder, please do not expect top quality Escargots for the price though.
Ribeye Steak Combo with Skewered Prawn
Ribeye steak with prawns on a kebab. Whats not to like? Plenty actually. The steak, though done up medium rare and of relatively generous portions, was a little soft and limp texture wise. The accompanying mushroom sauce was flavourful though and complemented the lightly charred taste of the steak.
While the steak was still decent, the skewered prawns were a let down. Served with mushrooms and other vegetables, the prawns were unfresh and probably a little undercooked. The only positive thing was that the restaurant actually took the effort to remove the innards of the prawns before grilling it.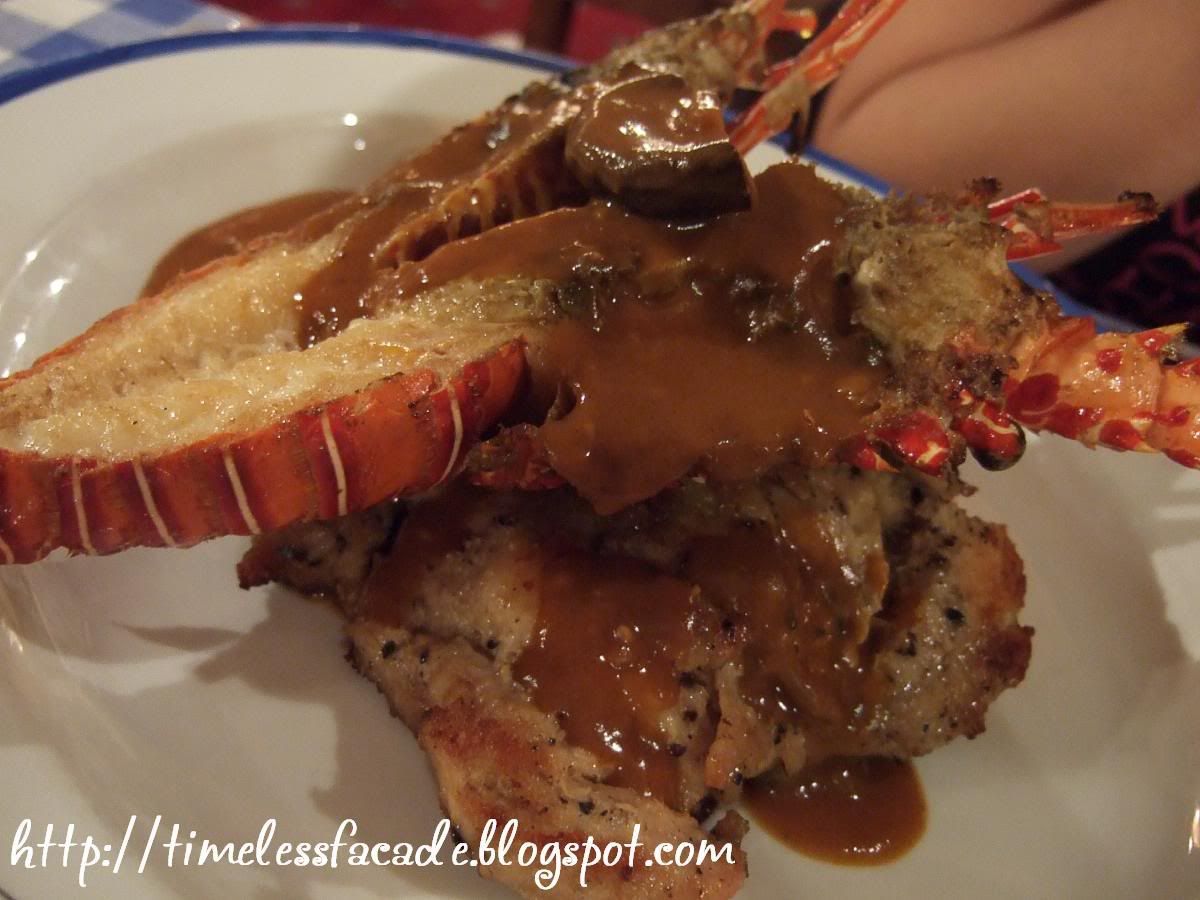 Grilled Lobster with Boneless Chicken Fillet
I was shocked by the size of the lobster when this dish came into view. It was huge, at least for the price. Having said that, the amount of meat that came with the lobster was pathetic, weighing in no more than 2 mouthfuls. On top of that, the meat was a little too dry and tough. The chicken fared a little better, with the meat nicely marinated with garlic and pepper, giving it a nice pepperish taste. With the accompanying mushroom sauce, it actually tasted quite decent.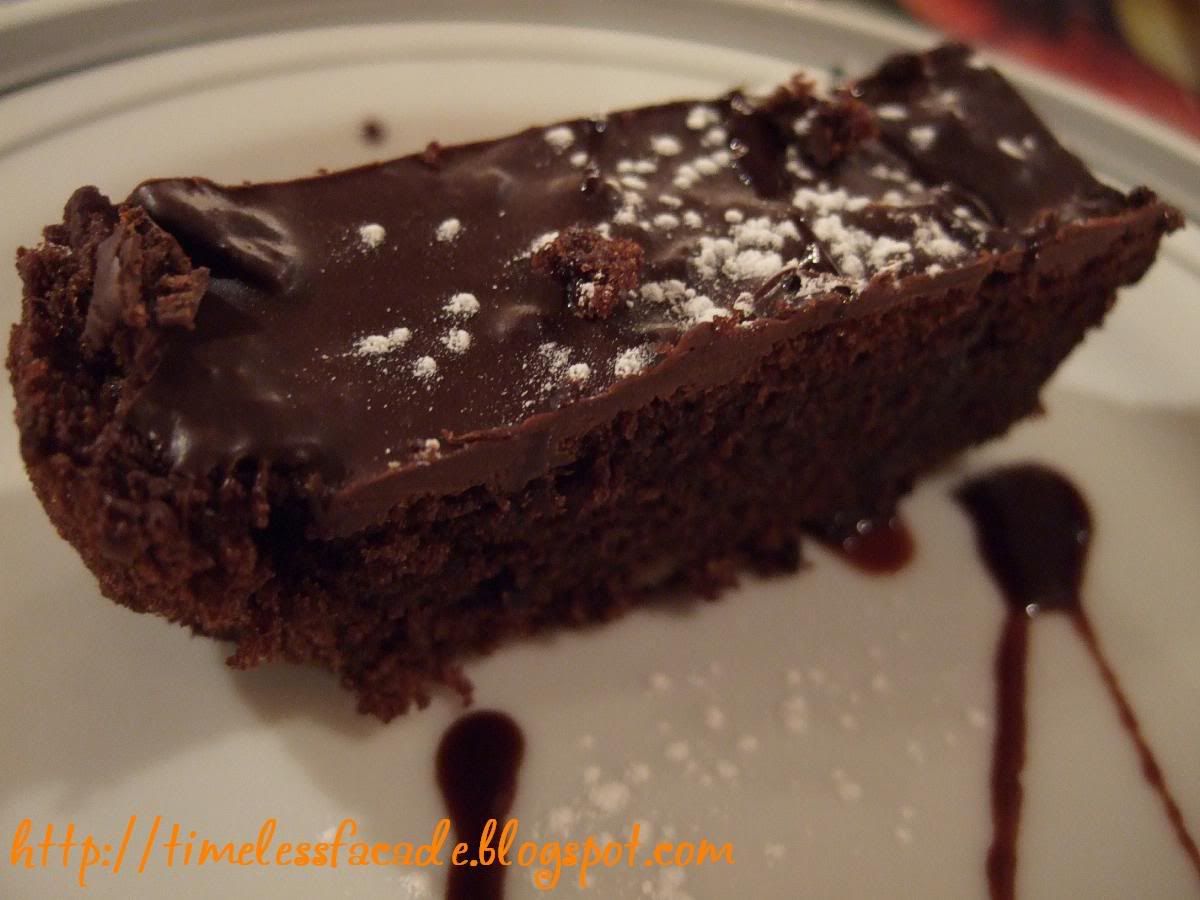 Dessert of the day - Chocolate Cake
What can I say? Hard and dry but still strong on the chocolate taste. Nothing worth mentioning.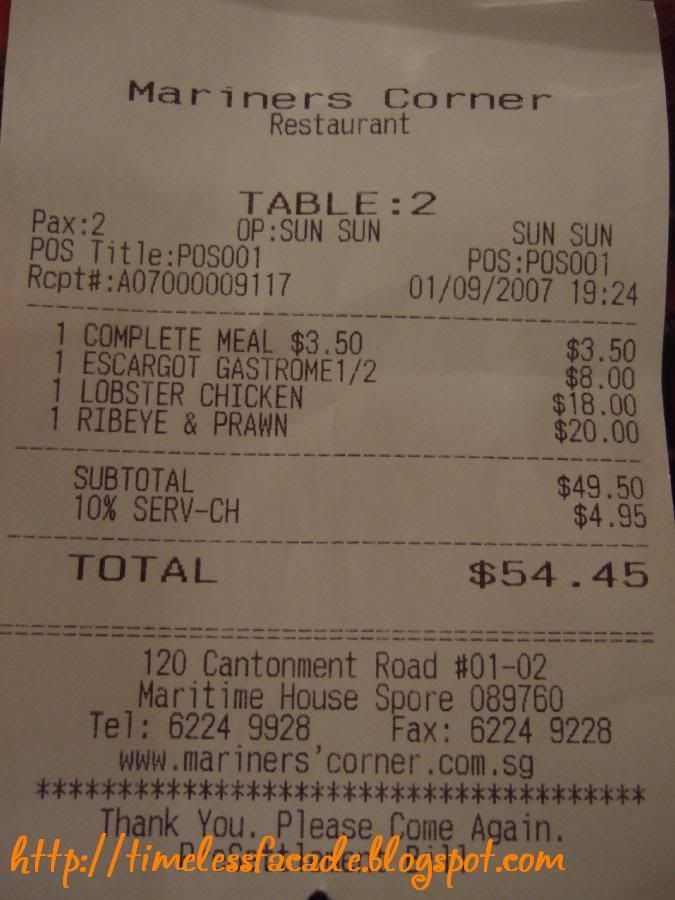 Bill
Dinner for 2 in a relaxing environment with excellent service cost about $55, which isn't too much to pay considering we had steak, lobsters, escargots and other stuff like free flow salad, dessert, soft drinks and soup which came with the set meal. Sure, this isn't the best place to enjoy a good quality dinner, not even close. But it makes you feel right at home and prices are considerably cheap for what you get. So if you do go, lower your expectations, kick back and relax.



Likes: Good service, nostalgic and relaxing environment, relatively cheap prices
Dislikes: Mediocre food

Final Verdict:
Ambience:7.5/10
Service:7.5/10
Food:6/10
Value for money:7/10

Overall:7/10

Address: #01-02 Maritime House, 120 Cantonment Road

Contact: 62249928

Opening Hours: Daily: 11.00am - 10pm

Comments: Free parking from 6pm on weekdays and weekends from 11am.