Dinner once again at Seah Street Deli, a perennial favourite with my gf and myself due to the hearty portions and relatively good quality.
Seah Street Deli Burger
Instead of my usual order of Beef Pot Roast, I decided to have a go at their house burger, the Seah Street Deli burger. First looks, it wasn't really impressive because I had honestly expected a more humongous burger. This one looked somewhere in between the burgers from Carl's Junior and the ones from Burger King. Looks aside, the patty was juicy and tasty - how a good patty should taste like! No nausea inducing seasoning whatsoever. Add a slice of cheddar cheese (optional) atop and you are ready to go! I personally prefer this over what
Botak Jone's
and
Astons
offers and even that of
Wham!burger
. Of course this is slightly pricier as well.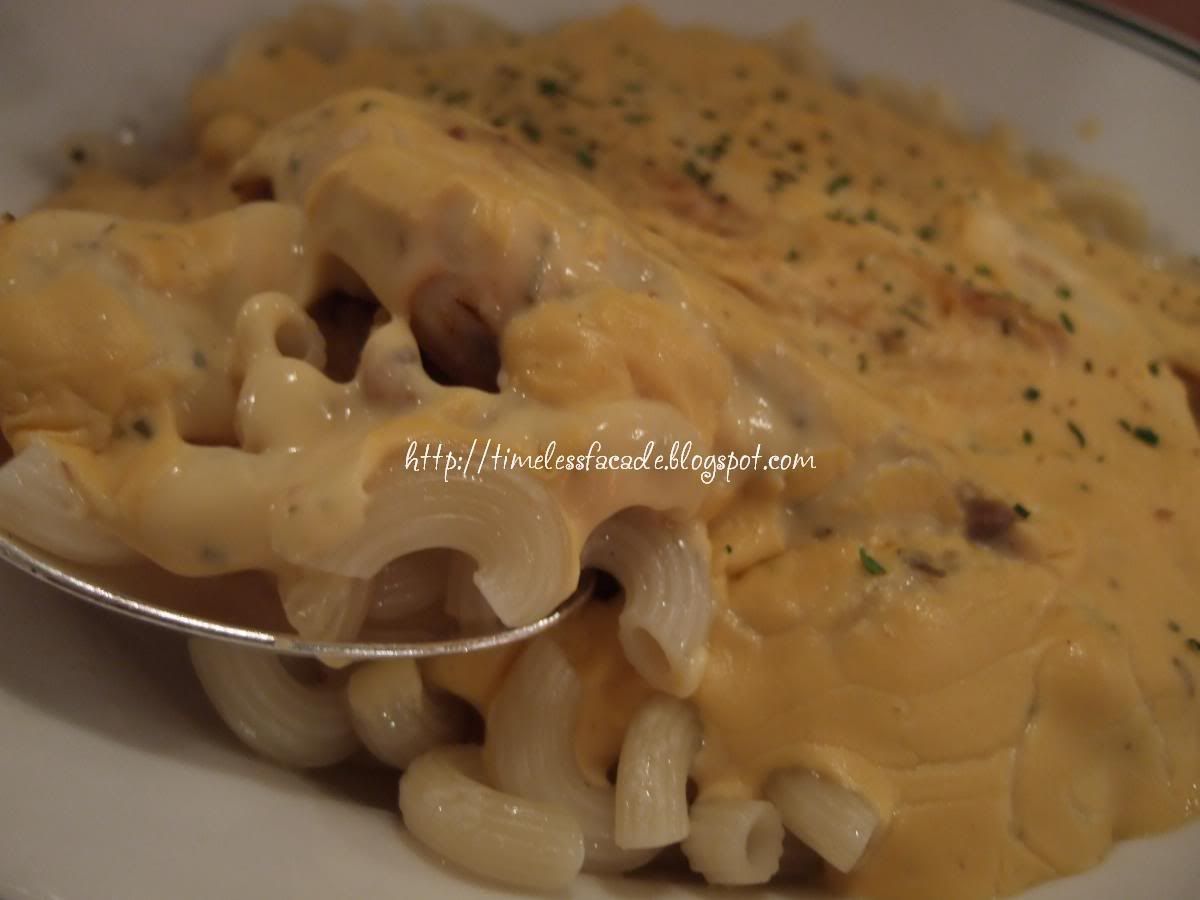 Cheese Macaroni with Grilled Chicken
Still as good as ever. In fact, even better than
the last time
we ate here where the macaroni was a little too dry and burnt. No problems with the quantity of cheese this time round as well.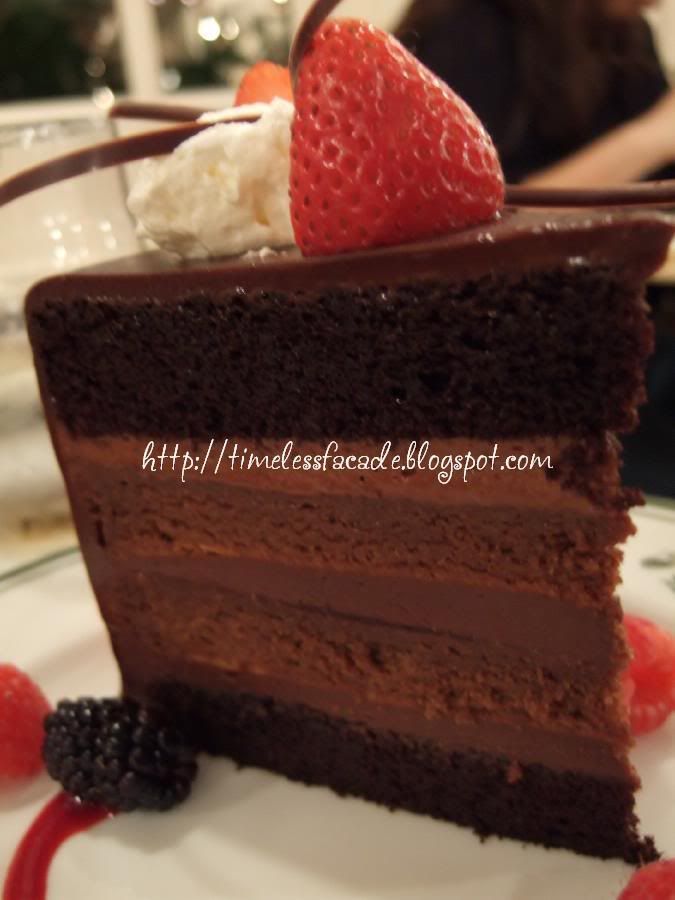 Chocolate Decadence
As mentioned in my previous review, Seah Street Deli has removed the layer of raspberry in the middle of the Chocolate Decadence and replaced it with yet another chocolate layer. A shame if you ask me, but that's not going to stop me from ordering it, especially with the overwhelming chocolate rush I get each time from trying to finish it.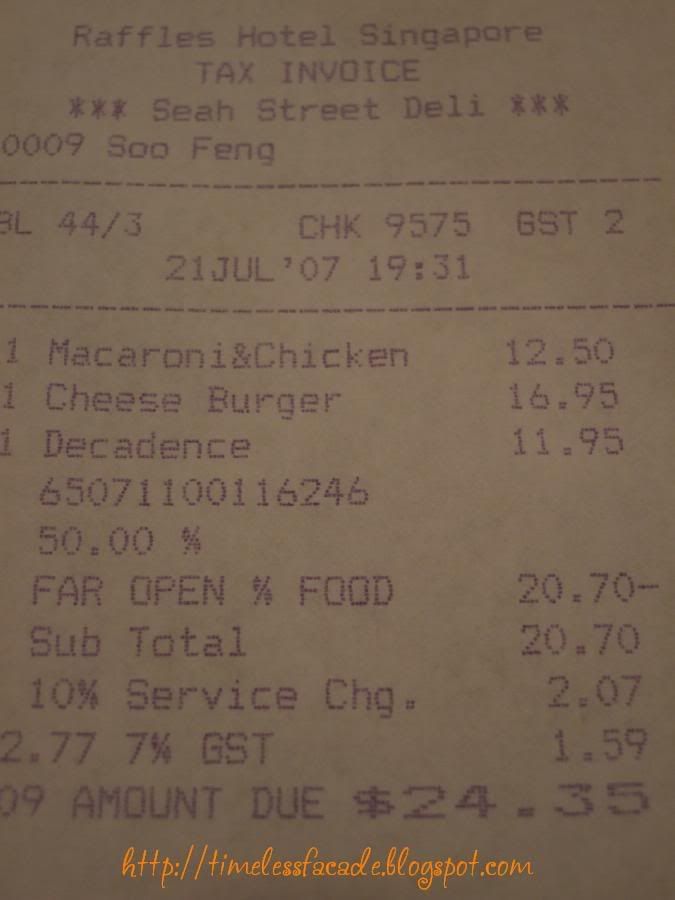 Bill
A satisfying meal cost us $24 for 2 pax (after 50% discount). Whats not to like?
Likes: Hearty fare, friendly staff
Dislikes: Rather noisy place, can be a little pricey without discounts
Final Verdict:
Ambience:7/10
Service:7/10
Food:7/10 (7.5/10 for the burger)
Value for money:6.5/10 (without discount)

Overall:6.875/10

Address: #01-22 Raffles Hotel

Contact: 63371886
Opening Hours: 11:00 am to 10:00 pm (Sun - Thurs) 11:00 am to 11:00 pm (Fri, Sat & eve of public holidays)