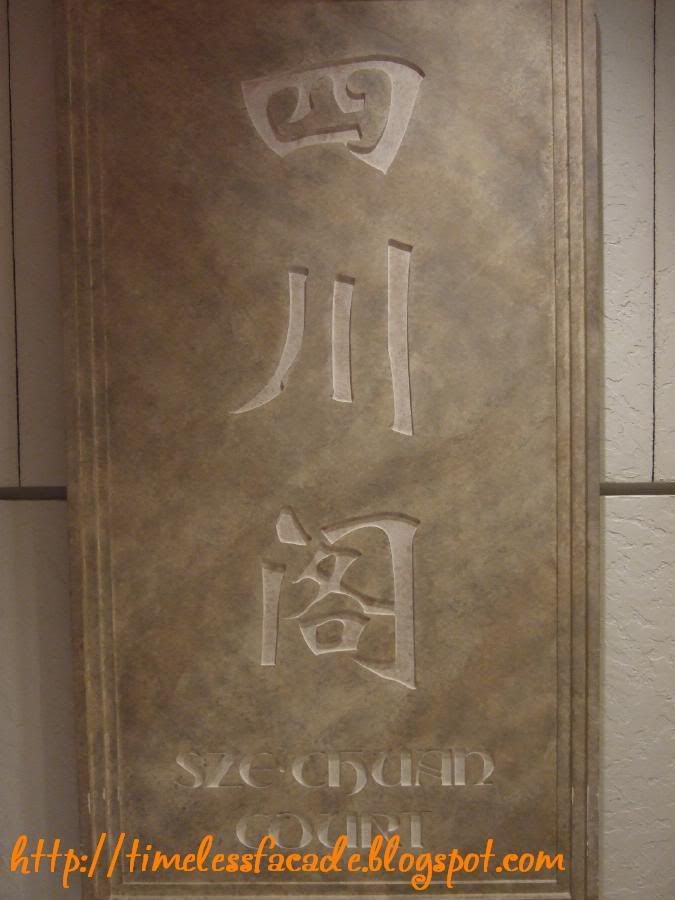 Dropped by an old friend since my gf and I were in the City Hall area and our stomachs were crying out loud from lack of food. The old friend that I refer to is none other than Szechuan Court, which I had the chance to
do a writeup
on some months back courtesy of my friend who works at Raffles.
Exterior & Interior
One of the more traditional Chinese restaurants decor wise, that I've been to, Szechuan Court has nice booth seats shrouded by thin translucent curtains that can be drawn to create a more intimate eating area amidst a third story view of the neighbouring Esplanade (Its quite good actually!). Coupled with a lush red sofa and red film partitions, it shouts oriental through and through.

Menu

Braised Homemade Egg Beancurd with Shredded Abalone
Whenever I see the word homemade, my expectations inch up a notch, for better or for worse. In this case, it was for the worse. The beancurd was smooth and silky but barely tasty. Texture wise, it tended more towards the
Tau Pok
side, which I personally don't really fancy. The accompanying gravy was thick and starchy but I couldn't hardly make out(both visual and taste) the dried scallops.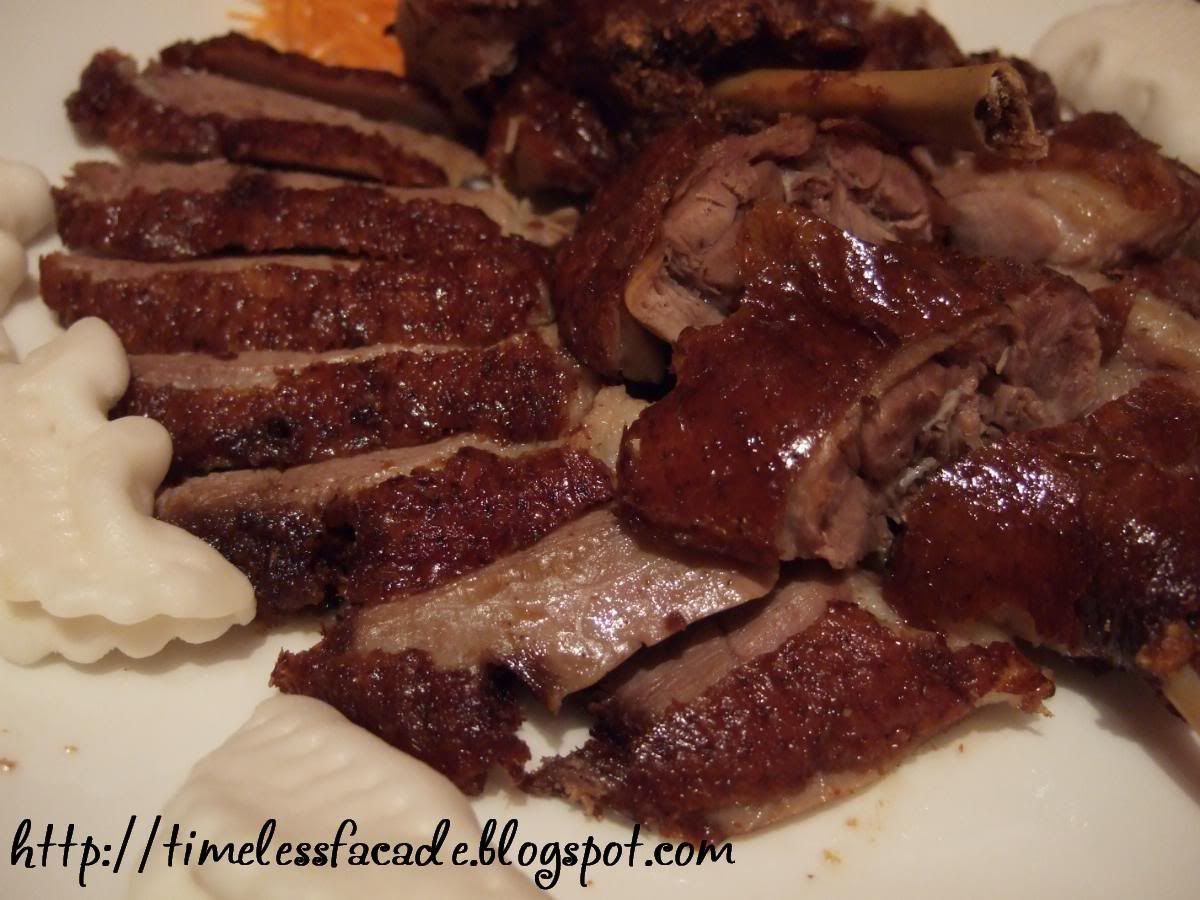 Camphor Wood and Fragrant Tea Leaves Smoked Duck
I remember ordering this dish the last time I was here and was very much unimpressed by it. This time was no exception. The duck, though crispy, was way too dry and didn't have any tea taste whatsoever. The meat this time round was a little too overcooked as well, unlike the previous visit where the meat still retained a reddish hue.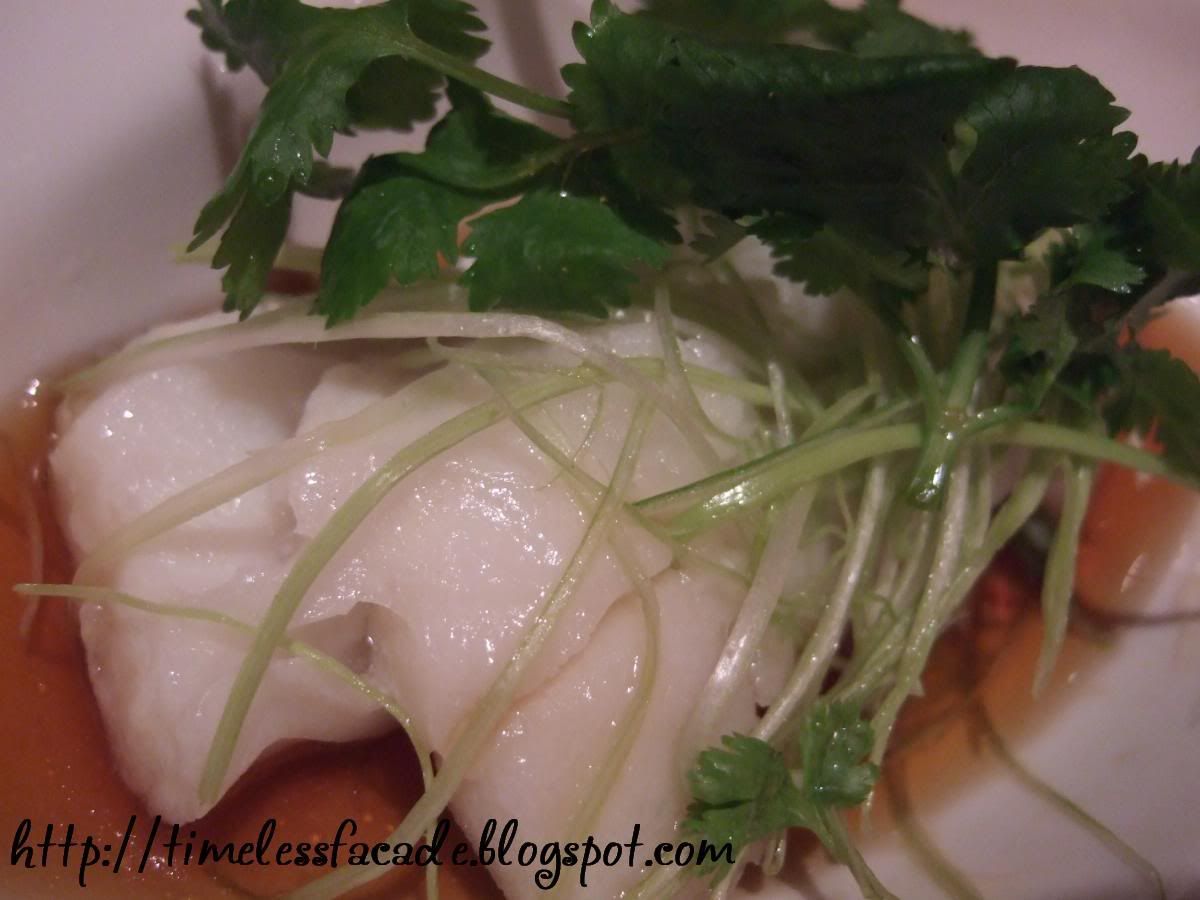 Cod Fish Steamed with Superior Soy Sauce


The fish was fresh and sweet but a little too soft. I would have personally preferred the meat to be a little firmer. Another thing which I didn't really like was the fact that the fish came with its skin attached. I know that most fishes are served with their skin intact but this is probably the only place I know of that does it with cod fish.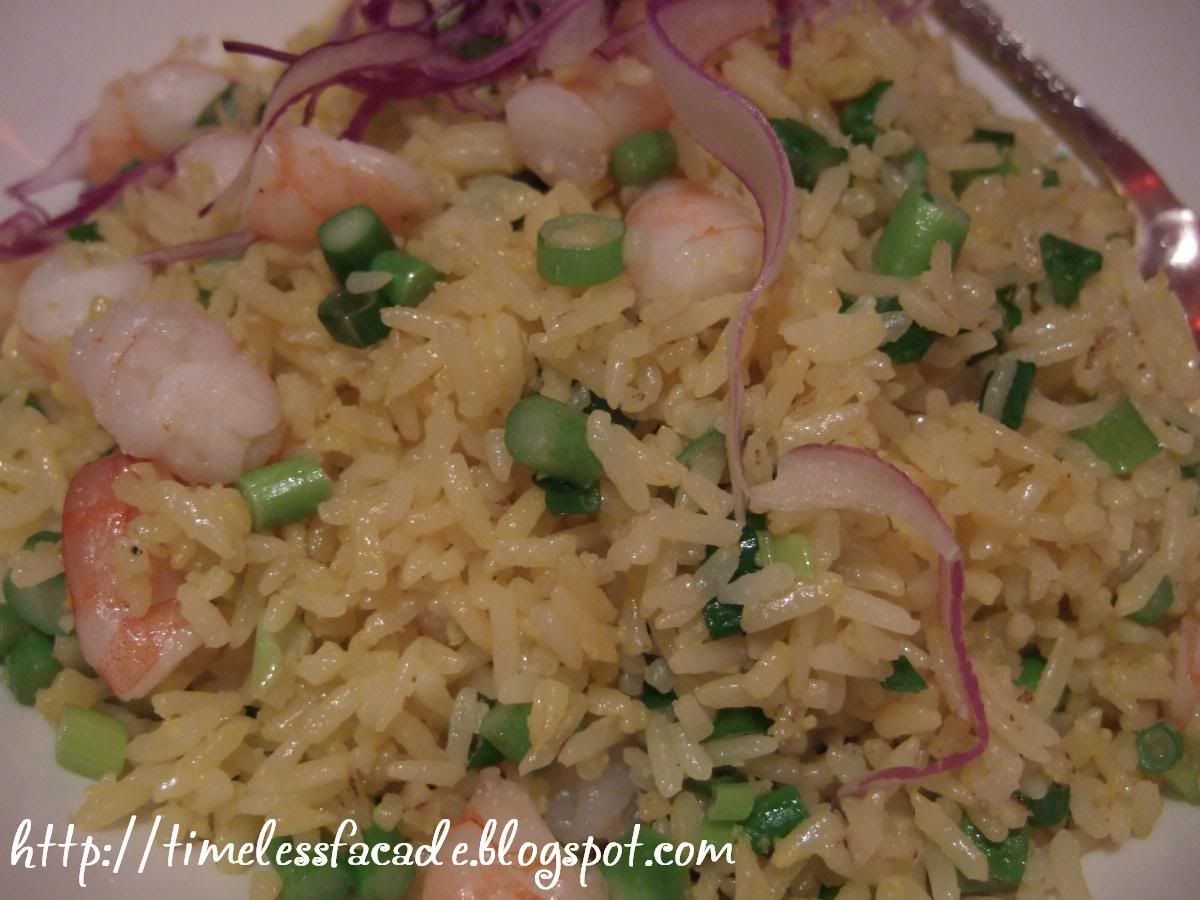 Szechuan Fried Rice with Shrimp


A most excellent fried rice and definitely the highlight of the evening. Each grain of rice was homogeneously coated with egg and fried till lightly charred, giving rise to a nice and even
Wok Hei
taste. Thought slightly drier than your normal fried rice, it was a pleasure to eat and didn't come across as too difficult to swallow, especially with the generous serving of prawn cubes.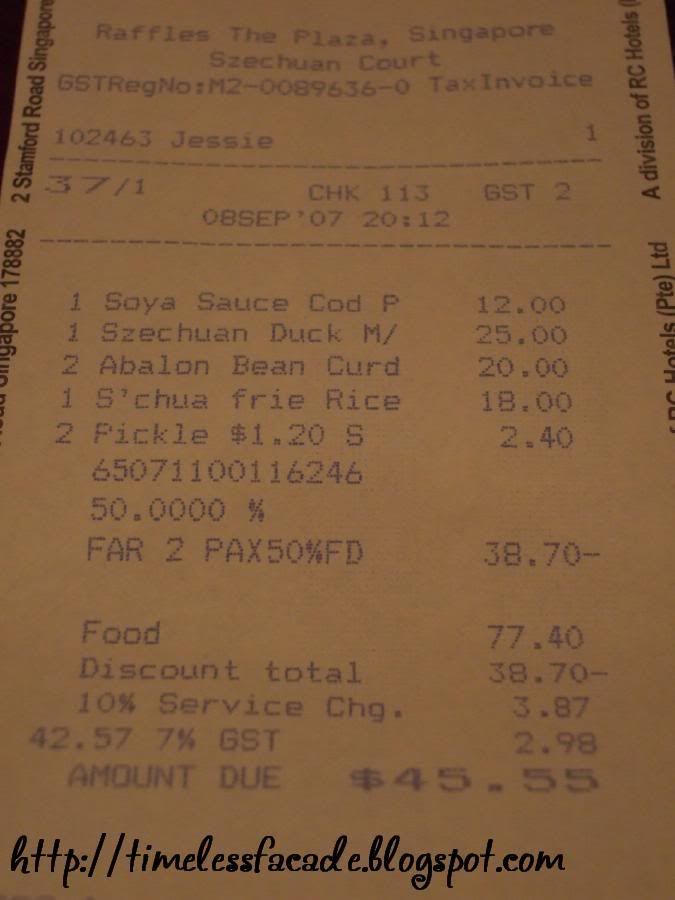 Bill
A still decent dinner emptied our pockets by about $46, after a 50% discount. Take away that discount and I definitely will not return, not for the quality of food. Will you? On a side note, service was acceptable, but could have been better and faster.
Likes: Conveniently located, food is decent
Dislikes: Can be pricey, service can be slow
Final Verdict:
Ambience:7.5/10
Service:7/10
Food:6.5/10
Value for money:6.5/10 (without discount)
Overall:6.875/10
Address:3rd Floor, Raffles The Plaza
Contact: 6431 6156
Opening Hours:
Lunch: 12 pm - 2.30 pm (Mon - Fri)
12 pm - 3 pm (Sat, Sun & PH)
Dinner: 6.30 pm - 10.30 pm (Daily)