Made a trip down to revisit Cheng Li Yuan, a Chinese owned and operated restaurant along Tanjong Pagar Road. The
last time
I ate there, the food was decent enough to warrant a return with my gf and her family.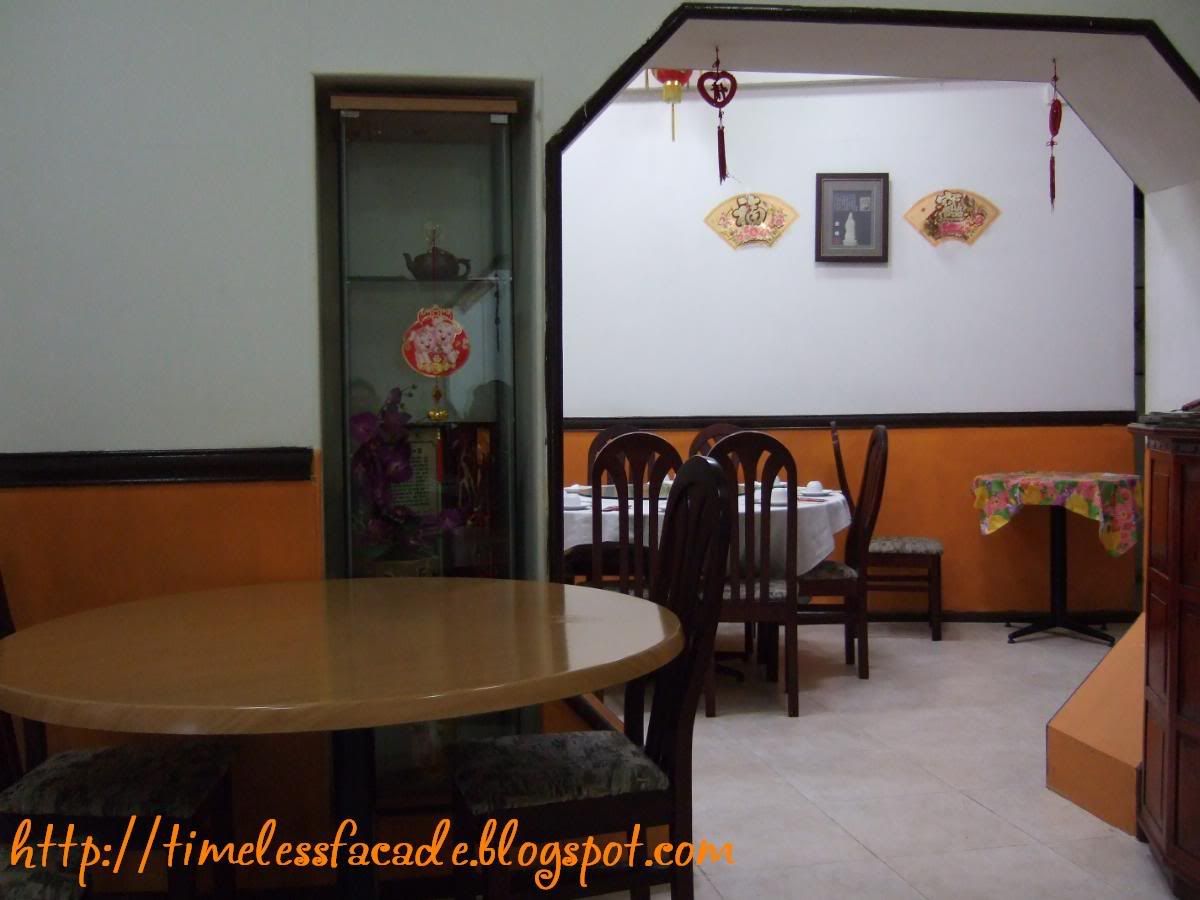 Interior
The place was as I had remembered it, homely and void of people but with the same warm and friendly service from the owners.


Menu


Fried Broccoli with Scallop
This dish was quite well done, tasty without the broccoli coming across as too soft. The scallops were rather tasteless though.


Fish, Dried Scallop with Egg White
I would have liked the dried scallop with egg white better if there was less ginger in it. The egg white was a little too slimy for my liking and I couldn't quite make out any dried scallops at all. A decent rendition at best.


Fried Mao's Spicy Pork
What emerged as one of the must order dishes during
my last visit
turned out to be a terrible mistake this time round. For starters, the pork was a tad too salty and not as crisp and thinly sliced as before. Not to mention that it was a lot oiler than before.
Steamed Juicy Pork Dumplings
The XLB was another case of a previous must try dish gone bad. Okay its not as bad as I make it sound to be but the skin was way too thick and dry on this occasion but thankfully, the juices were aplenty and so was the not too overwhelming pork filling.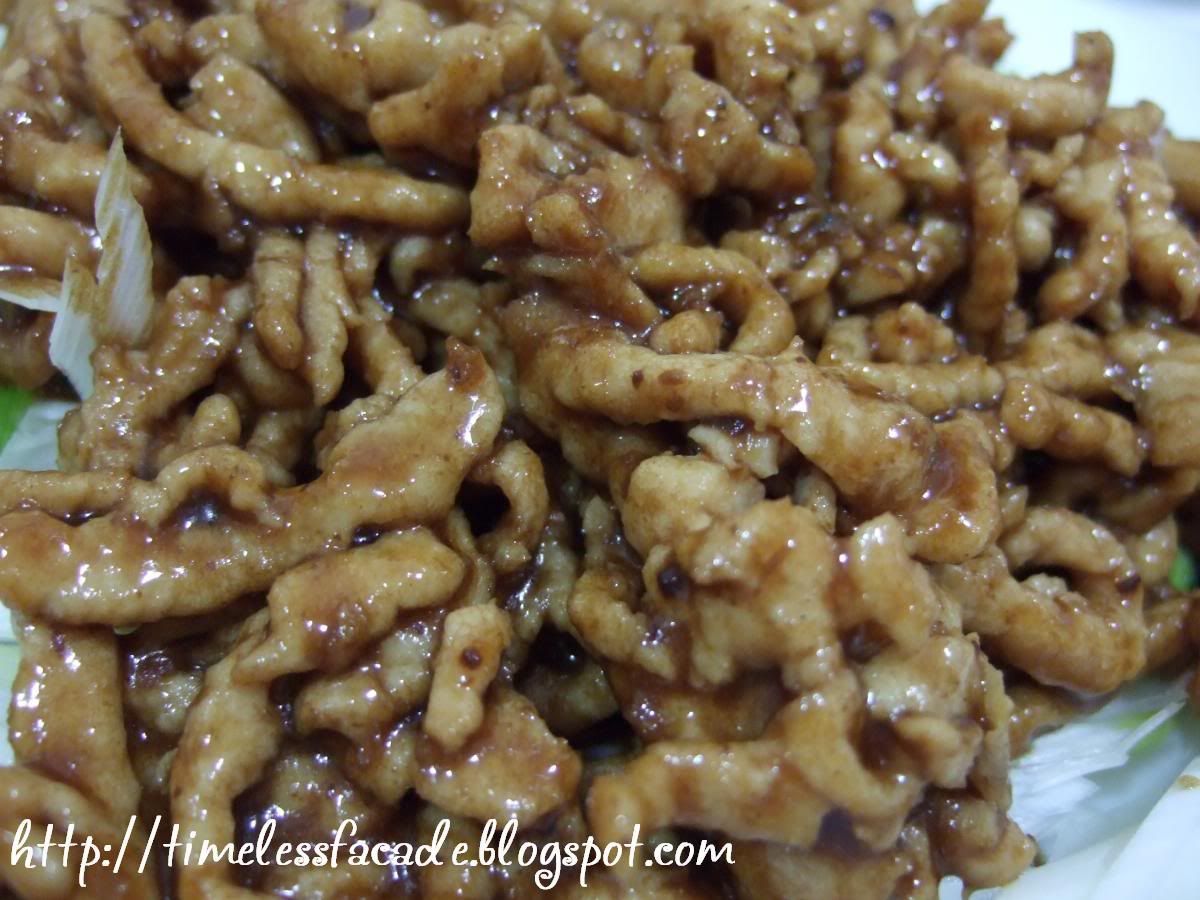 Pork with Special Sauce & Popiah Skin
Doesn't the pork just remind you of fat and juicy worms? Shudders aside, I found the pork a little too soft and slushy for my liking. When eaten with the warm popiah skin, it was average and nothing out of the ordinary.


Special Fried Prawn
2 words. A joke. Thats what special fried prawn was. Imagine an average sized prawn being coated with loads of thousand island sauce and then dipped into lots of deep fried potato slices and drizzled with a bit of candy bits. What were they thinking?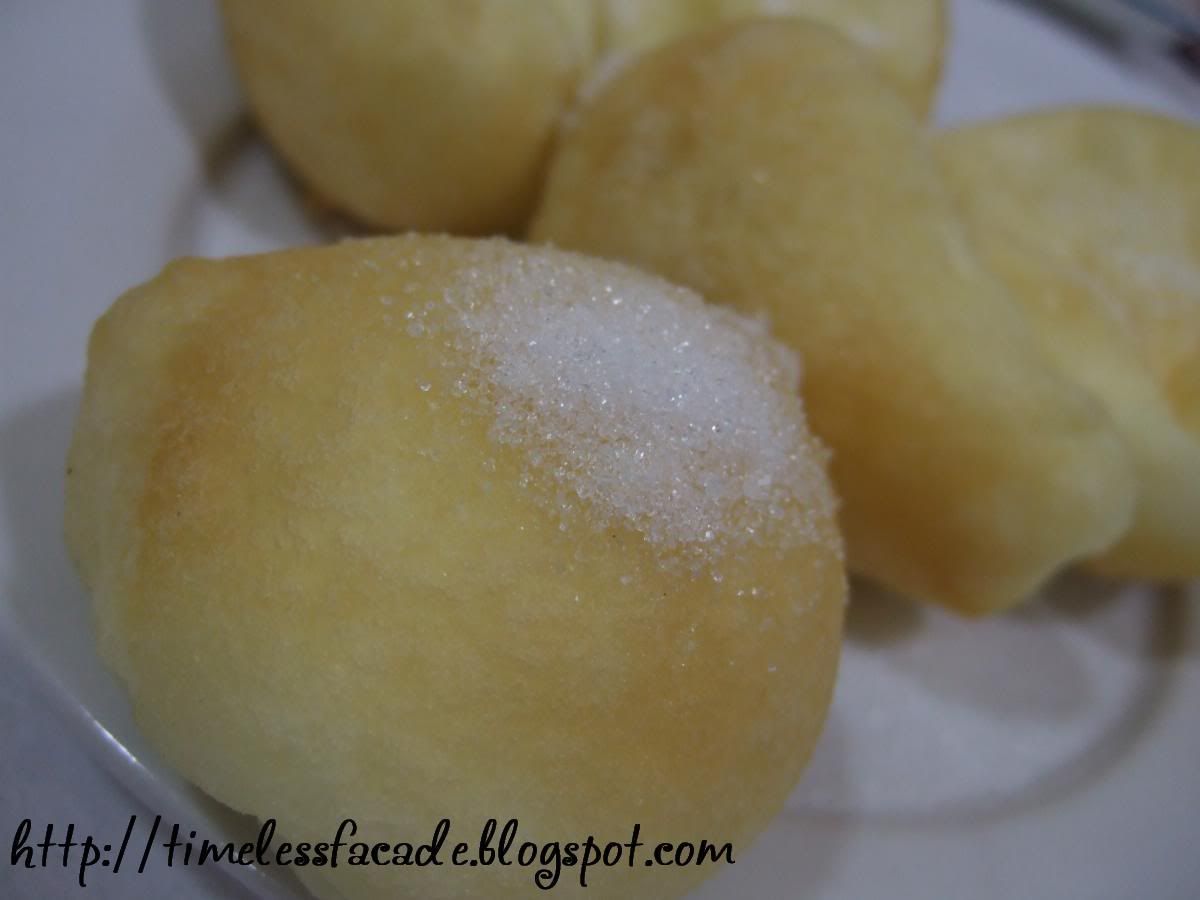 Red Bean Snow Bun
Finally the only thing noteworthy - the red bean snow bun. As mentioned in my previous review, the bun is made from deep frying egg white and stuffing red bean paste into the center. Simply good!


Bill
The 5 of us spent $85 on a rather lacklustre dinner, which is very much of a joke itself. I honestly don't see myself ever returning.



Likes: Warm service
Dislikes: Average food

Final Verdict:
Ambience:7/10
Service:7/10
Food:6.5/10 (7.5/10 for the red bean snow bun)
Value for money:6/10

Overall:6.5/10

Address: 72 Tanjong Pagar Road

Contact: 62272551

Opening Hours: 11am to 3pm, 5pm to 10pm daily