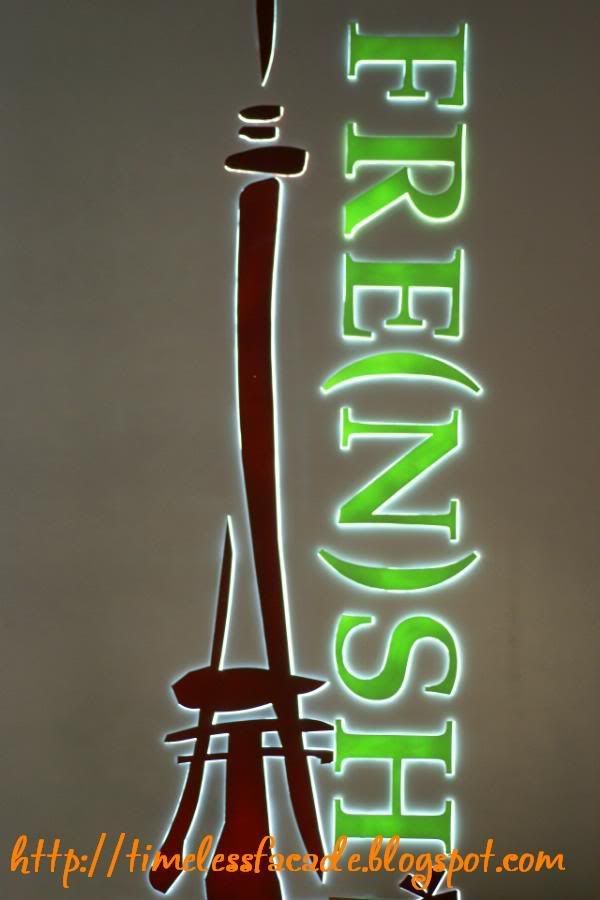 Had an appetite for cheap French food so headed down with my gf to FRE(N)SH at Vivo City for a quick tartine fix.
Exterior & Interior

Hidden in a quiet corner of the colossal shopping mall, FRE(N)SH is interestingly named, from which I infer to be a short form for French & Fresh or vice versa. I may be wrong, but I deserve some marks for trying? The place in itself is tiny, as evident by the bar counter seats which take up the majority of the place. There are 4 tightly packed tables in a corner as well but they shouldn't even be an option unless you seriously don't mind sitting about 20cm away from the next table.
FRE(N)SH Chicken Tartine
How could I resist ordering a Tartine with the same name? (I'm assuming its their signature dish.) The bread was nicely toasted with extremely generous amounts of chicken, sliced potatoes and mustard. Personally, I couldn't quite stomach the mustard as it made me tear involuntarily but the chicken and potatoes were good. Probably next time round I'll ask for mayonnaise instead.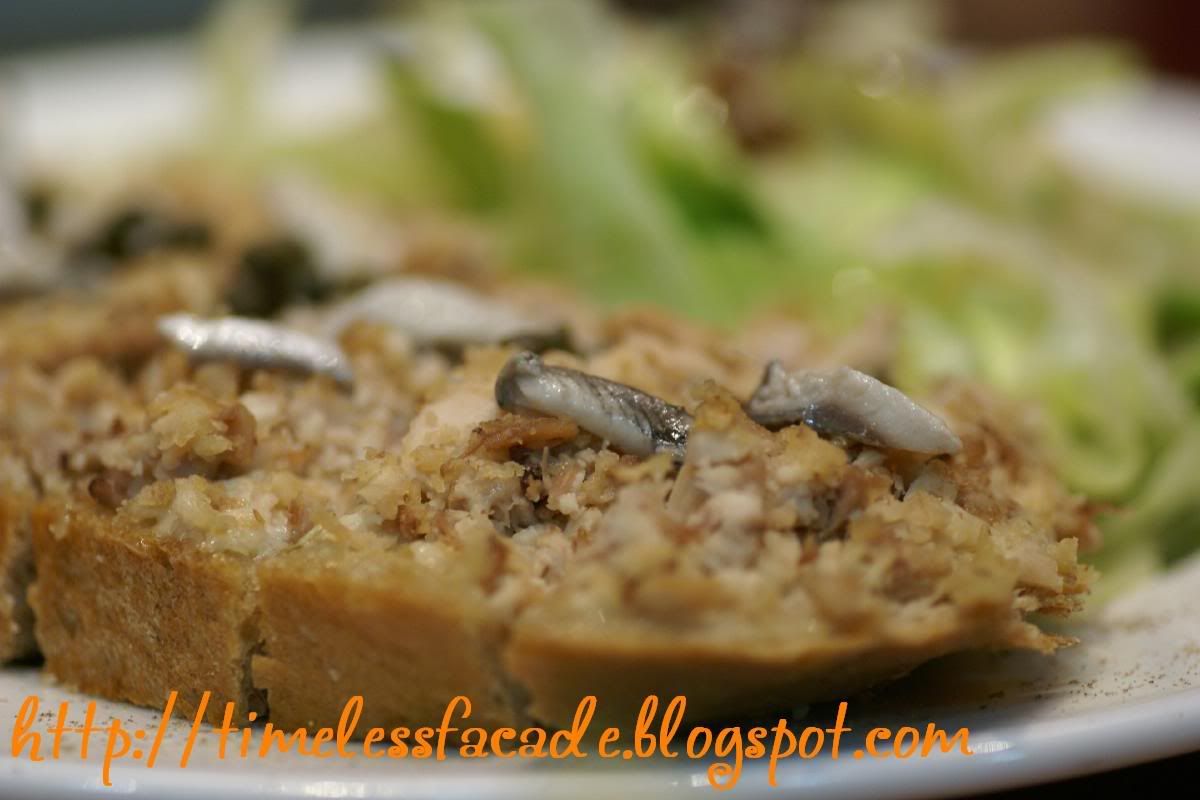 Chicken Tartine
This was very similar to the FRE(N)SH Tartine except that it had anchovies and it came with mayonnaise instead of mustard. As with the former, ingredients were generous and this dish had a slight fishy overtone which generally went well with the chicken taste. However, any stronger and it would have been revolting (at least for me).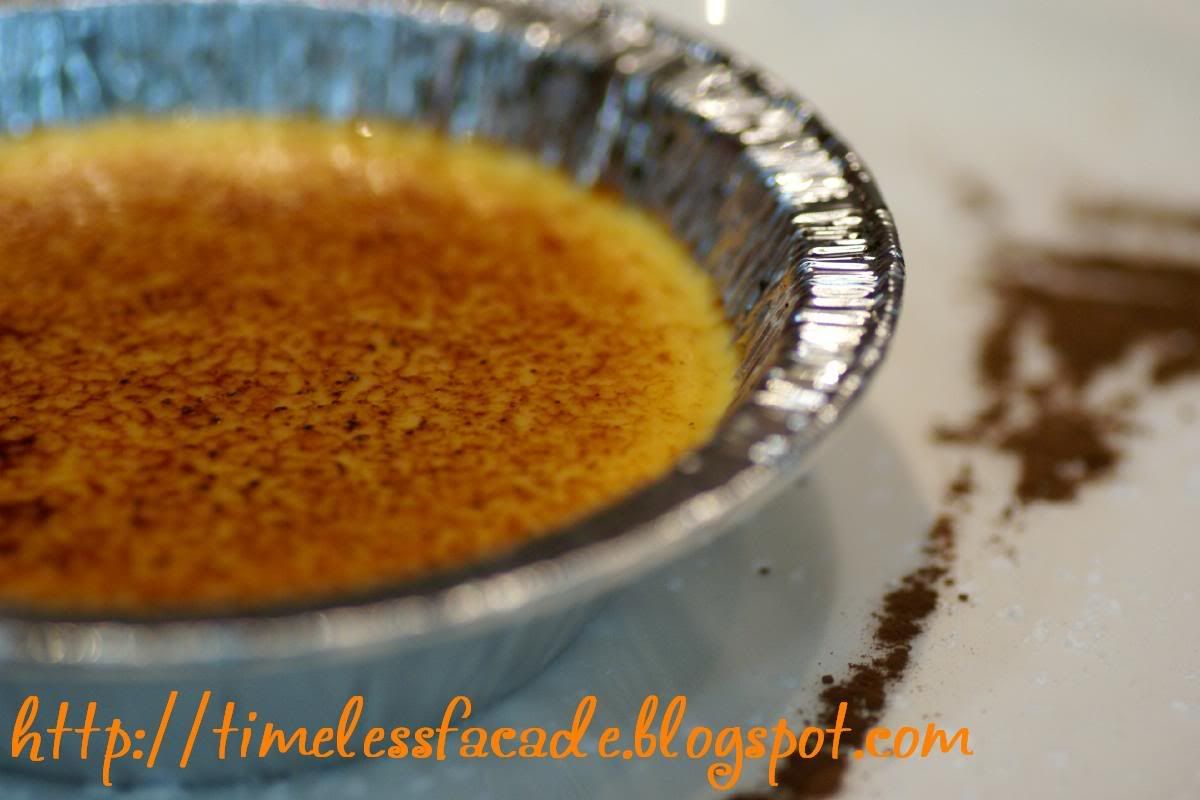 Crème brûlée
Served in an aluminum foil container, the layer of sugar atop looked a tad charred but broke easily with the slightest effort. Didn't find it to be quivery smooth though. But I could make out the vanilla beans in it, which probably means that its home made. Thumbs up to that!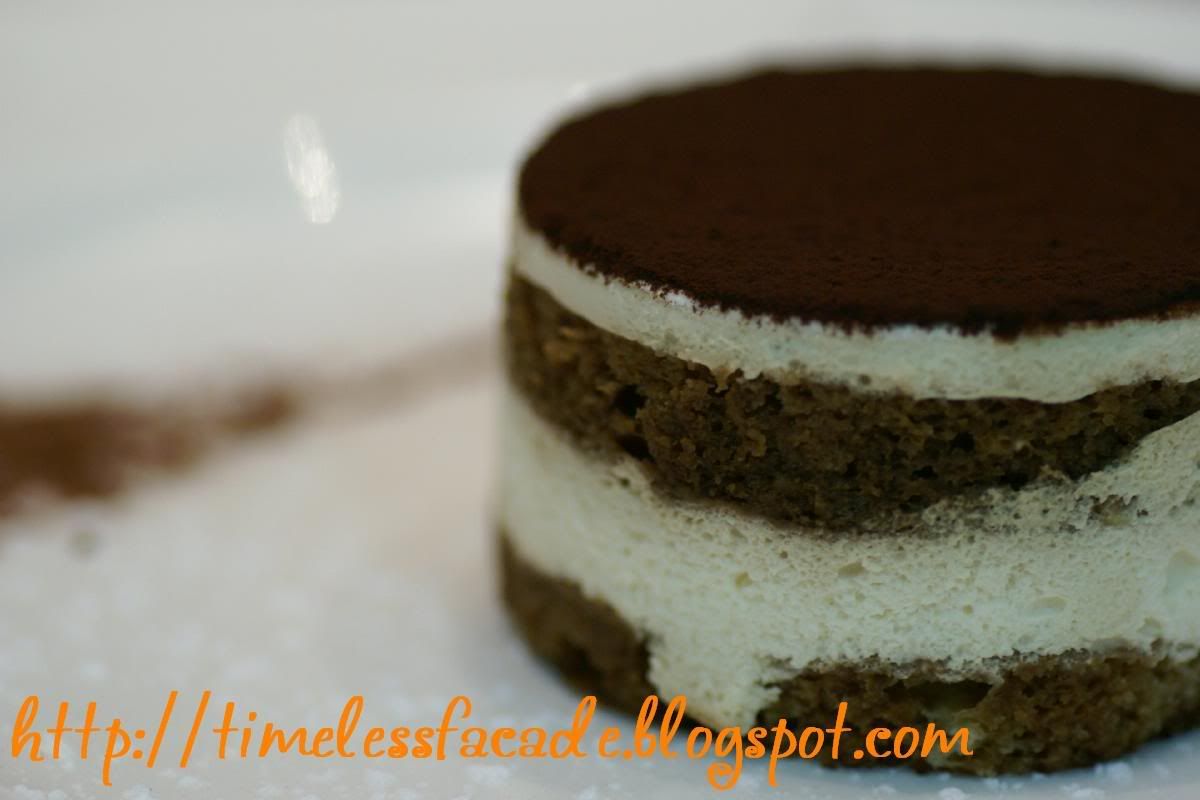 Tiramisu
Looking more like a chocolate cake than anything else, the Tiramisu had a nice amaretto liqueur taste to it, which is different from the usual Kahlua infused ones. However, I did find the layer of sponge a little too excessive, so much so that it reminded me of eating a slice of cake. On that note, the Mascarpone cheese was a little lacking. But overall rather smooth and decent.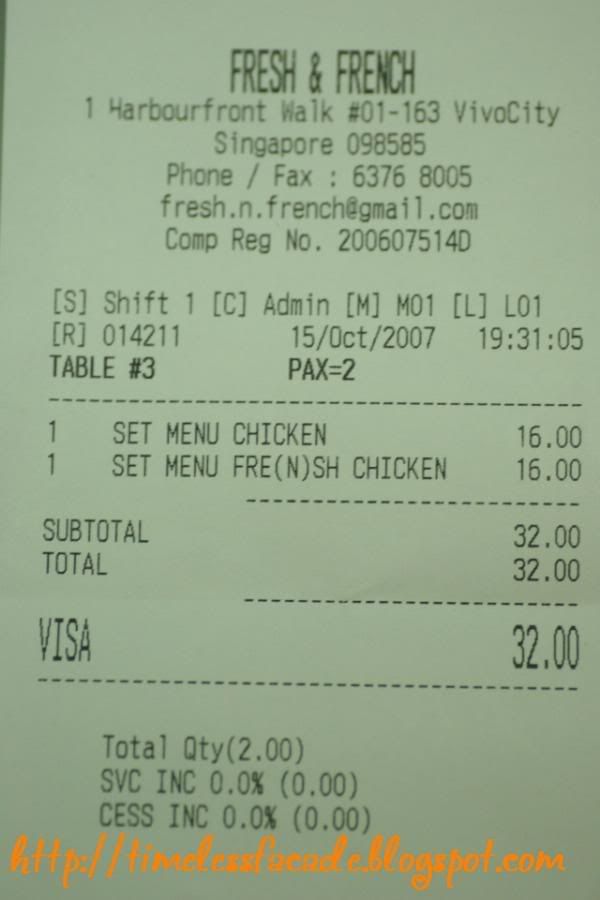 Bill
No GST, no service charge, what more can I ask for? Well maybe a mint to cleanse my breath. I'm just being corny here but $32 for 2 set meals is a rather good deal if you ask me. A drink, a Tartine and a dessert - a complete meal without busting your wallet.



Likes: Good value, decent food
Dislikes: Cramp permises

Final Verdict:
Ambience:6.5/10
Service:7/10
Food:7/10
Value for money:7/10

Overall:6.875/10

Address: #01-163 Vivo City

Contact: 96439978

Opening Hours: Daily: 10am - 10pm (last order 9.30pm)