Was back once again at Prego in hope that things would be better after my disappointing
last visit
some months back. Actually cheapskate/greedy me was cajoled by the fact that I could order/stuff more for the price with 50% off.
Interior
Spacious with high ceilings and huge windows that look out to the pedestrian walkway just outside, Prego doesn't strike you as an Italian restaurant in any way. And certainly not one which practices the fine dining concept.


Bruschetta

A stunning piece of art, a most aesthetic presentation of this humble Italian dish in all its glory. Pity such stellar comments couldn't be extended to its taste. For one, the bread was way too toasted and hard, marring the whole should have been crispy on the crust yet soft on the inside experience. I couldn't detect any olive oil taste on the bread as well, which made this dish as good as eating dried croutons with diced tomatoes.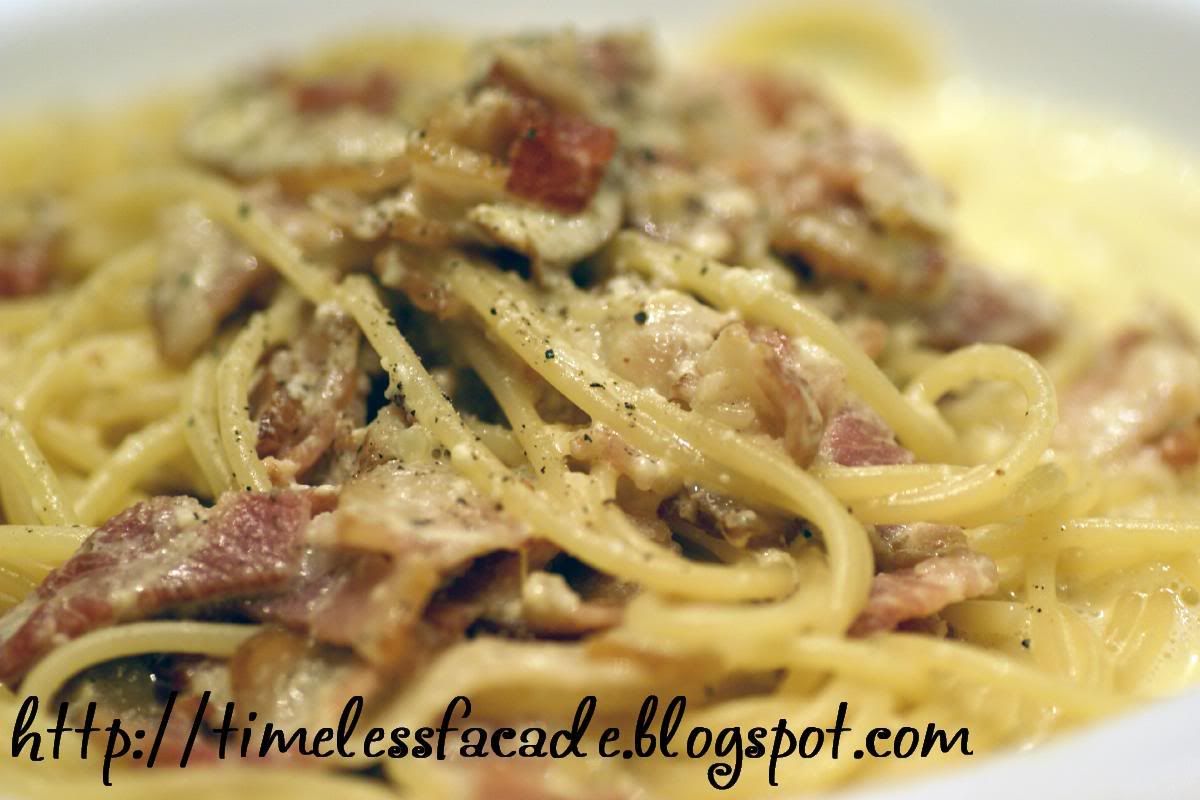 Spaghetti alla Carbonara

A most common Italian dish, but to do it well takes quite a bit of skill. Prego's rendition was certainly not the best that I've tried but I dare say its probably one of the better ones. The pasta was al dente while the gravy wasn't too dense, going well with the very generous servings of bacon bits. Salty yet creamy, my personal favourite.


Calzone Farcito - Folded Pizza with Smoked Ham, Mozzarella, Mushroom, Black Olive, Artichokes, Pork Sausage, Smoked Scamorza Cheese and Spinach
This is honestly the first time I've tried a folded pizza and frankly, it definitely will not be the last time. Gimmicks aside, it reminded me of a huge curry puff with loads of stuffing in it. The dough was nice and chewy while the stuffings guarantee more than a mouthful. Only gripe I have was that the dough was a tad too oily, as evident by the dabs of oil on the exterior. I still like it though!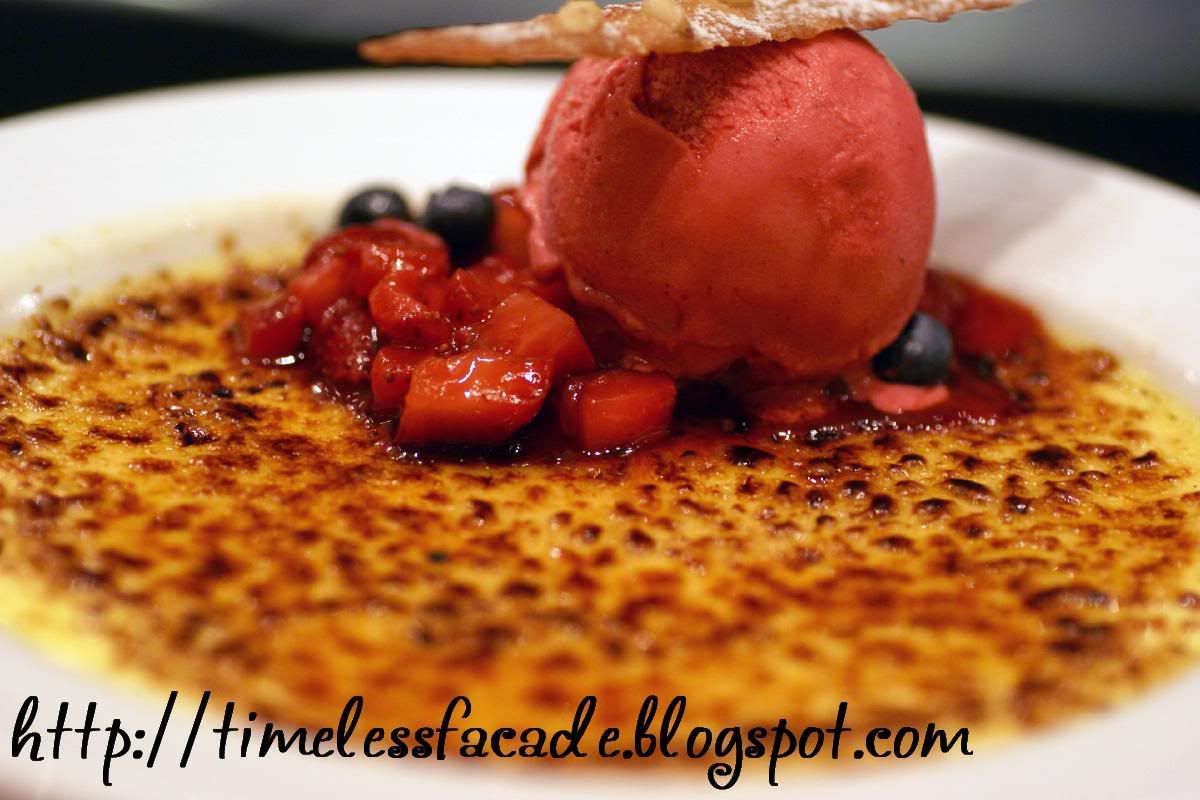 Crema Bruciata al Basilico, Composizione di Frutti di Bosco
Though the Creme Brulee didn't look the least bit appealing with its a little too charred sugar layer, it was quite good if I may say. The layer of sugar was thin and didn't stick to my teeth while the pudding was soft and quivery with a nice tinge of basil. Coupled with the contrastingly sour raspberry and hibiscus sherbet, it was really a pleasure to eat.


Tiramisu
The Tiramisu was 70% Mascarpone cheese and 30% sponge, resulting in a dessert that was as light as air. Adding to the delightful equation was the slight taste of kahlua, which I believe came from soaking the sponge fingers in the liquor. However, it did seem a tad watery at the bottom.


Bill
Well $52 for 2 pax (after discount) is a steal for the quantity and quality of food. If this dinner is anything to go by, I'll definitely be back for more.

Likes: Above average food, portions are not dainty
Dislikes: Not exactly cheap without discount

Final Verdict:
Ambience:7/10
Service:7/10
Food:7.5/10
Value for money:6.5/10 (without discount)

Overall:7/10

Address:Level 1, Raffles The Plaza, 80 Bras Basah Road

Contact:64316156

Opening Hours: 11.30am to 2.30pm & 6.30pm to 10.30pm Daily