There are 2 faces to Geylang - the notorious red light district thronged by "social escorts" and the food haven where tiny shops and restaurants line every nook and cranny, serving up good food. Shatin Kitchen obviously falls into the latter category and is helmed by chef Tonny Chan.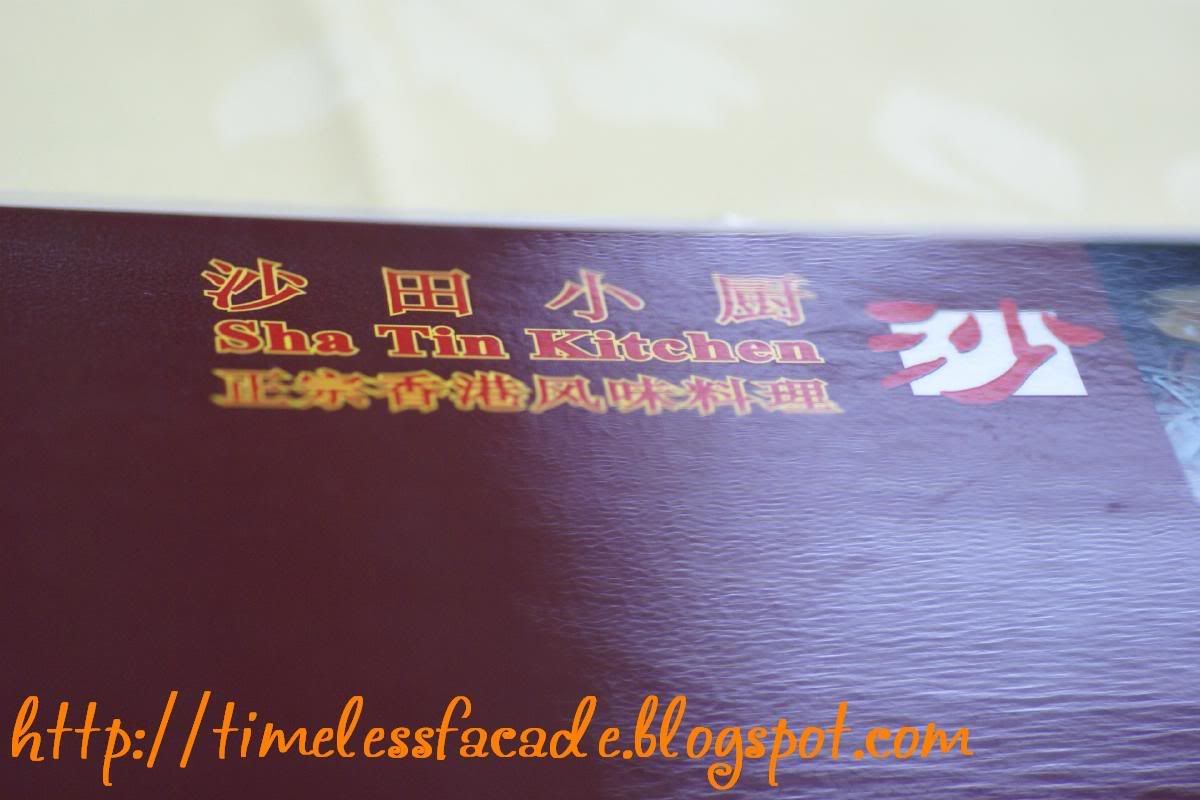 Menu
Newspaper articles adorn the walls of this unpretentious air conditioned eatery located right at the beginning of Geylang road. Decor is simplistic and reminiscent of a typical Chinese restaurant without the frills.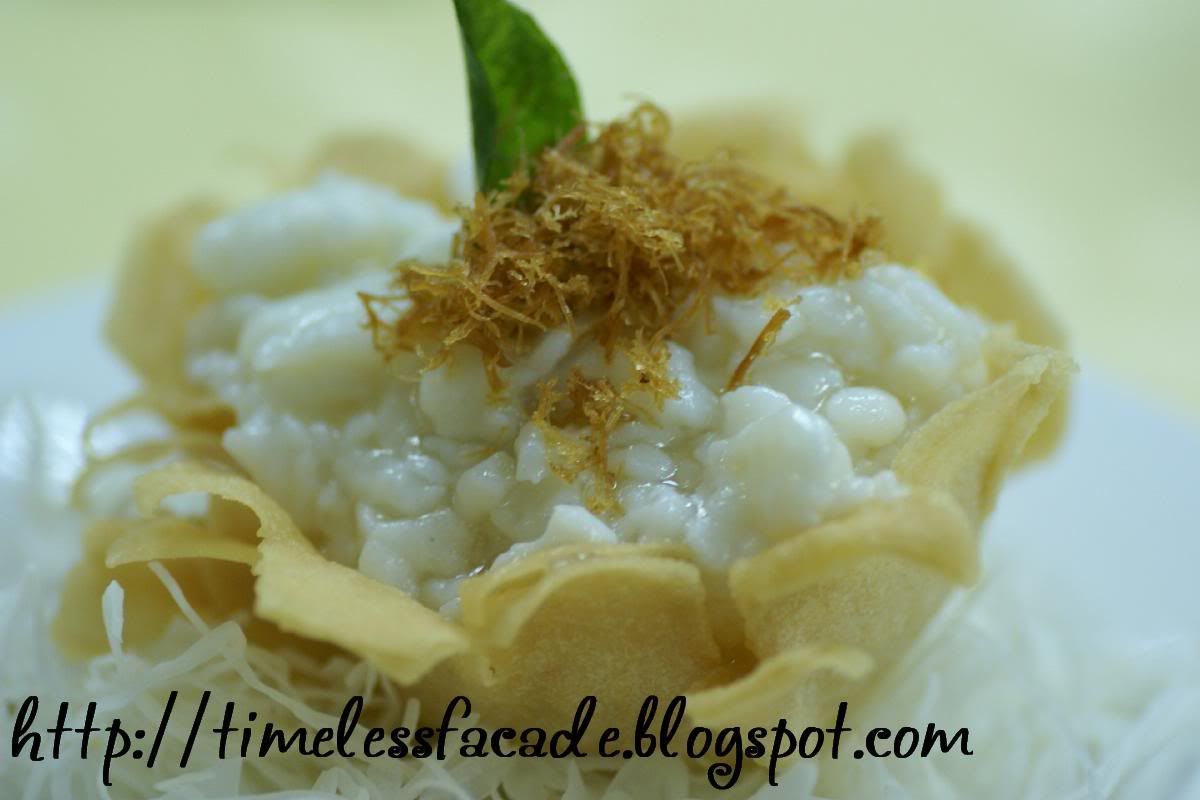 Crouching Tiger Hidden Dragon
In case you are wondering, no, chef Tonny didn't name this dish after Lee Ang's Oscar winning movie. It is so named because of the ingredients in the dish - egg white, lobster and scallops as well as the way it is presented - in a basket made from deep fried wanton skin. This dish won chef Tonny an award in a cooking competition some years back and was featured in the recent 100 best dishes article published by the Straits Times. With the accolades aside, it was down to the taste test. Honestly, it was disappointing. Yes, I could taste the texture of the scallops and the egg white but where was the lobster? And if eaten alone without the wanton skin, it proved to be a tad too salty for my liking. Eaten with the skin, it was really nothing nothing to shout about, coming across as average and not something I would pay $6 a portion for.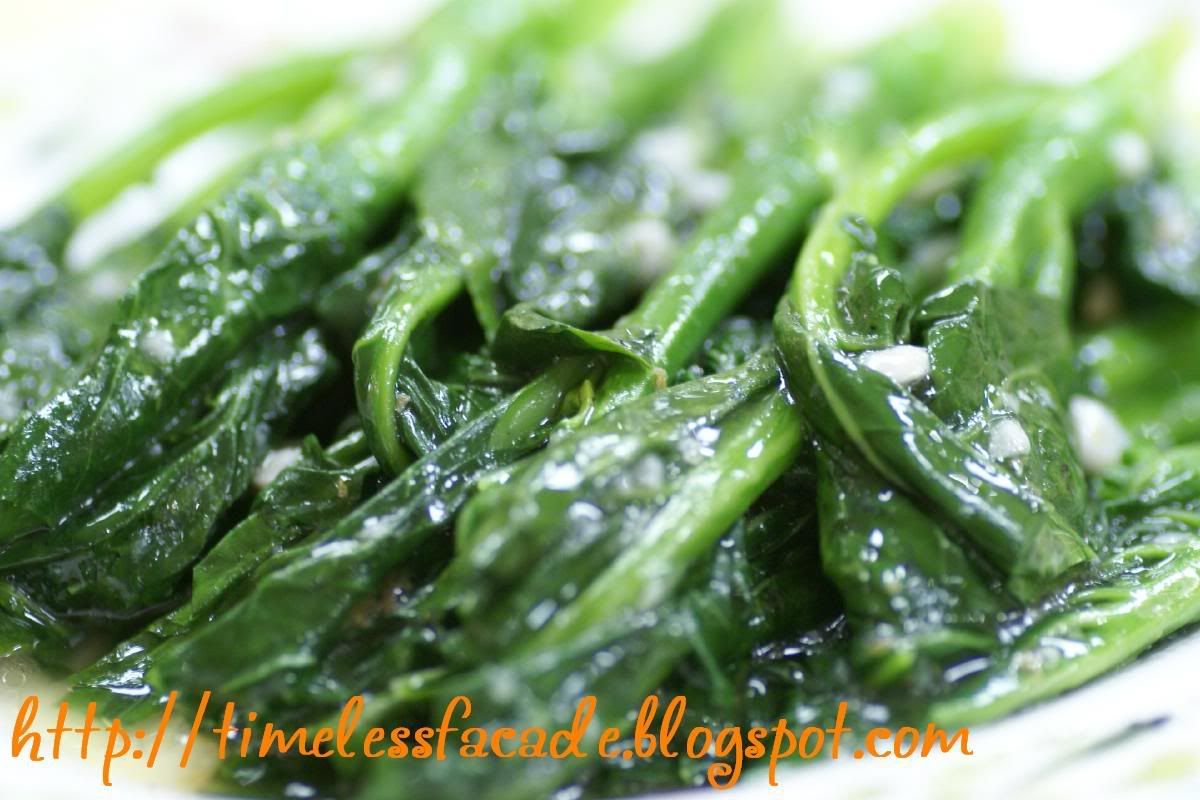 Kailan
The vegetables were tasty but rather limp, probably due to overcooking and the gravy was a tad too starchy for my liking.

Five Spices Fried Pork Chop
Sorry about the literal translation but theres no English name for this dish in the menu. The pork chop was undoubtedly the best dish of the evening, with the meat tender yet lightly sweet and chewy. It actually tasted like very tender
char siew
, albeit of a different colour. Couldn't quite make out the five spices though.
Deep Fried Cod Fish
I liked the fact that the cod fish came with nice small tomatoes alongside to spruce up the entire dish. What I didn't like was that the fish meat was bland and soft, nothing like the firm yet smooth meat good cod fish should have. The accompanying sauce was rather bland as well, tasting like a watered down version of oyster sauce.


Fruits & Red Bean Paste Pancake
The fruits were complementary but the pancake was an ordered item. I've always been biased towards red bean paste pancakes but this one was a little let down. Though fragrant, the flour was too thick which made it rather chewy overall. On a positive note, the red bean filling was generous and not too sweet.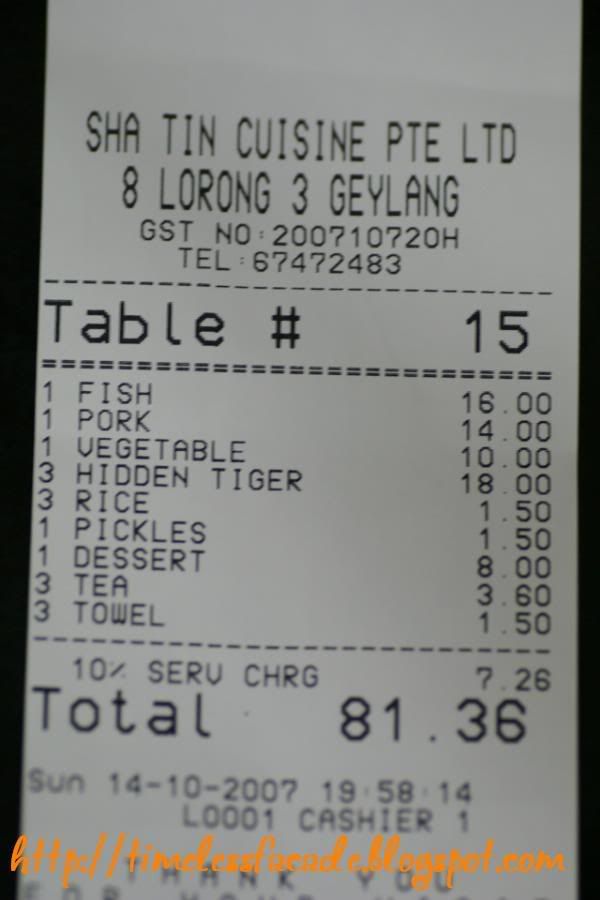 Bill
The 3 of us chalked up a bill of about $81, which is rather expensive given that the quality of food was merely slightly above average and portions are lacking in size. On a side note, I'm suitably impressed with the level of service at Shatin Kitchen, something lacking in alot of small Chinese eateries nowadays. However, all the hype surrounding this eatery is totally uncalled for in my humble opinion and I highly doubt that I'll be back.



Likes: Good service, decent food
Dislikes: Rather pricey for quality of food

Final Verdict:
Ambience:6.5/10
Service:7/10
Food:6.5/10
Value for money:6/10 (without discount)

Overall:6.5/10

Address:8 Geylang Lorong 3

Contact:67472483

Opening Hours: 11.30am to 2.30pm & 6.00pm to 11pm daily