I've always had a penchant for brunch - whiling the lazy mornings away in a serene setting coupled with hearty fare and great company. What better way to unwind and enjoy the intricate subtleties of life? And I've found just the place to do so - Wild Rocket. The man at its helm is none other than lawyer turned chef, Willin Low, who has built up a reputation for cooking dishes which are Singaporean at heart but with a twist.
Interior
Nestled at the top of a hill (Mount Emily), Wild Rocket is a quaint little eatery/restaurant docked on the first level of Hangout Hotel. The decor is simple, focusing on the simplicities and the giant glass windows complete with semi transparent curtains allow sunlight to peer through, creating a cheery and lively atmosphere sans the heat. An air of serenity and elusiveness lingers in this dreamy and charming little outfit.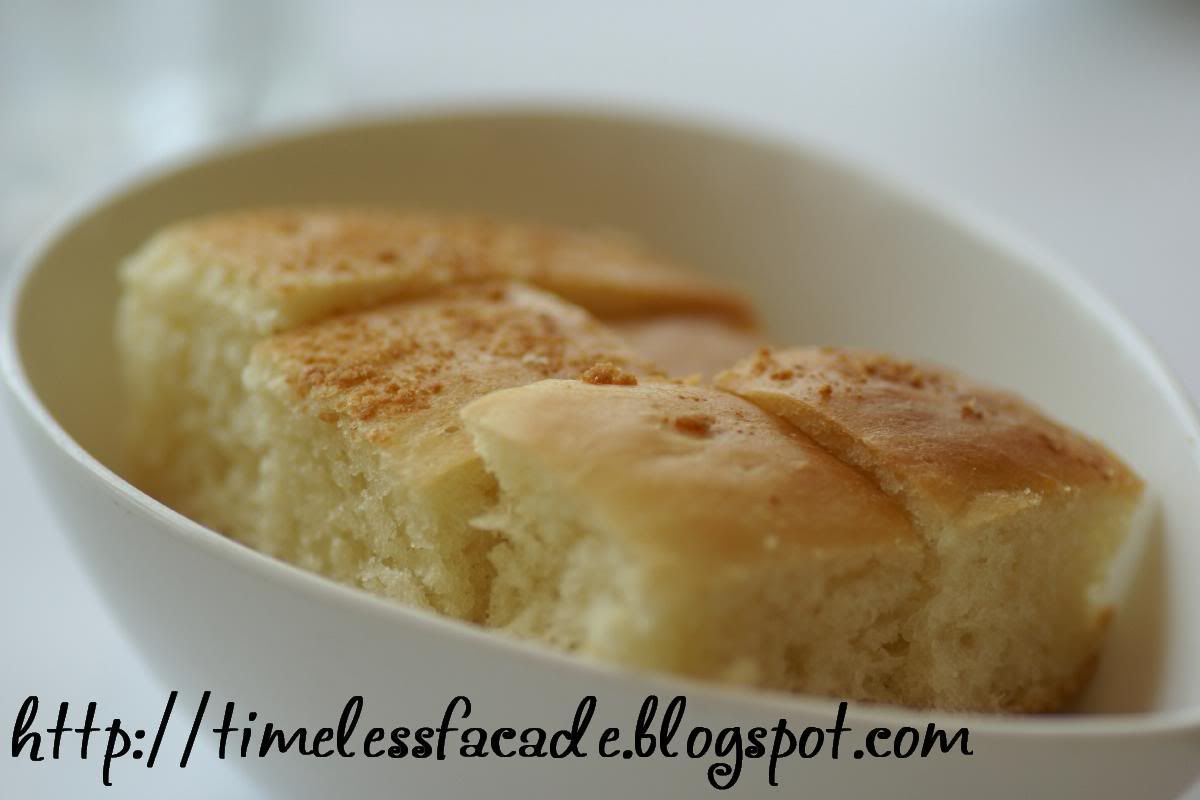 Complementary bread
Though not billed as a fine dining restaurant, Wild Rocket still serves up complementary bread, which didn't quite impress me honestly. For one, the bread was too porous and came across as a tad too dry and bland. Thankfully, it was served warm.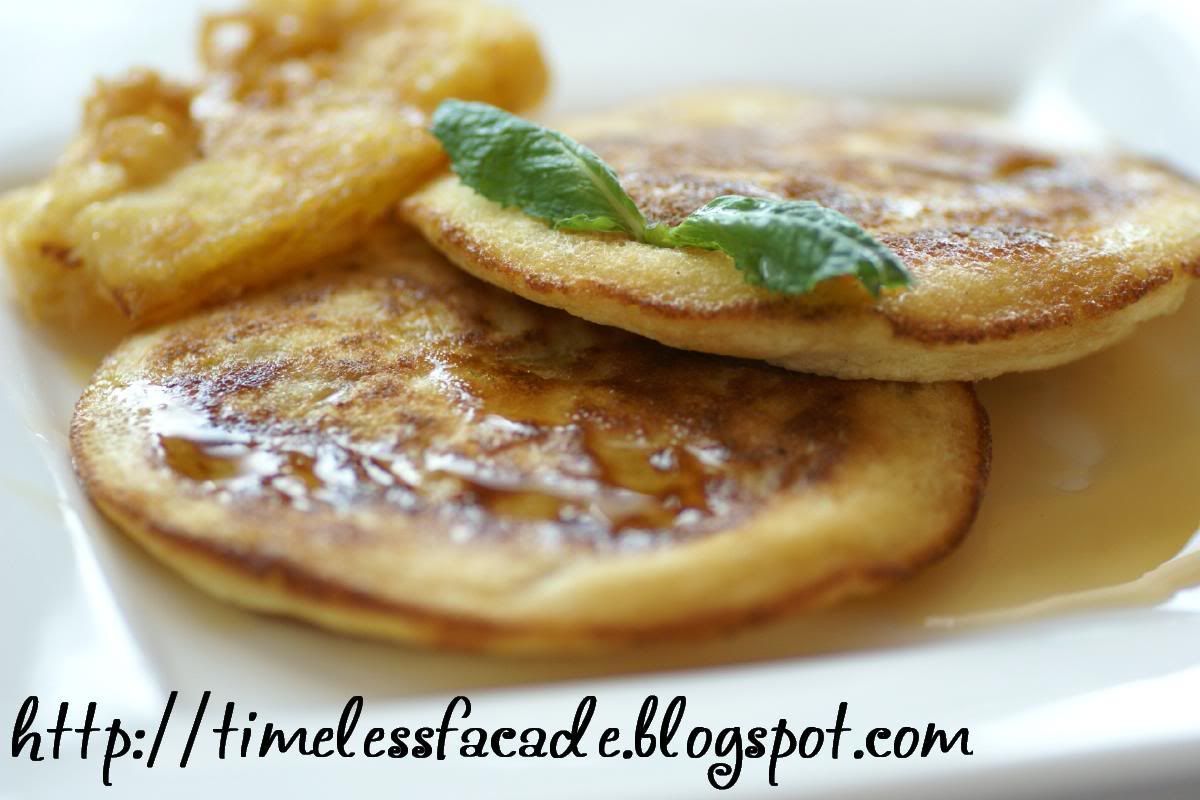 Ricotta Jackfruit Pancakes with Maple Syrup


No this isn't a picture of left over pancakes. Its what we got for $8.50 - 2 small pancakes and 1 piece of deep fried jackfruit. It was excellent though, soft and fluffy with a tinge of jackfruit taste. Bits of jackfruit were also embedded within for added texture/flavour and the sweetness of the maple syrup was just about right. Now someone please explain to me why do good things always come in small packages?
Laksa Pesto with Spaghetti with Tiger Prawns & Quail Egg
A most interesting dish. As the name suggests, its spaghetti covered with coriander and bits of chilli flakes which is supposed to have a mild
laksa
taste. And by golly, it certainly does! The pasta was al dente but a tad too dry for my liking. I counted 3 average sized prawns and 3 quail egg halves, which certainly doesn't place this dish in the generous ingredients category. Honestly, this is not something I'll order again cause I don't find it outstanding.
Scrambled Eggs, Fresh Beef Sausages with Toast
A greedy mistake on my part. I had spied the adjourning table ordering this dish and the serving certainly looked generous. Oh boy, how wrong I was. 2 sausages, a small serving of scrambled eggs and a side of toast. The dish was clean in less than 5 mins, but not that it tasted great in case you are assuming. The sausages were rather salty and the meat didn't seem firm. As for the scrambled eggs, it was too salty as well and tasted like too much milk had gone into it.


The Wild Rocket Burger with Sun Dried Tomato Salsa

Notice the usage of the word "The" in the name of this dish. Its obviously Wild Rocket's signature offering and is THE must try burger. Pleasing aesthetics aside, the burger weighed in slightly bigger than Iggy's offering but smaller than those of Carl's Junior. The patty was huge by the way and rather well mashed, chewy and moist yet not overwhelming. Interestingly, the sun dried tomato salsa atop the patty was a tad sweet but complemented the beef almost flawlessly. The accompanying potato cubes were a little too soft and salty (I could make out the salt granules on the potatoes).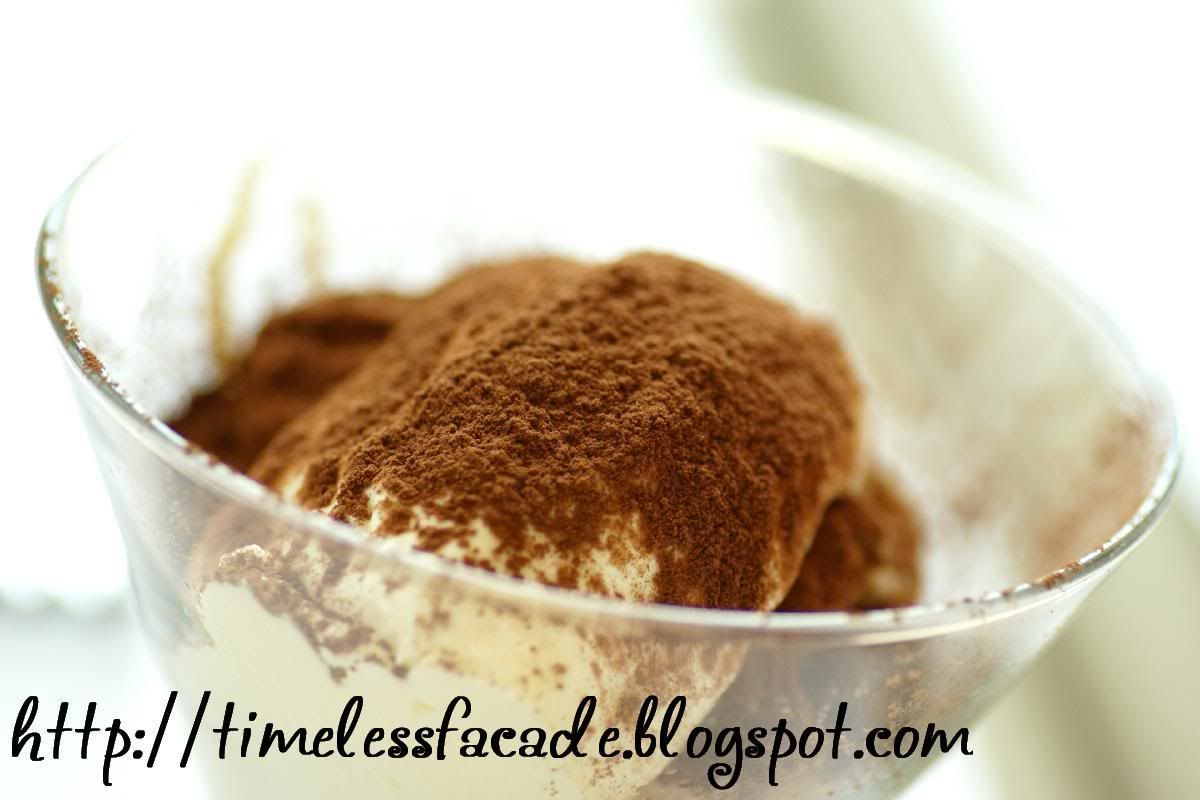 Kueh Buloh Tiramisu
Here's another classic example of how much of a mountain tortoise I am. I have no inkling whatsoever as to what in the world is
Kueh Buloh
. Shame on me. But the
Kueh Buloh
Tiramisu was quite good if you ask me. Soft with a nice layer of ice cream beneath it. But it kinda loses the Tiramisu flavour and composition though, which is rather ironical.
Dark Lava Chocolate Gateau with Ice Cream
Few molten chocolate cakes can match the truly splendid rendition by
Mortons
or the value for money offering at
Abof
. Wild Rocket's version comes close. Well almost. Its decidedly as good as
Abof's
but significantly more expensive as well (not as expensive as
Morton's
though). The shell was slightly hard while the spongy interior was soft and moist. Thick oozing, not too sweet chocolate completed the picture. But it was small, even smaller than
Abof's
.
Bill
I had a good and leisurely brunch, no doubt about that. But $95 for 3 pax does seem a little steep especially with the smallish portions. Its a nice place to hang out though and service is good. They will definitely be seeing more of me. On a side note, please let me reiterate that the place is tiny and you are looking at about probably 30 people max so please please please make your reservations.
Likes: Nice place to enjoy a lazy brunch, good service, good food
Dislikes: A tad pricey, location rather inaccessible, parking is a major headache
Final Verdict:
Ambience:7.5/10
Service:7.5/10
Food:7.5/10 (Except for the sausages with egg)
Value for money:6.5/10
Overall:7.25/10
Address: Hangout hotel, 10a Upper Wilkie Road
Contact: 63399448
Opening Hours:
Tues - Sat
12 noon to 3pm (lunch)
6.30pm to 11pm (dinner)
Sundays
11.30am to 3pm (brunch)
6.30pm to 10.30pm (dinner)
Closed on Mondays
Website: http://www.wildrocket.com.sg/
Let me end with a random shot I took of the cactus on our table.