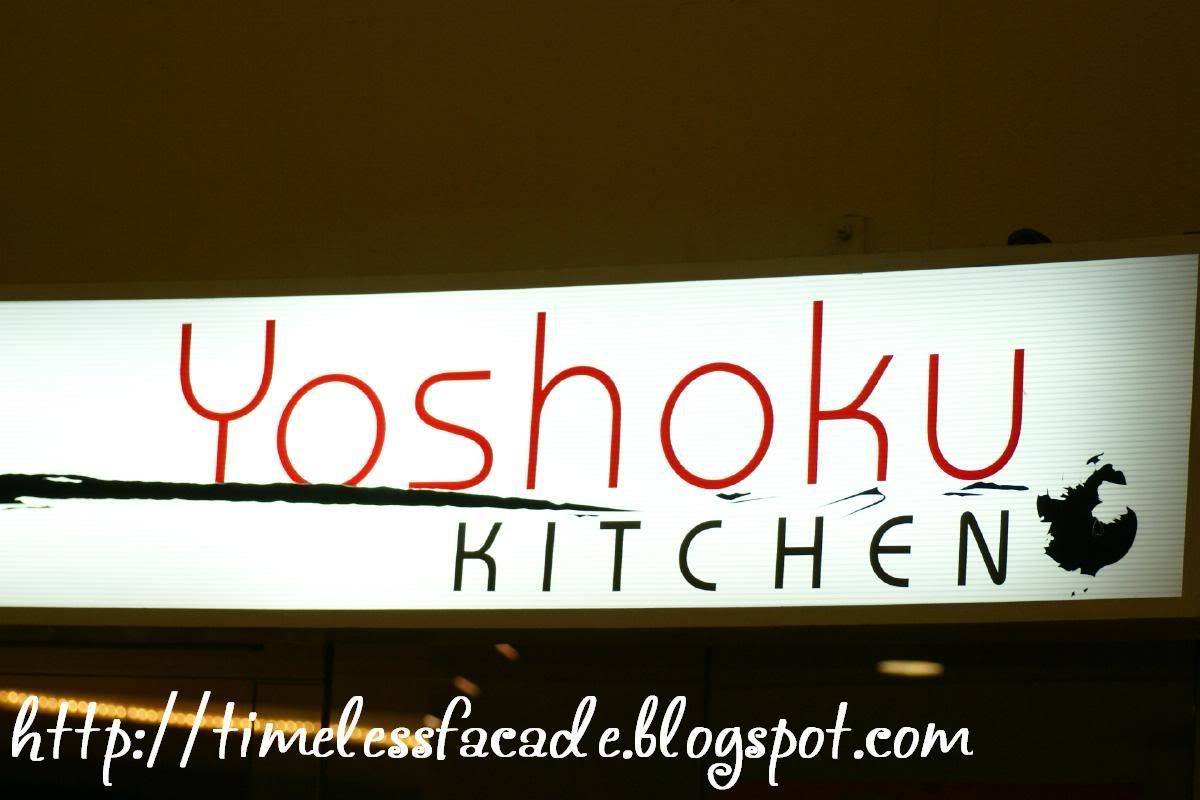 Popped by sleepy Serene Centre with my gf for some cheap French food only to find it packed to the brim with a long queue to boot. So we sort of gave up the idea and settled for the only other alternative (besides MacDonalds), Yoshoku Kitchen.
For cavemen like me, Yoshoku simply means western food with a Japanese flair aka fusion, for lack of a better word. This 1+ year old eatery sits quietly next to its more illustrious neighbours, Island Creamery and La Petit Cuisine. A cosy darkened interior complete with a floor to ceiling window beckons.
Menu


Hotate Mentai Chizu Yaki
The Hotate Mentai Chizu Yaki, or scallops baked with cod roe sauce, was rather interesting as I've never eaten scallops covered with a thick layer of cheese before. The scallops were quite a size and came buried under mounds of thick gooey cheese buffered by the Thousand Island taste alike cod roe sauce. Honestly, I liked it quite a fair bit (I'm a cheese freak) except for the fact that the cod roe sauce was a little too overwhelming.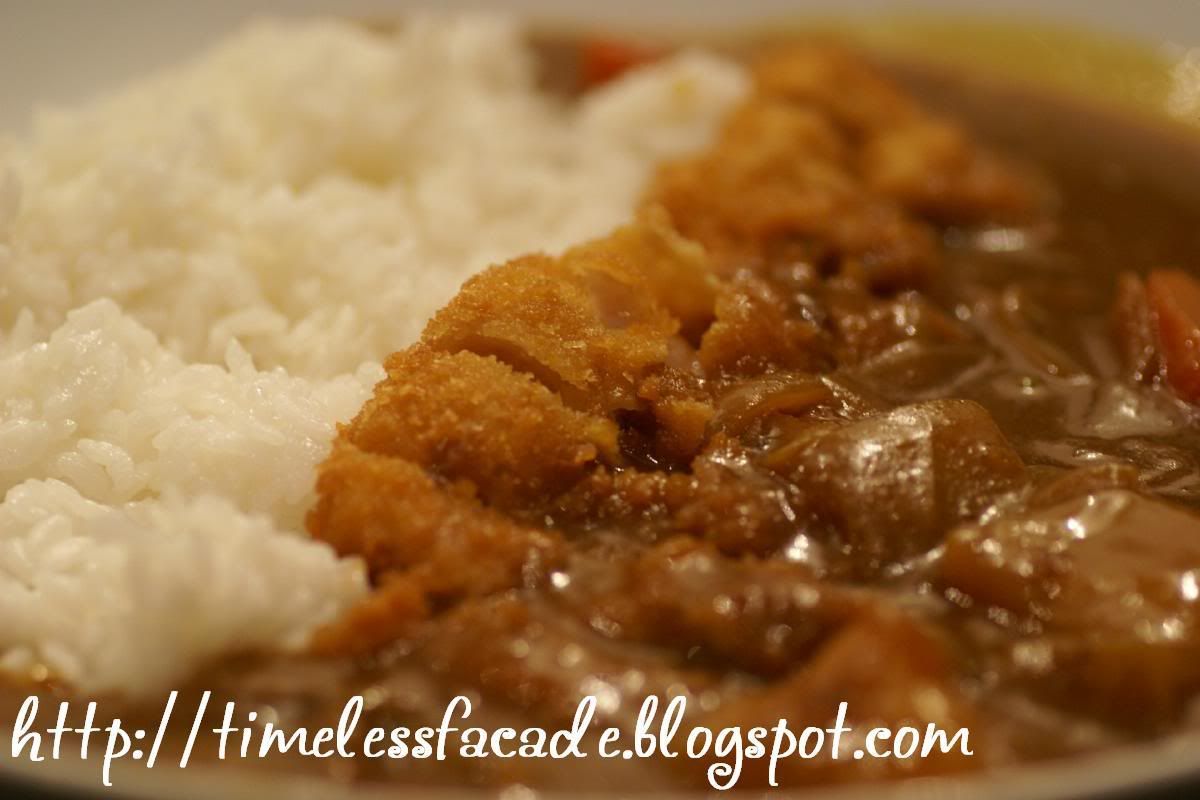 Japanese Curry Rice
How good/bad can Japanese curry rice get? Yoshoku's rendition was averagely decent and unexciting. Curry was neither too watery nor coagulated but normal rice was used instead of Japanese rice, which was expected for the price ($8).


Wafu Bifu Suteki

Primed as one of the must tries in this restaurant, the Wafu Bifu Suteki, or beef steak with Japanese sauce, was a tad disappointing given that I had much higher expectations of it. The beef was unevenly cooked, with some parts being almost well done while others tended more towards medium well. That aside, the beef was relatively succulent and chewy but lacked the natural beef taste although I did find it quite well seasoned. The Japanese sauce was nothing more than a milder and sweeter version of the black pepper sauce.
Bill
$54 for 2 pax for a decent and filling meal in a serene environment is a little on the high side but still within the reasonable range IMHO. Service is good as well which is definitely a plus. Just don't get your expectations too high.



Likes: Nice place to have dinner, good service
Dislikes: A tad pricey, food is nothing to shout about

Final Verdict:
Ambience:7/10
Service:7/10
Food:6.5/10
Value for money:6.5/10

Overall:6.75/10

Address: #01-02 Serene Centre

Contact: 64622522

Opening Hours: Mon - Sun: 11.30am to 10pm


On a side note, I tried out Island Creamery after dinner!