Back at Aston's Prime for lunch. On my
previous visit
, I was rather impressed by their steaks, namely the fillet mignon so thought I would try out another cut just for the record.
Interior & Complimentary Bread
The complimentary bread this time round was served up warm but the home made garlic spread, though fragrant, was still as tasteless as before.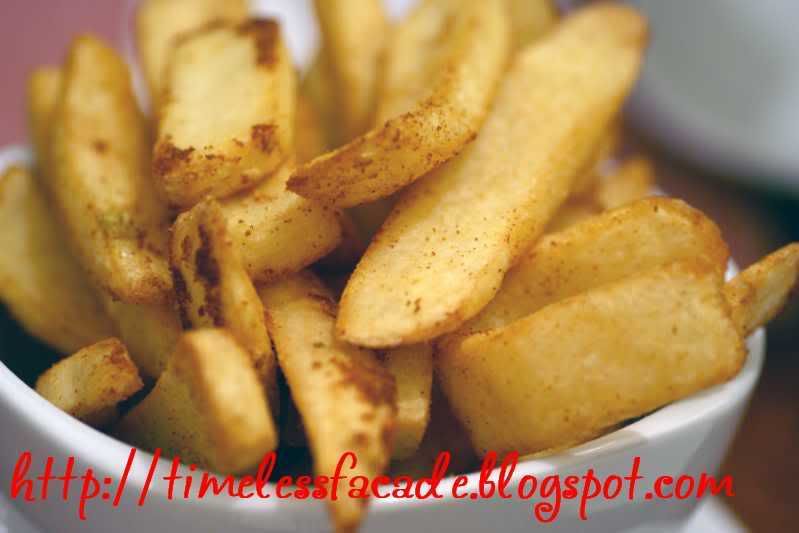 Steakhouse Fries
Ironically, this dish was the most outstanding dish of the afternoon, with the fries soft and warm on the inside and a little crisp on the outside. When eaten with mayonnaise, it was really too good to resist!


New York Steak
Culinary skill wise, no problems with the New York Steak at all. Well seared on the outside while retaining the pinkish hue of medium rare on the inside. However, the cut was rather inferior as compared to the fillet mignon. It wasn't exactly sweet or juicy and there seemed to be way too much fats by the side, which was plain gross.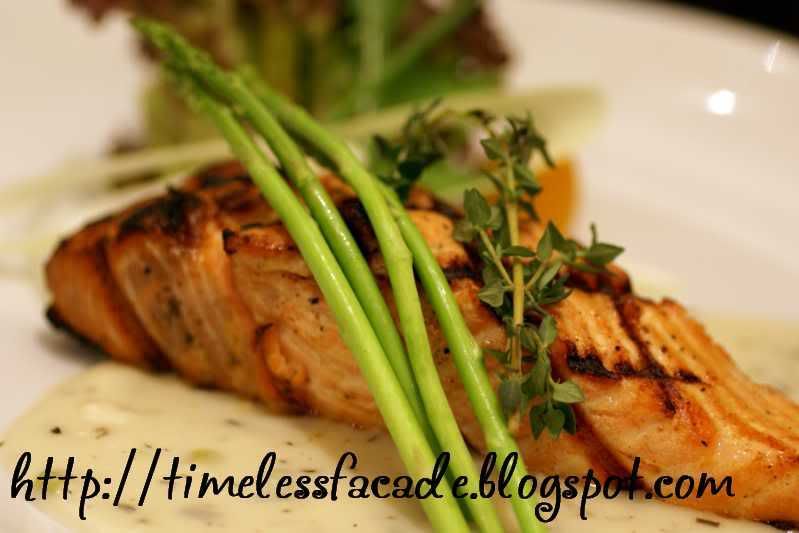 King Salmon Steak


I honestly appreciate my salmon firm and this dish was anything but that. Sure, the exterior was nicely grilled with a little crisp but the meat was way too soft for my liking, probably due to it being done medium? My friends actually found it too mashy and gross.
Bill
This visit to Astons Prime was certainly disappointing. The food certainly wasn't up to my expectations but I must still commend them for the good service. However, if the relatively steep prices remain, at $76 for 3 pax for lunch, for such food quality, I highly doubt I'll return.



Likes: Good service
Dislikes: Food this time round was average, pricey

Final Verdict:
Ambience:6.5/10
Service:8/10
Food:6.5/10
Value for money:6/10

Overall:6.75/10

Address: 467 Joo Chiat Road

Contact: 63442447

Opening Hours: Wed - Mon: 11.30am to 11pm. Closed on Tuesdays.