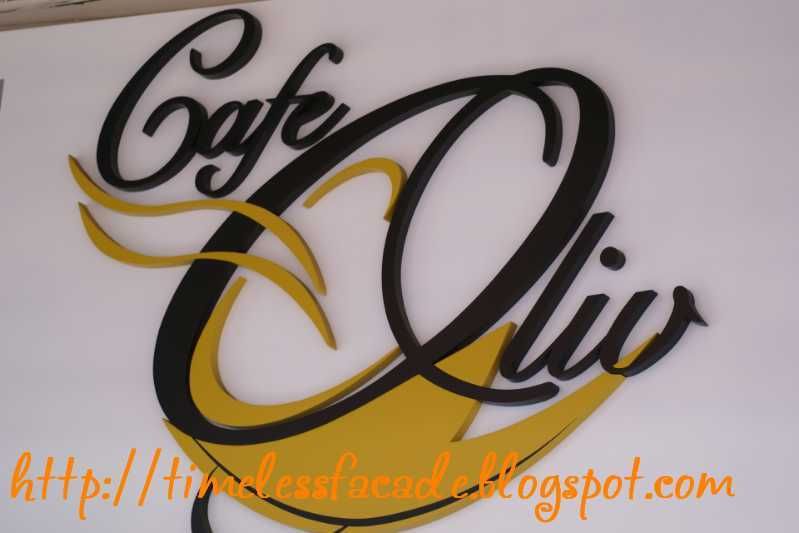 Dropped by Cafe Oliv, one of the many small eateries lining East Coast Road, for lunch. Its chef, Kevin Heng, used to work for Shangri-La's Rasa Sentosa and the Emerald Hill Group but has since moved on to open up Cafe Oliv with his buddy, Patrick Ang.
Situated just next to the famous 328 Laksa and further down from Astons Specialties, Cafe Oliv is a tiny eatery which can probably seat about 20+ pax. The interior is minimalistic with its clean lines and plastic tables and chairs.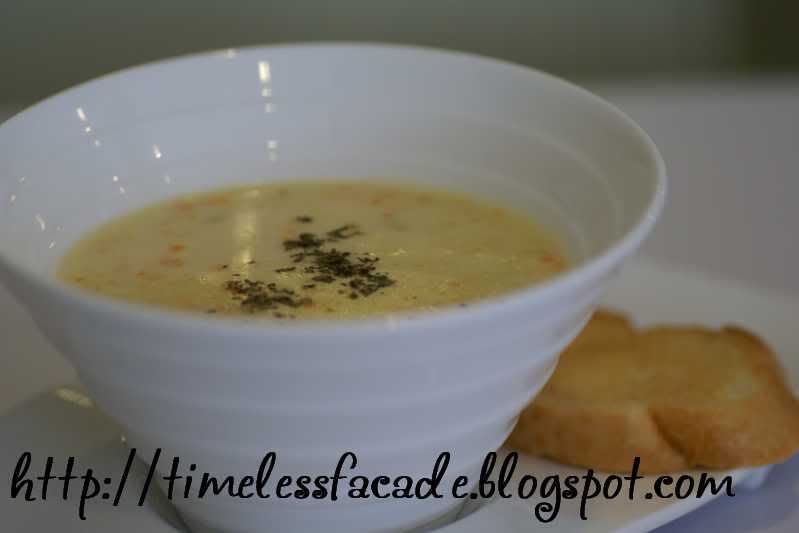 Cream of Vegetable Soup
This came as part of the set lunch which means you don't get to choose anything except for the main course. I wouldn't say the soup was terrific or anything close to that, but it was decent - tasty yet not too coagulated or runny. Something should be done about the rock hard bread though, which was still too hard even after dipping it into the soup.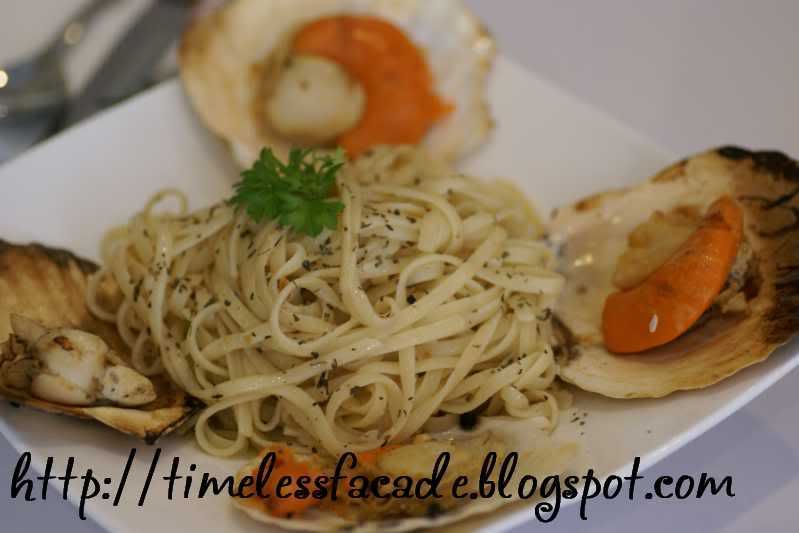 Grilled Half Shell Scallops with Basil Aglio Olio Linguine
As lip smacking as this dish may sound, it certainly had lots of room for improvement. The linguine wasn't al dente to begin with and came across as a tad too salty for my liking. The scallops were nicely grilled with a tinge of rawness but didn't seem particularly sweet.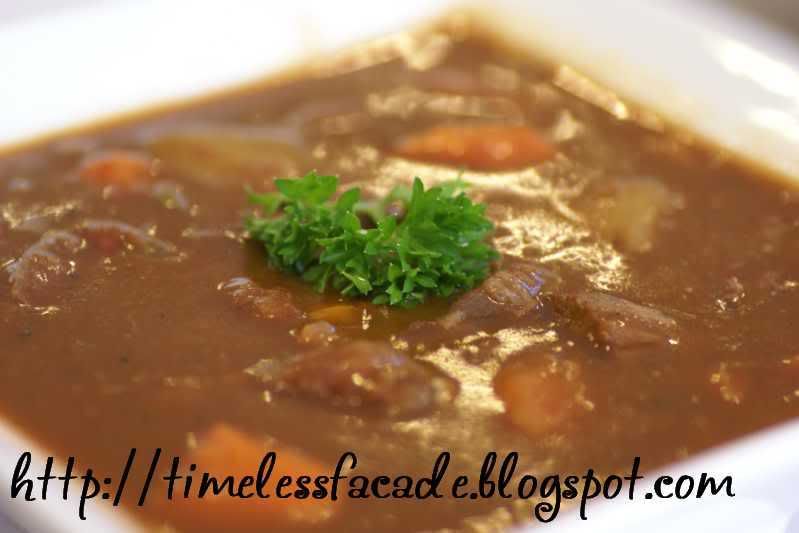 Traditional Beef Stew with Fennel
I liked the thick gravy which came with this dish but the beef did seem a tad too soft for my liking though my friend found it just right. Nice warm dish to have on a cold rainy day. Just don't get your expectations too high.


Oliv Mini Trio Meat Burger
Made up of 3 different types of burger, namely BBQ sliced pork, cod fish steak and tenderloin steak, this dish was one of the more interesting dishes around. Personally I fancied the tenderloin burger the most as the patty was chewy with lots of bite. The BBQ sliced pork, which looked and tasted like Kong Ba incidentally, had its taste overwhelmed by the bacon. As for the salmon, I found it a tad too salty.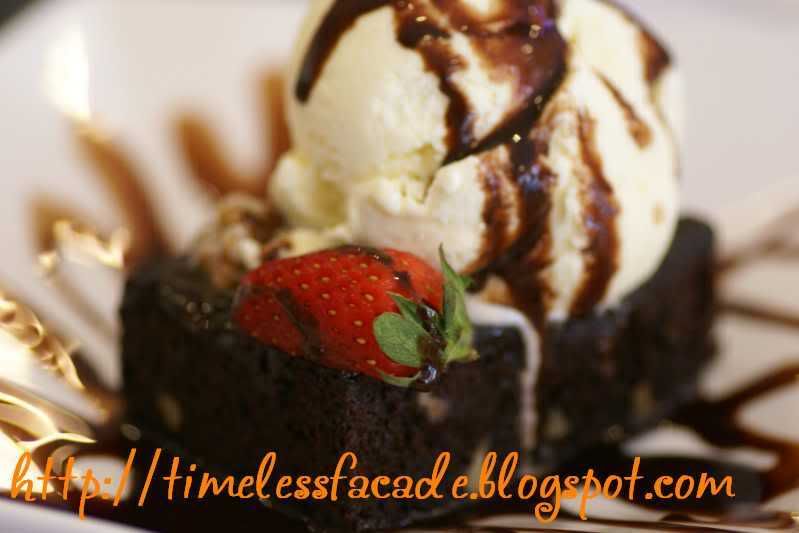 Brownie with Ice Cream

Its really difficult to go wrong with brownies, save for those that are hard and dry. Having said that, I did like the brownie quite a fair bit with its chocolaty overtones.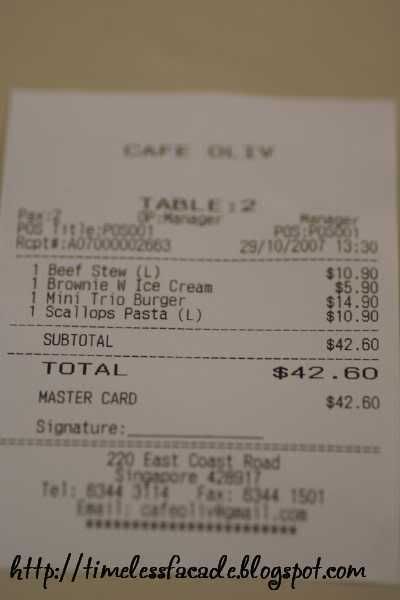 Bill
A relaxing and filling lunch for 2 came to the tune of $43, which isn't expensive considering that the set lunch itself is only $10.90 nett per person. No service charge or GST is imposed, which is a plus as well and not forgetting the good service rendered. I would say overall food quality is decent but don't expect too much.



Likes: Good service, inexpensive
Dislikes: Limited parking

Final Verdict:
Ambience:6.5/10
Service:7/10
Food:6.5/10
Value for money:7/10

Overall:6.75/10

Address: 220 East Coast Road

Contact: 63443114