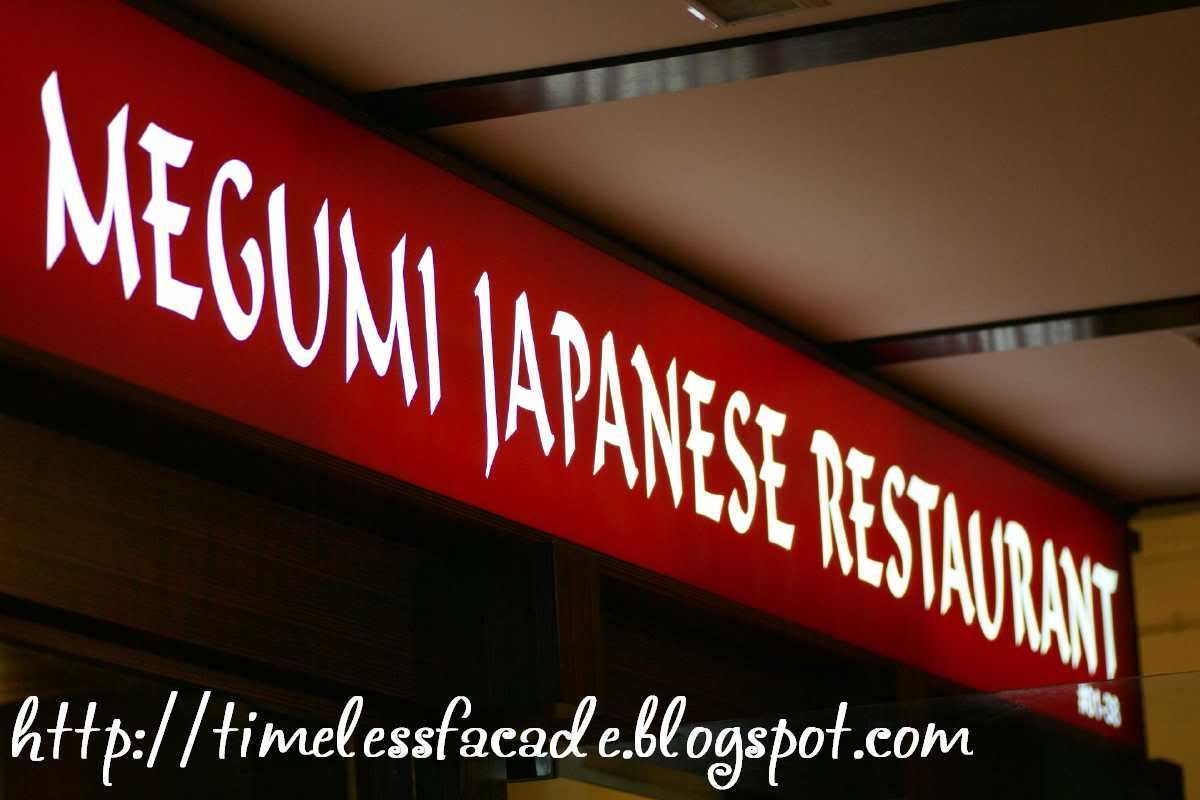 After our last visit to
Peaberry & Pretzel
some time back, my gf and I decided to head back to Sunset Way to try out Megumi Japanese Restaurant on the recommendations of some folks.
Located just a few doors down from
Peaberry & Pretzel
, Megumi's air conditioned interior is smallish, with the bulk of the seating capacity in the al fresco area outside. Notice that this means lunch here in the afternoon might mean a sweaty affair unless you get to sit inside.
Megumi Maki
Billed as the Megumi special roll, there was nothing really special about it in my humble opinion. It came across as your ordinary California Roll with crab sticks and Tamago in it. Not that the extra ingredients gave it much taste either. Lets just say it tasted like a slightly sweeter version of the California Roll. So much for the secrecy. One other bone I had was that the rice was a little too dry and could have been firmer.


Char Siew Ramen
Labeled a house specialty, the ramen was a let down honestly. The noodles were your normal egg noodles though of a more springy version whereas the Char Siew was a little too dry and tough. It certainly didn't help that the soup was a tad too salty as well.


Saikoro Steak Set

Another one of the house specialties except that this one actually tasted quite decent. The beef was a little overcooked but still retained enough of its juices, taste and texture to warrant a decent rating. However, I must mention that portions are small and not homogeneously cooked, as evident by the residual butter I detected on some pieces of beef.
Black Sesame Ice Cream
I'm not exactly a fan of black sesame ice cream so I am not in a position to comment if its good or not. But my gf seemed to like it quite a bit so I'm guessing it must be of a certain standard.


Fried Vanilla Ice Cream
This was probably what I liked the best of all the dishes that evening. Interestingly, the batter was a thicker version of the crispy yet light tempura batter and actually went quite good with the vanilla ice cream. Now something needs to be done about the quality of the ice cream though, which was really mediocre.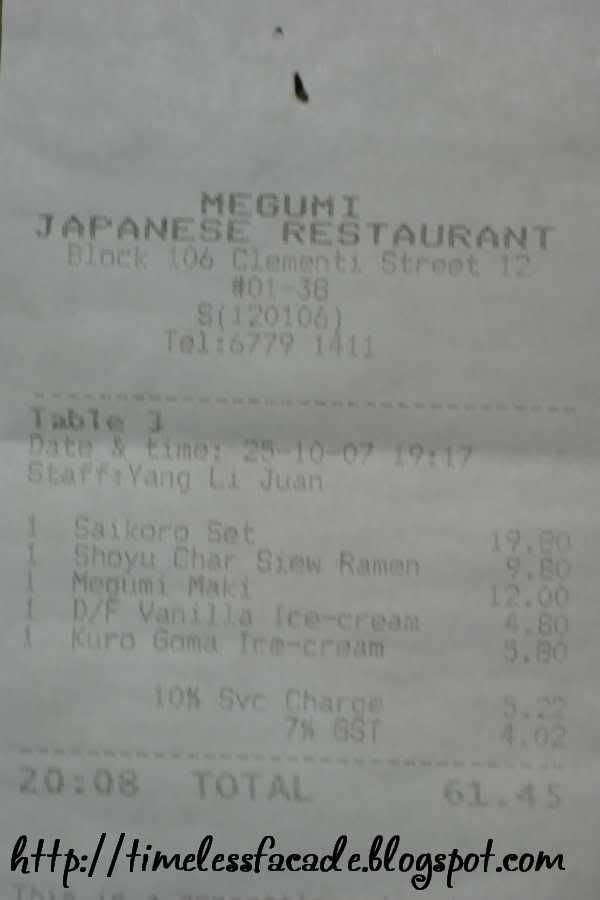 Bill
While $61 for 2 pax isn't unreasonably expensive for the food, it isn't exactly cheap either, considering that the food was merely average. One funny thing I discovered. The restaurant was actually playing Korean songs. How cool is that?



Likes: Reasonably good service
Dislikes: Average food

Final Verdict:
Ambience:7/10
Service:7/10
Food:6.5/10
Value for money:6.5/10

Overall:6.75/10

Address: Blk 106 Clementi St 12 #01-38

Contact: 67791411

Opening Hours: 11.30am - 2.30pm & 6pm - 10.30pm daily