Had a thing for German food one day so popped down to Werner's Oven for lunch. To date, my only experience with German food was the rather good dinner at
Magma
, which I hoped Werner's Oven could emulate.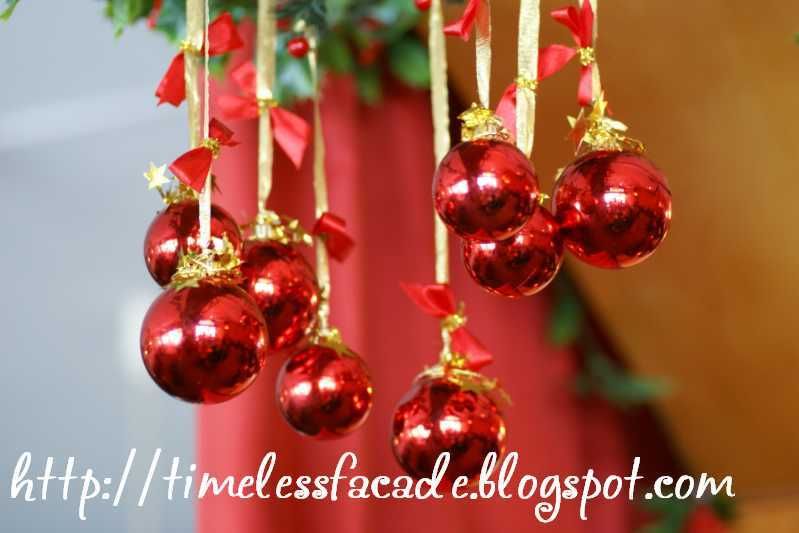 Housed in a small shop along East Coast Road in the Siglap area, Werner's has been featured in various television programs as well as articles touting its authentic and tasty German food. The interior is simple yet homely complete with a bar counter and nice Christmas look a like decorations.

Fried Camembert
Interestingly, when I first ordered this dish, I had hoped it would be on par with the one I had at
Senso
some time back. Unfortunately, it wasn't half as good although I have to admit that the cheese was nice and a little molten in the centre while the exterior was deep fried to a crisp. Would have preferred the core to be a little firmer though as it did seem a little too gooey for my liking.
Calamari


In all honesty, the calamari was good the first few pieces as the batter tasted like those you would find on onion rings. You might wonder why its only the first few pieces. Well because the batter was way too oily and when eaten with the accompanying Mayonnaise, rendered me nauseous really fast, especially when everything turned cold.
Fleischkase - German Meatloaf with Sauteed Potatoes and Fried Egg
I shall refrain from complaining, but the Fleischkase was a joke! It really tasted like luncheon meat to me, albeit of a more substantial chunk and less salty variation. For the price, I rather eat luncheon meat!


Schmorbraten - Beef Pot Roast with Dumpling, Boiled Potatoes
The Schmorbraten's gravy looked and tasted a little too dense but the beef was still acceptable - nice and tasty but a little too chewy. Nothing fantastic though and I probably wouldn't order this again.


Rote Grutze - Sweet Sour Cherry and Raspberry Sago with Vanilla Sauce
A rather interesting dish and I must admit that I've never tried it before. However, it wasn't as special as I had made it out to be. The sago came submerged under a layer of vanilla sauce and its texture reminded me of jam. So just imagine jam under a layer of creamy tasting sauce. Not something I'll order again as it was a little too weird for me.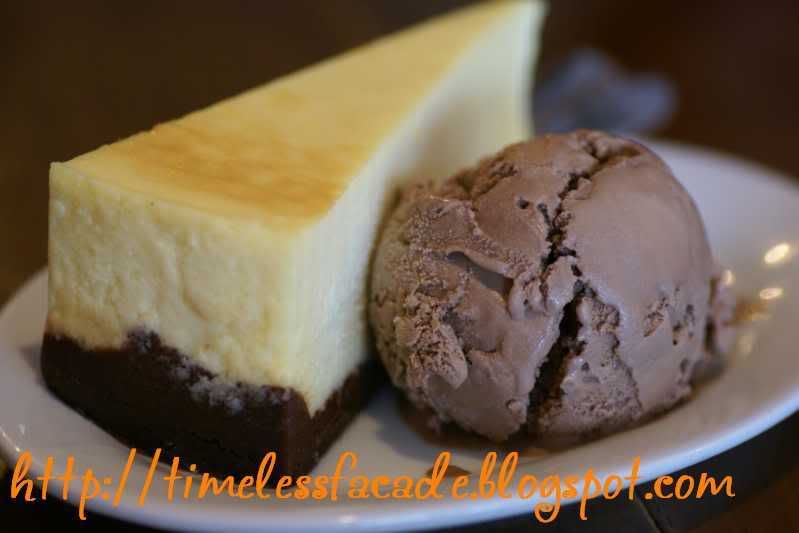 Baked Cream Cheese Cake

I wasn't too impressed with the cheesecake as it wasn't as creamy as I would have liked it to be and the accompanying ice cream tasted like king's ice cream! Decent nevertheless.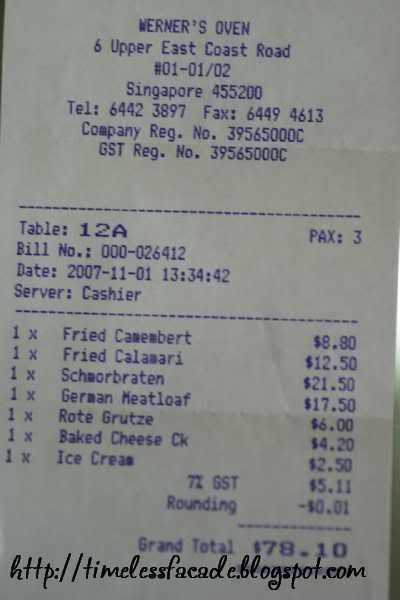 Bill
$78 for lunch for 3 pax is really expensive given the quality of food. I would be hard pressed to find a reason to return, rave reviews in the media or not. On a side note, Werner's operates a bakery just next door as well, which sells some really cool German bread.



Likes: Nice place
Dislikes: Food quality average, not cheap

Final Verdict:
Ambience:6.5/10
Service:6.5/10
Food:6/10
Value for money:6/10

Overall:6.25/10

Address: 6 Upper East Coast Road #01-01/02/03

Contact: 6442 3897

Opening Hours: Tuesday to Sunday , 8.30am - 10.00pm