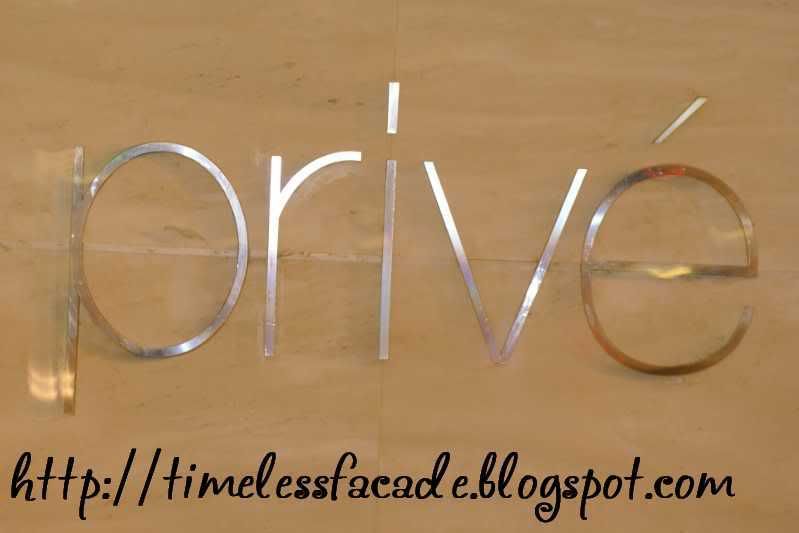 Privé, or private in French, is the latest entry to the rapidly growing waterfront dining scene in Singapore. Opened just a few weeks back, Privé boasts an intimate and exclusive dining experience sans the toll charges (think Sentosa).
Surroundings & Interior


Hidden within the exclusive Marina at Keppel Bay which is linked only via a newly constructed suspension bridge, Privé houses a New York style modern fine dining restaurant, an outdoor gastrobar along the marina edge for drinks and a bakery selling pastries and desserts. Decor in the restaurant is simple yet classy and cosy, with its carpeted floors and dark wooden finishings. For those who prefer a view of the sea or the surroundings, the gastrobar would be a much better choice but do note that its solely for drinks only.
Menu & Complimentary Bread
We had a choice of farmer's bread, white bread or wholemeal bread. None tasted exceptionally good honestly, with all being decent.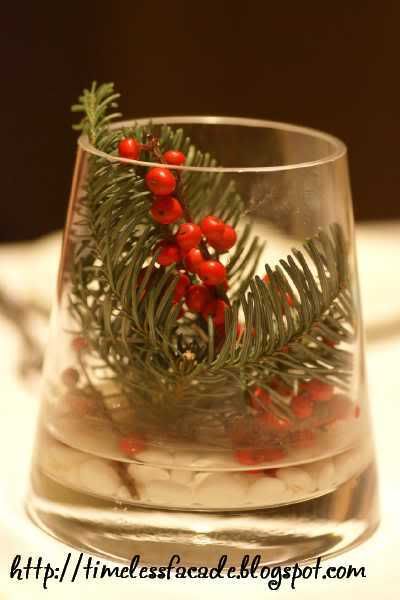 Table Ornament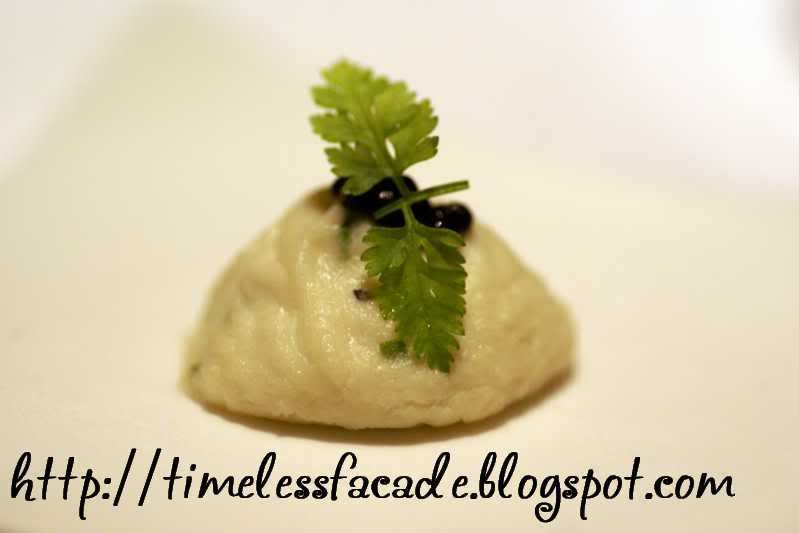 Amuse Bouche
The amuse bouche came complimentary and was a cod and potato mussolini. Smooth and hinted more of potato then cod but overall a nice starter, albeit of small proportions.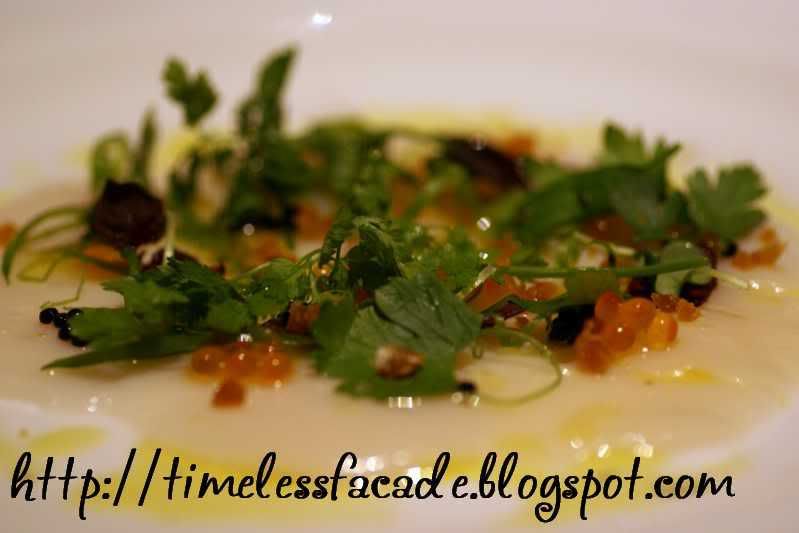 Bay Scallop Carpaccio
The scallops were thinly sliced and topped with caviar. Very decent without the overwhelming raw taste of scallops. Not exactly bang for the buck though as there was just a few slices for $28.


Striploin
I am not one for praises but the striploin really was excellent. Throughly seasoned and well grilled on the outside yet medium rare on the inside, each bite was greeted with a burst of flavour. You do not have to worry about the serving size as well because it is a respectable 10oz (340g), which is more than enough for the average person. The only minor gripe I had was that it did come across as a tad too salty for my liking.


Chocolate Dessert Platter
This decadent dessert came with 3 items, namely the chocolate fondant, tart and ice cream. I personally found the ice cream quite of a delight due to its smooth texture and chocolate chips within. It did help that it came atop a thin wafer base.

The chocolate souffle was really one of the best I have had in months - a tad hard on the outside, unlike the soft pudding like ones I've had recently and with rich chocolate oozing forth with the breaking of the crust.

Probably the only disappointment in this platter was the chocolate tart. Granted, the chocolate was rich and smooth but the tart itself tasted flat and crumbled too easily. If only the base was a little harder with an oven baked taste. Now that would be nice!


Bourbon Madagascan Vanilla Creme Brulee
Fanciful as it may sound, the creme brulee wasn't exactly out of this world. Soft and quivery with a tinge of bitterness, the interesting thing was that the vanilla beans were grown from plants located in countries in the Indian Ocean, hence the term Bourbon Madagascan. A pity the layer of sugar atop wasn't homogeneously burnt, which resulted in some parts being charred.

Bill
$146 for 1 appetiser, 1 main and 2 desserts isn't cheap. Period. However, I am suitably impressed with the quality of food. Service is excellent and reservations are recommended because the place was full by the time I finished my dinner. On a side note, the suspended bridge linking the "main land" to Keppel Bay will be officially opened on 3rd Jan 08 whereas the club will have its launch on the 8th. If you want to beat the crowds, it would be best to visit from now till then.



Likes: Food is good, exclusive, service is excellent
Dislikes: Pricey

Final Verdict:
Ambience:8/10
Service:8/10
Food:7.5/10
Value for money:6.5/10

Overall:7.5/10

Address: No. 2 Keppel Bay Vista, Marina at Keppel Bay

Contact: 67760777

Opening Hours:

Restaurant: 12pm - 3pm & 6pm - 12am

Gastrobar: 5pm - 1am (food served between 6.30pm to 10.30pm)

Bakery Cafe: 10am - 1am

Website: http://www.prive.com.sg