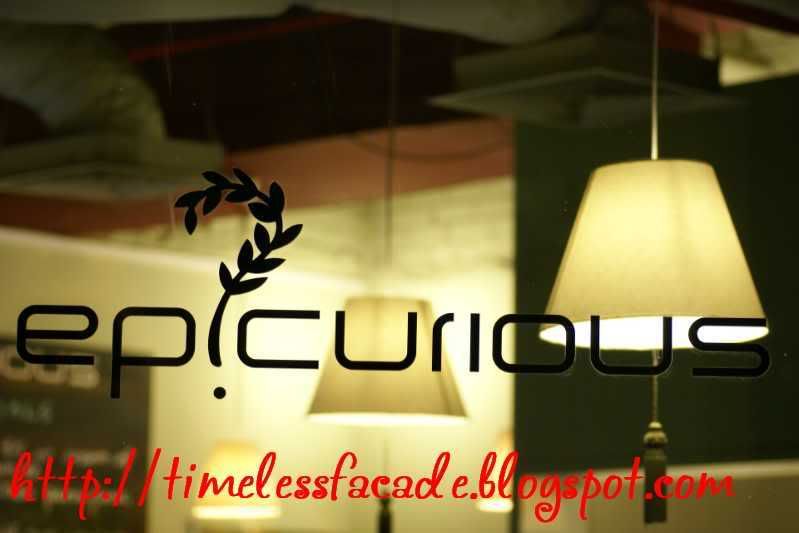 Dropped by Epicurious, one of the lesser known outfits dotting Roberton Quay, for a late dinner. Interestingly, the word epicurious stems from the words epicure, which is used to describe someone with refined taste, especially in food and wine and curious.
Nice Communal table and Menu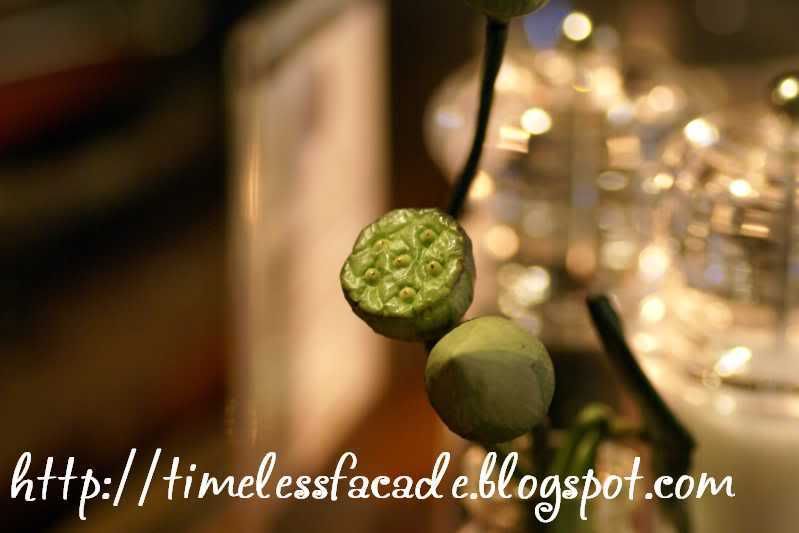 Random Shot
Occupying just a small unit along the bustling Roberston Walk, Epicurious does mostly al fresco seating with the exception of 3 small tables in its tiny interior which seem to suffer from cooling problems (read. Where's the airconditioning?) The al fresco area has big blower fans to cool the area though, which is probably why people usually choose to sit outside instead of inside (from my observations).


Epicurious Burger
Read many good things about the burger so thought I would give it a shot with the works ($4 for an addition of egg, cheese and bacon) First looks, it didn't come across as impressive as the one from
Wild Rocket
, especially in the size department. Taste wise was pretty decent though. The beef patty could have been a little less cooked but still managed to retain its juiciness and taste. Add the egg, cheese and bacon in and you get one hearty burger. I didn't like the bread though, which was a little too toasted, rendering it hard. The accompanying fries were just overfried and too salty.
Herb Roasted Half Chicken
The chicken was nice without being too strong on the herbs, a bane that most such dishes suffer from. However, the portions could have been bigger and I personally would have liked it to be a little more sour so as to bring out the contrast.


Hazelnut Cheesecake

Interestingly, the hazelnut cheesecake came topped with strawberries. That aside, it was actually quite good, with the cheese relatively light and airy without being too overwhelming. The base was a concoction of dark chocolate and orange peel, which was certainly something different.
Bill
$55 for 2 mains and 1 dessert might seem to be pushing the boundaries for reasonable pricing. But food is pretty decent and the place is rather cosy with good service. Worth a visit if you are in the vicinity and dont want to bust your budget dining at the fancier outfits.
Likes: Good service, decent food
Dislikes: A little pricey, interior is a little warm
Final Verdict:
Ambience:6.5/10
Service:7.5/10
Food:7/10
Value for money:6.5/10
Overall:6.875/10
Address: #01-02 The Quayside, 60 Robertson Quay
Contact: 67347720
Opening Hours:
Tuesday - Friday
11.30am - 2.30pm
5.30pm - 9.30pm
Saturday & Sunday
9.00am - 9.30pm