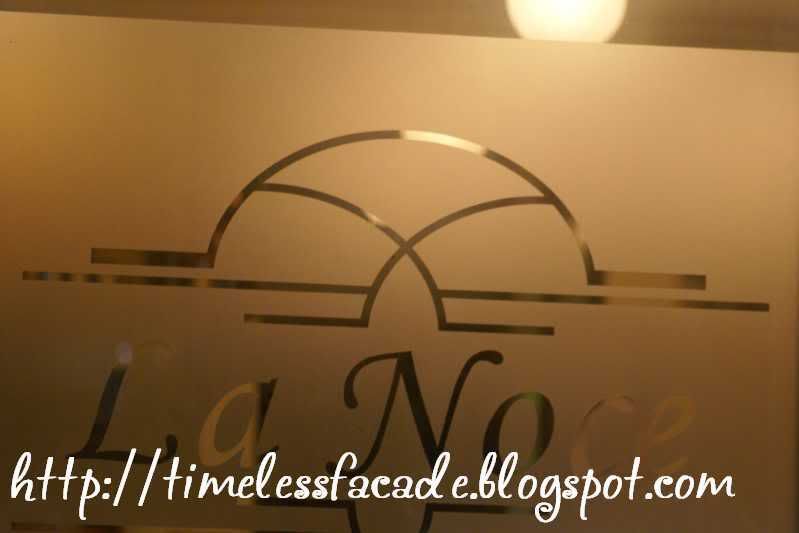 Fans of the now defunct
PaPi
at Mohd Sultan road will be happy to know that Chef Salvatore, who headed the kitchens there, has ventured out to start a new Italian restaurant - La Noce.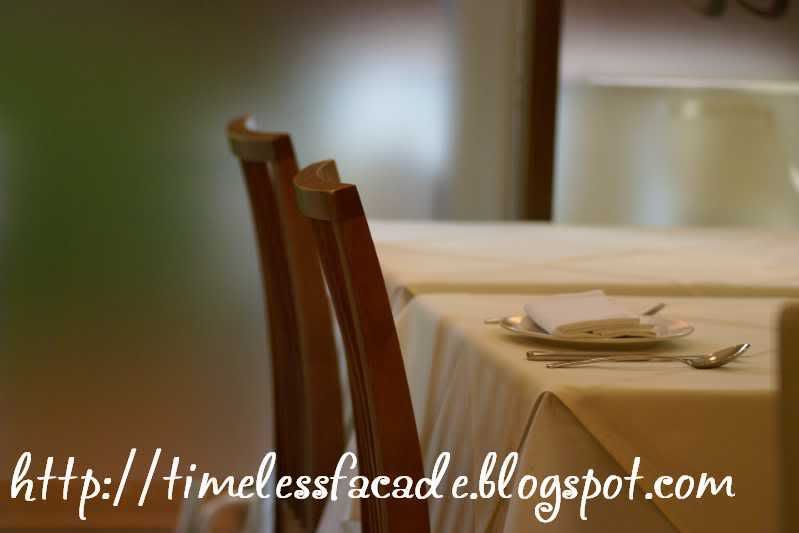 Interior

Menu & Wine of the evening


Hidden in a secluded area just along Chu Lin Road, off the Hillview estate, La Noce, which means "Walnut", is a tiny eatery which can probably hold about 35 pax. The interior is simply furnished and instantly puts one at ease with its cosiness and warmth. Please be warned that its not an easy place to find but if you do find it, there's free valet parking available. And public transport is a big no no, unless you are willing to walk.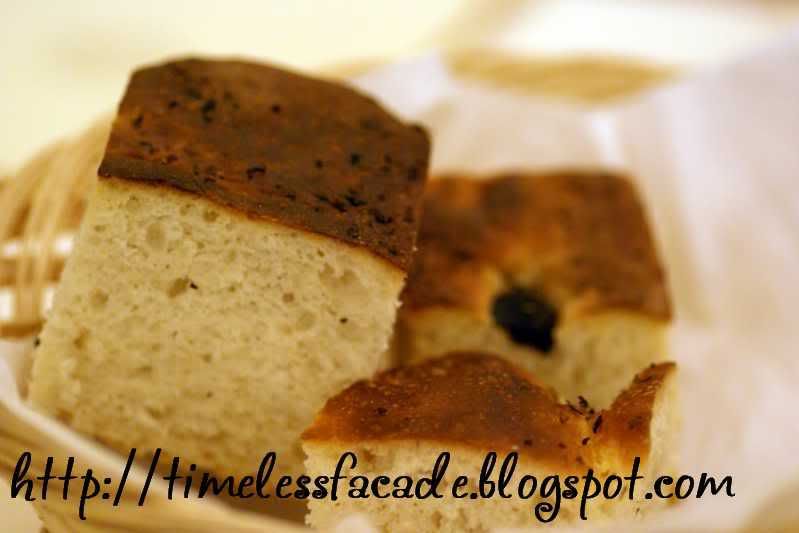 Complimentary Bread
The complimentary bread was a joke. Charred on the outside and dry on the inside. It wasn't served warm as well. What else can I say?


18 month Parma Ham with Rock Melon, Seafood Risotto, Bruschetta, Tenderloin, Lamb & Osso Buco.

I didn't get to try all of the above so I am in no position to comment on them but I understand that the lamb, tenderloin and bruschetta were all pretty decent.
Vitello Tonnato
For $18, I had honestly expected more. Sure, the veal was thinly sliced but the taste was overwhelmed by the tuna sauce so much so that you could have substituted the veal with ham and I wouldn't really be able to tell the difference. Still a decent dish though.


Ravioli White Truffle
You could have imagined my delight when I heard from our waiter that La Noce was actually doing a special of White Truffle Ravioli. Honestly, for $24 a pop, I certainly didn't expect much. However, what I got was way below expectations. The white truffle flakes, if any, were drowned by the cream sauce which was a pity really, considering that white truffles have to be eaten with something light to bring out its aroma and taste. The stuffing inside the Ravioli, which our waiter claimed was made from white truffles (a most unbelievable statement considering the prohibitive prices of white truffles), tasted like mashed up cheese and together with the cream sauce, made for a nausea inducing dish.
Quattro Stagioni
The Stagioni, or 4 seasons pizza as it's also known, was decent but not outstanding. The crust, though thin, was way too hard and I had problems cutting through it. Quantity of ingredients was sufficient though.

This has got to be one of the lousier Chocolate Souffles that I've ever eaten. Minimal chocolate oozed out of the cake when I broke through the crust, which was a bummer really. The texture of the cake didn't taste like cake, but more of kueh, soft and a tad elastic. And $14 for this is a joke.

Dessert Platter
Tiramisu, pine nuts pie, Panna Cotta and Profiteroles made up the dessert platter and honestly, none were outstanding, all average at best. The tiramisu has no alcohol in it, which would still have been acceptable if it was fluffy and moist - both of which were lacking. The profiteroles were reminiscent of the ones in France, freshly drenched in chocolate and served. The only glaring difference was that the ones from La Noce were drenched in chocolate and then left to sit before serving, which made the pastry rather soft.

Sadly, even the quintessential panna cotta wasn't up to the mark. It wasn't very quivery or sweet enough. The pine nut pie was the best of the lot, with the pine but filling light yet tasty. But still not outstanding.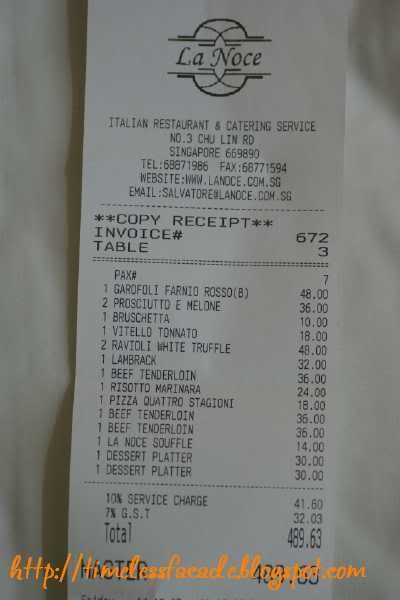 Bill
$490 for 7 pax is honestly a case of too little, too much. Too little in terms of quality/value and too much in terms of cost. Service is excellent and so is the hospitality of Chef Salvatore, but he needs to bring back the standards of PaPi before I'll even considering stepping in again.
Likes: Excellent service
Dislikes: Food quality average, pricey
Final Verdict:
Ambience:6.5/10
Service:8.5/10
Food:6/10
Value for money:6/10
Overall:6.75/10
Address: 3 Chu Lin Rd
Contact: 6877 1986
Opening Hours:
11.30am to 2.30pm
6.30pm to 10.30pm
Closed on Mondays