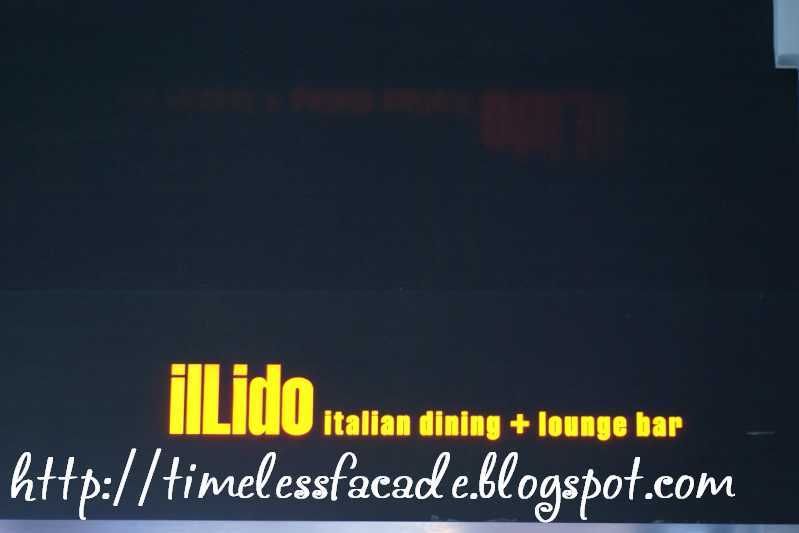 Twas the night before Christmas and most restaurants were fully booked for the yuletide season. I got lucky and managed to squeeze in a table at IL Lido, which incidentally was the venue of my last Christmas dinner. To see my previous writeup on IL Lido, click
here
. On a side note, I realised that there was a downsizing in the number of courses from 5 last year to 4 this year. So much for inflation.
Interior Seating & Al Fresco Seating
The interior was as I had remembered it to be, simple yet oozing unadulterated chic. I did find the spacing between tables a lot narrower now (maybe I just expanded horizontally), which made eavesdropping an interesting after dinner pastime (pun intended). The outdoor seating promises a view of the Singapore Straits and if you are lucky, some cooling breeze. The interior on the other hand, is filled with nice cool air but comes without much of a view.


Dessert Wine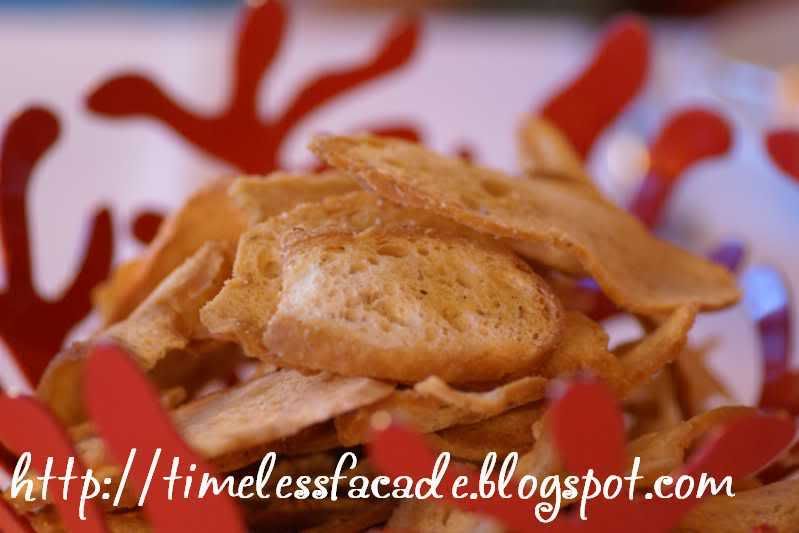 Complimentary Bread
I am pleased to say that the complimentary bread was still up to standard. Thin and crispy with lots of bite, it helped us quash our hunger as we waited for the dishes to be served.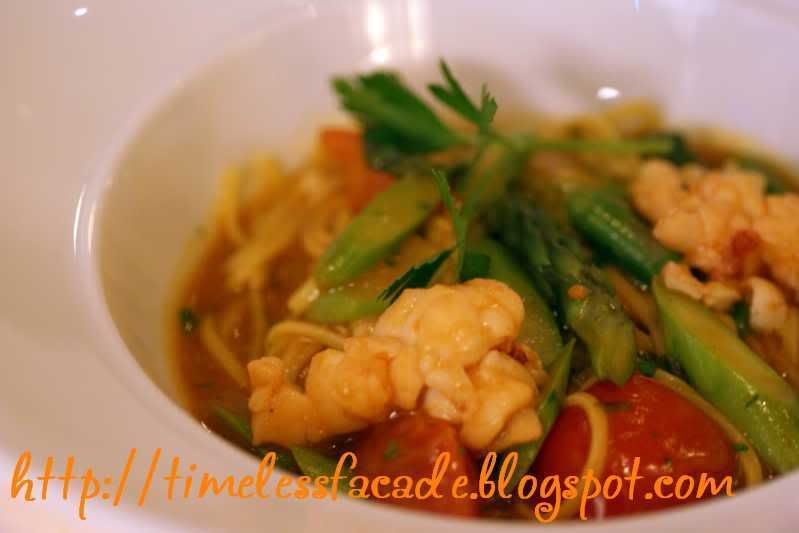 Home Made Tagliolini with Live Lobster and Green Asparagus Tips
I wasn't too impressed by this dish as the texture of the Taglionlini tasted like wanton noodles to me. That's not to say that it wasn't good though, coming across as springy, full of bite and light on the palate. Something could be done about the sweetness of the lobster though.


Goose Liver with Pears and Marsala Wine Sauce

I'm no expert in foie gras but I do feel that it could have been more quivery and smooth. However, on a lighter note, it went very well with the pear and marsala wine sauce, which by nature was fairly sweet.
Roast Turkey Stuffed with Pancetta and Truffle, Apple and Chestnut Puree
For mains, you either get the turkey or the cod and since I'm not a fan of fish, I chose the former. The turkey was a delight if I may say so, with the meat tender and juicy and the stuffing of pancetta, truffle, apple and chestnut puree adding a nice touch of sweetness and texture. Pity about the small serving.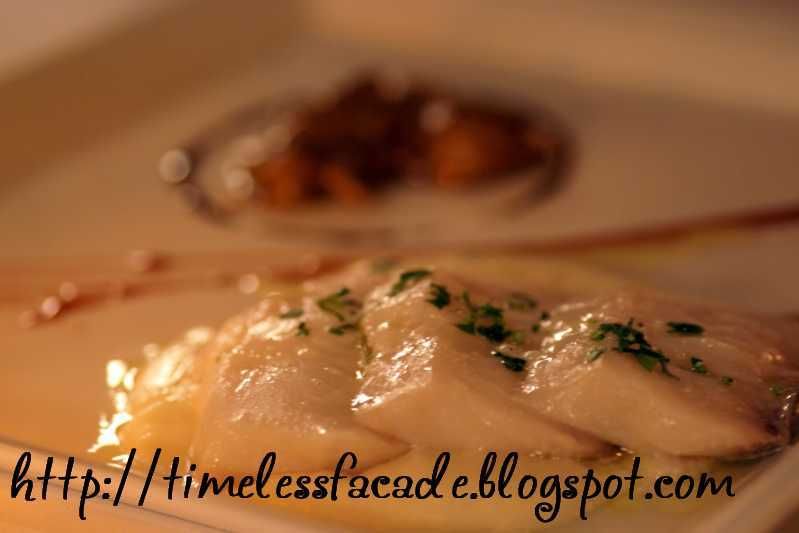 Pan Roasted Atlantic Cod with Porcini Mushrooms and Potato Cream
This was probably one of the weirdest cod fish that I've ever tasted to date. Firstly, it reeked of the raw fish taste that I personally dislike and secondly, the flesh tasted very soft and mashed up, which together with the equally soft potato cream, made me nauseous.


Chocolate Souffle with Wild Berries and Caramel Sauce
Aesthetically pleasing, the chocolate souffle came served under an intricate red basket made of sugar. The crust of the souffle was a little soft and pudding like, which was quite a bummer but as I broke into it, mounds of chocolate oozed out. Simply decadent!


I would have hoped that with the parring down of the menu for the same price, food quality would have stayed consistent or even gone up a notch. However, this was obviously not the case, with dinner merely slightly above average and weighing in at $245 with a glass of dessert wine. I'll probably be trying somewhere else next year.



Likes: Ambience is good, exclusive, good service
Dislikes: Pricey, slightly above average food

Final Verdict:
Ambience:8.5/10
Service:8/10
Food:7/10
Value for money:6.5/10

Overall:7.5/10

Address: Sentosa Golf Club, Bukit Manis Road

Contact: 68661977

Opening Hours: Daily: 11.30 - 2.30pm, 6.30pm - 11pm