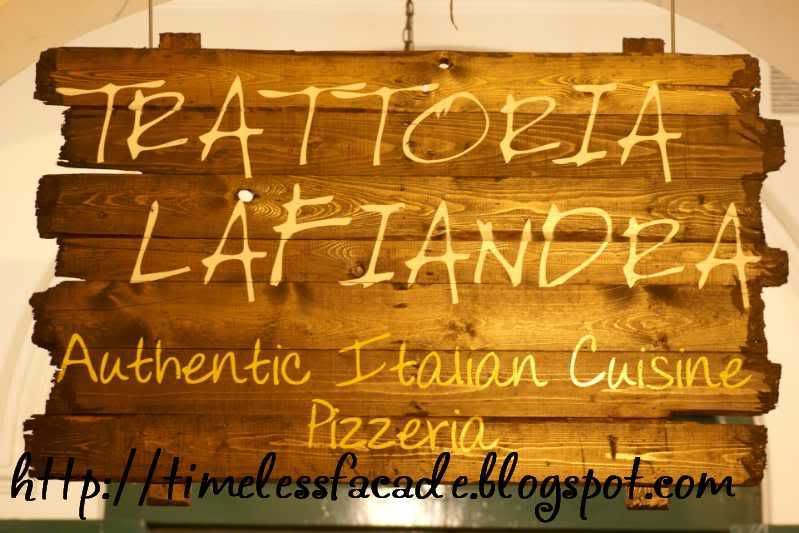 Lafiandra Trattoria recently opened a new outlet at the Singapore Art Museum to complement its bustling business at the Prinsep Street outlet. Owned and operated by Chef Cataldo and his wife Brenda, Lafiandra has been highly recommended as a food centric casual Italian restaurant, which made it the natural choice for our monthly dinner.

Interior
Sitting pretty on the ground floor of the Singapore Art Museum (the former old SJI), Lafiandra has a very homely feel to it with its earthly shades, huge glass windows and murals painted on pseudo brick walls. High strung Italian music wafts through the air, which does seem a little at odds with the laid back ambience.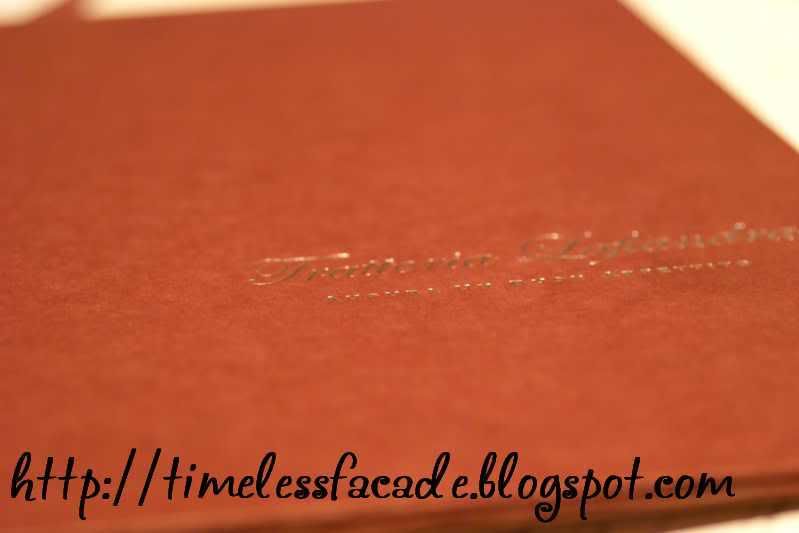 Menu


Drink for the Evening
Somehow I've never had a good impression of restaurants that DO NOT serve iced water, especially when even places like
Morton's
and
Iggy's
do so. That aside, I had asked for mineral water, but got served the more expensive still water instead. When quizzed, the waiter replied that he had already opened the bottle.
Cheapskate me was expecting complimentary bread as well, but I guess they are adopting the practise of not giving free bread, in line with restaurants in Italy.
Parma Ham with Mozzarella & Cannelloni

I didn't get to try any of the above items so no comments there.


Bruschetta
A staple whenever I visit Italian eateries, the humble Bruschetta was reduced to nothing more than a joke at Lafiandra. Size wise, it was tiny and it didn't help that the bread was badly charred in many areas. Probably the only positive note was that it still tasted decent, albeit a bit too crispy from the burnt areas.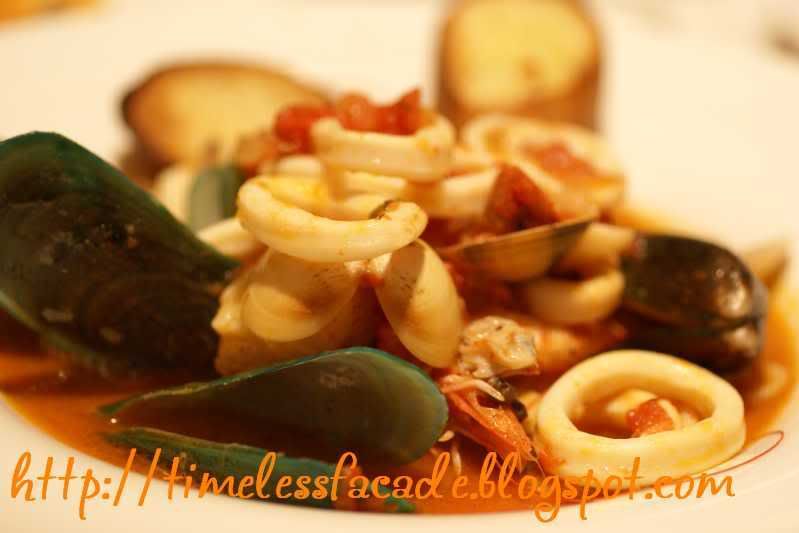 Seafood Soup
I was astonished by the amount of seafood that came with this dish. Ingredients wise, this has got to be the most generous I've ever seen. Sadly, thats where the compliments end. The seafood wasn't fresh and that extended to the soup, giving it a raw and pungent taste. I honestly never knew seafood soup could be that bad. I guess I was wrong.


Pizza Diavola, Pizza Con Porcini, Prosciutto Funghi & Pizza Prosciutto Crudo

The pizzas all had one thing in common - pathetic toppings. The crust was fairly thin but didn't quite cut it. Taste wise was decent but that's about it. It got to a point where I actually thought that one of the pizza was from Canadian Pizza.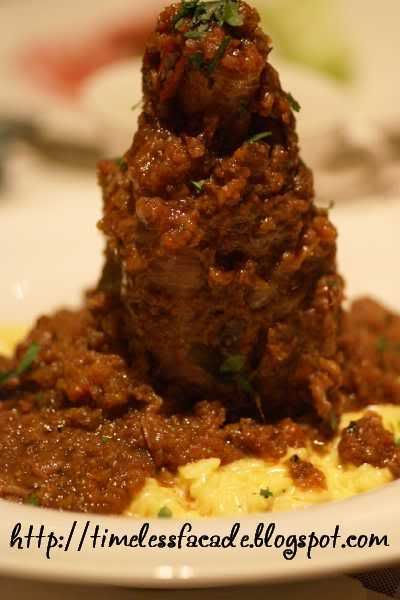 Ossobuco Alla Milanese

In case you are wondering, no, this is not a tower of mud or something along that line. Its actually the very weird looking ossobuco. The meat was tender but some parts of it seemed a little too fatty and soft, which was plain gross. On a brighter note, the saffron risotto actually had a mild saffron taste, but it wasn't exactly my cup of tea.
Tagliata Di Manzo

I mistakenly thought that this dish was a salad when it got served and it isn't difficult to see why. The thin and miserly slices of ribeye were buried under a mountain of rocket leaves, which would have been acceptable if they had tasted decent. But no, they were terribly bland without even the basic beefy taste. When beef doesn't even taste like beef, then theres a huge problem.
Tiramisu & Panna Cotta
The preceding dishes were so disappointing that I dared not expect anything from the desserts. And rightfully so. The tiramisu had no taste of liquer and instead tasted like soya sauce. Texture wise was still decent though, a little fluffy and smooth. The panna cotta was the icing on the cake for the terrible meal thus far. Its texture tended way towards kueh - sticky and soft and the berry sauce just didn't fit the dessert.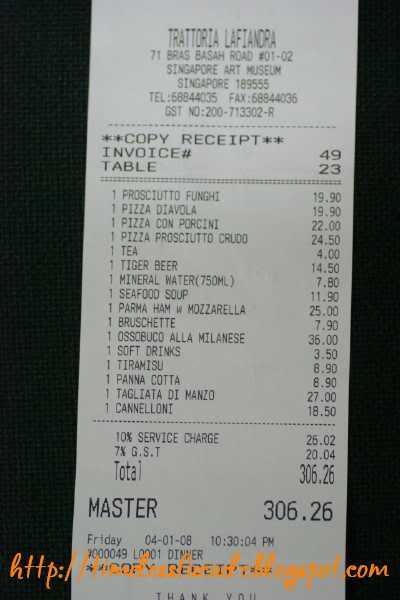 Bill
One of the worst Italian dinners I've ever had cost the 8 of us $306, which is way out of this world for the inferior quality of food. I do not see how Lafiandra has made to the list of recommended restaurants and if this dinner is anything to go by, I'm staying very clear of the Prinsep street outlet as well.



Likes: Nice decor
Dislikes: Lousy food, service not up to par

Final Verdict:
Ambience:7/10
Service:6/10
Food:4/10
Value for money:4/10

Overall:5.25/10

Address: #01-02 Singapore Art Museum, 171 Bras Basah Road

Contact: 68844035

Opening Hours: Daily: 12pm - 3pm, 6pm - 11pm