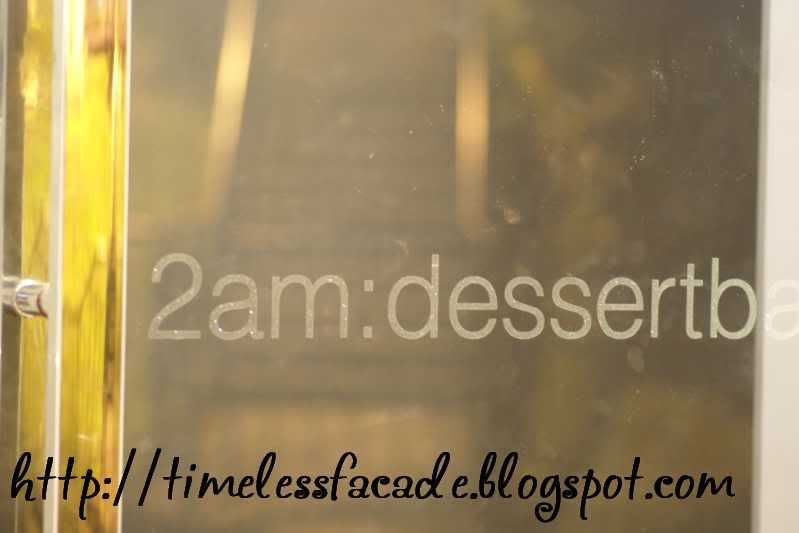 2am: dessertbar, a recently opened cafe at Holland Village that focuses primarily on desserts. It was through sheer luck and a little guidance that we managed to find it, tucked in a remote corner of the area, on the second floor no less.
Interior & Menu

The interior was tastefully designed, oozing contemporary chic coupled with matching sofa beds for that upmarket chill out ambience. However, the first thing that hit us was that the music was a tad too loud, forcing us to raise our voices to be heard over the din. We were lucky to have managed to get a sofa seat, seeing that they were all in hot demand. The sad thing was that the sofas were hard and whenever anyone from the adjourning table got on or off the sofa, we could feel it which got really irritating after a while.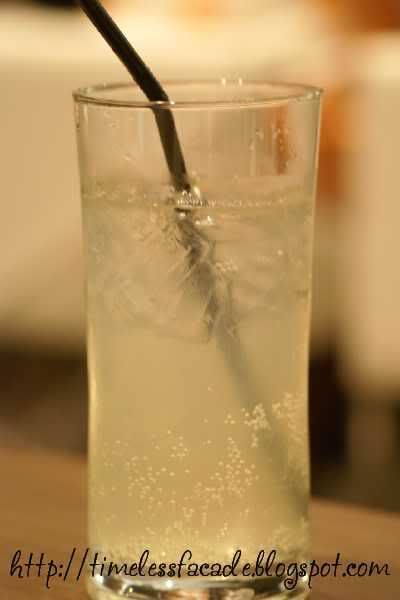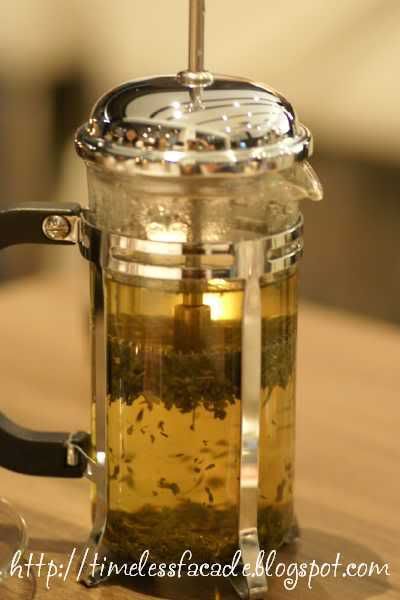 Ginger Beer & Tea


2am Meatballs
2 words. Rip off. 6 beef balls for $14. How's that for value? And the beef balls weren't even good to begin with. I could have bought the frozen ones from any supermarket and those would probably have tasted the same, if not better. Oh and the few vegetable leafs just don't cut it as salad.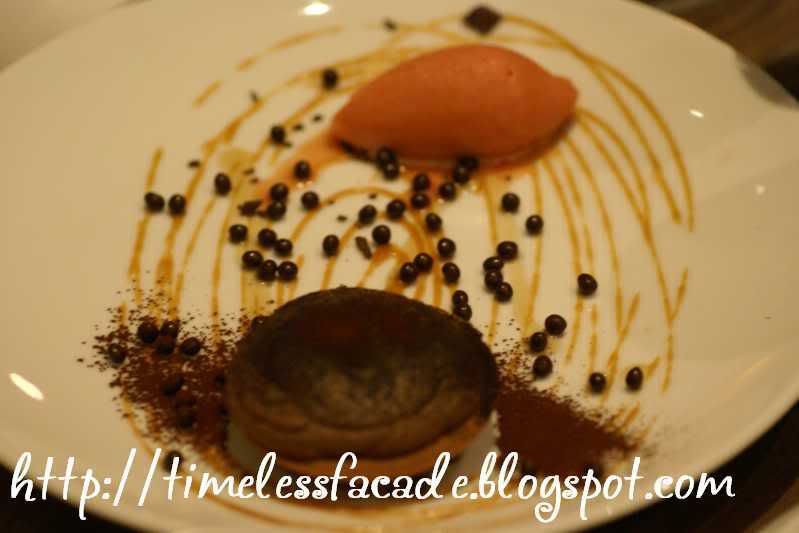 Chocolate Tart
The tart was tiny and I'm not exaggerating. Beautifully presented, it would have been very normal if not for the infused orange twist. Add the chocolate granules and delightful orange sorbet to the mix and this is a definite crowd pleaser. Theres the problem about size though.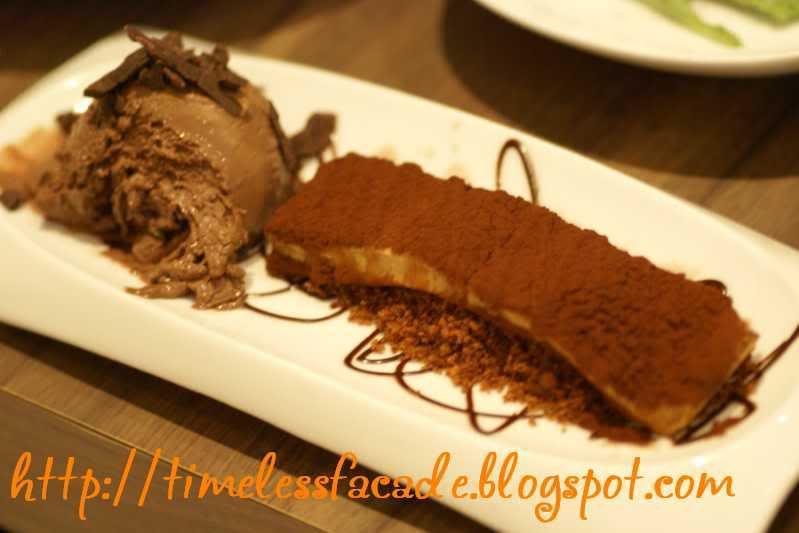 Twix
Billed as a specialty, the Twix got us all intrigued by its form. It didn't quite measure up in the taste department though, with the home made valrhona chocolate ice cream rich but not the least bit outstanding. The caramel mousse was almost tasteless and the texture was a little odd - soft yet firm. Probably the only thing that was good was the peanut crumble. Fragrant and crunchy, it breathed life into this otherwise lifeless and not to mention expensive dessert.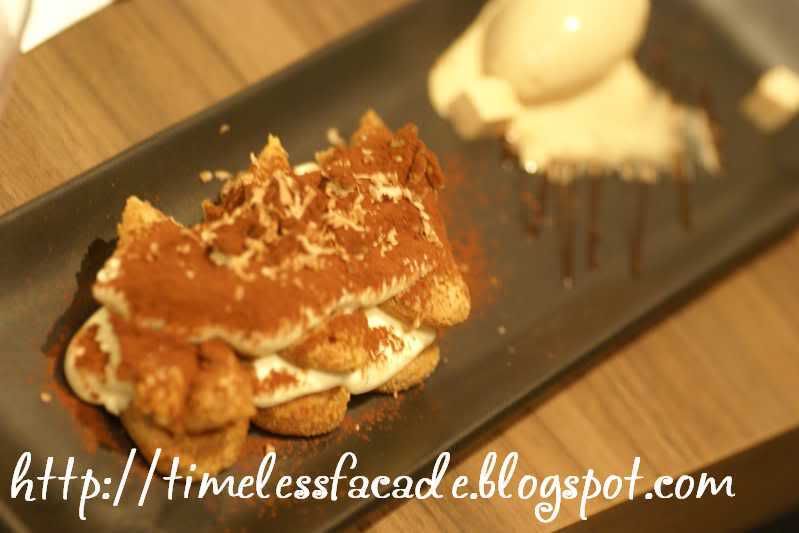 Tiramisu
Yet another aesthetically pleasing dessert but with no substance to back it up. The tiramisu was very bland save for a very slight hint of espresso. The sponge fingers were also a tad too soggy and it reminded me of eating pandan cake with water. Not that the accompanying espresso ice cream was any better, coming across as very bland as well.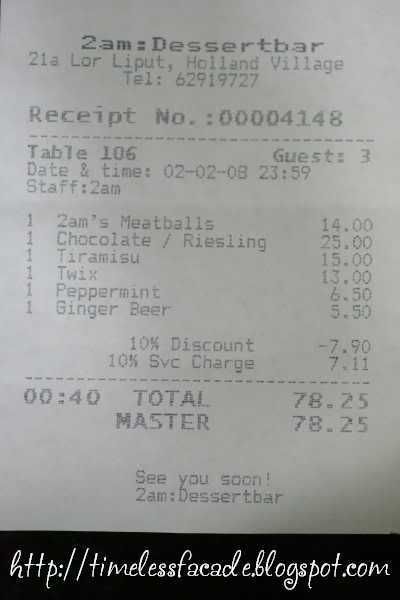 Bill
$78 (after a 10% discount) for 3 desserts, 3 drinks and 1 finger food is really over the hill especially when I could have easily polished off everything without even breaking a sweat. Read. Minute portions. Service was generally quite good but more needs to be done about everything else.



Likes: Novelty factor
Dislikes: Food average, expensive, noisy

Final Verdict:
Ambience:6/10
Service:7/10
Food:6/10
Value for money:5/10

Overall:6/10

Address: 21A Lorong Liput, Holland Village

Contact: 62919727

Opening Hours: Mon to Sat 6pm - 2am.

Website: http://www.2amdessertbar.com/