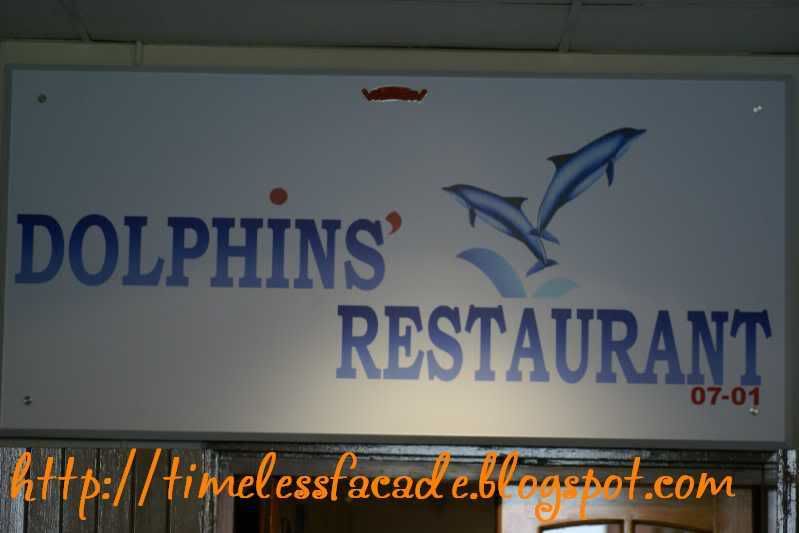 I remember frequently patronising the now defunct Dolphins Restaurant around the Macpherson area when I was still a secondary school student for its value for money set lunches and dinners. Fast forward a decade and the only hint of Dolphins existence is its flagship outlet along Genting Lane.
Oddly located on the 7th floor of an aging industrial building, it is so obscure that you would have to actually know that such a place existed. The interior is homely and reminiscent of steak houses of yesteryear (think Jack's place in the early 90s), made complete with nice booth seats in one corner.
Cream of Mushroom
The soup came with my set lunch and was rather starchy. Beats a watered down version I guess. And I'm pretty sure it came straight out of a can.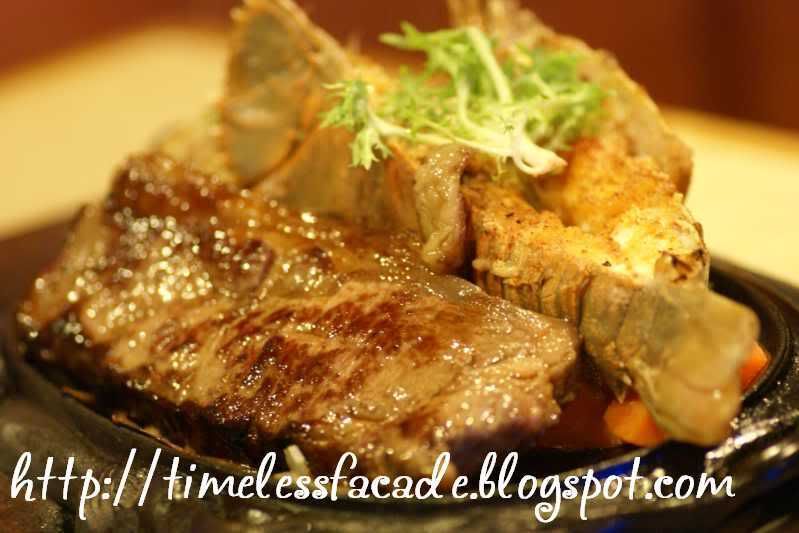 Tenderloin with Slipper Lobster
Done up medium rare, the tenderloin was decent but not outstanding. The meat tasted a little flat and could have done with some seasoning. On the up side, the slipper lobster was relatively big and sweet. But as with all lobsters, meat is always limited.


Pasta with Beef

Surprisingly, the pasta was al dente and the addition of capsicum gave this dish a very interesting twist - one that did not sit too well with me however. The beef cubes were plentiful though but lacking in taste and texture.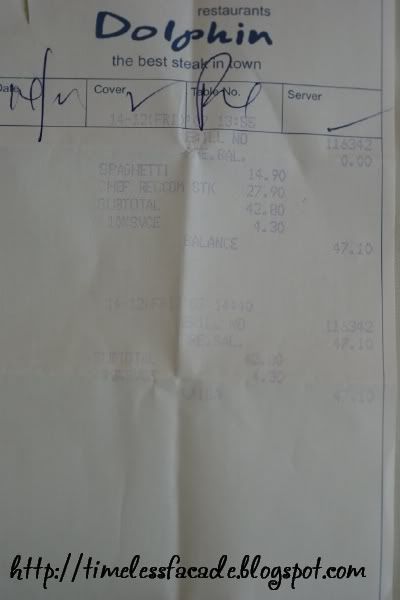 Bill
I guess $47 for 2 for lunch isn't exactly cheap or value for money, but I would say its still decent and definitely a nice quiet place to have a meal. That, plus the nostalgic factor and decent service, is enough for a revisit.



Likes: Nice quiet place
Dislikes: Food average, difficult to find

Final Verdict:
Ambience:7/10
Service:6.5/10
Food:6/10
Value for money:6/10

Overall:6.375/10

Address: #07-01 Everich Industrial Building, 81 Genting Lane

Contact: 6744 2848