Made our way one rainy evening to Sunset Grill & Pub, an eatery/drinking hole equally known for its buffalo wings and very inaccessible location. Notoriously hidden in the inner realms of Seletar airbase, Sunset is a pain in the ass to find (pardon my language), even with the help of a map provided by the place. Just so that you know, Sunset doesn't appear on any streetdirectory the last I checked. Even if you manage to find the carpark, you still need to walk a short distance before you can actually see the joint itself. Talk about private dining.
Caesar Salad
The caesar salad was actually very normal tasting with slices of boiled egg, bacon bits and croutons. The vegetables were fresh but I found it terribly overpriced at $12.50.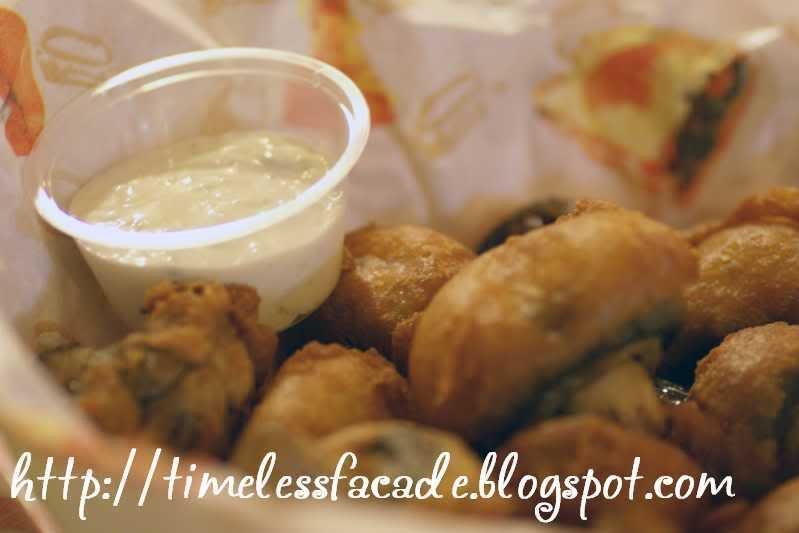 Deep Fried Mushrooms
First the good. The breaded mushrooms were crispy on the outside with exploding juices in every bite. Now the bad. The batter was too thick and absorbed too much of the oil used in deep frying the mushrooms, so much so that it had an oily residue taste.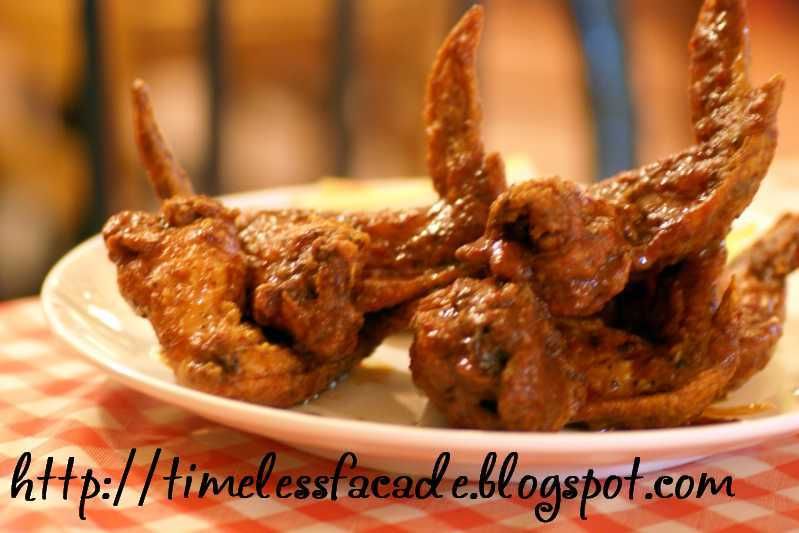 Buffalo Wings
Feeling intimidated by the level of spiciness the wings came in, we decided to stick to the safest bet - the mildest level 1. Even then, it was quite spicy for me (I don't really take chilli by the way), not to mention huge and juicy as well. However, because of its sourish nature, its really an acquired taste.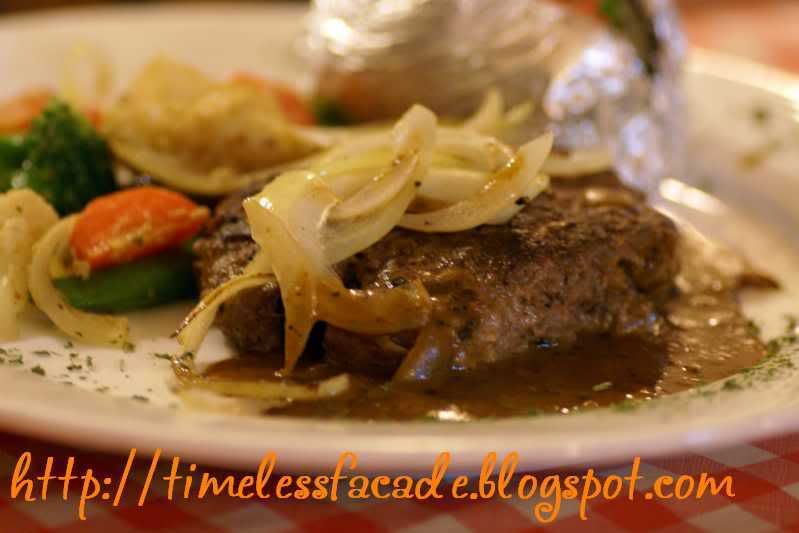 Hamburger Steak

The meat was too dry but at least the raw beef taste wasn't overpowering. The other gripe I had was that the meat was almost well done, which explains the dryness. Definitely not something I would order again.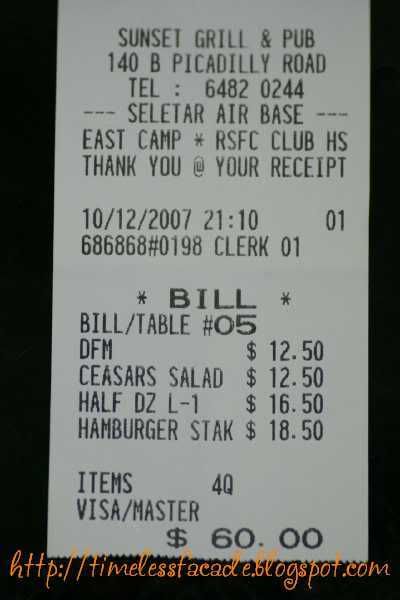 Bill
Although no service charge or GST was imposed, $60 for the above dishes is really on the expensive side. Sure, the novelty is there and the prospect of watching planes take off is exciting, but for the quality of food and price, I'll be hard pressed to return. Oh and if you do decide to sit in the al fresco area, please watch out for the mosquitoes.



Likes: "Private" dining
Dislikes: Difficult to find, a little pricey

Final Verdict:
Ambience:7/10 (Rustic feel)
Service:6.5/10
Food:6/10
Value for money:6/10

Overall:6.375/10

Address: 140B Piccadilly, Seletar Airbase (from Piccadilly, turn into Lambeth Walk, Hampstead Gardens, Western Ave, into East Camp, all the way to Singapore Flying Club)

Contact: 64820244

Opening Hours: 4pm to 10pm; closed on Tuesdays

Heres the map to the place.