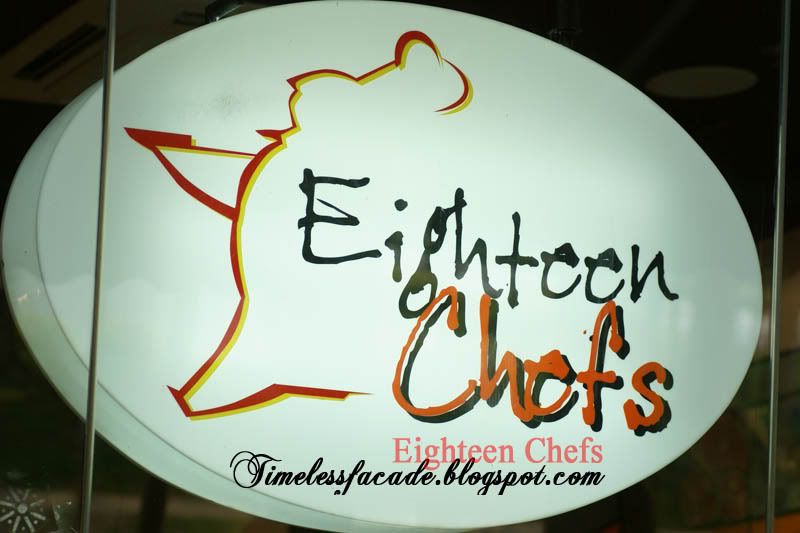 An entry long overdue. Had lunch at Eighteen Chefs with a few friends one weekday afternoon. What's interesting and noble (to a certain extent) about Eighteen Chefs is that it takes in ex convicts and delinquents and helps them turn over a new leaf by training them in the food business. Its owner and head chef, Benny Se Teo, who was a former drug addict, trained at Jamie Oliver's London restaurant, Fifteen.

Interior & Menu


Located at a corner of Eastpoint just next to the POSB, Eighteen Chefs has a rather simple interior which can seat up to about 50 pax. This place runs on a self service system hence no service charge is levied. To order your food, simply fill up a form and bring it to the counter to make payment. Your orders will then be served to you shortly.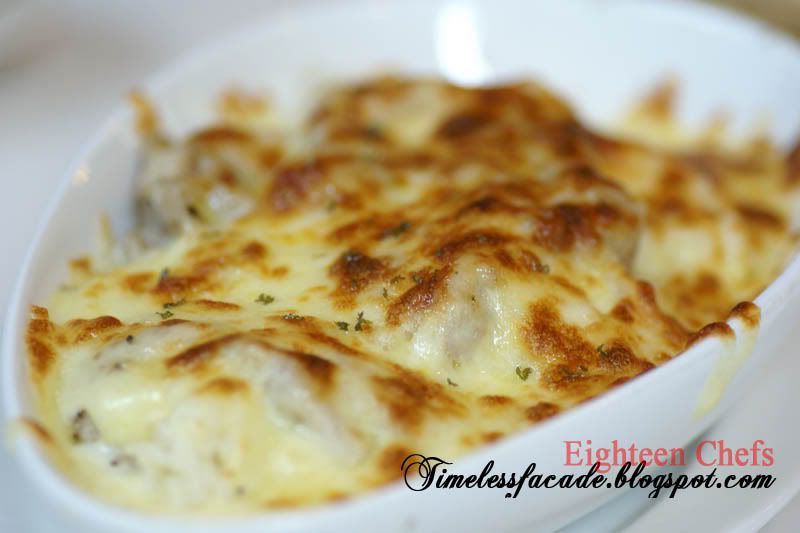 Baked Rice with Creamy White Sauce & Chicken Slices ($8.90)
You get to choose what kind of sauce you want for your baked rice as well as the ingredients that go into it. Honestly, the baked rice I had (see above) was decent but nothing to shout about. While the cheese was nice and thick, I found the rice a little too bland for my liking and the cream sauce did little to help. But at $8.90, its relatively cheaper and quality is slightly better than the ones they serve at Swensens.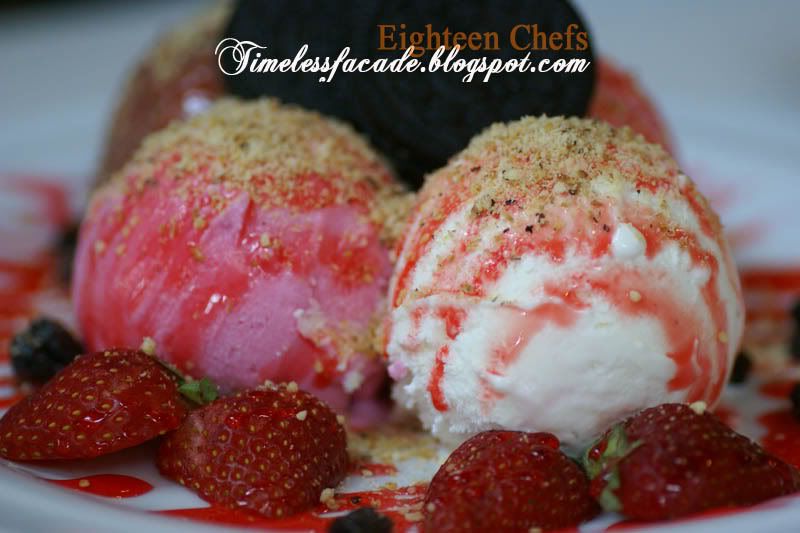 Eighteen Funky Strawberry ($5.80)
$5.80 for 4 scoops of ice cream served with strawberries, hazelnuts and oreo biscuits - now that should be excellent value for money really. It would have been better if the strawberries had been fresher and if the ice cream had been been richer. My guess is that they gave us tub ice cream from the supermarket.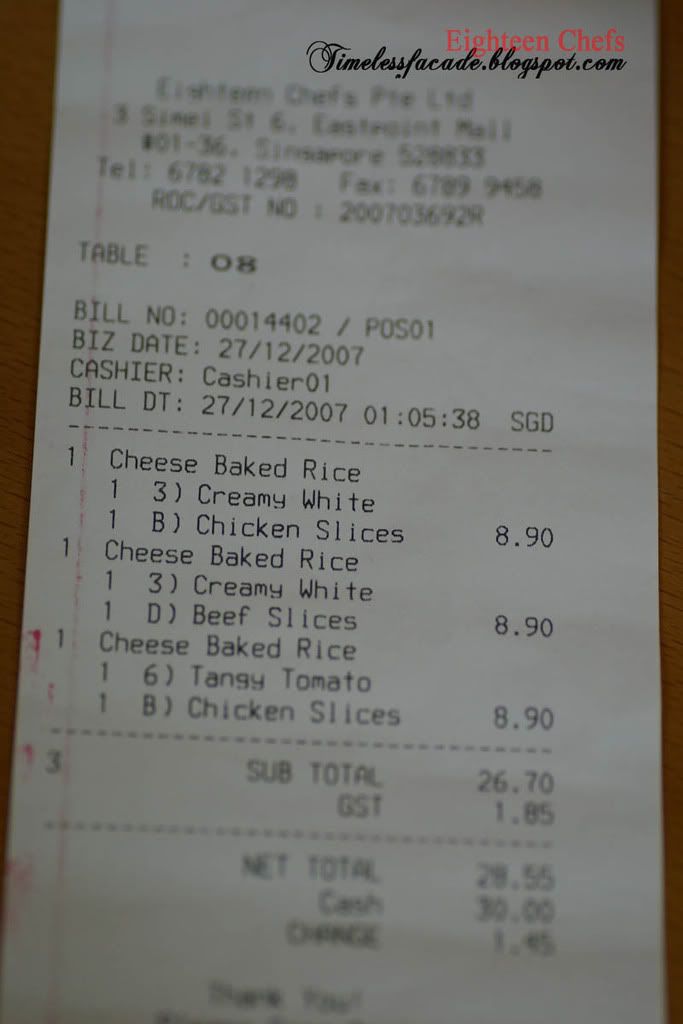 Bill
A decent lunch for 3 inclusive of a dessert to share cost just over $35, which is still pretty acceptable for the quality. Service was excellent and even though the food wasn't exactly stellar, I'll be back to try other stuff. After all, life is all about second chances isn't it?
Likes: Excellent service, reasonable pricing
Dislikes: Average food
Final Verdict:
Ambience:6.5/10
Service:7.5/10 (Impressive because no service charge)
Food:6.5/10
Value for money:7/10
Overall:6.875/10
Address: #01-36 Eastpoint Mall, 3 Simei Street 6
Contact: 6782 1298
Opening Hours:
Sun-Thu: 12noon - 9.30pm
Fri-Sat: 12noon - 10.30pm
Website: http://www.eighteenchefs.com