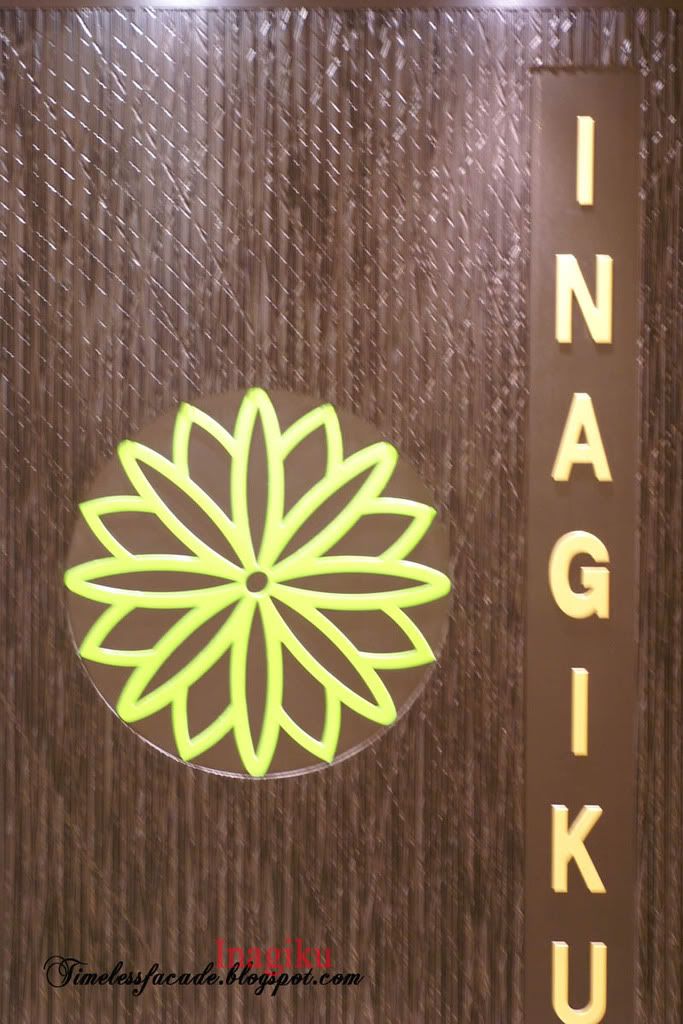 A revisit long anticipated. Inagiku or 稲ぎく underwent a makeover last year and now boasts a spanking new interior coupled with a modern menu to boot.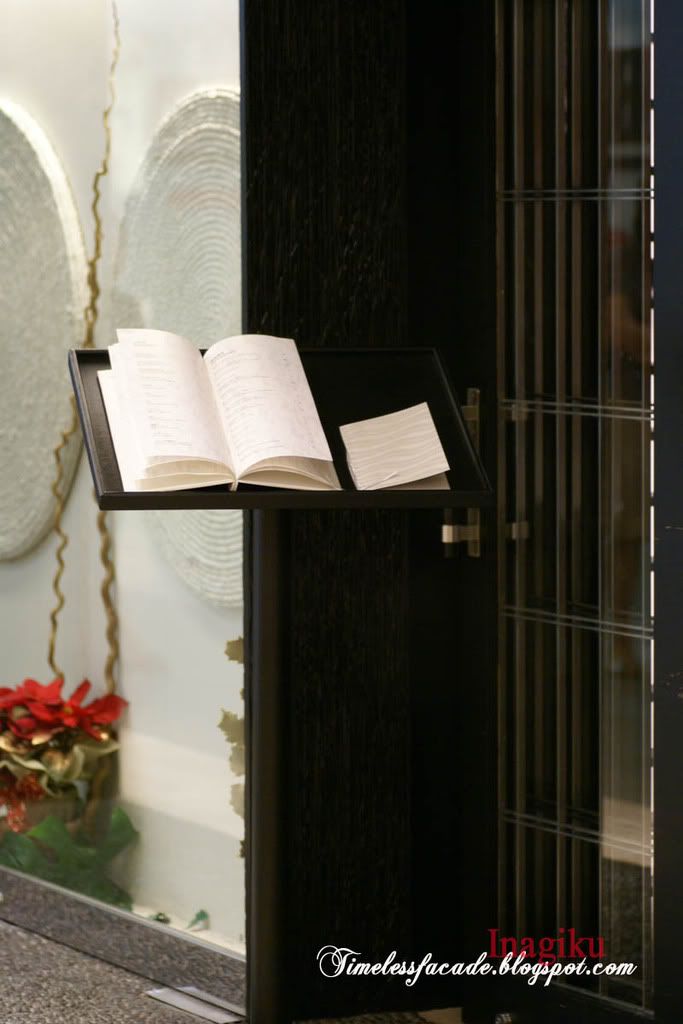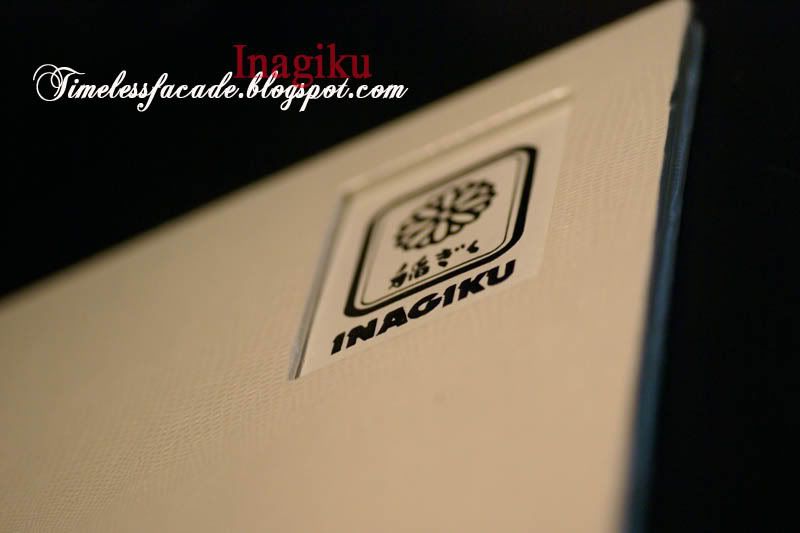 Interior & Menu
Unlike the old traditional brown wooden interior, the new one is decked out in jet black and oozes contemporary Zen. A little too much if you ask me, especially with the somewhat fanciful light displays. However, as with the old interior, the tables are quite close to each other which makes conversation rather impersonal.


Foie Gras To Fruit No Lemon Kama - Mango & Grape Marinated Boiled Foie Gras with Prawn and Grilled Pork in Chervil and Lemon Sauce
A most interesting dish. I had expected the foie gras to be soft and mushy from boiling but it was surprisingly firm and smooth to the tongue. When consumed together with the grapes and mangoes, the sweetness from the fruits came through and complemented the foie gras very well. It helped that the dish came with fresh, crunchy prawns and nicely grilled pork as well. Portions are dainty though.


Sake Sashimi - Salmon Sashimi

The salmon sashimi was pleasing to the eyes and very fresh, as evident by the colour and firmness of the flesh. However I did find it a little too thickly sliced, which affected the texture or what the Chinese term as 口感.
Teppanyaki Sirloin
Now this dish was a bummer. The sirloin was a little undercooked in some areas probably due to the thickness of the meat and it was tasteless and rubbery. A sheer waste of $45 if you ask me.


Tempura Moriawase - Assorted Tempura
Inagiku's forte has always been tempura and the Tempura Moriawase came looking like a mess. Hardly appetite whetting I must say. But the batter was ever so sublime, thin as paper and light as air, without the oily residue taste that plague a lot of tempura. Its $60 though, so make the pieces count.


Ebi Inagiku Sauce - Prawn with Inagiku Special Sauce

Still smarting from the $195 lobster I had the
last time round
, I opted for the poor man's alternative this time round, the king prawn ($60). Not that it was any lacklustre as compared to its more expensive cousin. The prawn cubes were aplenty, grilled till lightly charred and topped with the very creamy Inagiku special sauce. Be careful not to consume too much of the sauce though as it can be quite nausea inducing due to the overdose of creaminess.
Bill
Prices seem to have gone up a bit since the revamp and dinner for 2 cost us to the tune of almost $270 before discount ($135 after 50% discount). Food quality is still good save for the occasional misses but definitely not value for money. Hey its fine dining after all and Inagiku has its reputation of being one of the most expensive Japanese restaurants in Singapore to keep!
Likes: Excellent service, excellent food
Dislikes: Very pricey
Final Verdict:
Ambience:7/10
Service:7.5/10
Food:8/10
Value for money:5.5/10
Overall:7/10
Address: Level 3, Fairmont Singapore
Contact: 64316156
Opening Hours:
Lunch: Daily - 12:00 noon to 2:30 pm
Dinner: Daily - 6:30 pm to 10:30 pm