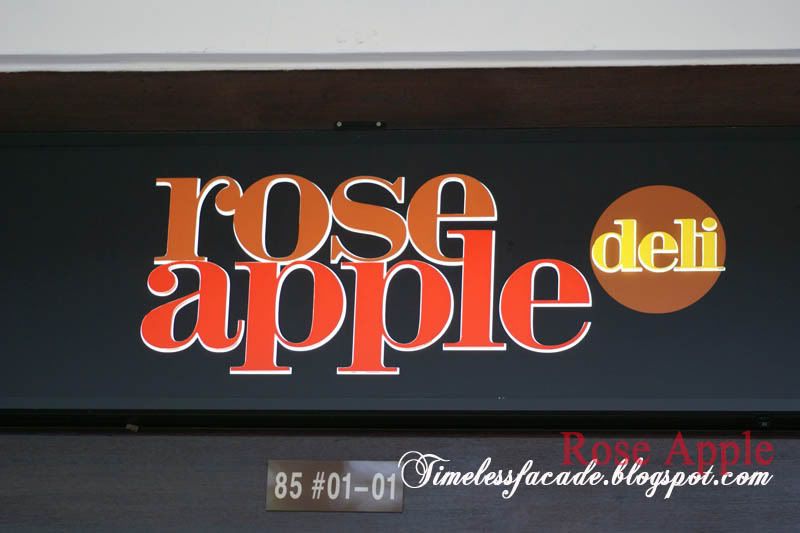 Read in the papers of this new place to check out along East Coast Road so headed down for lunch one wet afternoon.
Interior & Menu
Located just off the intersection of Joo Chiat Road and East Coast Road, Rose Apple Deli is part of a new breed of eateries which not only sells food, but also sells/exhibits other stuff like clothes, art pieces etc. Other similar eateries that come to mind include Project Shop Blood Brothers Cafe at Paragon. Decor is simple and clean with only about 5 to 6 tables available for dining in customers.

Pan Fried Radish Cake & Yam Cake
Billed as a must try, the yam and radish cakes have supposedly been made by the owners' family for more than 30 years. I must admit, both cakes were quite good, tasty from the use of dried shrimps and not soaked in oil. However, it could have been better. For one, the texture was a little too coarse. Portion size could also have been bigger for $1.20 a piece.

Grandma Rayna's Roast Chicken
Usually the naming of a dish after members of a family is used to conjure up an image of homely comfort food. And truly comfort food it was. The roast chicken was tender, juicy and a tad sweet probably from the honey glaze. But as with the radish & yam cakes, portions were a little small for the price ($10.80).


Gingko Silky Bean
Honestly I didn't quite take to this. The beancurd skin taste was overwhelming and the syrup was bland. But that's just me.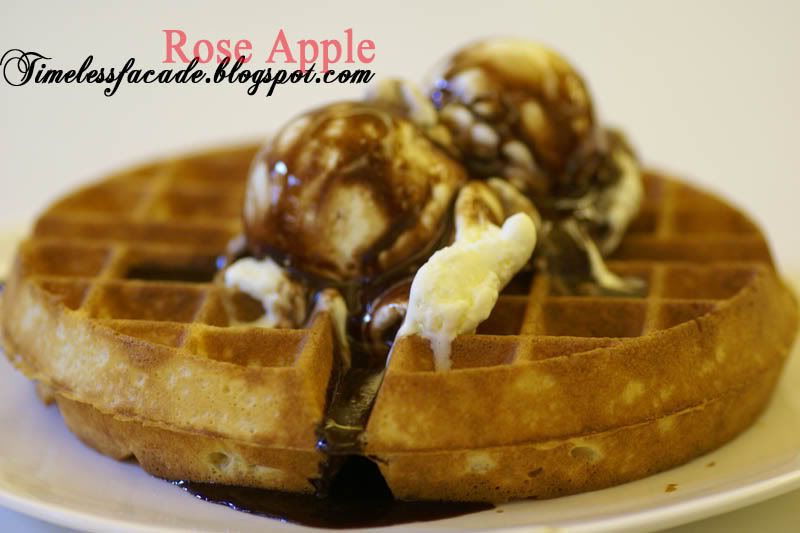 Waffle with Ice Cream
I'm not sure if this was a one off thing, but the waffle had a sour aftertaste which was an instant turnoff. It was quite a size and crispy though but the ice cream tasted rather normal.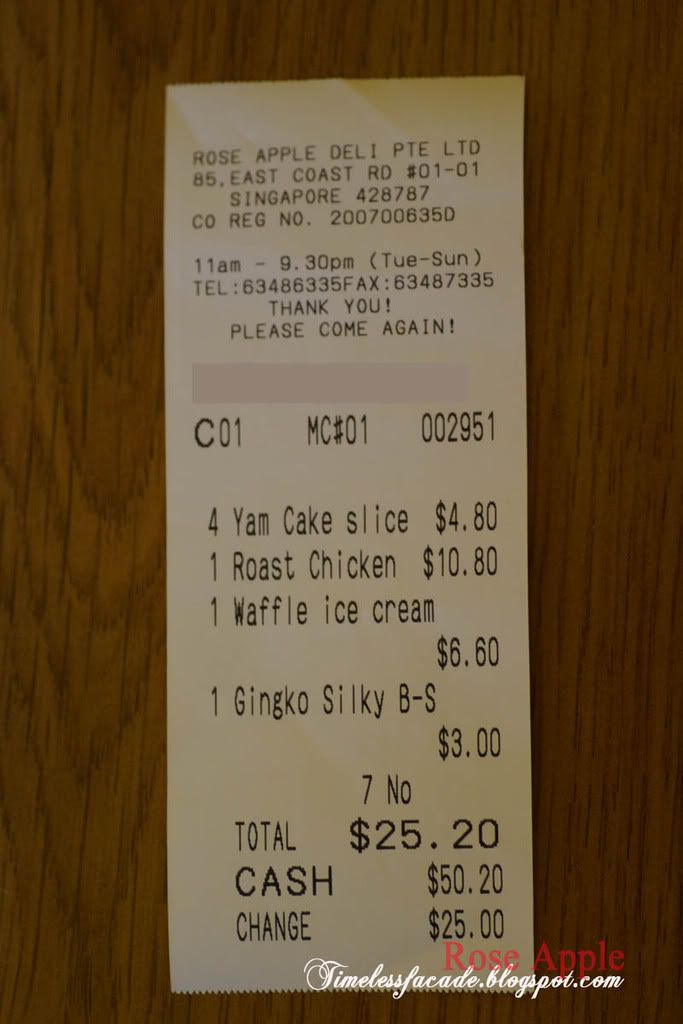 Bill
The food is decent but prices are a wee bit high. I like the laid back atmosphere and friendly service though, perfect for a lazy afternoon tea.



Likes: Decent food, nice quiet place
Dislikes: A tad expensive

Final Verdict:
Ambience:6.5/10
Service:7/10
Food:6.5/10
Value for money:6.5/10

Overall:6.625/10

Address: 85 East Coast Road #01-01

Contact: 63486335

Opening Hours: 11 am - 9.30pm (Tues - Sun including public holidays)

Website: http://www.roseappledeli.com.sg