Had dinner at Stiff Chilli, a chain of 4 restaurants in Bali and a sole one in Singapore. Owned by Rodney Holt, an Italian - Australian chef, it is so named because Holt liked the offbeat sound of it.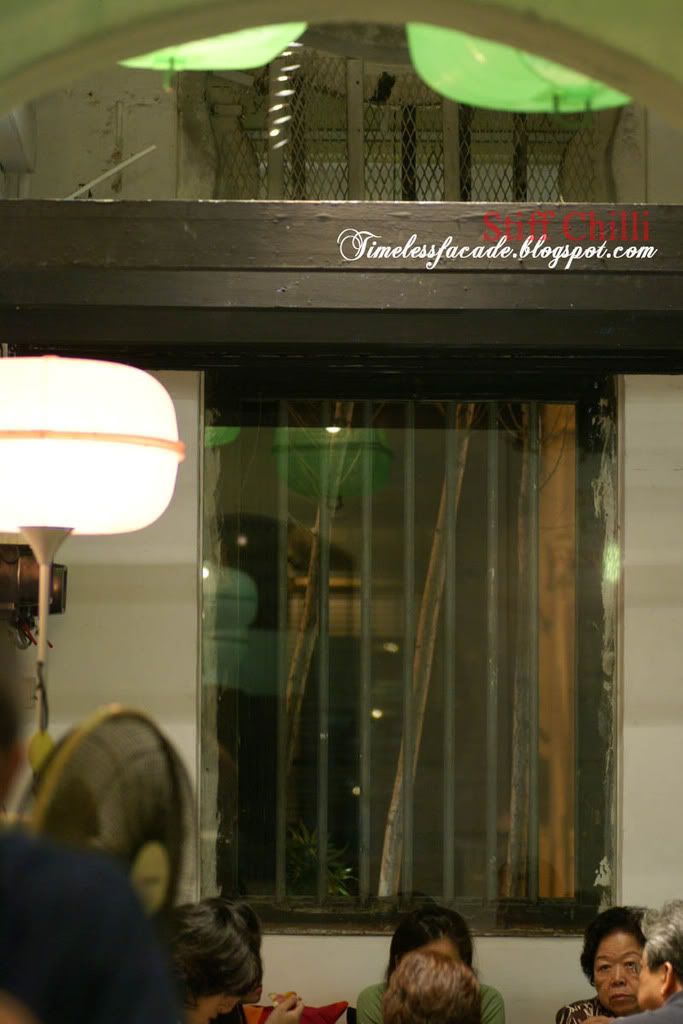 Interior
Housed in a dilapidated shophouse along Jalan Besar with flaking walls and cheap plastic furniture, Stiff Chilli is the total opposite of what I would envision an Italian restaurant to be like. There was the problem of minimal air conditioning as well. But to give it credit, the place did feel homely because of its tiny sitting area, wooden beams and the use of colourful plastic food covers from my childhood as makeshift lamp covers.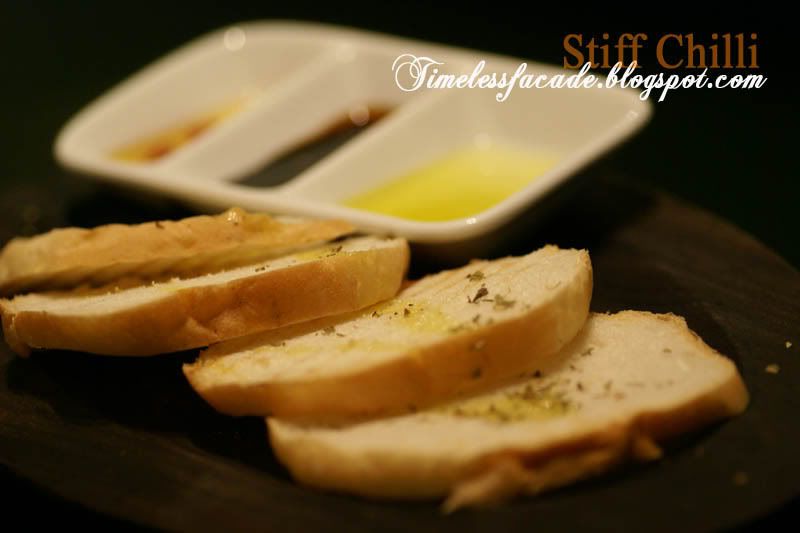 Complimentary Bread
I honestly don't remember much about the bread except that it came served with a mini platter of sauces, namely olive oil, vinegar and chilli sauce. I remember it didn't come warm and that it was rather dry.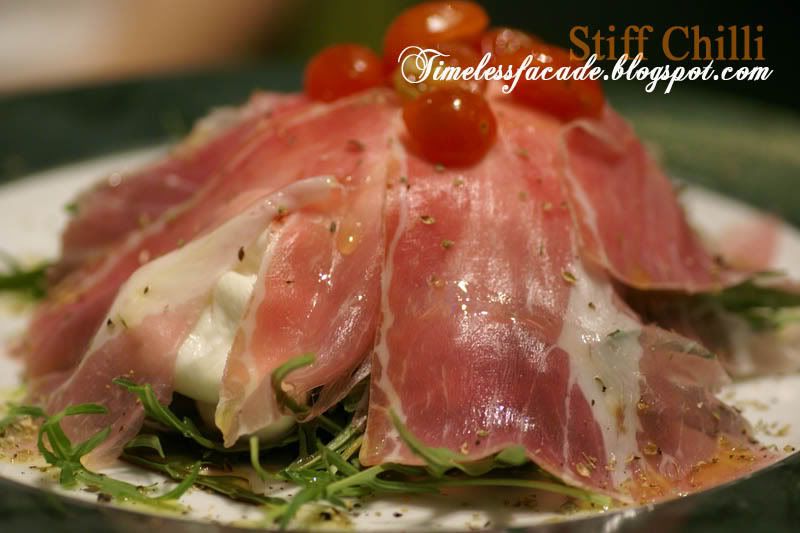 Burrata Parma Ham

Stiff Chilli flies in the Burrata, a fresh cheese, from southern Italy every week. I personally didn't quite take to it as it was rather bland and akin to eating cold tofu with a milky texture. The parma ham balanced out the blandness, but unfortunately there wasn't enough to go around.
Pasta all'Inchiostro
The squid ink pasta was actually quite good, lightly sweet and al dente without the light smoky cream sauce being overpowering. It could seriously do with more ingredients, but for the price I can hardly complain.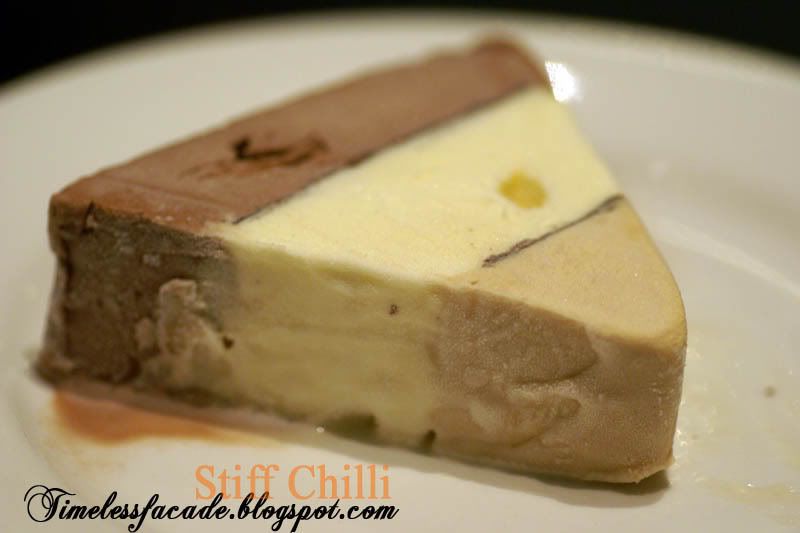 Cassata

From what I understand, Cassata is a traditional dessert from Sicily which is essentially a layered cake, with sponge, ricotta cheese and candied peel. Stiff Chilli's rendition was all ice cream and tasted like the mudpies from Burger King. And it certainly didn't look home made or freshly made for that matter. Fresh from a box in the freezer more like it. $6 for this dessert is really pushing it in my humble opinion.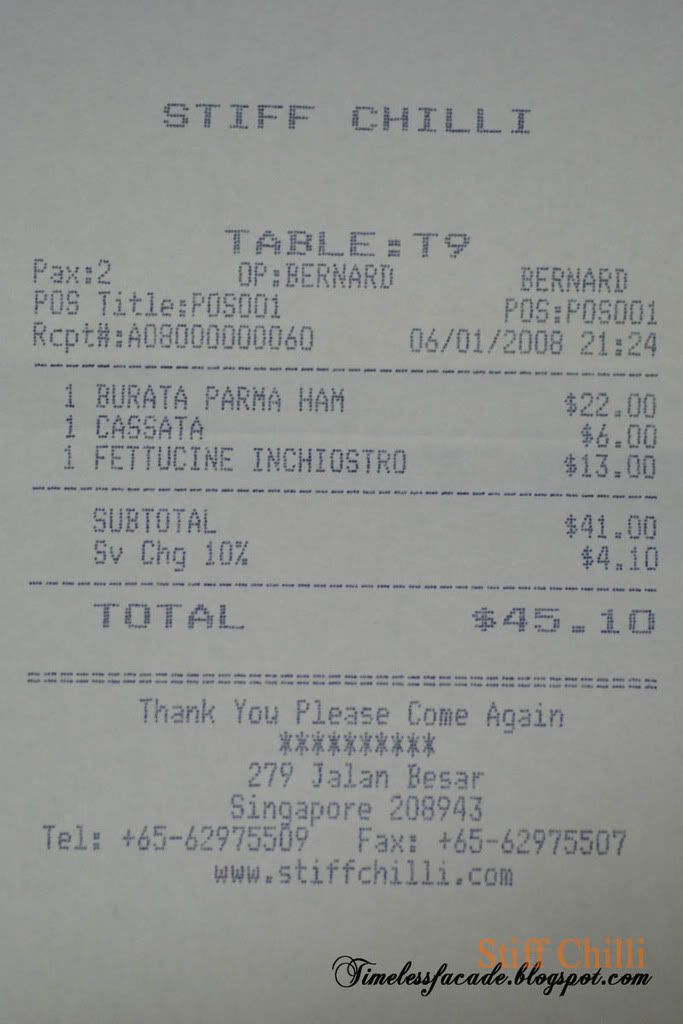 Bill
A sweaty dinner with 1 appetiser, 1 main and 1 dessert cost about $45, which isn't exactly cheap given the quality of food and the whole dining in a crumbly shophouse experience. Once is enough.



Likes: Dishes are generally inexpensive
Dislikes: Uncomfortable interior, food quality average

Final Verdict:
Ambience:6/10
Service:6.5/10
Food:6.5/10
Value for money:6.5/10

Overall:6.375/10

Address: 279 Jalan Besar

Contact: 62975509

Opening Hours: Daily: 11am - 3pm (Tue to Fri), 6pm - 11pm (Mon to Fri), 11am - 11pm (Sat & Sun)

Website: http://www.stiffchilli.com/