Canele Patisserie Chocolaterie - A high end dessert cafe under the Les Amis group of restaurants and helmed by Executive Pastry Chef Pang, who was an ex member of the Singapore National Culinary Team.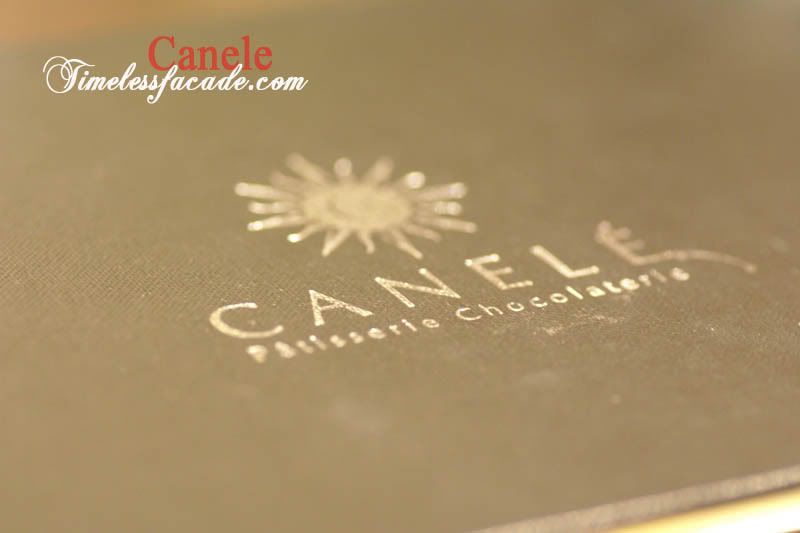 Menu
Located at the picturesque and upmarket Roberston Walk, Canele's flagship outlet is a rather nice place to chill for after dinner desserts or afternoon tea. Takeaways are also available but if you choose to dine in, please be aware that a 10% service charge will be levied.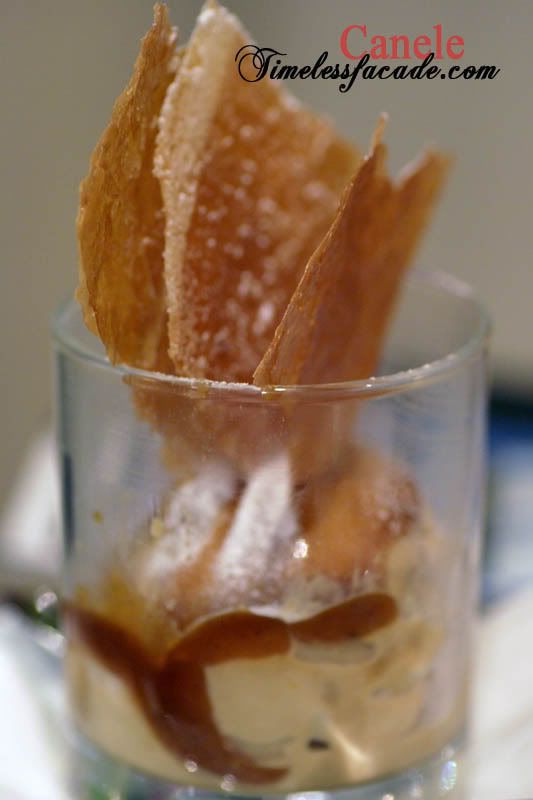 Nougatine - Filled with Nutella, Salty Caramel, Caramelized Filos, Nougatine Ice Cream, Vanilla Creme Chantilly
For starters, the Nougatine seemed rather interesting with the addition of salty caramel. However, taken as a whole, it reminded me uncannily of peanut butter with its smooth sticky texture and buttery undertones. I liked the caramelized filos, which are essentially paper thin pastry dough coated with a layer of caramel and left to harden. Flaky yet stick to your teeth.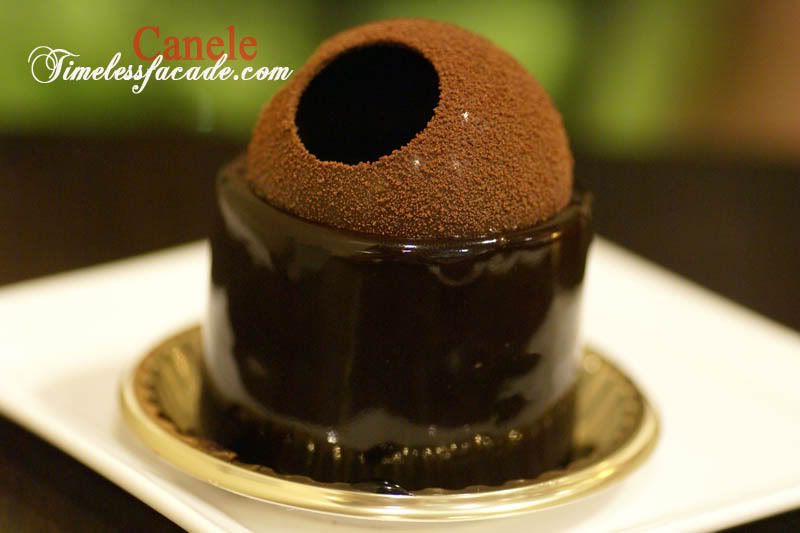 Jupiter
A most aesthetically pleasing slice of cake which was bought off the display shelf. Extremely rich and topped with a thin cylindrical shell of chocolate, Jupiter boasted caramel and a layer of wafer in between the spongy cake. Did I mention the dark glistening chocolate that engulfed the entire cake? Overall a very nice but sinful dessert.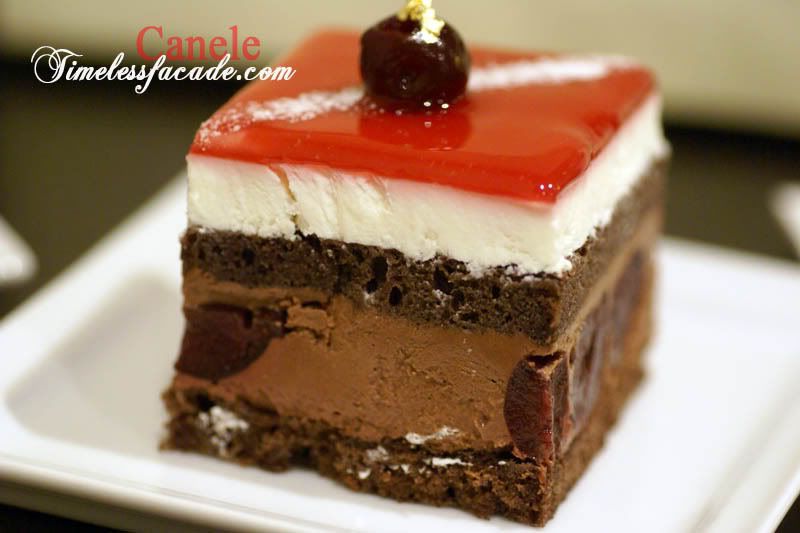 Black Forest 2007
I cannot comprehend the rationale behind inserting a year into the name of a cake. But that's besides the point. The point is, as pretty and minute a piece as the black forest cake may be, it certainly wasn't outstanding, not even close. The berries were soaked in Kirsch but the amount of cream was too much for me to stomach. And it certainly didn't help that the cake did come across as a little too dense and moist.


Berry Black & Bushman Brew

Interesting names for the teas but unfortunately rather overpriced for the mediocre quality. And its all because Canele doesn't serve ice water.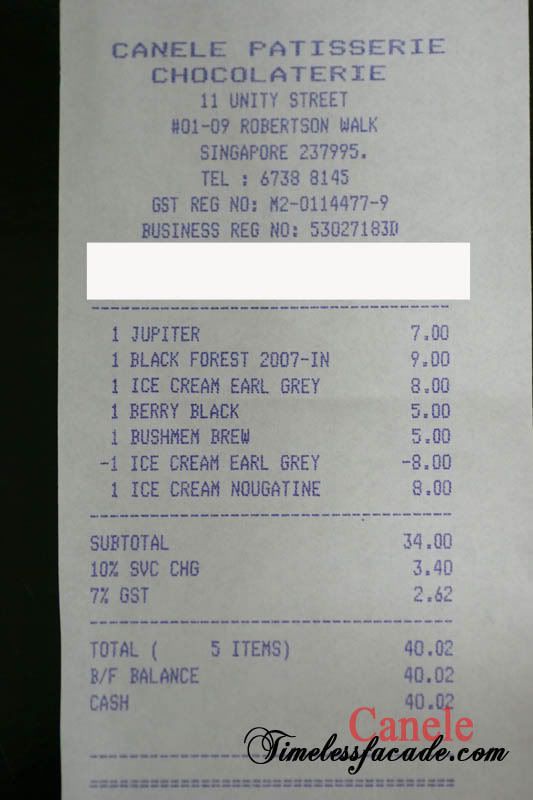 Bill
With the prices Canele is charging, I can see why its a high end dessert outfit. I appreciate the creativity and quality behind the desserts but certainly not the prices nor the tiny portions.



Likes: Creative desserts
Dislikes: Expensive, small portions

Final Verdict:

Ambience:7/10
Service:7/10
Food:7/10
Value for money:6/10

Overall:6.75/10

Address: #01-09 Robertson Walk, 11 Unity Street

Contact: 6738 8145

Opening Hours:

Monday to Wednesday : 10am - 8pm

Thursday to Saturday : 10am - 11pm

Sunday : 10am - 6pm

Website: http://www.canele.com.sg/