Heard many good things about Santouka or らーめん 山頭火 since its opening at Central a couple of months back so popped by for dinner one weekend. Santouka originates from Hokkaido and has a chain of about 50 stores in Japan. Their shio (salted) ramen has been praised by many as one of the best around.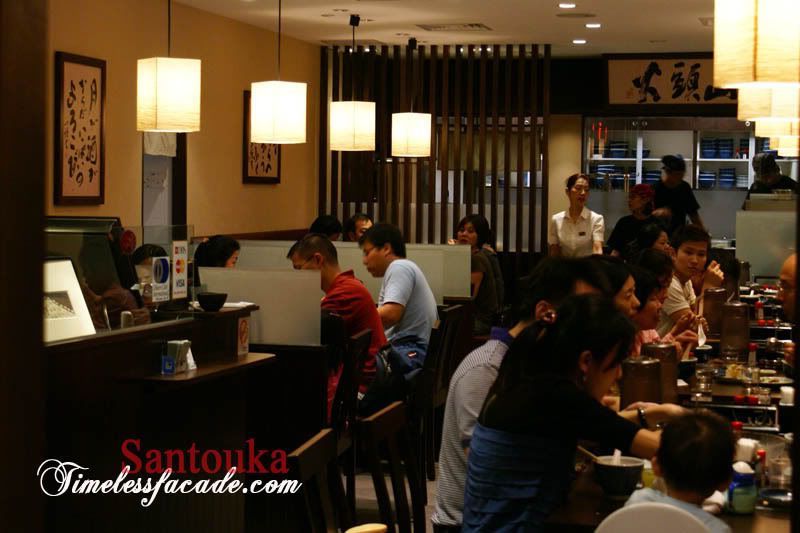 Interior
Hidden in an obscure corner of Central just behind
Grains
, Santouka occupies a small dining area which overlooks Clarke Quay and the river. Sitting capacity probably peaks at about 30 pax so queues are a common sight. Just for the record, I had to wait for a good 25 mins for a table at 745pm on a Saturday evening.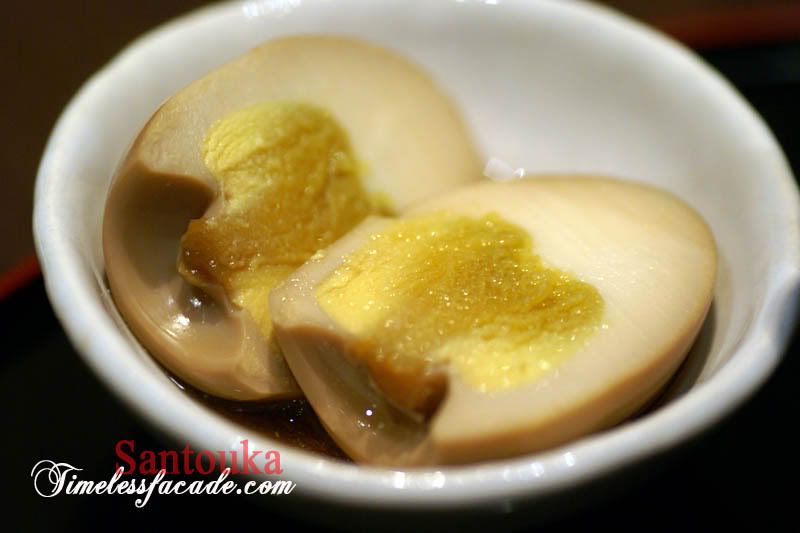 Char Siew Rice Shio

This came as a set consisting of char siew rice, char siew ramen (shio) and an egg. Honestly, the ramen looked like instant noodles to me but thankfully, it tasted a whole lot better - springy and light. The milky pork base broth was rather rich and intense in flavour and had a very distinctive pork taste. Not that its really a good thing though because it made me nauseous after a while. The char siew slices were a little too soft for my liking and it didn't help that they were salty.
The char siew rice was average, but at least the rice helped to neutralise the saltiness of the char siew. As for the egg, I've never eaten such stuff before but I didn't quite take to it as the texture of the egg white was a little jelly like, which turned me off.
Toro Niku Shio Ramen
Toro Niku is precious cheek meat from a pig and is said to have the right amount of fat and tenderness. I agree to a certain extent. Right amount of fat, yes. Tenderness, a little too tender if you ask me. And it was plain salty which made me uneasy after a while. It definitely didn't help that the broth was rich. Salty and milky equals a recipe for nausea, for me at least. As with the char siew shio ramen, the ramen itself was springy and light.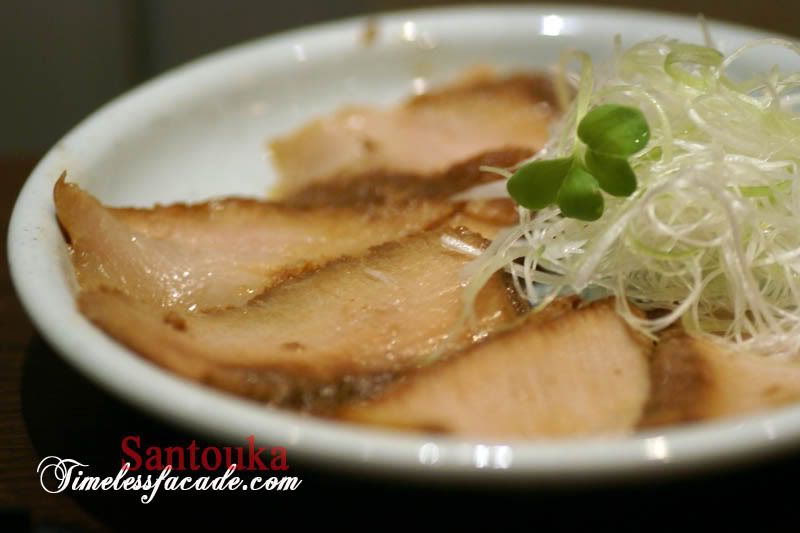 Tokusen Toroniku
This was a side order of the pork cheek, which did seem like a mistake after all. A little too tender and salty, just like the ones that came with the Toro Niku Shio Ramen. And $8 for 6 slices of meat isn't exactly value for money honestly.


Bill
Dinner for 2 came up to a nice round figure of $50 and we walked out feeling nauseous. That's too much milky and salty stuff for you. In all fairness, the ramen was actually very decent but I still prefer
Tampopo's
rendition, if anything, for the pork. For me, once is enough. I really don't fancy queuing up for 30 mins just to have a go at Santouka again.
Likes: Ramen is quite decent
Dislikes: Long queues, food in general not my cup of tea, not cheap
Final Verdict:
Ambience:6/10
Service:6.5/10
Food:7/10
Value for money:6/10
Overall:6.375/10
Address: #02-76 The Central
Contact: 6224 0668
Opening Hours: Daily: 11.00am - 9.30pm
Website: http://www.santouka.co.jp/