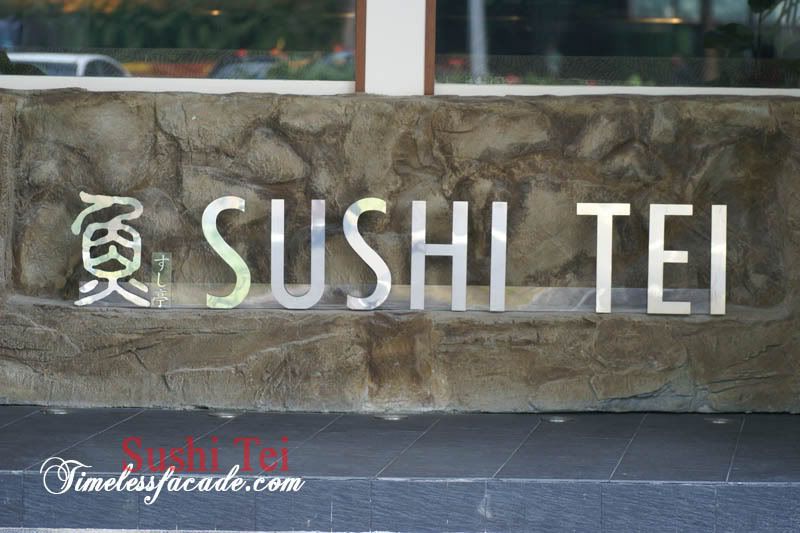 Journeyed to Big Splash for lunch one afternoon and chanced upon a newly opened Sushi Tei outlet without the usual crowds that throng its other outlets. Decided to give it a try since the last time I ate at Sushi Tei was probably about 4 years ago at the outlet near my place. As Sushi Tei is relatively well known, I shall just do a quick writeup on it.
Interior & Menu
Located just opposite The Seafood International Market & Restaurant, Sushi Tei offers a view of the carpark driveway and a glimpse of East Coast Park through its floor to ceiling windows. And the problem with huge glass windows in the afternoon is the heat that penetrates through, which fortunately, was minimal during my visit.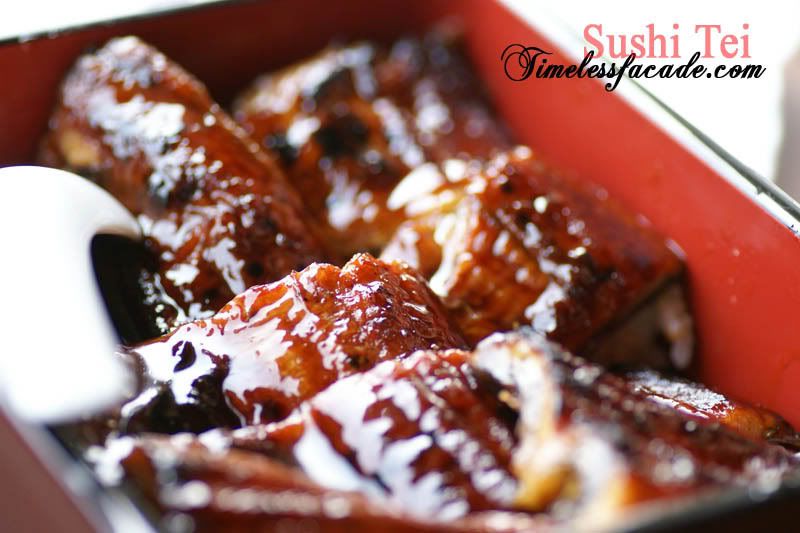 Jo Una Ju

This was essentially unagi with rice. I didn't get to try it but I understand that it was quite salty from the excessive sauce and I guess the substantial leftovers supported that point.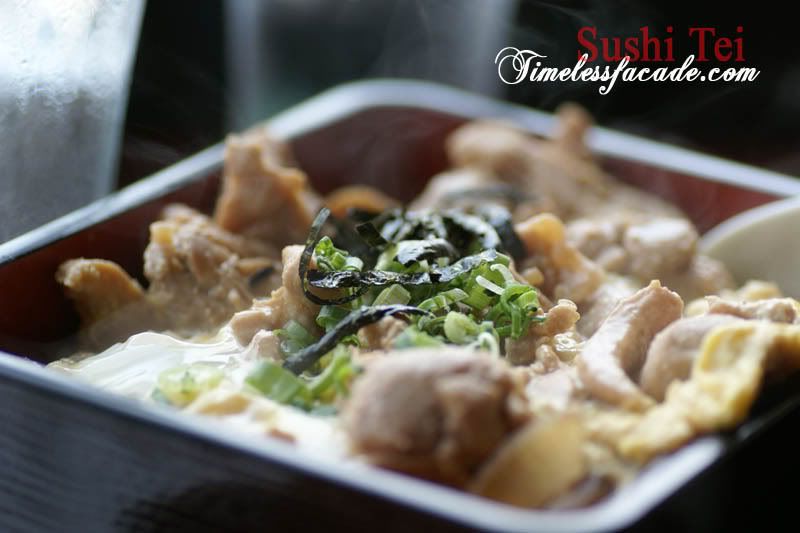 Oyako Don
A staple dish in most Japanese restaurants, the oyako don didn't really impress much with its less than flavourful egg and chicken cubes. But served steaming hot, it was actually still quite palatable especially with its soft sticky rice. And for $8 a serving, it sure beats what sakae sushi's offering hands down.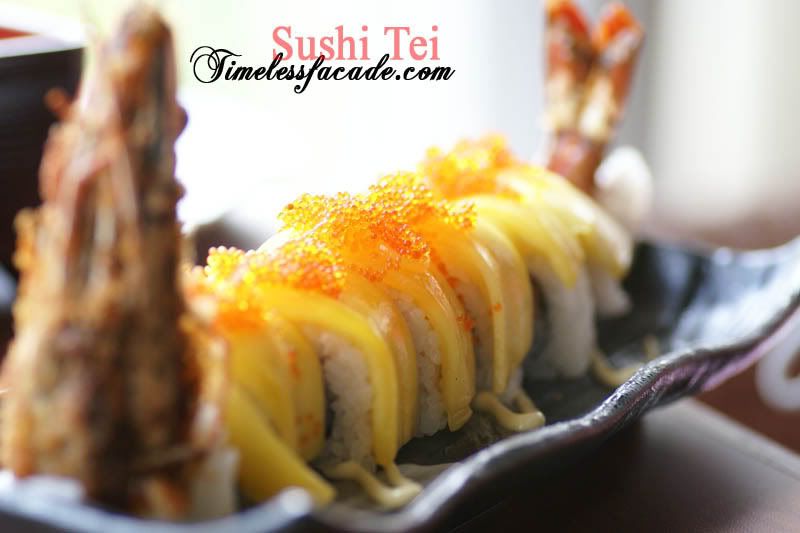 Golden Roll
Its actually the first time I'm trying something like this and honestly, I liked it quite a fair bit. Prawn pieces sandwiched between rice, just like sushi and layered with mango strips. Sweetness from the prawn and the mango - a very complementing taste. But its $13 for 6 rolls, which is really quite expensive.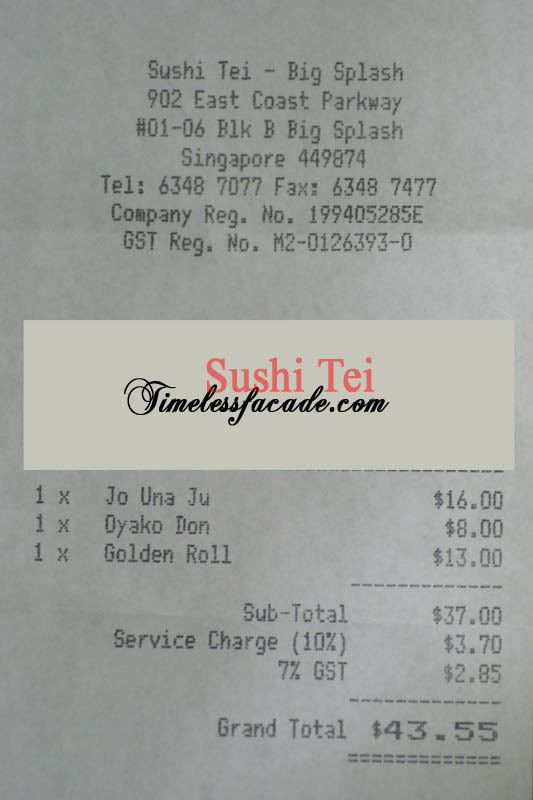 Bill
Overall an average meal for a not so average pricing, standing at about $44. But having said that, I would definitely prefer dining at Sushi Tei as opposed to Sakae Sushi, which IMHO serves unpalatable food. Service could be friendlier but I like the place for being crowd free - something that would probably change soon given the brand's popularity.



Likes: Food is decent, nice place
Dislikes: A little pricey, service could be better

Final Verdict:

Ambience:7/10
Service:6/10
Food:6.5/10
Value for money:6.5/10

Overall:6.5/10

Address: #01-06 Blk B, Playground@Big Splash

Contact: 6348 7077

Opening Hours: 11.30am to 10.00pm daily(last order 9.30pm)

Website: http://www.sushitei.com