Popped by Tampopo (タンポポ) for dinner one evening since I was in the vicinity. Tampopo, which means dandelion(a kind of flower) in English, shares the same name with a popular culinary movie in Japan in the mid eighties. The movie focuses on Ramen, which incidentally, is what Tampopo is known for.
Located within Liang Court, Tampopo portrays itself as a casual Japanese diner and shares the premises with Tomton, its sister restaurant which specialises in Kurobuta pork.
Shabu Ramen
Billed as THE ramen to try, as featured in the Straits Times, the shabu ramen had a flavourful soup base with a strong hint of pork yet didn't come across as too overwhelming. According to the menu, the soup is made by boiling pork bones for 2 days, which I guess explains its rich flavour. The ramen was springy with lots of bite while the thinly sliced pork was tender and a tad chewy.


Omelette Rice
The omelette rice, or Omurice, was quite well done in my humble opinion (not that I've tried alot though). Moist and fluffy Japanese rice with a few token pieces of chicken wrapped up in a nice thick layer of soft and milky scrambled eggs.


Special Loin
This is Tomton's specialty and I am most inclined to agree. The meat was lightly breaded and very crispy on the outside yet retaining its tenderness and moisture inside. It tasted fresh with not a bit of the oily residue taste that tends to plague deep fried pork cutlets. Really excellent piece of pork but rather small for $17.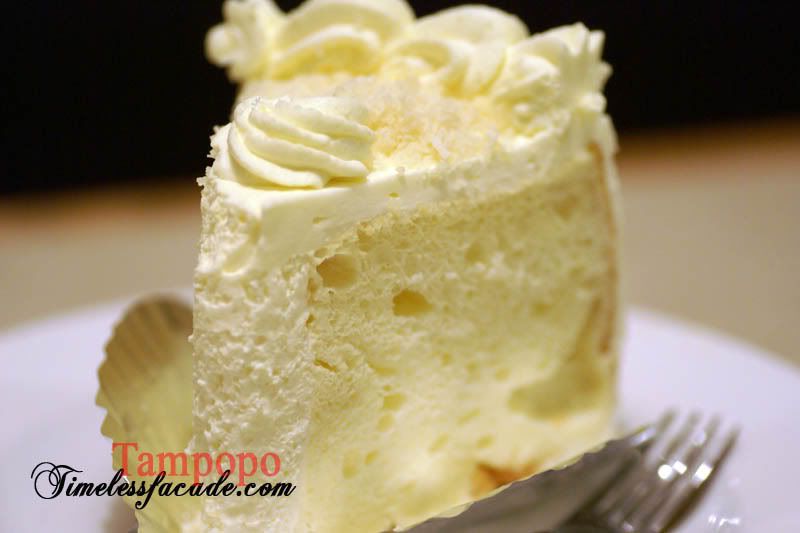 Cheese Chiffon
I ordered this dessert because the other chiffons were sold out. And I actually regretted it as it spoilt what would have been a satisfying meal. The chiffon, though light, was practically tasteless and I certainly didn't appreciate sporadic gratings of cheese which did nothing more than allow the chiffon to live up to its name? Maybe it just didn't do it for me.


Bill
I liked the food and $55 for 2 pax isn't too expensive a price to pay. There is a wee bit of a ventilation problem there so you might walk out faintly smelling of food. The place can get crowded so going early especially on weekends is recommended.



Likes: Good food, not too expensive
Dislikes: Expect to wait especially during peak periods

Final Verdict:

Ambience:6.5/10
Service:6.5/10
Food:7.5/10
Value for money:6.5/10

Overall:6.75/10

Address: #01-23/24, Liang Court Shopping Centre

Contact: 6338 3186

Opening Hours: Mon-Sun: 11.30am-10pm

Website: http://www.cfc.com.sg/