The third stop of our tour - Ramen Santouka or らーめん 山頭火. As mentioned in my
previous writeup
just a couple of weeks back, Santouka is known for its shio(salted) ramen which has been consistently ranked #1 by Japan's media and magazines.
Exterior & Interior
The place was rather quiet as it was after the busy lunch period, a far cry from my last visit when I had to queue up for about 25mins before I could get a table. The view itself is worth a mention if you happen to get window seats. It overlooks Clarke Quay and the river in between, which definitely beats staring at blank walls.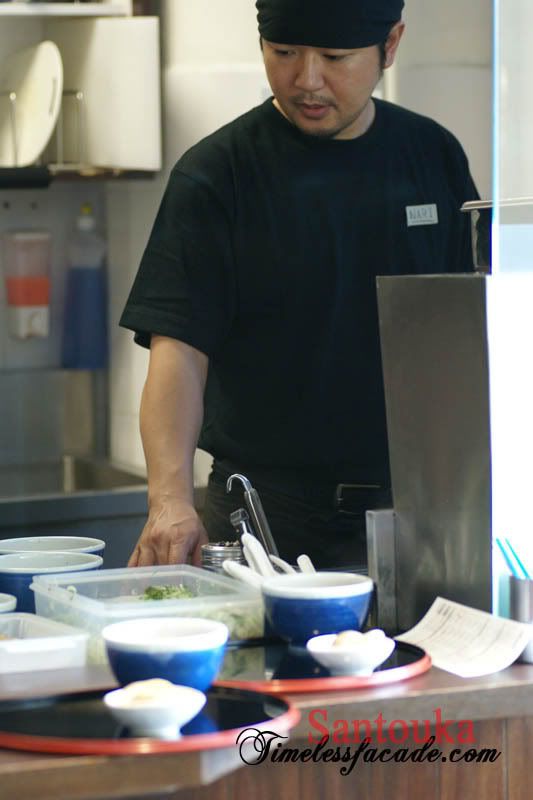 The Chef


Shoyu Ramen
We ordered all 4 different soup base ramen to try, with the first being the Shoyu (soya sauce) ramen. I personally found the shoyu base a little unsettling because it was rich and milky yet had a very distinctive soya sauce aftertaste. Not exactly my cup of tea. The noodles were springy and looked uncannily like instant noodles though. The toro niku didn't seem as salty as my previous visit, which was a welcome relief of course, especially for someone who was already stuffed to the brim from
Wakashachiya
and
Ma Maison
.
I was too full to try the salmon rice but I understand from one of my dining partners that it was quite good, but then again it might be biased because he likes salmon.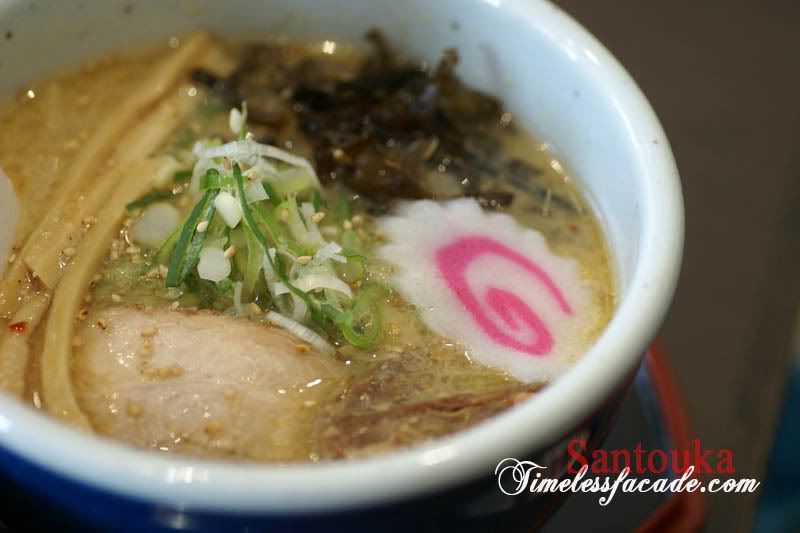 Miso Ramen

This soup base tasted like a slightly watered down version of miso soup. And not being an ardent fan of miso soup meant that I had problems stomaching too much of this as well. It certainly didn't help that I was bloated by then. 2 mouthfuls of this and I raised the white flag.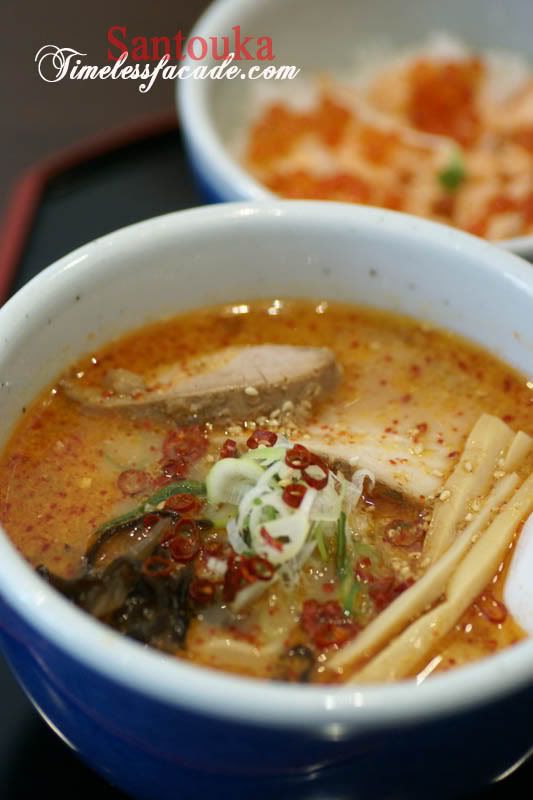 Kara Miso Ramen
I didn't try this because I have a really low tolerance for spiciness and I didn't fancy downing glasses of water just to quell the mild fire in my mouth.


Shio Ramen
The shio (salted) broth suited me best. Rich and milky with a very distinctive pork taste. And since I only ate 2 mouthfuls, there was no chance of it making me nauseous like the previous episode.



Likes: Ramen is quite decent
Dislikes: Food in general not my cup of tea

Final Verdict:

Ambience:6/10
Service:6.5/10
Food:7/10
Value for money:NA (Free)

Overall:6.5/10

Address: #02-76 The Central

Contact: 6224 0668

Opening Hours: Daily: 11.00am - 9.30pm

Website: http://www.santouka.co.jp/